Fellow heroes, welcome to another episode of the Mage Tower challenge guides. In this article, we are going to focus on the Unholy Death Knight Mage Tower Dragonflight gameplay. We will share the most effective tips and tricks you can use to defeat this encounter's boss. On top of that, you will know what gear and talent build work best for this particular battle. Make sure to read the article to the end to complete the challenge with minimum attempts.
Unholy Death Knight Mage Tower Challenge Info
There is a separate encounter designed for each role. To see what challenge awaits you in the Mage Tower when playing as Unholy Death Knight, make sure to talk to War Councilor Victoria. She is located at Deliverance Point, which is close to Dalaran. If you have a spare Dalaran Hearthstone, use it to shorten your traveling time. Once you are there, it will take you about 2 minutes to get to the required destination by flying on your mount.
Playing this specialization, you are to complete the An Impossible Foe encounter. You will face off against Agatha and her army of imps. The latter will deal extra damage to you, heal the boss, and can even make her immune to incoming damage. Therefore, getting rid of the constantly spawning adds should be your priority in this battle.
The entire challenge can be roughly split into 3 stages, each having its unique mechanics to play around. No matter at what phase you are fighting the boss, correct target prioritizing and positioning remain your best friends. Neglecting imps or getting hit by Agatha's boulders will definitely lead you to a wipe.
To make your life easier during this battle, we have prepared the Unholy Death Knight Mage Tower strategy to defeat this boss with minimum attempts. You can find it toward the end of the article. While reading the latter, you will also learn what gear and talent setup can noticeably increase your chances of winning this fight.
If you have no time to practice and wish to get the rewards immediately, we have you covered. By ordering our Timewalking & Mage Tower Boost services, you can be sure that our professional players will complete any challenge for you. We offer fair prices and guarantee the fastest result.
IMPORTANT NOTE: At SkyCoach, you can also Buy WoW Boost at the lowest prices and with the fastest delivery. You can make your first purchase even CHEAPER if you find our special PROMO CODE (highlighted in green) hidden in this article and get a 20% DISCOUNT.
Check out some of our most popular
WoW Boosting services

below:
Best Gear for Unholy Death Knight Mage Tower
Unlike in many other PvE activities, wearing a top-rank set does not guarantee you victory. The reason for this is that the game's creators have implemented a certain range of rules making this challenge even tougher. It was introduced back in the Legion expansion for the first time and remained unchanged ever since. Starting with your equipment, its ilvl is temporarily lowered to 120. It means you are going to get fewer stats than usual.
The same feature is applied to your character's level, as it is decreased to 45. However, you should not try to complete this challenge until you reach the level's cap. Otherwise, you will not have access to the core abilities that greatly help during the fight.
Since you will not have too many stats for the time of the challenge, it is crucially important to build up a correct priority. In most cases, you want to focus on Haste and Mastery stats. The same goes for Strength, as it is your primary stat and should be prioritized in any situation. The latter greatly boosts your DPS potential, which is what you need during this battle.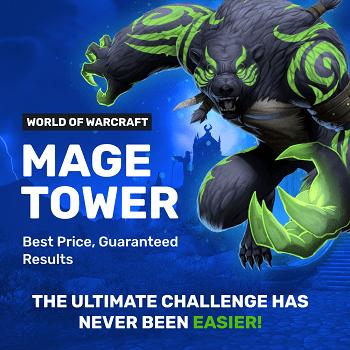 When completing the Unholy Death Knight Timewalking Mage Tower challenge, your chances of achieving success mainly depend on your personal skills rather than the equipment you are wearing. To pass it quicker, you will have to practice a lot and master your specialization.
If you still do not know what Unholy Death Knight Mage Tower gear to choose, we are here to help you. Check out the following table that contains one of the best sets you can wear when playing this spec.
However, others are available from previous-expansion dungeons or can be crafted. Keep in mind that none of the items mentioned below are mandatory to complete this challenge. You can wear anything you have since the stat priority matters more than the equipment quality. BLOG20
If you need help with clearing out the dungeons from previous expansions, you can always count on us. Check out our Mythic Carry services where our pro players will gladly help you complete any dungeon. All you are left to do is to enjoy the loot and keep preparing for the challenge.
Another way of making your character stronger is to use one of the mentioned below Unholy Death Knight Mage Tower trinkets. They greatly boost your primary and secondary stats. On top of that, some of them grant you decent on-use abilities that can help you defeat the boss.
If you wish to get the above-mentioned raiding equipment parts guaranteed, we have you covered. By ordering our WoW Raid Boost services, you can be sure that our pro players will slay any boss for you. We offer reasonable prices and guarantee the result.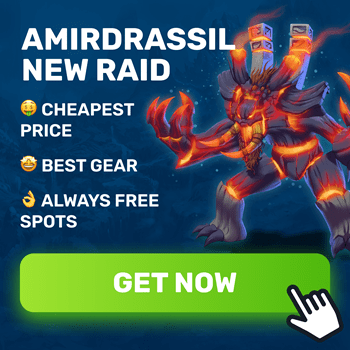 Unholy Death Knight Mage Tower Best Enchants & Gems
The following part of our Unholy Death Knight Mage Tower guide is devoted to the enchant and gem choice. These equipment parts should be never neglected, as they significantly boost your primary and secondary stats. Therefore, if you have a few spare coins, make sure to buy them or craft by yourself.
Equipment Grade

Best Alternative

Provided Bonus

Weapon
Sophic Devotion
If procs, you gain a ton of

Strength

for a short period of time.
Cloak
Homebound Speed
Grants you additional

Speed

to move from one side of the platform to another faster.
Chest
Waking Stats
Gives you extra

Strength,

which influences your

DPS

potential.
Bracers
Devotion of Speed
Just like the cloak's enchant, this one provides you with extra

Speed

stat.
Legs
Fierce Armor Kit
Passively increases your

Stamina

and

Strength.

Boots
Plainsrunner's Breeze
Another source of

Speed,

which boosts your mobility.
Ring
Devotion of Haste
Slightly increases your

Haste,

which is the most important secondary stat for this spec.
Since this spec's mobility leaves much to be desired, you are to use several enchants that boost your Speed stat. You will need it during the second and third stages of the encounter when Agatha starts teleporting from one side of the arena to another.
As for the Unholy Death Knight Mage Tower recommended gems, we have compiled the following list of the best options. It includes such items as:
Fierce Illimited Diamond grants you a ton of

Strength

and

Haste

stats, which is what you need for higher

DPS;

Keen Ysemerald is an optimal pick for the rest of the slots since it provides you with

Haste

and

Mastery

stats.
To buy these and other items necessary for this encounter, you will need a lot of gold. Farming may take too much time and seems boring. Instead, you can Buy WoW Gold with our company's help. We guarantee the fastest delivery time to any server you play on.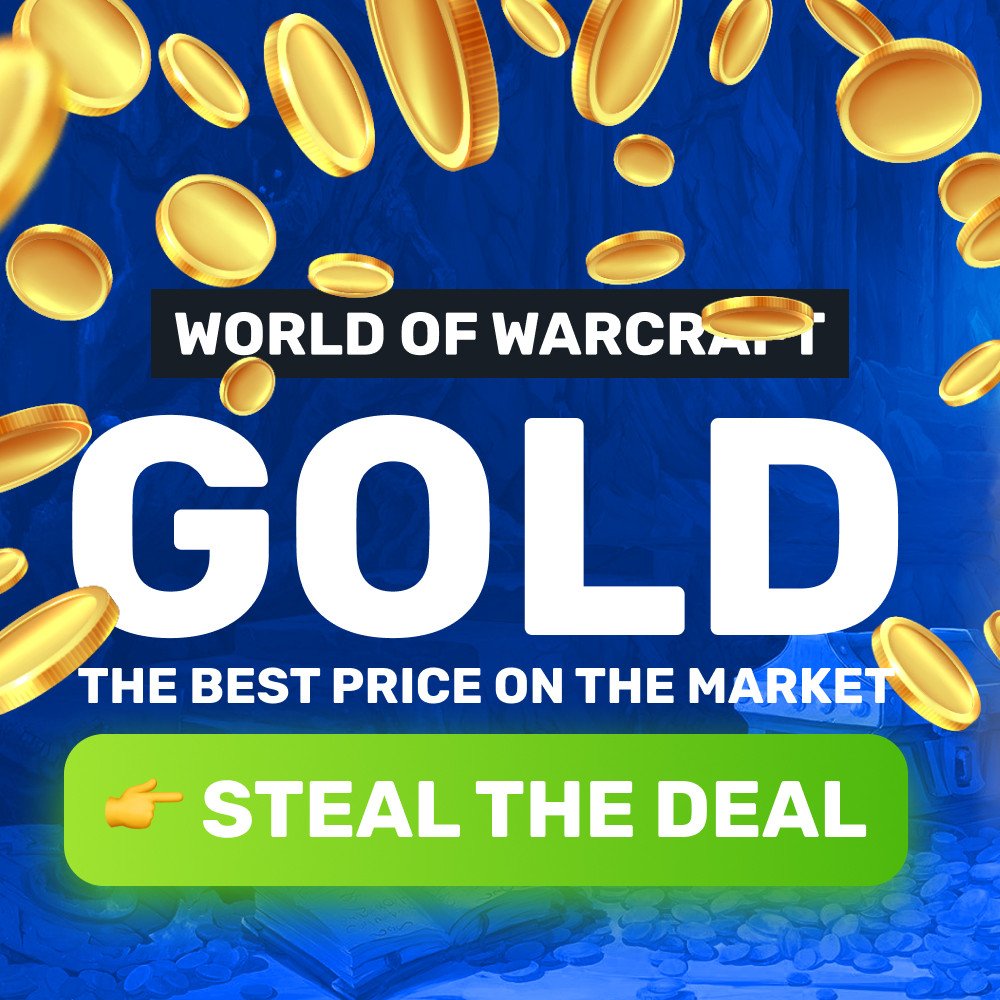 Unholy Death Knight Mage Tower Best Consumables
Another important step in your preparation for the encounter is the choice of consumables. They play a crucial role in the fight since they provide you with extra DPS and let you survive much longer. Check out the following list to find out what items are truly worth your attention:
Unholy Death Knight Mage Tower Best Talent Build
Thanks to the renewed talent system we have got in the Dragonflight expansions, players can now experiment with various talent setups. To tell you the truth, this is what actually increases your chances of achieving victory in this challenge. Down below, we have prepared the optimal Unholy Death Knight Mage Tower 10.2 talent build that works perfectly for this encounter.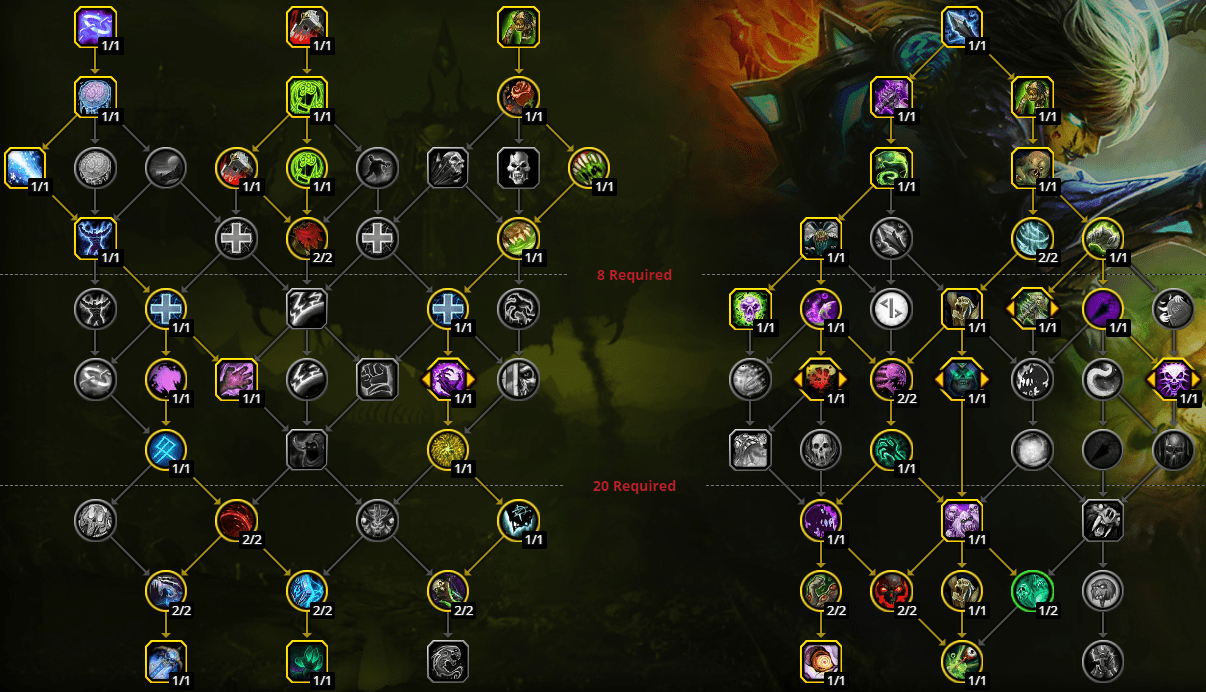 To test this setup, you can copy the following code:
BwPAAAAAAAAAAAAAAAAAAAAAAAAiQSCJtIhQiEhQSiEBAAAAAAAAAoQSSIkkGAApIFJJJhkcA
To get access to all the required abilities, you need to reach the level's cap first. If you find this process boring and wish to speed it up, we have the solution for you. Check out our WoW Powerleveling services where our pro players can get your character boosted in a blink of an eye.
Agatha Fight Strategy
In this section of the guide, you will find some Unholy Death Knight Mage Tower tips that can help you outbattle the boss easier. We will also describe Agatha's fighting mechanics and share a few pieces of advice on how to counter them.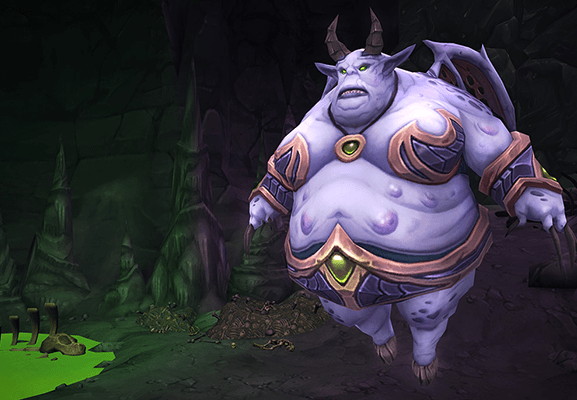 Let us make it clear from the begging, Agatha herself is not that dangerous. Her main power lies in imps that are summoned from time to time. They will appear during all 3 stages and you need to deal with them ASAP. Starting with Stage 1 and till the end of the fight, you should be aware of the boss' Dark Fury. This ability grants her a shield and you start taking increased damage. The main problem here is that you cannot interrupt this spell if the shield stays up.
You should also be aware of each imp's range of spells and mechanics. The most dangerous mob is Umbral Imp. The latter grants her immunity to any damage type while at least one of these imps is alive. You want to make them your primary target as soon as they appear at the arena.
Moving further, we have Fuming Imp that can curse a chosen area with his Plague Zone. If you stand in this zone, you will constantly take a small amount of damage and your movement speed will be radically decreased.
Agatha can also summon Imp Servant who will slowly move towards her. Once they reach her location, they will start healing the boss. Make sure to get rid of them before they do this. In most cases, it can be done by AoE or cleave damage since their HP pool is not that large.
The final guest here is Smoldering Imp that acts as a main damage dealer with his Fire Bolt. This spell starts dealing higher damage with each successful cast. That is why you want to slay these imps right after they spawn.
Once you manage to get Agatha's HP level to 50%, Stage 2 will start. She will teleport to the opposite side of the platform. Shortly after, you will see Smoldering Boulders rolling at you. Avoid getting hit by them at any cost. If you fail to do this, you will be stunned for a few seconds and suffer overwhelming damage. If you see Fel Lava Blast on the floor, stay away from this zone or you will take moderate damage.
After you bring Agatha's HP to 33%, Stage 3 will begin. During it, the boss will keep doing the same things. The only difference is that she will be teleporting from one side of the platform to another literally every minute. This is where your Speed stat you get from the enchants starts playing a crucial role.
Answering the question of how to do the Mage Tower as Unholy Death Knight, you should pay attention to your positioning and target prioritizing. Playing around these mechanics is your key to achieving victory with minimum effort.
Speaking of a possible Unholy Death Knight Mage Tower nerf, it is definitely not going to happen in the nearest future. This specialization can hardly be called too powerful to expect any nerfs. Therefore, we highly recommend that you try it out right now and do not wait for any changes.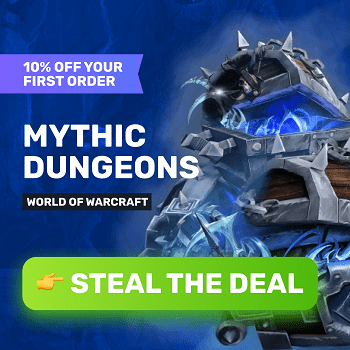 Unholy Death Knight Mage Tower Rewards
After you defeat the boss, you will be teleported back to your original location. There, you will receive a unique Unholy Death Knight Mage Tower appearance that you can check out in the screenshot below.
After completing all 7 encounters currently available, you will be rewarded with Soaring Spelltome, which is a unique ground mount. It looks like an open book your character stands on to soar over the ground.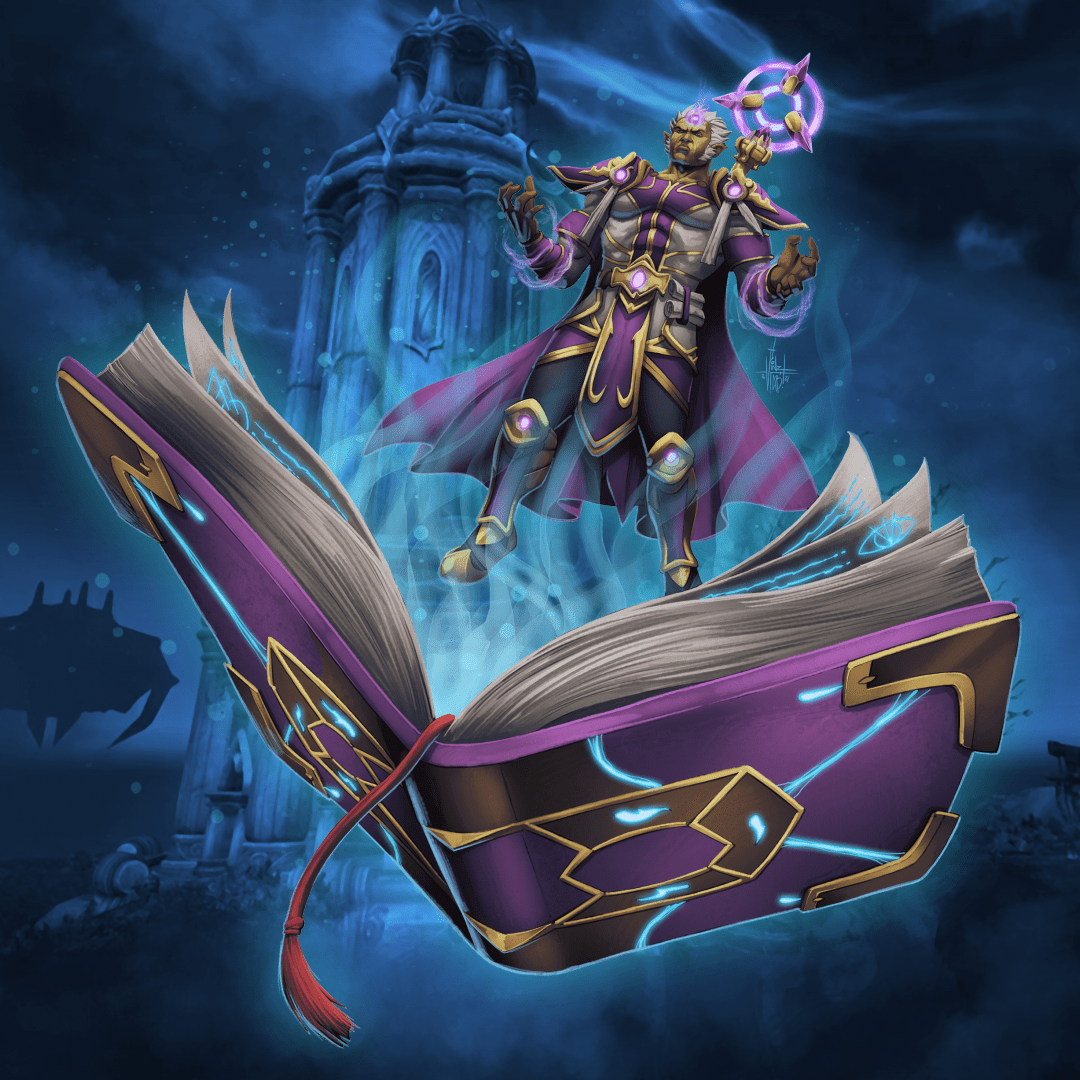 To get all the rewards quicker, you can always order our World of Warcraft Boosting services. In this case, our pro players will gladly complete any challenge for you. We offer fair prices and guarantee the fastest result.
SkyCoach Boosting & Coaching Services
Here, at SkyCoach, we try our best to make your online gaming experience unforgettable. While reading this article, you have already got acquainted with a few of our most popular services. However, this list is far from complete. We have been working in this sphere for over 5 years and have established a team of true professionals.
During this time, we have helped hundreds of thousands of people enjoy their favorite games in a new way. Our 24/7 customer support service is always here for you. One can ask any question or create a personal order if they have not found the right one. We also offer a 5% cashback on all orders you place to make your client experience truly delightful.
Final Words
This marks the end of our guide. We hope you have learned a lot about playing Unholy Death Knight in the Mage Tower challenge. Get ready to test your skills and defeat the boss to get your well-deserved reward. Make sure to stay with us, as we will keep updating this article if any changes or updates occur.
F.A.Q.
What reward do Unholy Death Knights get from Timewalking Mage Tower?
Usually, players wish to get nothing but a class-specific transmog set that we talked about a bit earlier.
What are the best Unholy Death Knight talents for Mage Tower?
Check out a separate paragraph devoted to this topic earlier in our article. We have shared the most optimal talent build you can use to pass this encounter.
How do you increase damage as an Unholy Death Knight in Mage Tower?
It is all about your rotation and the consumables you use. Besides, you want to get rid of the spawning imps before they make the boss immune to any damage from you.
Is Unholy Death Knight good for Mage Tower?
It is a decent choice for this challenge since this specialization deals significant damage and can also survive for long enough. If you enjoy playing this spec, go ahead and try it in this encounter.