Welcome to the world of Destiny 2, Guardian! If you wish to learn how to get Igneous Hammer, you have come to the right place. This powerful Hand Cannon has become a coveted weapon in the Destiny 2 universe, known for its exceptional damage output and versatility in both PvE and PvP activities, but mainly in PvP anyway.
Whether you are a seasoned player seeking to bolster your arsenal or a newcomer eager to acquire this legendary firearm, our guide will take you through the steps, explaining how to unlock Igneous Hammer and unleash its fiery wrath upon your foes.
From understanding the game modes where it can drop to optimizing your chances and mastering the weapon's perks, this comprehensive Igneous Hammer D2 guide will equip you with the knowledge and strategies you need to add this fiery Hand Cannon to your collection. Prepare to embark on a journey filled with challenges and rewards as we delve deeper into the topic.
But before we begin, we would like to tell you about the most efficient and quickest way to get this gun. By choosing SkyCoach, you can Buy Igneous Hammer Boost and get this weapon guaranteed. You can choose what version of the firearm you need and what perks you are interested in. We offer the best market price and guarantee the result!
Check out our most popular
Destiny 2 Boosting services

offered at the best market price:
How to Get Igneous Hammer Hand Cannon in Destiny 2
To begin with, a lot of people actually ask themselves can you still get Igneous Hammer in 2023? That is a good point since this gun is not new and those of you who only begin playing the game might not even know about it. However, Igneous Hammer is still obtainable in 2023 and can be unlocked as a reward in Trials of Osiris activity.
Trials of Osiris is a high-stakes, endgame PvP mode that always runs during the weekends. If you wonder how to get Igneous Hammer 2023, we have prepared a step-by-step guide for you below:
Form a Fireteam.

Trials of Osiris is a

3v3 PvP

mode, so you will need to team up with two other players to form a fireteam. Coordination and communication with your teammates are essential. So, we highly recommend that you participate in this activity with your friends, especially if you are aiming to get a

7-0 Flawless run;

Collect Trials Passage.

Before entering the

Trials of Osiris,

you should visit

Saint-14,

who is usually located in the

Tower Hangar.

He will provide you with a

Trials Passage.

This Passage is like a ticket that tracks your progress and rewards throughout your Trials run;

Compete and Win Matches.

In Trials of Osiris, your goal is to win matches. The more matches you win without losing, the better your rewards will be. You will want to aim for a flawless run (seven wins without a loss) to maximize your chances of obtaining the Igneous Hammer and other valuable rewards;

Visit Saint-14.

After completing your

Trials Passage

or achieving a flawless run, return to

Saint-14

to claim your rewards. The Igneous Hammer Hand Cannon can be one of the possible rewards for reaching certain win milestones in Trials of Osiris;

Random Rolls.

Keep in mind that the Igneous Hammer you receive will have random rolls for its perks, which can greatly affect its performance. You may need to participate in Trials multiple times to obtain one with the desired perks.
Remember that the Trials of Osiris can be highly competitive, and it may require a skilled fireteam to consistently win matches and reach the rewards you seek. To ensure you get the desired result and unlock Igneous Hammer, you can always Buy Trials of Osiris Boost from SkyCoach and get a 7-0 Flawless run guaranteed.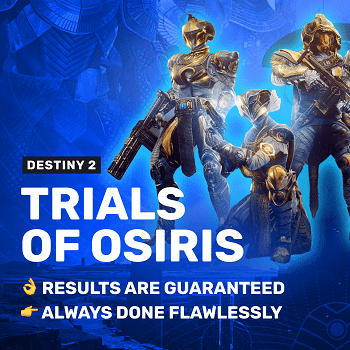 How to Get Igneous Hammer Adept Version
Now that you know how to get Igneous Hammer Hand Cannon, it is high time to add a few words about its Adept version and how you can get it guaranteed.
For those of you who do not know, Adept weapons are enhanced versions of their standard counterparts, featuring additional benefits and unique Adept mods that make them more powerful. To get the Adept version of the Igneous Hammer Hand Cannon, you need to take the similar steps we have described above.
However, the main difference here is that Adept Igneous Hammer is only available if you complete the Trials of Osiris flawlessly (7 wins, 0 losses). On top of that, you need to wait for this weapon to be in the Adept schedule, as it is not always available and the rotation changes weekly.
Speaking of what Trials Passage type you want to buy from Saint-14 before starting your Trials of Osiris run, you can choose out of 5 alternatives. If you are interested in what Passage types are available in the game, they are as follows:
Mercy

– Forgives one loss;

Ferocity

– Increases the bonus win streak multiplier;

Confidence

– Allows you to the reward chest in

The Lighthouse

again;

Wealth

– Provides you with extra valor points;

Wisdom

– Grants extra

XP

for winning matches.
To ensure you have a higher chance of scoring a Flawless run, we highly recommend that you go for the Mercy Passage when purchasing the one from Saint-14.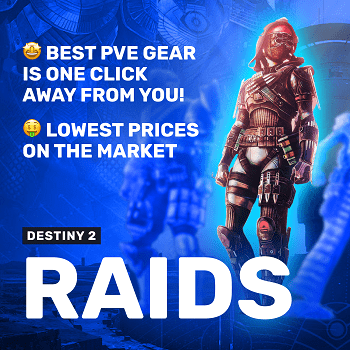 Igneous Hammer God Roll Destiny 2
Before we share our thoughts on what Igneous Hammer god roll PvP you should use, let us explain to you why this gun is so powerful exactly in the PvP mode:
High Impact Archetype

Igneous Hammer belongs to the High Impact archetype of Hand Cannons, which delivers significant damage per shot. This can result in more consistent two-tap kills with precision shots, making it a formidable choice in

PvP

where precision accuracy is crucial.

Range Potential

Igneous Hammer can roll with perks that boost its range, enhancing its effective engagement distance and accuracy, which is essential for

PvP

encounters.

Superb Versatility

Thanks to its high impact and potential range-boosting perks, it can effectively engage enemies both in close-quarters combat and at medium distances. This versatility allows players to adapt to different engagement scenarios in

PvP,

making the Igneous Hammer a well-rounded choice for various maps and playstyles.
While some players might use this gun in PvE as well, it is important to note that Igneous Hammer is used in PvP only in most cases. This firearm unlocks its full potential only when facing off against other Guardians. Therefore, you want to use the following Igneous Hammer god roll PvP to maximize your performance:
As you can see, any set of perks is aiming to increase your range. If you manage to get one of these god rolls, you will become unstoppable in PvP encounters for sure.
Conclusion
To sum it up, getting Igneous Hammer in Destiny 2 requires participation in the challenging Trials of Osiris activity. This potent Hand Cannon is highly coveted, especially in PvP fights, thanks to its high impact and potential god roll perks. To secure this weapon, assemble a skilled fireteam, get yourself the right Passage, and embark on your Trials journey. Achieving a flawless run or accumulating wins will lead you to the coveted Adept version, further enhancing your competitive edge.
F.A.Q.
How do you get Igneous Hammer in Destiny 2 2023?
Igneous Hammer, particularly its Adept version, can only be acquired through participating in Trials of Osiris activity where you are to score a Flawless run (7 wins and 0 losses).
How do you get Igneous Hammer?
One can only get Igneous Hammer in Trials of Osiris. However, if you are interested in its Normal version, you can also get it as a random drop from Trials engrams.
Is Igneous Hammer coming back Destiny 2?
Yes, you can now get Igneous Hammer in Trials of Osiris once again. We know that many players have been waiting for this weapon to be in the rotation for quite a long.
Is Igneous Hammer rare?
Not only Igneous Hammer is a rare and precious drop to find, but it is also one of the strongest Hand Cannons you can only get in Destiny 2.
Is Igneous Hammer good in Destiny 2?
Igneous Hammer is particularly powerful in PvP scenarios due to its great basic stats and a ton of damage it can deal in a single shot.
Is Igneous Hammer the best Hand Cannon?
A lot of players consider Igneous Hammer to be the best Hand Cannon for dueling, as it can literally destroy your opponent in two shots. The weapon only becomes more powerful if you have the right perks.
Is Igneous Hammer obtainable?
Igneous Hammer is a possible reward from Trials of Osiris activity.
What is the best Igneous Hammer god roll?
Speaking of the best PvP god roll for Igneous Hammer, you can go for:
Rapid Hit + Rangefinder;
Eye of the Storm + Rangefinder;
Rapid Hit + Opening Shot.