The long-awaited update for World of Warcraft Shadowlands has finally released, and it is time to look closely at what changes will be present in the Eternity's End update. Meet our Patch 9.2 Guide!
There are many new things including a new raid dungeon, new ranking PVP mode, new crafting system, new Mythic Plus Dungeons, as well as tons of fresh quests, open world activities, talent trees to research, and ancient mysteries to unfold. Here we collect all the information from Shadowlands patch 9.2 notes, so read on to know more about what new exiting content will be available in the new chapter of Shadowlands story.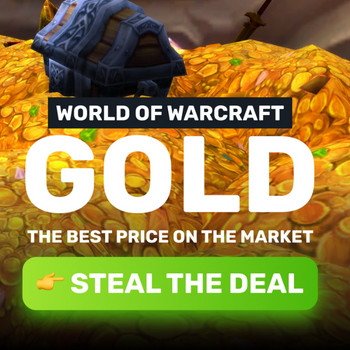 Zereth Mortis and its mysteries
As was already stated in our previous articles (and all over the Internet, in WoW 9.2 patch notes), the main feature of patch 9.2 will be a new zone - Zereth Mortis. This is an unbelievably ancient place, where the mysterious First Ones have forged afterlives for souls from across all existence. This place lies deep within the very fabric of Shadowlands and the physics laws we are accustomed to do not work here.
There Heroes of Azeroth will meet new allies, who will help them fight the Jailer's forces, pushing them back to the gates of the Sepulcher of the First Ones.
Of course, to start your journey in Zereth Mortis your character should be max level. If you have not reach level 60 yet, we can help you with that! Check out our WoW Leveling Boost services!
The Enlightened
The Enlightened are former members of the Cartel Al who, unlike their relatives in the Cartel, are more obsessed with the First Ones than with profit and glory. They have learned much from their studies of the First Ones, so those who have earned their favor can get access to the secrets and power of the Enlightened.
You will meet the Enlightened at the first Chapter of Zereth Mortis campaign, so it will not take long to find them. Unfortunately, the same could not be said about farming the reputation. There are several ways to farm your way to Exalted with the Enlightened:
Zereth Mortis activities.
World quests

– 125 reputation;

Daily quests (with a chance to give an Enlightened reputation token)

– 75 reputation;

Weekly quests

- 500 reputation;

Killing rare mobs in Zereth Mortis

– 10 reputation (per rare once a day);

Killing Zereth Mortis world boss and completing related World Quests

– 200 reputation.
Eternity's End campaign.
First 3 Chapters (Week 1)

- 2100 reputation;

Chapter 4 (Week 2)

– 450 reputation;

Chapter 5, 6, 7 (Week 3, 4, and 5)

– 1500 reputation.
Regarding rewards you will get from the Enlightened there are plenty of really cool things:
Paragon rewards
For every 10000 reputation above Exalted level you will receive a Paragon rewards chest from Vilo, which will contain:
Also, each chest has a chance to give you the following rewards:
The Automa
The First Ones have created this mechanical race to keep their realm of Zereth Mortis in a working condition. Many players have already faced one of these creatures – the Guardian of the First Ones – in the Sanctum of Domination. This time though, the Automa will be friendly to the Heroes of Azeroth. It will help them defend their ancient domain and provide a range of valuable rewards to those who have earned their favor. Note that this reputation is much less important than the Enlightened.
We can safely say both of these reputations are important to your character's performance in raids, Mythic Dungeons, and PVP. So, your guild and teammates will definitely appreciate it if you get these two reputations to Exalted quickly. We perfectly understand that and have already created two excellent offers, for you to take a look at:
· The Enlightened Reputation boost;
· The Automa Reputation boost.
Cypher of the First Ones
In Zereth Mortis, instead of the old renown progression system, players will have access to the brand-new Cypher of the First Ones system. It only works within Zereth Mortis and provides no benefits anywhere else in the World of Warcraft.
This system revolves around your new faithful companion – a small automa called Pocopoc, who will help you complete various activities in Zereth Mortis. You should use him wisely, because his powers are limited by the Pocopoc Energy resource. It regenerates at a fairly slow rate – one energy every six minutes, and by default Pocopoc only has 10 Energy. Luckily, you can change the amount of Pocopoc Energy alongside other abilities by upgrading the Cypher Research Console.
To upgrade the Console, you will need to use a new currency - Cyphers of the First Ones, which you can obtain by completing various activities in Zereth Mortis:
1. Daily Quests: 10-15 Cyphers of the First Ones;
2. Patterns Within Patterns bi-weekly quest: 62-70 Cyphers of the First Ones;
3. Antros Keeper of the Antecedents world boss: 80 Cyphers of the First Ones;
4. Rares, treasure chests, Caches of Creation, and Echoed Jiro (more about the latter two below): 2-4 Cyphers of the First Ones.
Caches of Creation
Caches of Creation are series of puzzles that can be found all across Zereth Mortis. To get access to them you will need to first unlock the Cachial Understanding research. Every day there will be a daily quest related to Caches of Creation, that allows you to track it on map. Other Cashes need to be manually found. But do not worry, Pocopoc will help you find them, pinpointing them on your minimap as you approach one.
Once you find a Cache of Creation you will have two options:
Use 2

Pocopoc Energy

to solve the puzzle yourself;
Use 9

Pocopoc Energy

to overload the Cache and instantly get the rewards.
Puzzle Types
Below you will find all the Caches of Creation puzzles with a quick description:
Cantaric Protolock
Here we have a 10 by 10 square field, with 10 runes on the side and bottom. If you click on a rune, it will change the state of every small square in the column or line. You will need to turn off all the small squares within 7 moves.
Mezzonic Protolock
The objective here is to turn all the squares on the field off. If you click on any square, it will change its state and the state of all 4 squares related to it.
Fugueal Protolock
This one seems harder than the others, but it is quite easy. There are 9 runes with the following characteristics:
Core shape;
Number of core shapes;
Border shape;
Number of border shapes.
You must place the runes in groups of three based on common characteristics or with no matches on all four characteristics.
Glissandian Protolock
To solve this puzzle, you must match the glyphs according to color.
Toccatian Protolock
The puzzle will be completed if no lines are crossing.
Echoed Jiro
Echoed Jiro is another collectable in Zereth Mortis that allows you to farm a little more Cyphers of the First Ones. To start interacting with them you will need to unlock at least one rank of the Creatian research. If you put more research in Creatian you will gain access to Echoed Jiro in additional places of Zereth Mortis:
Rank 1:

Southwestern Zereth Mortis.

Rank 2:

Southeastern Zereth Mortis.

Rank 3:

Northwestern Zereth Mortis.

Rank 4:

Northeastern Zereth Mortis.
Also, consider researching the Echian to make your Pocopoc track Echoed Jiros.
All this sounds quite complicated and seems like a lot of farming. If you do not have time for this, check out our Cyphers of the First Ones service.
Protoform Synthesis
Here we start to look at the really interesting stuff. With the release of Eternity's End update players can craft pets and mounts using special schematics and various valuable resources. Such a system is unheard of in World of Warcraft and can completely replace the old mount and pets farming routing, which is certainly a good thing. But how does it work?
Protoform Synthesis is a part of the Cyphers of the First Ones system, so, to use it you will need to unlock its corresponding talents in the Cypher system:
Pets Crafting:

unlocked after researching the Dealic Understanding talent. After that you will need to complete the Protoform Synthesis quest to gain access to

Protoform Synthesis pet forge.

Mounts Crafting:

unlocked after researching the Sopranian Understanding talent. After that all you need to do to get access to the system is to compete a short questline called The Final Song.
There are two Protoform Synthesis forges: one for pets and the other for mounts. Synthesis Forge (pets crafting) is located in the western part of Zereth Mortis, just south of Pilgrim's Gate:
Protoform Repository (mounts crafting) is located in the north-western part of the realm, north of Pilgrim's Gate:
Crafting Process
All Protoform Synthesis recipes will require certain reagents and Lattices to use. Namely:
Genesis Mote

:

The most common Protoform Synthesis reagent, it drops from most of the mobs in Zereth Mortis.

Rare Reagents:

Any Protoform Synthesis recipe requires one Rare Reagent to craft. They are also drops from mobs in Zereth Mortis, but at a much lower drop rate (around 10%). Also note that Rare Reagents are specific to pets or mounts, and there are no Rare Reagents used in both types of Protoform Synthesis crafting.

Lattices:

These are uncommon-quality items, used to craft a specific type of mount or pets. For example, if you want to create a frog-type mount or pet, you should use the Bufonid Lattice. These items drop from specific types of mobs at a relatively low drop rate (with a higher drop chance from Rare mobs).
Below you will find more detailed information about all these reagents and where to find them.
Lattices Drop
Mounts Rare Reagents
Pets Rare Reagents
As you may already guessed, it will take a lot of your precious time to collect all the needed reagents and Lattices for your desired mount or pet. We have a dedicated Protoform Synthesis service if you want to save yourself some time and nerves, so check it out.
Sepulcher of the First Ones
In the 9.2 Eternity's End raid content, our main enemy will be The Jailer himself, as well as his most powerful minions, like the former king of Stormwind, Anduin Wrynn, enslaved by the Jailer's ominous power. There will be 11 new bosses in the Sepulcher of the First Ones, with great rewards and more challenging and exciting fights.
We can safely say this will be a very interesting raid content, especially for those who want to finally deal with the Jailer since the release of WoW Shadowlands expansion. As always, the Sepulcher of the First Ones raid will be divided on three main difficulties:
Normal difficulty: This is the main raiding mode for many players. You will get

252 item level gear

from regular bosses and

259 item level gear

from the last two bosses.
Heroic difficulty: Here you will get more powerful rewards, but the encounters will also be significantly more challenging. Aside from

265 item level gear (and 272 item level gear from the last two bosses),

you also get a Carcinized Zerethsteed mount. Of course, if you manage to defeat the Jailer himself.
Mythic difficulty: Only a small percent of players will complete SotFO on this difficulty. The is a real challenge even for the most experienced guilds. Here you will get

278-285 item level gear,

the Vessel of Profound Possibilities,

Guardian of the Pattern title,

and Zereth Overseer mount.
SotFO Mythic is not the only way to get the Vessel of Profound Possibilities (which is a very good boost to your character's performance). Check out our Vessel of Profound Possibilities service to know more.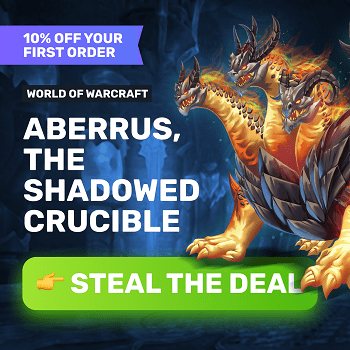 Progenitor Tier Sets
For new players, who have started their journey in World of Warcraft in the Shadowlands expansion, this system may be completely new, but in reality, Tier Set bonuses are an old school WoW gearing system.
But what it is exactly? You will receive a powerful spec-related bonus for two and four pieces of the Progenitor Tier Set. There are three ways to get these Tier Set pieces:
Raid drop:

Tier Tokens will drop from SotFO bosses (one token for ten people in the raid). There are four types of armor-type specific Tier Tokens:

Mystic

(Druid/Hunter/Mage),

Venerated

(Paladin/Priest/Shaman),

Zenith

(Monk/Rogue/Warrior), and

Dreadful

(DH/DK/Warlock). Note that you can trade Tier Tokens only if you already have a set piece of appropriate item level in the slot.

Great Vault:

You can get Tier set from your usual

Great Vault weekly rewards

for PVP, M+ Dungeons or Raids. Note that the Tier piece's stats will be the same regardless of what activity it came from.

Creation Catalyst:

Using

Creation Catalyst

and Cosmic Flux you can convert an item into a set piece. This will change the item's secondary stats to those of the set piece and keep all Valor or Honor upgrades, sockets, and tertiary stats.

Note that this option will be available only on Week 8 of the patch.
As stated above, every class and specialization in the game will receive its own powerful Progenitor Tier Set bonus. See all class sets features in the tables below:
Death Knight
Demon Hunter
Druid
Hunter
Mage
Monk
Paladin
Priest
Rogue
Shaman
Warlock
Warrior
Torghast Changes
With the release of the Eternity's End update all Torghast wings (including Twisting Corridors) will have 16 layers, which means more rewards and resources. But the main addition as the new Torghast wing: Jailer's Gauntlet.
This is a completely new Torghast encounter, with no long and tiring labyrinth-like levels full of mobs, traps, and puzzles. Here we get 8 layers of fast-paced boss rushes. Here are the main features of the new Torghast wing:
You will get rewards for each even-numbered Layer.
Layers progress is account-wide.

Jailer's Gauntlet

will award players with large amounts of Soul Ash and Soul Cinders, which is very convenient for those who want to get their Legendary piece to progress to 245 item level quikly.
There will be many high-level Anima powers on each layer.
Those Heroes who manage to complete layer 8 of the Jailer's Gauntlet will get unique Colossal Ebonclaw Mawrat mount.
We can assure you that this new Torghast wing will be a huge relief for those who did not like traditional Torghast gameplay. If you still find this kind of gameplay boring, check out our Torghast services and save yourself a lot of time. Do not think that going through the Jailer's Gauntlet will be easy, though. You will need every buff you can get, including flasks, potions, food, and more. And do not forget about the repair cost. If you do not want to waste your time farming gold for all this, you can buy WoW Gold from us!
Legendaries Changes
The main change regarding Legendary items is that now players will be able to wear two Legendary pieces at once: one regular Legendary item and one Covenant Legendary item. Also, as now there are Tier Set bonuses and no more Domination sockets, the priority of Legendary item is also changing significantly. For most of the classes the best slot for a Legendary item will be head as it provides higher stats and guarantees socket.
Also, there will be a new rank of Legendary updates: Rank 7 – 291 item level. It will cost you 2000 Cosmic Flux to upgrade you Legendary to this rank. Also note that if you craft a new Legendary item, you will still need the Torghast's Soul Ashes and Soul Cinders in order to progress through previous Ranks. We have created a special Double Legendary Access service, for those players, who want to get twin Legendaries quickly.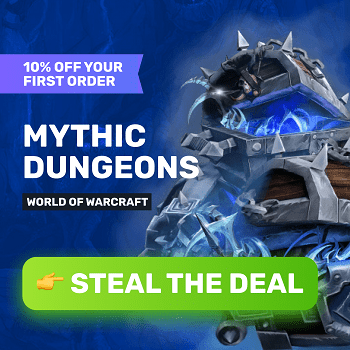 Class Changes
As was expected, there is a lot of class changes going live with the Eternity's End update. Below we place a quick review these changes for each class.
Death Knight
General
Demon Hunter
General
Druid
General
Mark of the Cheetah has been at last updated to a new higher-resolution model.
Kindred Affinity's (

Kyrian

Runecarving Power) stat bonus for the

Druid

reduced to 6% (was 8%) and the stat bonus for their partner reduced to 3% (was 8%).
Sinful Hysteria (

Venthyr

Runecarving Power) now increases the duration of Ravenous Frenzy by 0.1 seconds with each application (was 0.2 seconds) and you will not be overcome by the Frenzy for 3 seconds after it ends (was 5 seconds).
Guardian Druid
Restoration Druid
All healing abilities increased by 10%.
All damage abilities increased by 10%.
Lifebloom healing over time increased by 12% and bloom heal increased by 20%.
Nourish (Talent) healing increased by 15%.
Overgrowth (Talent) Mana cost reduced by 60%.
Inner Peace (Talent) now has an additional effect — While channeling Tranquility, you take 20% reduced damage and are immune to knockbacks.
Germination (Talent) now has an additional effect — Rejuvenation duration increased by 2 seconds.
Hunter
Mage
Frost Mage
Monk
Mistweaver Monk
Sinister Teachings (

Venthyr

Runecarving Power) now reduces the cooldown of Fallen Order by 2.5 seconds when you critically strike (was 5 seconds). Does not apply to

Brewmaster

and

Windwalker.
Windwalker Monk
Paladin
Ashen Hallow (

Venthyr

Ability) healing reduced by 15% for all specializations.
Ashen Hallow (

Venthyr

Ability) can now be canceled early by pressing its button again.
Radiant Embers (

Venthyr

Runecarving Power) now increases Ashen Hallow's duration by 50%. Cancelling your Ashen Hallow early will reduce its cooldown by up to 50%, proportional to its remaining duration.
Holy Paladin
Retribution
Priest
Holy Priest
Rogue
Shaman
Elemental Shaman
Enhancement Shaman
Warlock
Summon Succubus has been replaced with Summon Sayaad — Randomly summon your

Incubus

or

Succubus.

You can speak to the

Warlock

trainers in Stormwind or Orgrimmar to enact a pact with an

Incubus

or

Succubus,

ensuring that only they are summoned.
Contained Perpetual Explosion (

Venthyr

Runecarving Power) now caps the amount of bonus periodic damage it provides at 275% when hitting 10 additional enemies.
Deathbolt (PvP Talent) now deals its damage over 3 seconds (was immediate damage). This periodic effect cannot be dispelled.
Warlock Demons Abilities
Seduction (Pet Ability) now causes the target to slowly walk towards the demon. It now also has a chance to break on damage taken, rather than always breaking on the first instance of damage.
Whiplash (Pet Ability) now causes enemies to take 1% increased damage from the

Succubus

or Incubus each time it strikes, stacking up to 10 times. Duration increased to 15 seconds (was 10 seconds).
Warrior
Arms Warrior
Fixed an issue that caused Disarm effects to bypass War Banner's (Arms Warrior PvP Talent) crowd-control reduction and Ultimate Form's (Plague Deviser Marileth Soulbind) crowd-control immunity.
Defensive Stance now reduces damage taken by 10% in PvP combat (was 20%).
Keystone Master and new Mythic Dungeons
There are not many changes regarding Mythic Plus Dungeons in the 9.2 Eternity's End update. Namely:
New Mythic Plus Keystone Affix – Encrypted;
Tazavesh, the Veiled Market is now split in two wings available to play in Mythic Plus mode (Heroic difficulty available);
Keystone Master Season 3 will start at March 1st, 2022, with new mount available.
Check out our Keystone Master Season 3 service if you want to get this ultimate achievement and all related rewards quickly and effortlyssly.
Solo Shuffle Arena
New long awaited solo ranked PVP mode is finally added to the game! Now PVP players do not have to depend on their team, and can progress up the PVP-ranking ladder even with no teammates to play with. Such PVP mode has never been in the game before and we are exited to try it out!
Solo Shuffle is played in the 3v3 format. Each match requires 6 players: 4 Damage-dealers and 2 Healers. After 6 rounds with teams of mixed composition, players will receive their rating, depending in their performance during the match.
Since this is not a traditional 3v3 Arena, some new rules were added to make Solo Shuffle Arena experience more pleasant for the players:
The first team to kill an opponent will immediately win the round.
Mana regeneration is further restricted.
If a player leaves, it counts as if his team lost the round.