Do you want to learn how to wield the magic of frost to turn your enemies into small pieces of ice? Then, welcome to our Frost Mage DPS guide. This specialization is a master of icy magic, capable of freezing foes in place and dealing devastating damage. In this guide, we will cover everything you need to know to play this spec effectively in both PvE and PvP. From talents and rotations to gear and strategies, we have got you covered. So, whether you are a new player or a seasoned veteran, you will find something useful here. Read on to become a master of frozen destruction!
IMPORTANT NOTE: At SkyCoach, you can also Buy WoW Boost at the lowest prices and with the fastest delivery. You can make your first purchase even CHEAPER if you find our special PROMO CODE (highlighted in green) hidden in this article and get a 20% DISCOUNT.
Check out some of our most popular
WoW Boosting services

below:
Frost Mage Pros and Cons
You cannot find a perfect specialization/class in the game. Therefore, we would like to begin our WoW Frost Mage guide with the most essential part and that is to describe the spec's strengths and weaknesses. By taking this information into consideration, you can decide whether you wish to try out this specialization at all:
Starting with the Upsides, they are as follows:
As always, there are some Downsides to mention as well:
Weak burst damage against solo targets;
Very susceptible to interruptions;
Long cooldowns of certain spells can be a pain in a long fight.
Just like with any other DPS specialization, it fully shines only after you achieve the level cap. The developers have done their best to speed up this process. Still, it takes a lot of time to reach level 70, especially if you do not know certain leveling strategies. By ordering our Dragonflight Leveling 60-70 service, you can be sure our professional players will do this routine job for you. We offer fair prices and guarantee the fastest result.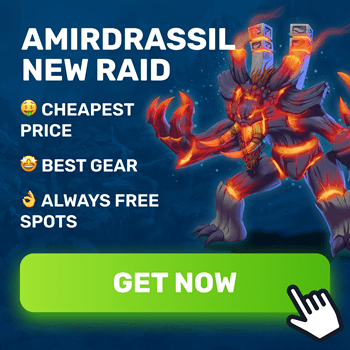 Frost Mage Basics
This is a range DPS specialization that focuses on dealing damage with frost and ice spells. They wear cloth armor and rely on their spells to control the battlefield and deal damage from a safe distance. The last point is the main Frost Mage Dragonflight gameplay mechanic, as you should always strike from afar. Otherwise, you will be focused by enemy melee damage dealers in a second. BLOG20
Frost Mages have several spells that can slow down and freeze their enemies, allowing them to control the battlefield and kite their opponents. They also have several defensive spells, such as Ice Barrier and Ice Block, which can keep them safe from incoming damage if enemies come too close and pose a threat.
In terms of resource management, you use Mana to cast your spells. You have several abilities that allow you to regenerate Mana quickly or reduce the cost of your spells.
This spec has a wide range of abilities to choose from, which allows you to adapt to different situations and playstyles. You can specialize in dealing AoE damage, single-target damage, or a mix of both. Additionally, you have several crowd control abilities that can be used to lock down enemies and prevent them from attacking you.
Frost Mage Core Abilities
No matter what type of content you prefer, you generally use the same set of abilities to deal with your opponents. In this extract of our guide, we are going to enlist and describe WoW Frost Mage abilities you need to know about before playing this specialization. It is in your best interest to learn to use them properly, as they will be the core of any rotation we are going to describe further in the article:
This list is far from complete, as you have tons of other abilities under your belt. As you can see, most of them are aimed at slowing down your opponents allowing you to change position and keep kiting them. At the same time, you have strong defensive cooldowns, which can save your life if an enemy comes too close and tries to take you down.
Learning the spec's core abilities is your start to taking part in end-game activities. Most players enjoy doing dungeon runs, as they are a great source of powerful and unique gear. However, you need a reliable team to finish the most difficult keystones. If you wish to get the desired loot effortlessly, check out our Mythic Carry services. Our professional players will clear out any dungeon for you in the shortest time possible and at the most attractive price.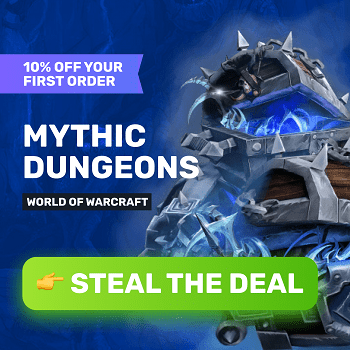 Frost Mage Stat Priority
When it comes to the stat order, things get a bit complicated. You see, your Mastery: Icicles and Hailstones talents complement each other and work perfectly together. However, if you do not use the latter, Mastery should not be prioritized that much. As for other Frost Mage stats, they have quite a common and obvious order. It all starts with Intellect since it is your main stat and it increases your damage output as nothing does.
Then, you go for Mastery followed by Critical Strike. These stats significantly boost your DPS and should be prioritized over other secondary stats. Only then, you should pay attention to Haste and Versatility, as they do not influence your damaging potential that much.
However, we still recommend that you use programs like Simcraft or Raidbots to simulate your character and see what stat priority is better exactly for you. If you do not know where to start, use the suggested-below alternative as a rough guide:
Intellect;

Mastery;

Critical Strike;

Haste;

Versatility.
Do not be afraid to experiment with the stat order and look for the best option for yourself. After all, there is no perfect priority, as it depends on your gear, playstyle, and the type of content you participate in.
Best PvE Frost Mage Builds
Have you always dreamt of experimenting with your talent setup? The updated talent system presented in Dragonflight allows you to do it to the full. You are no longer limited to one particular build, as you can try out dozens of them to see which one works best exactly for you. It is also possible to change them according to your own playstyle or type of content.
Unfortunately, not all possible builds are equally efficient. When it comes to Raiding and Mythic+ activities, we have already prepared the best alternatives for you. By using them, you can be sure you deal the maximum damage and have the perfect rotation available.
Using the most optimal talent setup does not guarantee you success in any content you participate in. That is why many players prefer to Buy Dragonflight Boost from our company to ensure they get the desired loot and save their precious time. We guarantee the best market price and the fastest completion time.
Frost Mage Single-Target Raid Build
As usual, your primary goal in Raiding content is to deal the maximum damage against a solo target. For that, you use a specific Frost Mage raid build we have shared below. It optimizes your damage to make sure you deal the highest DPS when fighting a boss with millions of health points.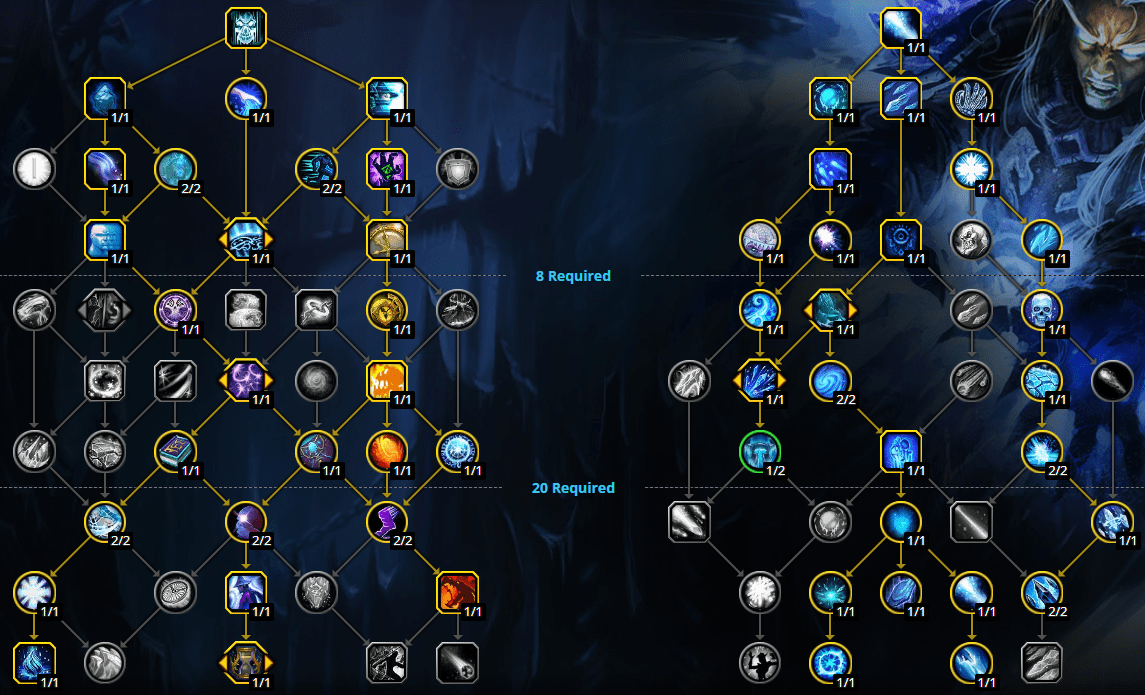 Use the following string to export the build into your game:
BAEAAAAAAAAAAAAAAAAAAAAAAIJEhWikIJFQSTiIiQCAAASSSkDIRSSIpkkkUCAAAAAAAAAgA
Frost Mage Mythic+ Build
If you are a fan of destroying large mob groups and fighting your way to the final boss, you would rather prefer Mythic+ content instead. For this, you would have to use a completely different Dragonflight Frost Mage PvE build. It focuses on boosting your AoE damage and lets you clear trash easier.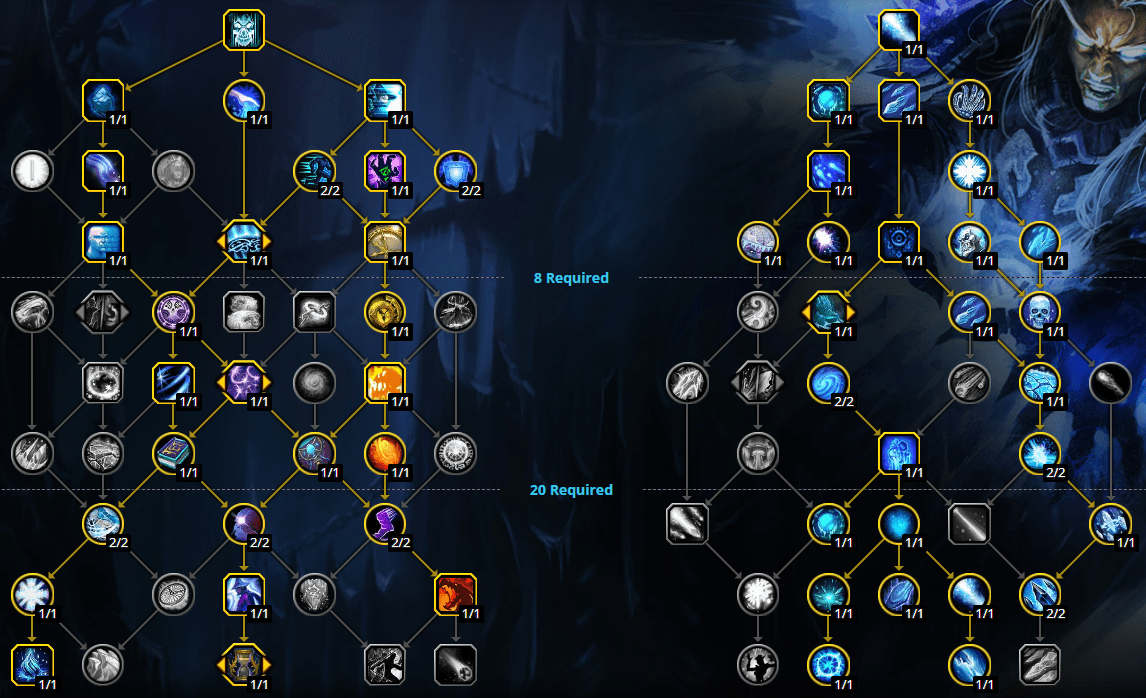 By copying the following code, you can try this build in the game:
BAEAAAAAAAAAAAAAAAAAAAAAAIJEhWiESSBItkIiISCAAAJJJRIRSSikSSSCAAAAAAAAAAJ
Best Frost Mage PvP Build
Fighting other players requires you to use a separate Dragonflight Frost Mage PvP build variety. The one we are going to share in this part of our guide uses the Ray of Frost ability. The latter lets you deal devastating damage against a single target. However, you can replace it with Splitting Ice if your goal is to deal damage to multiple enemies at once. As for the general tactics for PvP fights, use the following tips we provide below.
You want to control the battlefield with your freezing spells. Start by using your Water Elemental's freezing abilities to initiate the fight and follow up with a Frost Nova to immobilize your targets. Use your Ice Lance and Flurry to deal burst damage while they are frozen, and then Blink away to safety and keep kiting your opponents.
Utilize your Cone of Cold to slow and damage multiple enemies at once, and use your Frostbolt to keep them at bay. Finally, use your Ice Block defensively to avoid large amounts of incoming damage or CC abilities. Remember to always stay mobile and unpredictable, using your abilities to control the fight and stay one step ahead of your opponents.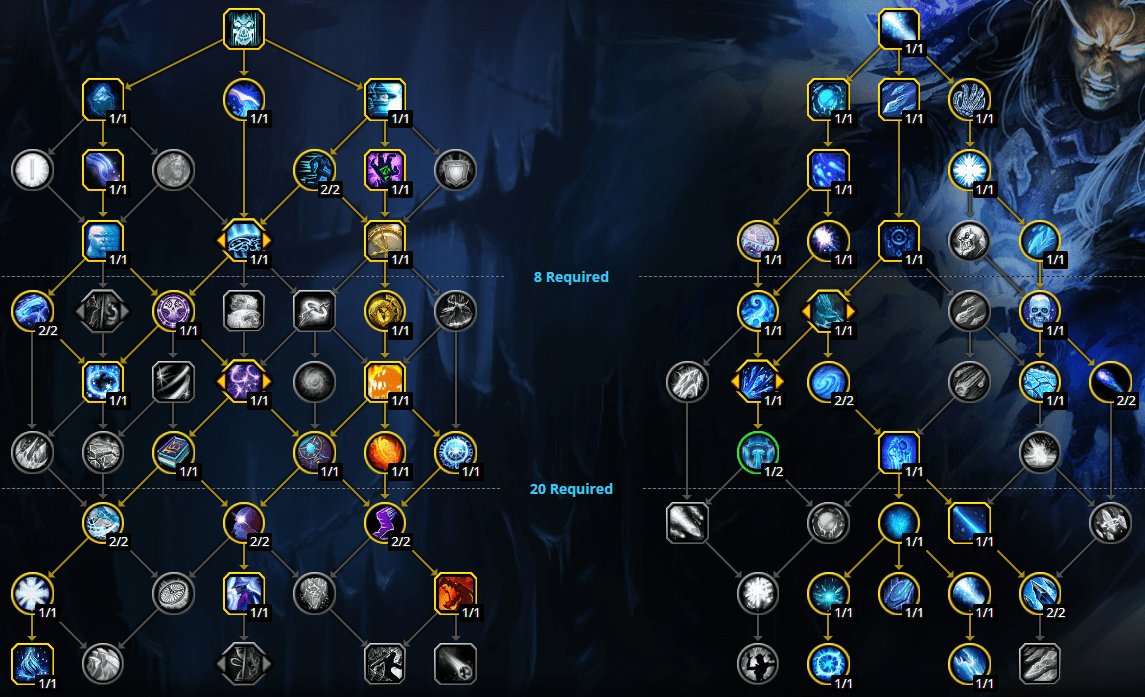 To see how this build performs in the game, copy the following string:
BAEAAAAAAAAAAAAAAAAAAAAAAIJSEkIJSSRg0kIiIkAAAgkkE5AhkkESKJJJlAAAAAAAAAAI
To get access to all the required abilities and spells, you are to reach level 70 first. Only then, you should try yourself at PvP content and test your personal skills there. To achieve this threshold quicker, you can use our WoW Powerleveling services. Our professional players will get your character boosted in the shortest time possible and at the most attractive price.
Frost Mage Best in Slot Gear
The Dragonflight expansion has changed the way players perceive the idea of BiS gear. It has become possible thanks to the Crafting Order system, which lets you create substitutes for Raiding and Mythic+ equipment.
For this, you need to find an artisan who is skillful enough in a certain profession, gather all the required materials, and let them create the desired item. Of course, these gear pieces are not that powerful if compared to the ones you obtain from end-game activities. Still, they are strong enough for most average players and are much easier to get.
Amirdrassil, the Dream's Hope Best in Slot Gear for Frost Mage
If you enjoy fighting mighty bosses, you will be rewarded with unique loot you cannot get anywhere else. However, it is practically impossible to collect all the items we have included in the table you see below. If you manage to get your hands on at least a few items, it is big luck already.
If your goal is to collect as many items as possible or get your hands on a whole set, you cannot go without a skillful team in this type of content. However, if you have no skillful friends or wish to get the desired loot guaranteed and ASAP, check out our WoW Raid Boost services. Our professional players will gladly deal with any boss for you. All this comes at the best market price and we guarantee the fastest result.
Mythic+ Best in Slot Gear for Frost Mage
For players who focus on Mythic+ content instead, there are other items available only in this activity. The majority of players consider a Mythic+ set to be the strongest one you could ever get your hands on. Nonetheless, it is overwhelmingly difficult to collect all the required pieces. If you manage to get them all, you will have the best Frost Mage gear currently available in the game.
Again, do not try to collect the whole set, as it may take an eternity. Besides, the provided bonuses and stats are usually not worth your effort, especially if you play for fun.
Best Upgrade, Spark of Dreams, and Embellishment Options for Frost Mage
For completing various in-game activities from Season 3, you will be rewarded with Dreaming Crests. This currency is used to increase your PvE gear ilvl. This is a perfect way to keep your equipment up to date without changing it too often. However, this currency is difficult to get and you usually have it in a limited amount.
Therefore, you should understand clearly what items you want to upgrade first. As a rule, you start with weapons, as they increase your damage output as nothing else does. After that, you focus on trinkets since you do not replace them too often and they provide you with unique on-use abilities. Here are a few options to consider:
Adding a few words on crafting gear, you will enjoy Spark of Dreams. The latter can be used to create decent substitutes for Mythic gear. Just like Dreaming Crests, this currency is also difficult to get and you never have too much of it. Therefore, you want to spend it to create the following items:
As you can see, several of these items have the Unique-Equipped: Embellished (2) effect. This system lets you wear gear pieces with extra bonuses. However, you cannot have more than 2 items with this effect equipped simultaneously. As a rule, your choice comes down to the following options:
Shadowflame-Tempered Armor Patch - When attacking a target, you can deal additional

Shadowflame

damage;
Azureweave Slippers and Azureweave Robe or Azureweave Mantle - This set is a great alternative if you wish to gain more pure stats;
Potion Absorption Inhibitor - Your Dragon Isles potions last

50%

longer.
The entire gearing process requires a lot of gold to buy all the stuff you need. Farming it by yourself may take months of your precious time. You can make your life easier and Buy WoW Gold with our company's help instead. We guarantee the best market price and are ready to deliver it to any server you choose.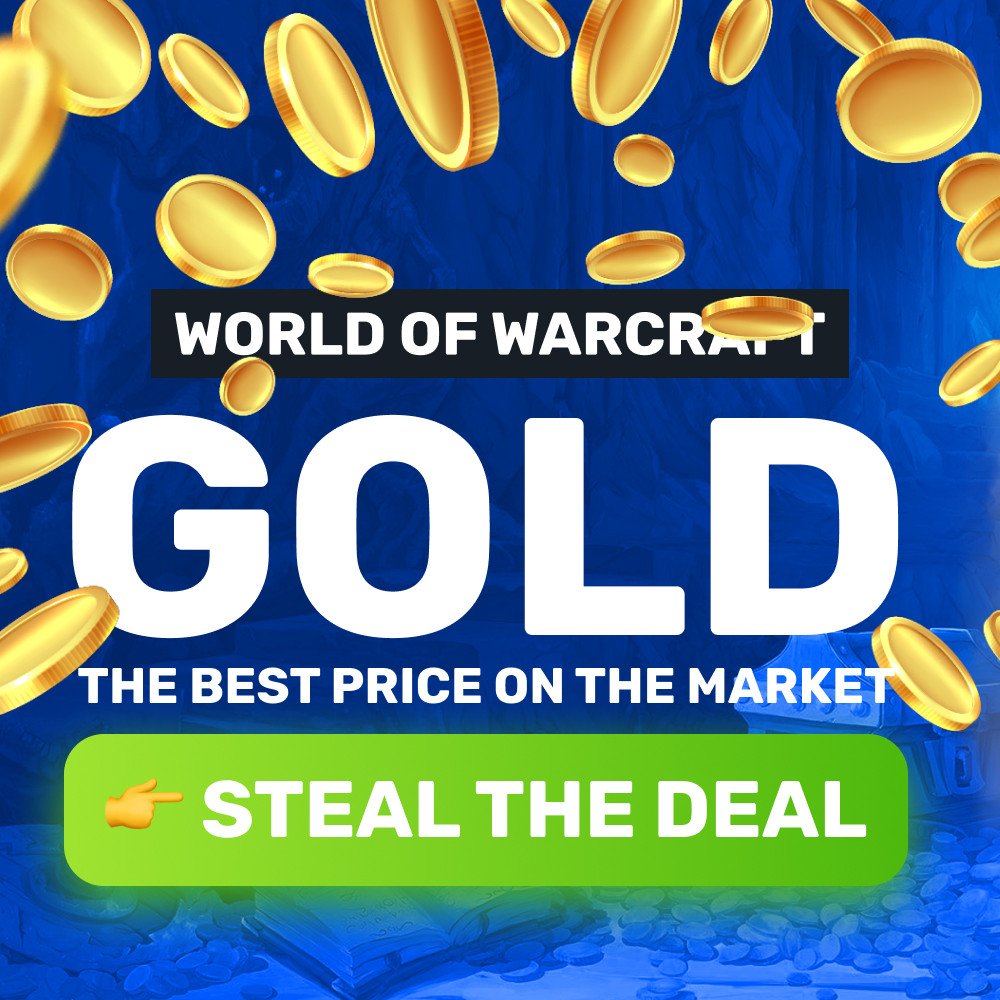 Best Frost Mage Enchants and Consumables
If you are looking for another way to improve your character's stats and make it stronger, you cannot miss on enchants and consumables. They are an essential part of your gearing process and should be used in any type of content. As a rule, you can buy them at the Auction House, craft them on your own, or ask your friends about this service.
Adding a few words on the must-have consumables, you always want to use Phial of Elemental Chaos to boost your damage output. Another option is Iced Phial of Corrupting Rage but it comes with a serious drawback. On top of that, you should use Elemental Potion of Ultimate Power to increase your Intellect for a short period of time. If you lack survivability, keep Refreshing Healing Potion in your backpack as well.
If you have enough gold, make sure to buy the following gems:
Skillful Illimited Diamond – Provides you with extra

Intellect

and

Mastery,

the stats you need more than others;
Sensei's Neltharite – Use it to fill the rest of your empty slots, as it grants you additional

Mastery

and

Critical Strike

stats.
Keeping the effects from Hoard of Draconic Delicacies or Grand Banquet of the Kalu'ak active grants you extra Intellect for an hour. As for other food, you can use Thousandbone Tongueslicer to boost your Mastery and Critical Strike stats. Finally, do not forget about enhancing your weapon with Buzzing Rune or Howling Rune, depending on the situation.
Frost Mage Rotation Guide
As with most range DPS specializations, your total damage output depends on how well you execute your WoW Frost Mage rotation. In this extract of our guide, we are going to describe the three most popular and efficient rotations you can use when playing this spec. Mastering all of them ensures the fact you deal the highest damage possible in all combat scenarios.
When in battle, remember to keep an eye on your Mana. Even though it is particularly hard to run out of it completely, it is your main resource to cast your spells and you should pay attention to it. After that, you will be unable to continue your rotation and are likely to die. On top of that, you should not forget about your defensive cooldowns, which can save your life. Luckily, you have plenty of them to use in various combat situations.
Frost Mage Opener Rotation
Frost Mage Single-Target Rotation
Frost Mage Multi-Target Rotation
Frost Mage Leveling Guide
As we mentioned earlier, reaching the maximum level is the most essential part of your gameplay. This allows you to participate in various end-game activities like Mythic+ and Raiding. Despite trying to make the whole leveling process quicker, it still takes a lot of time to reach level 70. That is why we are going to provide a few useful tips, which will let you level up faster. To begin with, it is crucial to choose the right talent setup and we are going to help you with that.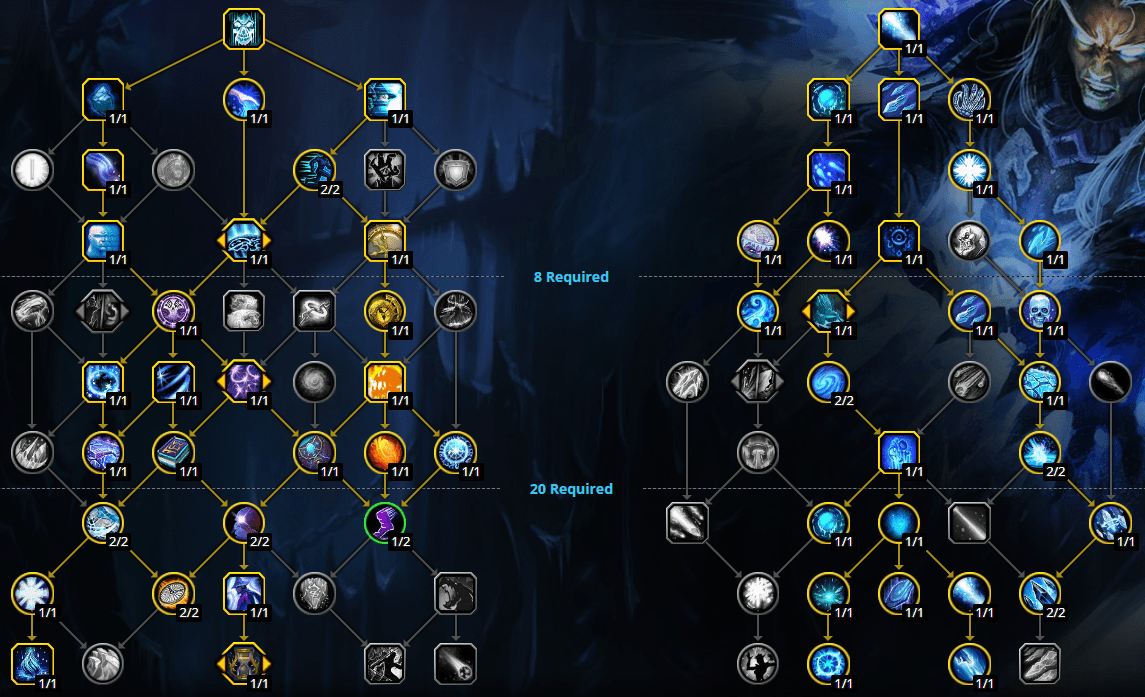 Copy the following string to export this talent build into your game:
BAEAAAAAAAAAAAAAAAAAAAAAAIJSgWicgIJFISTIiISSAAAkkkEhEJJJSKJJJCAAAAAAAAAgA
Moving forward, we would like to add a few words concerning consumables and explain how much they influence your gameplay. Some of them boost your damage output while others let you survive even in the toughest fights. So, let us enlist the strongest options:
Getting access to end-game activities is not the same thing as achieving victory in them. For this, you need a reliable and skillful group of players who understand their roles and know the game well. If you play solo, you are not likely to achieve high results. However, you can use our World of Warcraft Boosting services and let our pros do the job. They will slay any boss or finish a dungeon run of any difficulty with no problem. All this comes at the best market price and the result is guaranteed.
Best Primordial Stones for Frost Mage
With the Primordial Stones system introduction in the 10.0.7 patch, most players have enjoyed the Onyx Annulet ring and the special effects it provides. In this part of our guide, we are going to share information on what Primordial Stones work best for this specialization and why.


How to Become a Better Frost Mage in Dragonflight
As our guide draws to an end, we would like to share a few Frost Mage 10.2 patch tips, which will help you master this specialization faster and perform better while playing it:
Understand your strengths and weaknesses.

You excel in controlling the battlefield and slowing down your enemies. However, you may struggle against classes that can easily close the gap or purge your crowd control effects;
Master your core abilities. Knowing how to efficiently use your core abilities such as Frostbolt, Ice Lance, and Frost Nova can make a significant difference in your performance;

Utilize your defensive abilities.

You have access to several defensive abilities such as Ice Barrier, Ice Block, and Cold Snap, which can help you survive in difficult situations;

Practice kiting.

This is a crucial skill for this spec, as you will often need to keep your distance from melee opponents while dealing damage. Practice moving while casting your spells to maximize your mobility;

Be mindful of your positioning.

Positioning is critical for this specialization, as you need to be able to cast your spells without interruption. Be aware of your surroundings and try to position yourself in a safe spot where you can cast your spells without interference;

Do not be afraid to experiment.

Even though we have shared the most efficient talent and gear setups, you should always keep experimenting to see how things work for you. It may happen so that you will find a better build that suits exactly your playstyle or general preferences.
Other Articles to Read
Would you like to try yourself at dealing damage in melee range? Then, check out our Outlaw Rogue Guide and learn to destroy your opponents from the shadows. If you enjoy acting as a tank in your group, our Blood Death Knight Guide has all the details you might want to know about this specialization. If you wish to keep mastering the spec you are reading about right now, visit our Frost Mage Mage Tower Guide page.
SkyCoach Boosting & Coaching Services
At SkyCoach, we take pride in our team of dedicated professionals who provide top-notch boosting and coaching services to gamers worldwide. We recognize that participating in raids or completing dungeons can be challenging for many players, which is where we come in. With over 5 years of experience in the gaming industry, we offer a wide range of services tailored to your specific needs and help you achieve your in-game objectives.
Our expertise extends beyond World of Warcraft, and we specialize in many other popular titles such as Destiny 2, FIFA, and more. Our team of professionals is committed to delivering fast and efficient results at affordable prices, and we offer a 5-20% cashback on every order as a token of gratitude to our loyal customers.
We invite you to explore our services and discover how we can help you reach your gaming goals. Our dedication and proficiency assure you that we can assist you in becoming a better player and achieving success in your favorite games.
Final Words
This marks the end of our guide. We hope you have learned a lot about how to play Frost Mage and understand what this specialization has to offer. By using the tips and strategies provided in this article, you can master this spec to the full and become a valuable member of any party when participating even in the toughest PvE or PvP activities.
F.A.Q.
Are Frost Mages good in Dragonflight?
The spec offers excellent control and burst damage, making it a great choice for both PvP and PvE content. Additionally, your ability to freeze targets in place and slow them down makes you invaluable in dealing damage against solo and multiple targets.
Is Frost Mage hard to play in WoW?
It can be challenging to play this spec due to its focus on managing resources effectively and positioning correctly to maximize damage output while also avoiding damage. However, with practice and patience, you can learn to play this specialization and become a true master of frost.
What is the best weapon for a Frost Mage?
You can choose between Staves, One-Handed Swords, Wands, and even Daggers.
What is the best profession for a Frost Mage?
Going for the Herbalism and Alchemy combination works fine for most players. This lets you gain extra gold for selling herbs and craft rare and useful potions, which can be irreplaceable in certain types of content.
Is Frost Mage good in PvE WoW?
This specialization is known for its high single-target damage output and crowd control abilities, making it a valuable asset to any raid group. Despite struggling at dealing burst AoE damage, it also performs well in dungeon runs.
How do I maximize DPS as a Frost Mage?
Learn the rotations we have described in our guide, analyze your gameplay, and strive to wear the best gear.
What is the best rotation for a Frost Mage?
There is no all-purpose rotation you can use in any situation. It is crucial to learn all of them and practice them constantly.