Brave heroes, are you excited to try out Tarisland PvP system in action? Then, look no further than the article you are reading right now. In this game mode, players can engage in thrilling battles across various arenas and battlegrounds fighting other players. The system incorporates a balanced matchmaking algorithm, diverse classes, and a wide range of abilities, ensuring exciting and competitive encounters for players of all skill levels. Additionally, the game offers rewards and rankings based on your performance in the PvP mode, fostering a competitive and engaging gameplay experience.
In our Tarisland PvP guide, you will learn more about the modes you can choose from. They include Battlegrounds, Arenas, and Duels. On top of that, we will share our own Tarisland PvP tier list, describing what classes suit this or that mode better and why. Finally, we will cover a few important tips and tricks you can use to ensure you win each and every PvP fight in the game.
IMPORTANT NOTE: At SkyCoach, you can also Buy Tarisland Boost at the lowest prices and with the fastest delivery. You can make your first purchase even CHEAPER if you find our special PROMO CODE (highlighted in green) hidden in this article and get a 20% DISCOUNT.
Check out some of our most popular
Tarisland Boosting

services below:
Tarisland Battlegrounds PvP Guide
This mode should be familiar to people who played MMORPGs before. Judging by the name, Battlegrounds are all about massive fights with a large number of people participating from both sides. Speaking of Tarisland PvP Battlegrounds in particular, we have 10vs10 fights with objectives differentiating depending on what map you are playing on.
Do remember, to get access to the Battlegrounds, players must reach level 21 first. As for now, you have two maps in rotation:
Sinister Orefield;

Peak Gulf.
They rotate on a daily basis, and you cannot choose which one you want to play. Despite being a team-based mode, an MVP is chosen at the end of the fight. Depending on your overall performance and KDA, you will be placed in a certain place on the leaderboard. Once the match is finished, you will also be rewarded with Glory Points and Silver Coins.
We cannot be sure if it is going to work the same way in the final version of the game, but here is one thing you should know. You can only participate in PvP battles in the period of 10:00-23:59 server time. This seems be to another "anti-grind" feature the developers love so much.
Further in this guide, you will find out what are the best PvP classes in Tarisland specifically for Arena and Duel modes. However, we cannot share a list like this for the Battlegrounds, as you play in a large team consisting of 10 players when choosing this mode. So, each and every class can perform well enough in the Battlegrounds. It just depends on how well your know your abilities, rotations, and whether you can position yourself correctly.
Tarisland Battlegrounds PvP Map Rotation
As we mentioned earlier, you have two Battleground maps currently available in the rotation. They are Sinister Orefield and Peak Gulf. In this part of the article, we are going to explain each map's objective and its main differences.
Sinister Orefield Map Explained
In Tarisland's Sinister Orefield map, players participate in a dynamic PvP battle where they are divided into two teams: offense and defense. The objective for the offense team is to escort their Bomb Truck to the end goal, while the defense team aims to halt and destroy the Bomb Truck before it reaches its destination. BLOG20
Each match lasts for 10 minutes, consisting of two 5-minute rounds. However, rounds may end sooner if teams complete their objectives swiftly. The Bomb Truck's progress, as well as match and round times, are displayed on the right side of the screen. A round concludes if a team successfully secures its objective or if the 5-minute time limit is reached. Ultimately, the team with the highest point total at the end of the match emerges as the victor.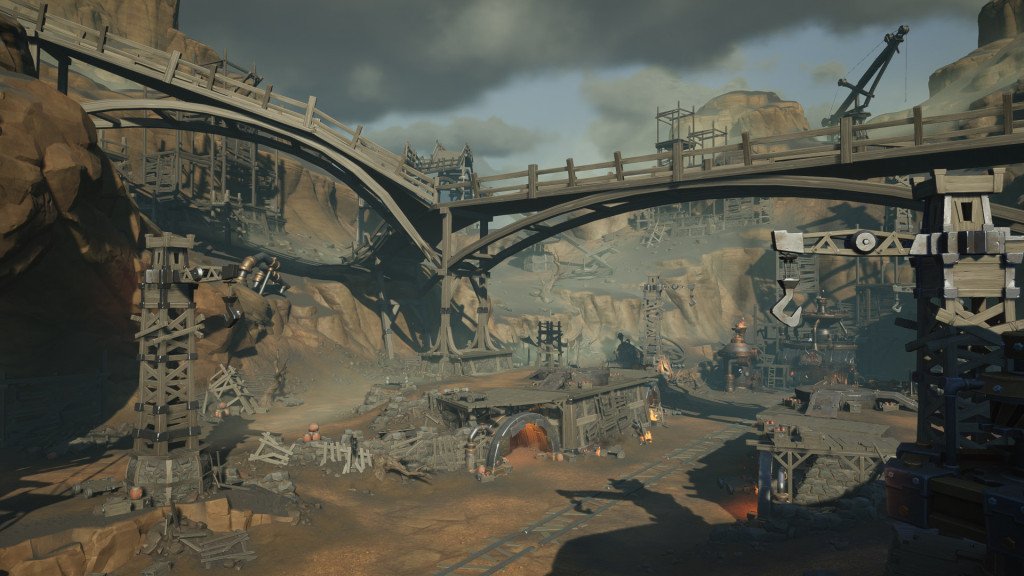 Sinister Orefield Offense Strategy
When playing on the offensive sides, your Tarisland PvP strategy should be built around escorting the Bomb Truck to the end ASAP. However, the other team will do everything possible to stop you. For example, you cannot move the Truck if there is an enemy nearby. So, you must eliminate all foes or at least chase them away before you can start moving the Truck.
Once you make it to the finishing line successfully, you will earn 200 points. To do this, we highly recommend that you deal with enemies first before you get to the Truck. Otherwise, they will constantly interrupt your movement and you will simply waste time in vain.
Sinister Orefield Defense Strategy
On the contrary, when playing on the defensive side, your primary goal is to stop the Bomb Truck at all costs before it reaches the finishing line. When playing on defense, you want to keep your tanks and healers alive for as long as possible. Do keep in mind that your task is to stop the enemies from pushing the Truck, not kill them.
To effectively deal damage to the Truck and chase your foes away, you have special Turrets located on your side. Make sure to use them to destroy the Truck faster and aid your team in fights. Once the Truck is destroyed, you will earn 200 points.
Peak Gulf Map Explained
The next map we have in our rotation is called Peak Gulf, where players engage in intense battles to seize control of three crucial resource points:
The Ruins of Devotion;

The Ruins of Courage;

The Ruins of Wisdom.
Additionally, a fourth strategic point called the Soul Tower becomes accessible periodically at the center of the map. Unlike Sinister Orefield, Peak Gulf does not have distinct rounds, and the match duration is set to 10 minutes.
Each team gains resources by capturing and maintaining control over these strategic points while preventing the opposing team from doing the same. The status of each captured point, as well as the resource points of both teams and the remaining time, are displayed on the right side of the screen. The victory condition is determined by either the first team to accumulate 2000 resource points or the team with the highest point total when the 10-minute time limit expires.
Peak Gulf Strategy
At the beginning of the match in Peak Gulf, the three resource points are initially neutral and available for capture. Players must quickly navigate the map and reach these points, where they need to stand within the designated area for a specific duration to successfully capture them. The progress of capturing each point is displayed through a meter located in the upper middle section of the screen.
When a team successfully captures a resource point, their overall resource points increase by increments of 5. Furthermore, capturing additional points amplifies the rate at which the team's resource points grow. On the other hand, a team that fails to control any resource points will experience stagnation in their resource point count.
Securing and maintaining control over multiple points becomes crucial as it ensures a faster rate of resource growth for your team, ultimately outpacing the enemy team's resource accumulation.
It is crucial to be aware that the opposing team will actively attempt to thwart your efforts of capturing the resource points and, conversely, try to claim them for themselves. If there are enemy players present within a point, the capturing process will be halted until they are either chased away or eliminated.
Capturing resource points controlled by the enemy team requires an extra step. First, the enemy's hold on the point must be neutralized, rendering it available for capture. Afterward, your team can proceed to capture the point for yourselves. This additional step makes capturing enemy-controlled resource points slightly more time-consuming compared to capturing neutral points.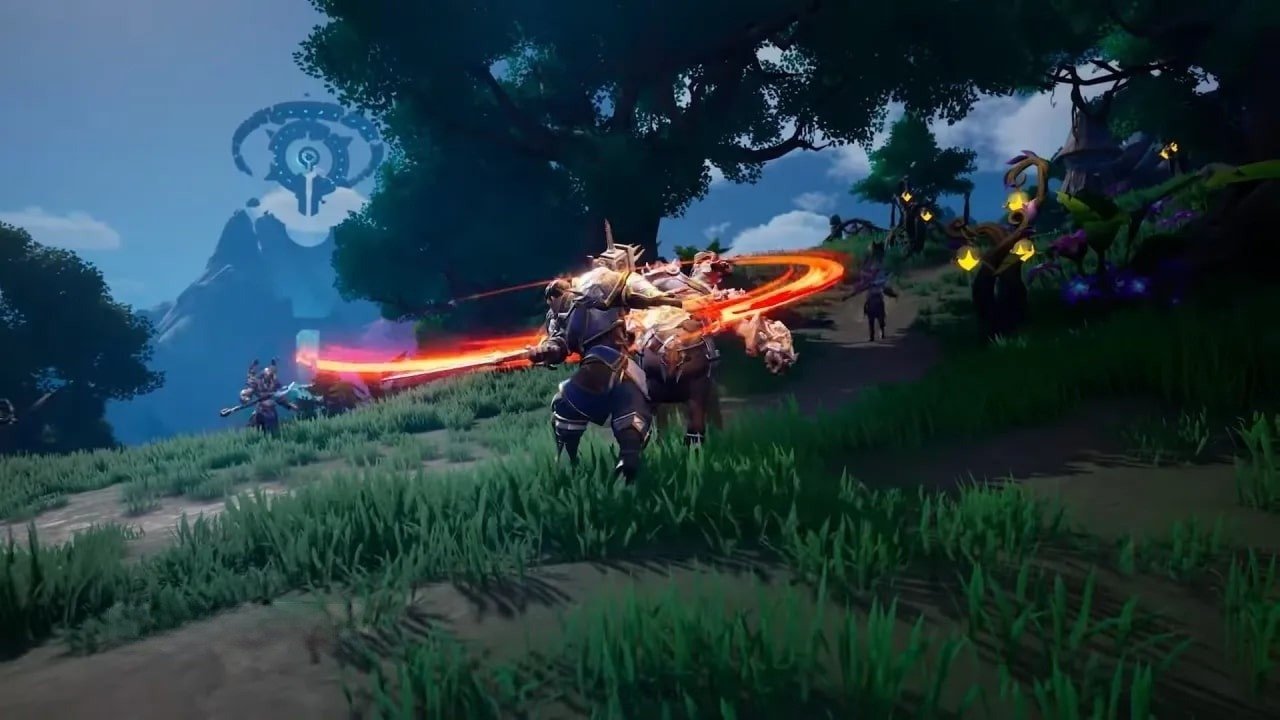 Tarisland PvP Arenas
If you are not a fan of long-lasting and massive fights, you can always queue for an Arena match. The latter represents a 3v3 battle where your main and only goal is to eliminate your opponents. Depending on your role (DPS, Tank, or Healer), you will have to play differently. On top of that, losing at least one player in your group is more likely to lead your team to defeat.
When playing an Arena mode, the key to success lies in a correct class pick and overall strategy. The latter should be a combination of aggressive and defensive playstyle where the positioning also matters a lot.
Speaking of the right class pick, we will share the top Arena classes Tarisland further in this guide.
Best Classes to Play Tarisland Arena PvP
To begin with, Tarisland offers quite a balanced PvP gameplay and there is no particular class that can be called too overpowered. Before you enter an Arena fight, you must first choose a role you want to execute throughout the battle.


DPS Arena PvP Tier List Tarisland:


Warrior

– This class should be your number one pick, as it features decent damage output and can soak quite a lot of incoming damage as well. At the same time, you will have no problems with building up your Fury, as you will be constantly fighting other players;

Ranger

– With the correct positioning, Ranger can become your second-best option to pick when playing Arena. However, you can be destroyed in a blink of an eye if you let enemies too close. So, playing this class is all about how well you position yourself in a fight;

Paladin

– This class's damage might not be as good as Warrior's. Nonetheless, it can live for a long time in a fight while also dealing constant damage and distracting enemies. Consider picking it if you enjoy executing a DPS+Tank role.


Healer Arena PvP Tier List Tarisland:


Priest

– This is your go-to class if you can control your positioning and stay behind your allies. Priests excel at healing allies from a distance yet can die in a second if get lost in a battlefield and let enemies too close;

Bard

– This class is more buff-oriented and revolves around tick healing. Therefore, it cannot really compete with Priest when it comes to healing large amounts of HP.
Overall, we suggest that you try any class you like to test your skills in Arena fights. There is no particular OP pick and your victory comes down to how well you cooperate with your party and position yourself throughout the battle.
Tarisland Duels Explained
If you hate to cooperate with others and are used to rely on yourself only, then you will definitely enjoy the Duel mode. Judging by the name, it represents 1v1 fights where your task is to eliminate your enemy. When playing Duels, everything comes down to how well you know your class, its abilities, and how quickly you respond to your opponent's actions.
Currently, it is particularly hard to define any Tarisland best PvP classes for Duels specifically. However, we have a few suggestions we would like to share below:
Paladin

– This class should be an optimal pick for participating in duels. The reason for this is that it is not that dependent on Resource generation like Warrior. On top of that, you can soak a decent portion of damage while dealing damage yourself. Finally, Paladins boast a wide range of

CC

abilities to help you keep an enemy immobilized for quite a long time;

Mage

– When we mention this class, we speak of its

Frost

specialization in particular. By utilizing a wide specter of

Freezing

abilities, you can successfully kite enemies around the battlefield while dealing overwhelming damage. The biggest difficulty here is to keep your enemies away and not let them get too close;

Warrior

– Despite being heavily

Fury-dependent,

Warriors are still great for participating in Duels. Just like Paladins, they can deal decent damage while staying alive longer than most other classes (e.g. Ranger or Mage).
Make sure to stay with us, as we will update this article to share the strongest picks for Duels in the future. And do remember that achieving victory when fighting 1v1 depends solely on your reaction and initiativity.
What is the Best PvP Class in Tarisland
As we have already stated, the game offers a pretty balanced PvP experience and we cannot choose a particular class and call it an OP machine. However, many players claim Paladin to be the best PvP class Tarisland in 2023. The reason for this is its ability to deal high damage while staying alive and soaking incoming damage as well. On top of that, this class boasts a wide set of CC abilities, allowing you to control your enemies for a long time.
Tarisland PvP Tips & Tricks
Now that you know more about Tarisland top PvP class, it is time for us to share a few tips and tricks that will help you excel when fighting other players in the game. The table consists of 5 points and includes the following information:
| | |
| --- | --- |
| Communication and Team Coordination | Effective communication with your teammates is paramount. Use voice chat or in-game messaging to share information, coordinate strategies, and call out enemy positions. Working together as a team will significantly increase your chances of success. |
| Map Awareness and Objective Control | Pay close attention to the map layout and strategic objectives. Understanding the positioning of resource points, capture areas, and key battleground locations will give you a tactical advantage. Control and defend important objectives to gain resources and hinder the enemy's progress. |
| Class Synergy and Role Distribution | Choose your character class wisely and consider team composition. Ensure a good balance between offensive, defensive, and support roles within your team. The synergy between classes and effective role distribution will create a formidable force on the battlefield. |
| Utilize Abilities and Cooldown Management | Each character class in Tarisland possesses unique abilities. Learn the strengths and weaknesses of your class and make the most of your abilities in combat. Additionally, manage your ability cooldowns effectively to ensure you have crucial skills available when needed. |
| Adaptability and Strategy Adjustments | Be adaptable and willing to adjust your strategy as the match progresses. Analyze the enemy team's playstyle, identify their weaknesses, and make necessary tactical adjustments. Flexibility and adaptability are key to staying one step ahead of your opponents. |
Conclusion
To sum it up, we have shared and described the current Battleground map rotation. On top of that, we have provided some details on what your objectives are depending on what map you are playing. On top of that, we have given a list of the best PvP classes for both Arena and Duel mods in Tarisland. Finally, we have shared the most essential tips and tricks to excel in any PvP fight. We hope you had a fun time reading this article and learned a lot of new stuff from it. Make sure to stay with us, as we will update this guide when we have more information in the future.
F.A.Q.
Is it hard to learn PvP in Tarisland?
As long as you know your class's abilities, general rotations, and the role you should be executing, you will do just fine in PvP.
What is the point of PvP in Tarisland?
You will be rewarded with Glory Points and Silver Coins for participating in PvP battles. On top of that, it is a good way to test your skills when facing off against other players and cooperating with a team.
What is the most played class in Tarisland PvP?
While there are no exact statistics yet, we definitely see that Paladin and Warrior are often played in PvP.
What class is best in PvP Tarisland?
Many players claim Paladin to be the best class for PvP in Tarisland. The reason for this is its ability to survive long enough while dealing a ton of damage at the same time.
What will be the best PvP class in Tarisland?
It is particularly hard to predict that. However, Paladin and Warrior seem to be the most promising PvP classes in Tarisland.
What is the easiest PvP class Tarisland?
Warrior and Ranger must be the easiest PvP classes in Tarisland, as their rotations are easy to execute and they deal overwhelming damage.
Will Tarisland have PvP?
Despite being a more PvE-oriented type of game, Tarisland features several PvP modes, such as Battlegrounds, Arena, and Duel. At the same time, you do not have the Flagging PvP feature when you can fight other players in the open world.
Is Tarisland PvP or PvE?
Tarisland combines both types of content. However, it still remains more PvE-oriented featuring a range of Raids and Dungeons.