Welcome, fellow BlizzCon 2023 viewers, to the most anticipated event we all have been waiting for. Within these pages, you will find all the highlights from the opening ceremony. We will keep liveblogging this article to keep you updated with the latest news in case you miss something.
BlizzCon 2023 Opening Ceremony Highlights
We have split all the discussed games into separate sections, describing all the important highlights you need to be aware of. Further in this article, you will find BlizzCon 2023 Opening Ceremony Highlights from the newest to oldest.
Make sure to bookmark this page and return here tomorrow during the second day of BlizzCon 2023 where we will find out even more details.
IMPORTANT NOTE: In case you are interested in our Boosting Services, we offer a wide range of products at the lowest market price and with the fastest delivery. From WoW to Diablo 4, and other games you love, we have you covered. You can make your first purchase even CHEAPER if you find a special PROMO CODE (highlighted in green) hidden in this article and get a 20% DISCOUNT.
World of Warcraft
Chris Metzen has taken the stage, discussing the upcoming World of Warcraft expansion.
This upcoming expansion revolves around the theme of Titans, featuring a clash between light and void forces.
The narrative for this expansion seems to represent the culmination of two decades' worth of storytelling.
Additionally, they are introducing a new concept known as

"World of Warcraft: Worldsoul Saga,"

which will encompass multiple expansions at an accelerated pace.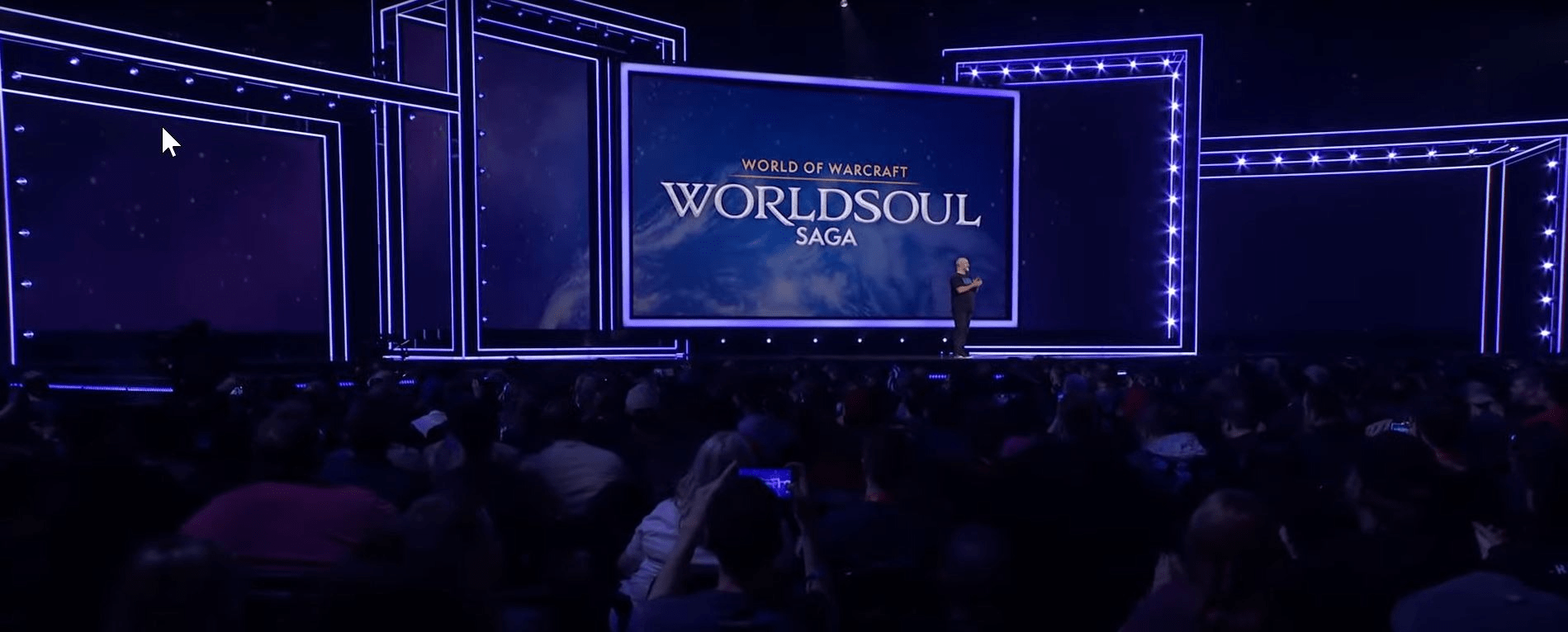 The initial chapter of the series is titled "World of Warcraft: The War Within," where you will encounter the Nerubians and journey to the Heart of Azeroth.
Following that, the second part of the saga is called

"World of Warcraft: Midnight."

In this chapter, you will revisit the old world and the legendary lands of Quel'thalas, which have been invaded by void forces, threatening to plunge Azeroth into darkness. Your mission is to banish this shadowy threat for good.
The final segment of the saga is known as

"World of Warcraft: The Last Titan."

Here, your adventure takes you back to Northrend, specifically to Ulduar, where you will witness the titans' return to Azeroth and unravel a sprawling conspiracy that spans the world's history. This revelation challenges everything you thought you knew about the world and is referred to as Silithus.
In the "War Within" chapter, you will encounter

Xal'atath,

who leads a Nerubian civilization. The new zones to explore include

Azj-Kahet, Isle of Dorn,

and

The Ringing Deeps,

while the exciting new features comprise

"Delves"

and

"Warbands."

An account-wide reputation system is being introduced, allowing you to consider alternate characters as part of your in-game family.
Furthermore, "Earthen Dwarves" are being introduced as an Allied Race in "War Within." The release date for "War Within" is set for Fall 2024, which is the biggest WoW BlizzCon 2023 highlight the community is hyped about. BLOG20
World of Warcraft Classic
Now, Holy Longdale is addressing the audience about World of Warcraft. They are introducing an innovative approach to Hardcore gameplay in the Classic version.
In a significant announcement, "Cataclysm Classic" has been unveiled, with an anticipated release in the first half of 2024.
In addition, "Season of Discovery" has been revealed for Classic, promising game-changing abilities. During this season, Warlocks will have the opportunity to take on the role of tanks, and Mages can transform into healers. The initial cap for this season is set at 25.
Mark your calendars, as "Season of Discovery" is scheduled to kick off on November 30.
Warcraft Rumble
Warcraft Rumble was released just yesterday, and it is already making waves. The game boasts a whopping 70 bosses and a plethora of dungeons for players to explore and conquer.
Excitingly, the developers have plans to introduce fresh content regularly, as well as minis. In Season 1, Sylvanas takes center stage.
Hearthstone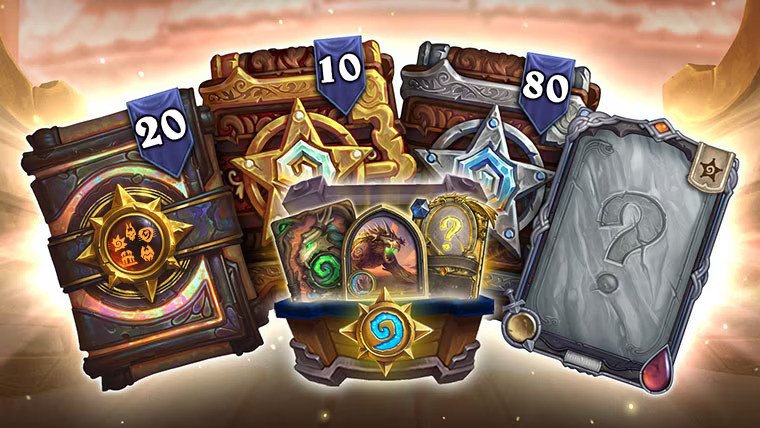 Prepare for the release of the newest Hearthstone expansion,

"Showdown in the Badlands,"

scheduled to launch on November 14.
In addition to the expansion, they are introducing a feature called

"Catch-up card packs"

to Hearthstone, which lets you have all the actual cards you can currently use. The biggest hype here is the fact you get up to 50 cards by opening a single catch-up card pack.
Furthermore, Hearthstone fans can look forward to the announcement of

"Battlegrounds Duos."

This exciting addition features a shared health pool and allows for team-based combat, enabling you to join forces with your friends instead of competing against them.
Diablo 4
Diablo 4 has achieved an incredible milestone, becoming the largest launch in the company's history, with players clocking in over 1.5 billion hours of gameplay.
The game developers are actively discussing and implementing quality-of-life improvements based on valuable feedback from the community.
Exciting news for players as next week, they are introducing 5 Malignant Rings to Season 2, allowing you to relive the enjoyable experiences of the Season of the Malignant.
Additionally, an

Enchanting Preview Window

will be incorporated for the Occultists, enhancing the gameplay experience.
A brand-new Seasonal Event,

"Abbatoir of Zir,"

is on the horizon, offering fresh challenges and adventures.
Mark your calendars for

"Midwinter Blight"

in Diablo 4, set to begin on

December 2,

promising thrilling in-game events.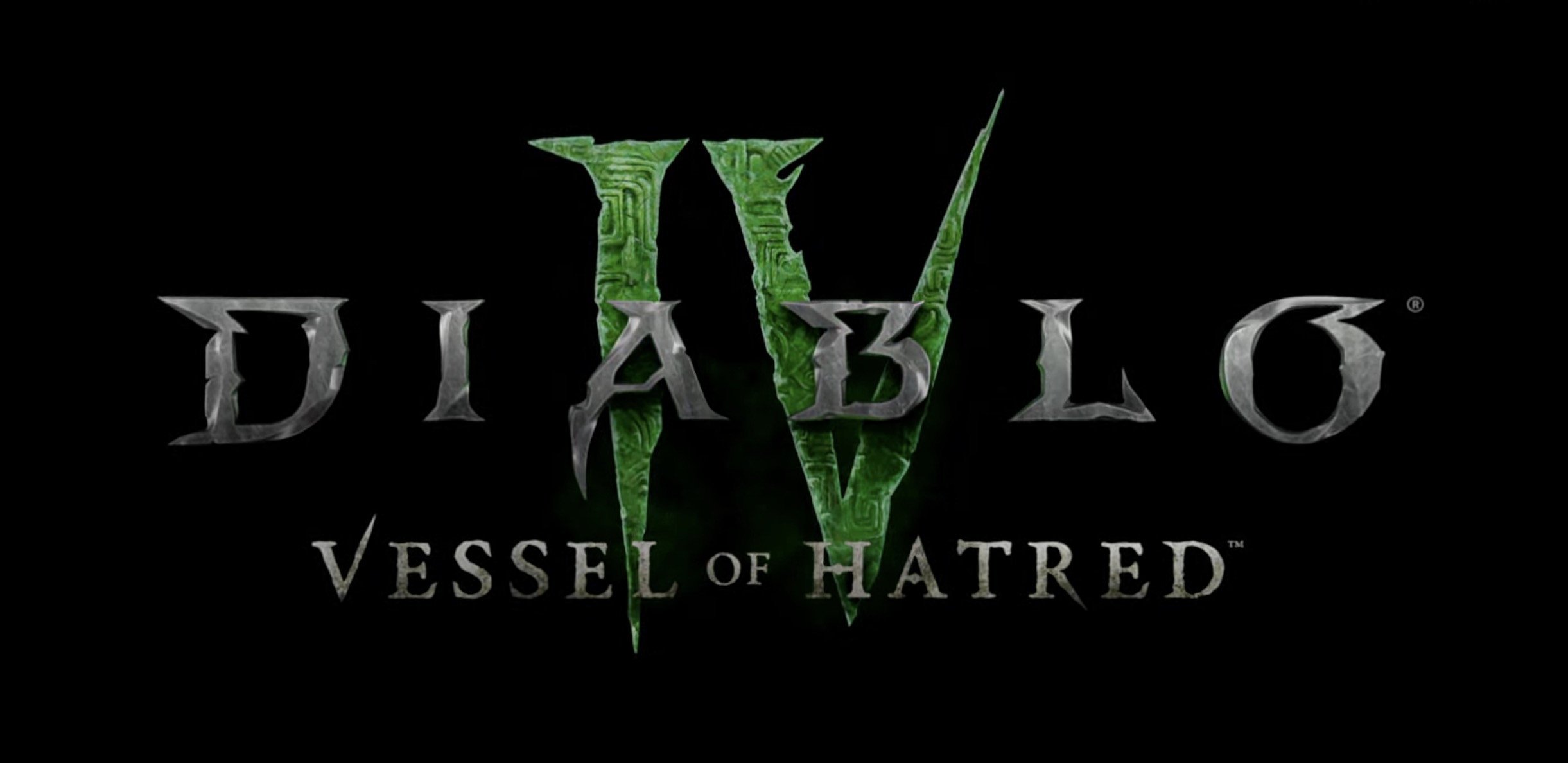 To top it all off, Blizzard has unveiled

"Vessel of Hatred,"

a new expansion for Diablo 4, slated for a late 2024 release. This expansion will delve into the story of Mephisto in a lush jungle setting, offering players an exciting new chapter to explore.
Overwatch 2
Exciting news from the world of Overwatch! The Art Director has unveiled a new hero, Mauga, who will be joining the roster of heroes in the game.
Furthermore, fans can look forward to a new

Clash PvP Mode,

set to be introduced in Overwatch 2 in 2024. This mode promises fresh and thrilling gameplay experiences.
The

Hanamura

map is making a return, now under the name Hanaoka, offering players the opportunity to explore this beloved location once again.
The competitive aspect of Overwatch 2 is undergoing a rework, complete with new rewards that will surely spice up the competitive gaming scene.
And, there is more in store for Overwatch 2 enthusiasts, as two new heroes are on the horizon for 2024. Stay tuned for additional details, which will be revealed in an upcoming announcement tomorrow.
Intro
Mike Ybarra extends a warm welcome to all attendees at BlizzCon, marking a momentous occasion as this is the first in-person BlizzCon to take place after a four-year hiatus.
A notable guest, Phil Spencer takes the stage. This is his first appearance at BlizzCon, and he expresses his enthusiasm for playing Diablo 4 Season 2 with friends.