Welcome to the dark and treacherous world of Diablo 4, where malevolent forces threaten to consume the very essence of creation. In the shadowy depths of this unholy realm, you will encounter a fearsome adversary named Uber Duriel who is also known as Echo of Duriel, a fiendish demon of unparalleled strength and malevolence. To conquer this formidable foe, one must be armed with knowledge, strategy, and unwavering determination.
In our Uber Duriel guide, we will delve deep into the harrowing encounter with this mighty boss, providing you with invaluable insights on how to vanquish this infernal menace and reap the rewards of your victory. From tactics to detailed mechanic explanations, we will equip you with the tools necessary to emerge victorious in this high-stakes battle.
So, ready your weapons, bolster your resolve, and embark on a perilous journey to uncover the secrets of defeating Echo of Duriel D4, for the rewards that await the triumphant are nothing short of legendary. If you wish to get this mighty creature killed guaranteed, our team is here to help you. By choosing SkyCoach, you can Buy Diablo 4 Duriel, King of Maggots Kill Boost, and enjoy your rewards in a blink of an eye. We offer the lowest prices and provide the fastest completion time!
IMPORTANT NOTE: Apart from learning everything about Duriel boss, you can also Buy Diablo 4 Boost from SkyCoach. We offer a wide range of products at the lowest market price and with the fastest delivery. You can make your first purchase even CHEAPER if you find a special PROMO CODE (highlighted in green) hidden in this article and get a 20% DISCOUNT.
Check out our most popular
Diablo 4 Boosting

services offered at the best market price:
Diablo 4 Uber Duriel Location
For those of you who are wondering where is Uber Duriel Diablo 4, this mighty foe awaits within the depths of the Gaping Crevasse, a formidable Level 100 Dungeon. To access this treacherous location, one must venture to the southern region of Kehjistan, conveniently situated near the capital city of Gea Kul.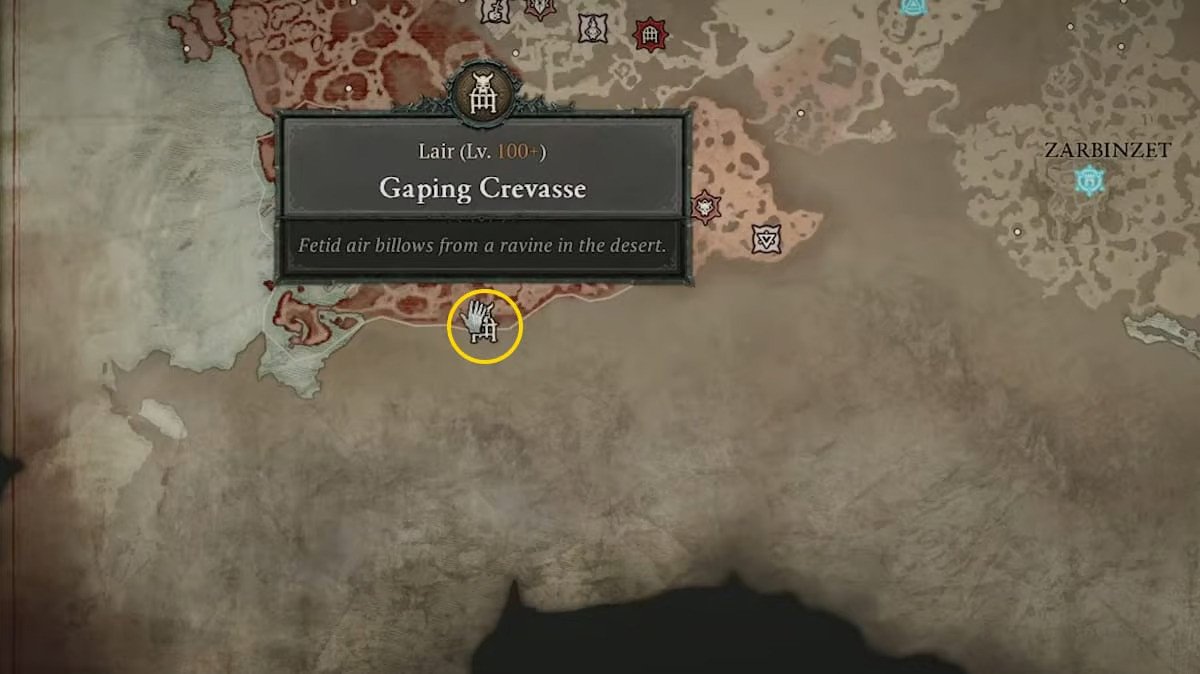 How to Summon Uber Duriel in Diablo 4
Initially, Uber Duriel will remain beyond your reach as you embark on your journey through the game. This formidable boss becomes accessible only when you attain World Tier IV (Torment), a level of challenge that necessitates meeting specific prerequisites and possessing certain essential items.
To summon Uber Duriel in D4, you must get your hands on two critical components:
x2 Mucus-Slick Egg: These can be acquired by conquering

Varshan;

x2 Shard of Agony: These elusive shards are bestowed upon you as spoils of victory from

Grigoire the Galvanic Saint.
Both Varshan and Grigoire act as challenging bosses, and they can be encountered in both World Tier 3 and 4. However, the essential items required for starting Duriel fight can only be obtained in World Tier 4.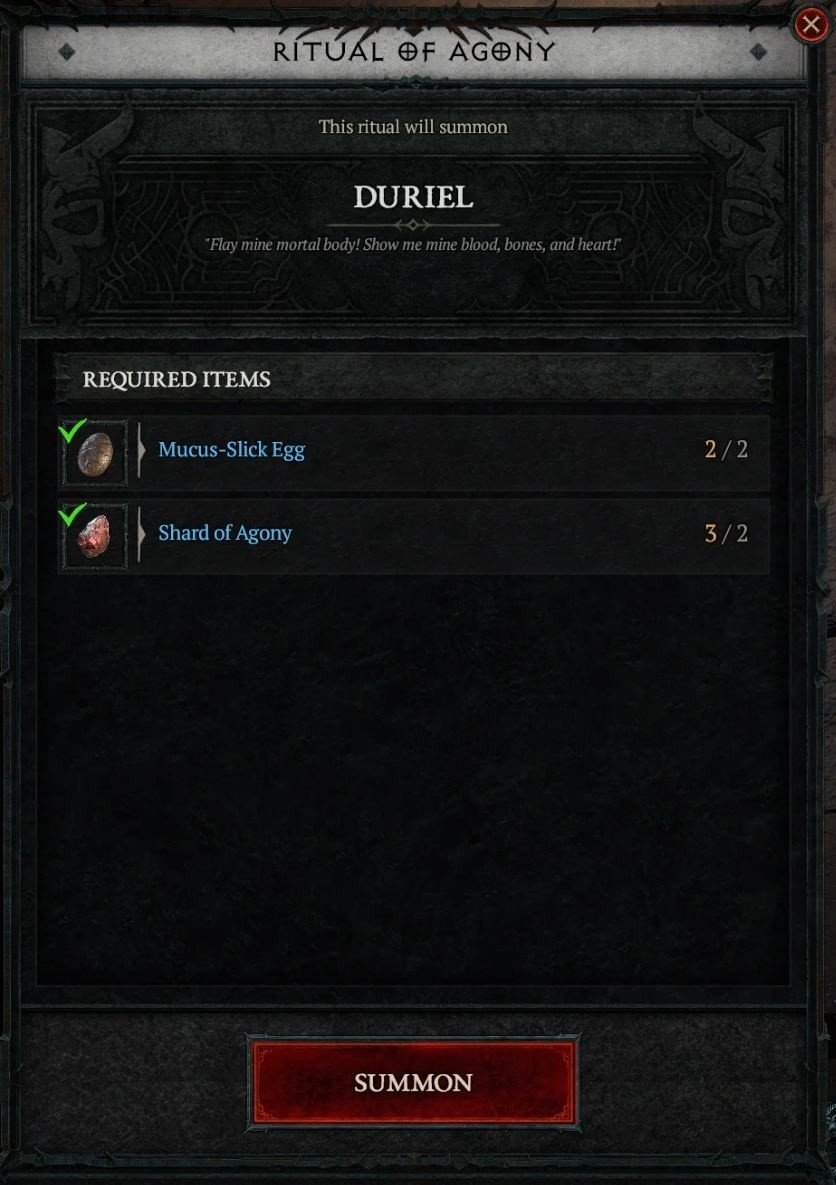 Varshan, a boss with a unique set of prerequisites, demands that you face Grotesque Debtors during the Whispers of the Dead event and gather sufficient Body Parts of Varshan. For every 10 Whispers you collect, you will receive one Body Part, and you will need a total of 10 to summon Varshan. Once these requirements are met, you must venture to Varshan's location near the Tree of Whispers to initiate the encounter. Varshan has a chance of dropping the coveted Mucus-Slick Eggs, a crucial ingredient for summoning Uber Duriel. BLOG20
Grigoire is another formidable adversary. To bring him forth, you must gather a sufficient amount of Living Steel from Tortured Offerings found within Helltide events. Once the required quota is met, you can summon this boss. Grigoire also possesses a chance to drop the vital Shards of Agony, which are integral to the summoning ritual of Uber Duriel.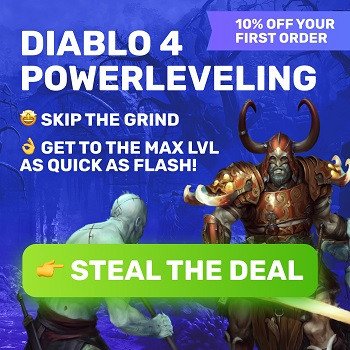 Diablo 4 Uber Duriel Abilities
The battle against Uber Duriel is a demanding encounter, characterized by five distinct core mechanics that demand your careful attention. Navigating this fight requires nimble mobility skills, adept dodging, and substantial resistance to poison, as you must swiftly evade his formidable assaults. The silver lining is that most of his moves are relatively predictable, allowing for anticipation and responsive actions.
Here is a list of Uber Duriel mechanics you need to be aware of before engaging in this fight:
Claw Slash

– The boss employs a series of slashing claw strikes directly in front of him, culminating with a ground stab that generates a poisonous pool. Stepping into this pool inflicts

Poison

damage, so exercising caution is imperative. To minimize risk, consider attacking Uber Duriel from his rear to evade the menacing claw attacks;

Poison Pool

– Throughout the battle, Duriel consistently launches poisonous projectiles. These projectiles not only inflict

Poison

damage on players upon impact but also leave behind sizable poison pools on the ground. Exercise caution and avoid stepping on these pools due to their substantial size;

Charge

– At times, the boss initiates a charging maneuver directly towards a player. This is the precise moment when you must swiftly employ your evade skill to reposition and avoid the charge. Duriel will bend backward just before launching his charge, traversing from one side of the arena to the other. Should you be unfortunate enough to be struck by this charge, it will result in significant damage;

Burrow

– This particular attack only occurs when the battle prolongs itself. The boss undergoes a phase where he disappears and burrows beneath the ground, later resurfacing through a different opening. Upon his reappearance, he is accompanied by a group of maggots that unleash poisonous projectiles. This attack ranks among the most lethal, as Duriel inflicts substantial damage upon emerging. Thus, it is imperative to steer clear of the burrow holes during this perilous phase;

Maggots

– Throughout the battle, Duriel repeatedly summons maggots. While these maggots individually pose minimal threats, it is strongly advisable to eliminate them promptly. Their collective presence can result in significant

Poison

damage, and finding oneself encircled by a large number of them can prove fatal.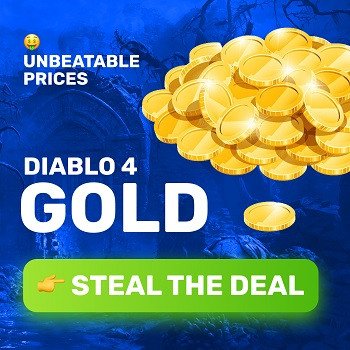 How to Beat Uber Duriel Diablo 4
Engaging in a battle against this endgame boss may prove to be a formidable task, but with adequate preparation, victory can be within your grasp. Here, we offer some valuable tips and strategies for those who wonder how to beat Uber Duriel Diablo 4:
Prioritize Your Defense:

Uber Duriel, a level 100 boss, wields devastating attacks. It is highly recommended to optimize your armor and resistances to withstand his onslaught effectively;

Enhance Poison Resistance:

When thinking of how to kill Echo of Duriel Diablo 4, take special care to elevate your poison resistance to its maximum potential, as it is a primary damage type inflicted by Duriel. Suffering from Poison over time can prove fatal with inadequate poison resistance, and reaching a maximum resistance of approximately

70%

is advised;

Avoid Maggot Encirclement:

Despite their seemingly inconspicuous nature, becoming surrounded by a multitude of maggots, can complicate the battle significantly. Swiftly dispatch them to prevent such predicaments.
Note: At the outset of the fight, Duriel summons these additional enemies, and their elimination is a prerequisite for Uber Duriel's initial appearance;
Stay Away from Holes:

It is crucial to stay clear of the holes in the battlefield, as these serve as both the spawning points for maggots and Duriel's exit locations following his

Burrow

attack. Standing atop a hole when something emerges from it can result in substantial damage, so exercise caution and maintain distance;

Consider Team Cohesion:

While it is true that grouping with other players can intensify the challenge, as Duriel scales with the number of players, it can also facilitate coordinated damage output and collaborative strategies. If you do not know how to defeat Uber Duriel, this might be possible with a well-balanced team possessing diverse roles and skills. You can synchronize your attacks and tactics for a higher chance of success;
Important Note: Only one player within the party needs to have the necessary materials to summon Duriel.
Embrace Second Chances:

Unlike certain other bosses, Uber Duriel remains present in the battle even if you fall during the encounter, provided you do not reset the dungeon. You can simply return to the boss room where you initiated the fight, and Uber Duriel will be awaiting you there. However, resetting the dungeon necessitates the use of materials once more to summon him.
By following the above-presented Uber Duriel tips, you can undoubtedly gain the upper hand when fighting this boss. Do keep in mind that this is the most challenging enemy you are going to face off against throughout the entire Season 2. Therefore, do not be surprised if you cannot defeat him after the very first attempt. Try different builds, strategies, and you will eventually succeed.
Diablo 4 Uber Duriel Rewards
Vanquishing the boss bestows a rich assortment of both Unique and Uber Unique items. The following table provides an in-depth overview of all the Uber Duriel rewards you can expect:
| | | |
| --- | --- | --- |
| Class | Unique Rewards | Uber Unique Rewards |
| Barbarian | Azurewrath, Tuskhelm of Joritz the Mighty | Doombringer, The Grandfather |
| Druid | Tempest Roar, Dolmen Stone | Ahavarion, Spear of Lycander |
| Necromancer | Black River, Blood Moon Breeches | Doombringer, The Grandfather |
| Rogue | Cowl of the Nameless, Scoundrel's Leathers | Doombringer |
| Sorcerer | Flamescar, Blue Rose | Ahavarion, Spear of Lycander |
| All Classes | Godslayer Crown, Flickerstep, Tibault's Will, X'Fal's Corroded Signet, Soulbrand, Banished Lord's Talisman | Melted Heart of Selig, Andariel's Visage, Harlequin Crest, Ring of Starless Skies |
| Mount | Smoldering Brimstone | Smoldering Brimstone |
While you should be already acquainted with the majority of the weapons and armor pieces you can see above, special attention in this list deserves Diablo 4 Duriel mount called Smoldering Brimstone. The latter is an exclusive horse you can only receive after you defeat Echo of Duriel for the first time.
Conclusion
To sum up, mastering the battle against Uber Duriel in Diablo 4 is no small feat, but with the right strategy, preparation, and understanding of his formidable skills, you can claim victory and reap the incredible rewards that await. Remember the importance of defense, poison resistance, and swift responses to his mechanics.
The treasures obtained from your triumph over Uber Duriel, including Unique and Uber Unique items, are a testament to your skill and perseverance in the face of darkness. As you embark on this perilous journey, may this Echo of Duriel guide serve as your trusted companion, guiding you towards victory and the spoils that come with it in the ever-evolving world of Diablo 4.
F.A.Q.
How do you summon Duriel?
To summon Duriel in D4, you need to get your hands on x2 Shards of Agony and x2 Mucus-Slicked Eggs. Both resources are farmed from other bosses.
What level should I be to fight Uber Duriel?
Since Uber Duriel is the final boss of the entire Season 2, we highly recommend that you are level 100 before trying to fight him.
How do you beat Uber Duriel Diablo 4?
The main thing here is to enhance your Poison Resistance to the maximum threshold possible. This is a must-have measure since most of the boss's attacks deal Poison damage.
Is Uber Duriel the hardest boss?
This is the most challenging boss you will encounter when playing the game throughout Season of Blood.
What are Uber Duriel skills Diablo 4?
Claw Slash;
Poison Pool;
Charge;
Burrow;
Maggots.
How do you survive Echo of Duriel?
Make sure you get rid of all the maggots summoned by the boss, maintain the highest Poison Resistance possible, and avoid his Charge ability.
Why is Uber Duriel so difficult?
Being the final boss of Season 2 in Diablo 4, this formidable creature possesses plenty of deadly abilities you need to learn and be able to play around.
What are Uber Duriel rewards Diablo 4?
Defeating Uber Duriel rewards you with a large number of Unique items, as well as Uber Uniques, and the exclusive mount called Smoldering Brimstone.