Fellow heroes, are you excited to try your skills at a new epic fight that awaits you in Season 1? Then, welcome to our comprehensive Diablo 4 Varshan the Consumed guide. In this article, we will delve into strategies and tips on how to defeat this challenging boss, as well as explore the skills you will have to learn and play around when fighting this enemy.
But that is not all since we will also uncover the exciting Varshan the Consumed rewards that await those who emerge victorious. Whether you are a seasoned Diablo veteran or a newcomer to the series, this guide will equip you with the knowledge and tactics necessary to face the highly-anticipated boss of the entire Season 1.
Before we begin, it is important to mention that Varshan is another Uber Boss player have waited for so much. So, if you have managed to deal with Echo of Lilith and are looking for a new challenge, consider you have found one.
If you do not have enough time to learn the boss' mechanics or simply do not know how to beat Varshan the Consumed, we have you covered here. By ordering our Diablo 4 Varshan the Consumed Boost service, you can trust this job to our professional players. They will gladly take care of the boss and help you get the desired loot in no time. We offer fair prices and guarantee the result!
IMPORTANT NOTE: At SkyCoach, you can also Buy Diablo 4 Boost at the lowest prices and with the fastest delivery. You can make your first purchase even CHEAPER if you find our special PROMO CODE (highlighted in green) hidden in this article and get a 20% DISCOUNT.
Check out our most popular
Diablo 4 Boosting services

offered at the best market price:
Varshan the Consumed Location in Diablo 4
As for now, there is no exact information on where you can face off against Varshan. Once our team gets a chance to test out Season 1, we will update this article and share all the details you need to know concerning Varshan the Consumed location.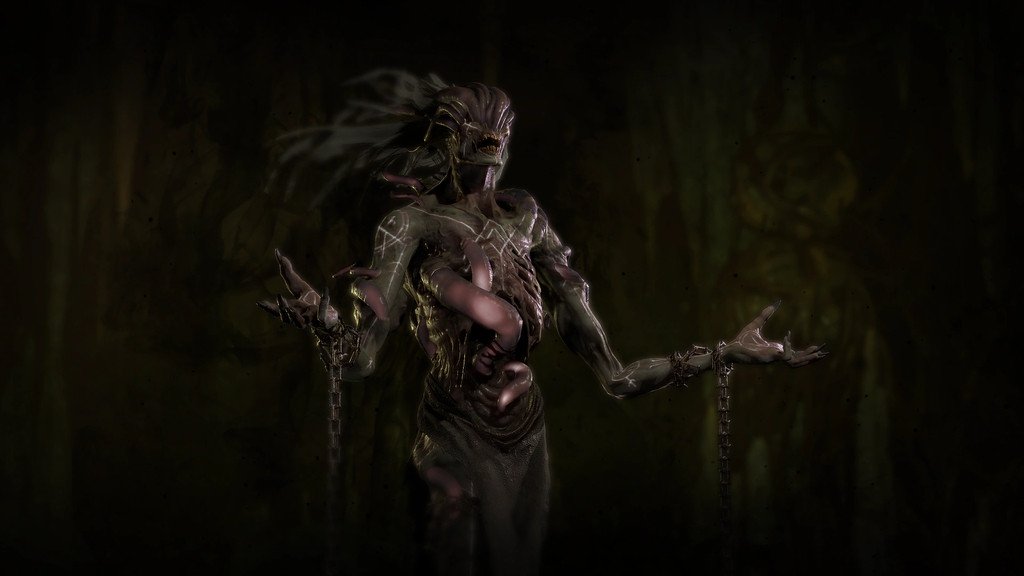 Nonetheless, we have prepared a few speculations on that topic as well. We already know that Malignant Tunnels will play a huge role throughout the entire Season 1. Players will also get a chance to get their hands on Malignant Hearts. The latter can be looted from Malignant Monsters who drop Malignant Outgrowths upon death. They match the categories of Caged Hearths and Infested Sockets. If you have an Invoker, you can use it to summon an enemy that will drop a Caged Heart of the Outgrowth's chosen color guaranteed.
So, considering how important Malignant Tunnels are, we can assume that you will encounter Varshan the Consumed there. However, we do not know whether you will face off against him randomly or in a certain dungeon. Once we learn more, we will update the article to share the latest details with you.
Before we continue, we would like to warn you that you can only participate in Season 1 content if you have finished the main campaign. If you have done this successfully, you can create a seasonal character and try everything the season has to offer. Nonetheless, you might want to use our Diablo 4 Powerleveling service to get to the endgame content quicker. Our professional players will boost your character in a blink of an eye. All that comes at the best market price and with a guaranteed result. BLOG20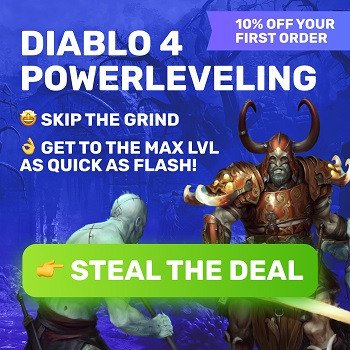 How to Beat Varshan the Consumed in Diablo 4
Moving on to the most important part of our Diablo 4 Season 1 final boss guide, we would like to share a few tips on how to defeat Varshan. As with any other Uber Boss, you need to prepare thoroughly, as the fight will be tough and long. To put it shortly, you need to equip your best gear, upgrade every equipment piece you have on, and ensure you have made it to level 100.
However, these are only general tips on how to beat Varshan the Consumed. We will return to you with a more detailed guide once we fight him on our own.
Varshan the Consumed Moveset
Despite being a completely new boss, we have already seen some of the skills you are going to play around when fighting Varshan. Just like before, you will need to practice hard to avoid the boss's deadliest skills while also catching an opportunity to deal damage.
As for now, we do not know any skills' names in Varshan's moveset, but here is what they look like:
With tendrils erupting from its stomach, the boss summons a surge of corrupted liquid, potentially drenching you in black ichor;
Varshan possesses a lethal

AoE

petal attack, which can be dodged if you stand close enough to him;
The boss can bury its tendrils into the ground, unleashing a three-hit chain attack.
Prepare yourself for a challenging encounter as you navigate these perilous moves during battles with Varshan. Of course, this list is far from over and it will be updated once we learn more. Stay tuned and do not miss out on any details concerning this topic, as it is the key to achieving victory.
If you wish to prepare to face off against Varshan quicker, we have a solution just for you. Farming gold in Diablo 4 can be a boring and time-consuming task. However, you need this currency practically for everything starting from buying stuff to upgrading it, and more. Instead, you can Buy Diablo 4 Gold with our company's help and get it delivered in a blink of an eye. We offer the best market price and guarantee the fastest delivery!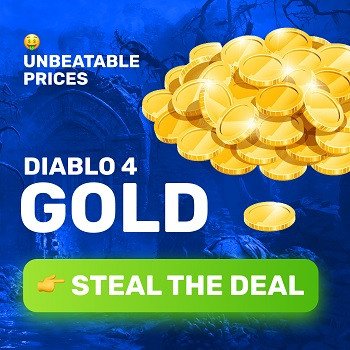 Diablo 4 Varshan the Consumed Rewards
The following paragraph of our Diablo 4 Varshan Season 1 boss guide is devoted to the most interesting part of defeating this challenging foe. We are going to talk about what rewards you can hope to obtain after you have dealt with the main enemy of the entire season.
Even though we do not know the exact list of Varshan rewards yet, we are sure it will drop something from the list you see below:
Sacred

and

Legendary

gear on Nightmare World Difficulty;

Ancestral

gear on

Torment

World Difficulty;

Malignant Hearts;

Other exclusive loot that can only be found from this boss.
Considering how hard it is to obtain Sacred and Ancestral gear, Varshan can be a great opportunity for all players to get one equipment piece of that type. However, we are more than sure that this list is not complete and you will have a chance to get more exclusive loot from defeating Varshan. Stay tuned to find out more about the possible rewards!
Diablo 4 Varshan the Consumed Tips & Tricks
If you still struggle to beat Varshan, we are here to provide you with some essential tips and tricks to defeat this challenging enemy. Before we begin, let us warn you that no boss is easy to defeat. Therefore, we highly recommend that you take your time and learn its skills, moveset, and general behavior patterns.
| | |
| --- | --- |
| Master the Dodge | Varshan possesses devastating attacks, so mastering the dodge maneuver is crucial. Time your dodges carefully to evade its lethal abilities and maintain your survivability. |
| Focus on Burst Damage | This boss is a formidable foe, and quick bursts of high damage can be the key to victory. Utilize your most powerful abilities and skills during moments of vulnerability to maximize your damage output. |
| Watch for Telegraphed Attacks | Varshan often telegraphs its powerful attacks before executing them. Pay close attention to its animations and visual cues, allowing you to anticipate and react accordingly. This awareness will significantly improve your chances of success. |
| Exploit Elemental Weaknesses | Like many bosses in Diablo 4, Varshan may have elemental weaknesses. Experiment with different elemental damage types and observe which ones deal the most damage to exploit its vulnerabilities effectively. |
| Come Prepared with Consumables | Before engaging Varshan, ensure you have an ample supply of health potions and other consumables. These can provide crucial healing and buffs during intense battle, giving you an edge in combat. |
We hope you find this advice useful and using them will help you succeed in the battle. If you struggle to defeat Varshan, it might be a good idea to experiment with your current gear. The best way to get geared up is to clear out dungeons. There, you will encounter a ton of Elites who can drop powerful loot. If you are stuck in a certain dungeon, you can always rely on our Diablo 4 Dungeon Carry service. Our professional players will finish a run of any difficulty for you.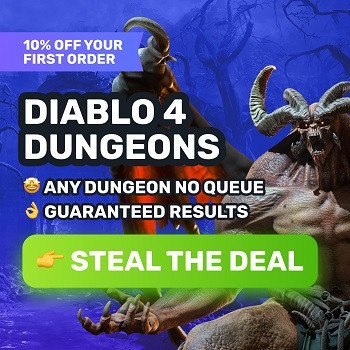 Conclusion
In conclusion, Varshan the Consumed is a formidable adversary in Diablo 4, requiring careful strategy and skill to defeat. By understanding its skills and abilities, such as the tendrils attack and explosive petal assault, you can better anticipate and counter its moves. Remember to prioritize burst damage, exploit elemental weaknesses, and utilize dodging to maximize your chances of success.
The rewards for triumphing over Varshan are enticing, offering valuable loot and progression opportunities. With this comprehensive guide, you are now equipped with the knowledge and tactics to face Varshan the Consumed head-on and emerge victorious in the world of Diablo 4. May your battles be fierce and your rewards plentiful!
F.A.Q.
How to beat Varshan the Consumed in Diablo 4?
Just like with all other Uber bosses, it is important to learn Varshan's skills first of all. By doing so, it will be much easier to counter them and deal damage when the opportunity rises.
What are the rewards for defeating Varshan the Consumed in Diablo 4?
Defeating Varshan the Consumed grants you the following rewards:
Sacred and Legendary gear on Nightmare World Difficulty;
Ancestral gear on Torment World Difficulty;
Malignant Hearts;
Other exclusive loot.
Who is the Season 1 boss in Diablo 4?
Varshan the Consumed acts as the final boss you are going to face off against in Season 1.
What is Varshan the Consumed location in Diablo 4?
You will encounter Varshan when exploring the new Malignant Tunnels.