Welcome to our comprehensive WoW Season of Discovery leveling guide, where we have a chance to try good old Classic in a completely rebuilt way. As you embark on your adventure in Azeroth, navigating the untamed landscapes and battling formidable foes, the path to greatness unfolds through the art of leveling. In this article, we will unravel the secrets to traversing the expansive realms efficiently, ensuring that your ascent to power is swift and exhilarating.
Whether you are a seasoned veteran returning to relive the glory days or a newcomer eager to experience the roots of Azeroth, our WoW SoD leveling guide is crafted to equip you with the knowledge and strategies needed to level up swiftly. From optimizing your questing routes to mastering the intricacies of choosing the best class and consumables for this purpose, we will delve into the essential tips and tricks that will propel you through the levels with finesse.
Prepare to immerse yourself in a world where each level gained is a triumph, and each challenge overcome is a testament to your skill. Join us on this journey as we unlock the secrets of efficient WoW Season of Discovery Classic leveling, enabling you to conquer the challenges that lie ahead and emerge as a true champion of Azeroth. May your blades stay sharp, your spells hit true, and your adventure be nothing short of legendary!
Before delving into the topic, we would like to share the best way to hit the level cap in the game. At SkyCoach, you can Buy WoW Season of Discovery Powerleveling and trust this tedious job to our PROs. They will gladly help you reach the highest level in no time. Also, we offer the cheapest price and guarantee the fastest results.
IMPORTANT NOTE: Apart from learning everything about leveling, you can also Buy WoW Season of Discovery Boost from SkyCoach. We offer a wide range of products at the lowest market price and with the fastest delivery. You can make your first purchase even CHEAPER if you find a special PROMO CODE (highlighted in green) hidden in this article and get a 20% DISCOUNT.
Check out some of our most popular
WoW Season of Discovery Boosting

services below:
Best Classes for Fast Leveling WoW Season of Discovery
The following class tier list will help you level up quickly in WoW Season of Discovery since we have split up all 9 classes based on a combination of factors. They influence its efficiency and speed in solo leveling, and include the following points:
AoE Damage:

Classes with strong AoE abilities have an advantage in leveling efficiency, as they can quickly dispatch groups of enemies. Mages, for example, excel with spells like Blizzard and Arcane Explosion, earning them a top spot in the S-Tier;

Solo Survivability:

The ability of a class to handle solo encounters without frequent deaths or downtime is crucial for fast leveling. Hunters, with their ranged attacks and pet tanking abilities, showcase exceptional solo survivability, placing them in the S-Tier in our Season of Discovery leveling guide as well;

Versatility:

Classes that offer a mix of roles or have versatile abilities can adapt to various leveling scenarios. Druids, for instance, can switch between melee, ranged, and healing roles, providing adaptability in different situations;

Crowd Control:

Having effective crowd control abilities can manage multiple enemies more efficiently. Warlocks, with their array of crowd control spells and demon companions, secure a position in the A-Tier.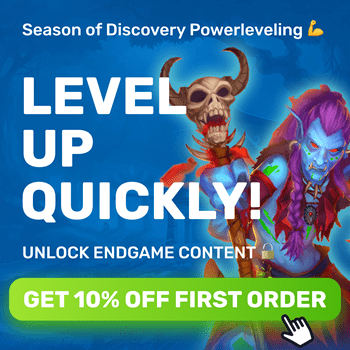 To ensure your leveling in WoW SoD Classic is smooth, we have created a complete class tier list for this purpose. In the table below, you can find the best classes for fast leveling in WoW Season of Discovery:
Tier

Class

S

Mage

,

Hunter

A

Warlock

B

Rogue

,

Druid

,

Shaman

C
Priest,

Paladin

D

Warrior
Mage: This class claims their spot in the S-Tier due to their unparalleled efficiency in leveling. With potent AoE spells like Blizzard and Arcane Explosion, Mages can dispatch groups of enemies swiftly, minimizing downtime between kills. Additionally, their ability to conjure food and water reduces the need for frequent stops, ensuring a seamless leveling experience.
Hunter: Hunters excel in solo play, earning them a well-deserved place in the S-Tier. The combination of a loyal pet, ranged attacks, and effective crowd control abilities allows Hunters to tackle enemies from a safe distance. Their ability to kite and minimize damage taken makes them efficient levelers, with minimal downtime between engagements.
Warlock: This class secures a spot in the A-Tier for their versatility and strong solo capabilities. The ability to summon a powerful demon companion provides valuable support in battles, while a combination of damage-over-time spells and Life Tap keeps the Warlock's momentum steady. Healthstones and a variety of crowd control abilities further enhance their survivability during the leveling journey.
Rogue: Rogues earn their place in the B-Tier due to their high single-target damage and stealth capabilities. While they may lack the AoE efficiency of some other classes, Rogues can dispatch enemies quickly and sneak past unnecessary confrontations. Their lockpicking and stealth abilities also offer unique advantages in exploration and quest completion.
Druid: Druids exhibit versatility, combining aspects of melee, ranged, and healing capabilities. While their leveling speed may not match the efficiency of some other classes, their ability to switch roles on the fly and self-heal makes them resilient and adaptable. Druids excel in surviving encounters that might prove challenging for other classes.
Shaman: Shamans find themselves in the B-Tier due to their utility and support abilities. With access to healing spells, totems, and a mix of melee and ranged damage, Shamans offer a well-rounded leveling experience. Their versatility shines in both solo play and group situations, making them a solid choice for those who value adaptability.
Priest: Priests, while powerful in a supporting role, find themselves in the C-Tier for solo leveling. Their reliance on mana and lack of efficient AoE damage can result in slower leveling compared to other classes. However, their healing capabilities and crowd control spells make them valuable in group scenarios.
Paladin: Paladins, known for their durability and support, find themselves in the C-Tier for leveling efficiency. While their survivability is commendable, their limited damage output and lack of AoE options can make the leveling process slower. Paladins truly shine in group play, where their abilities can be fully utilized.
Warrior: Warriors, although formidable in endgame content, face significant challenges during solo leveling, earning them a place in the D-Tier. Reliance on melee combat, limited self-healing options, and the need for better gear make Warriors prone to longer fights and increased downtime. While they become powerhouses later in the game, the journey to that point can be demanding for solo Warriors.
While you can choose the best class for leveling, you cannot say the same when it comes to completing raids. However, SkyCoach is here to make your life easier since you can Buy WoW Season of Discovery Raid Boost on our platform and enjoy the desired loot shortly after. We offer the cheapest prices and guarantee the fastest completion time. The featured leveling raid named Blackfathom Deeps is already available! BLOG20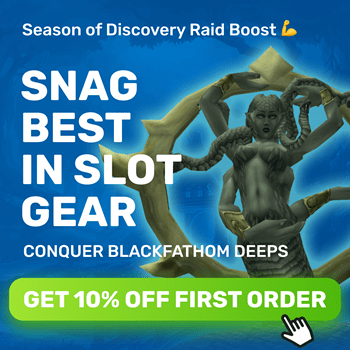 Best Ways to Level in WoW Season of Discovery
Continuing our guide, we would like to provide you with a list of best ways to level in WoW Season of Discovery you want to use no matter how long you have been playing this game. They will let you reach the level cap in no time whether we are talking about level 25 (which is the maximum one during Phase 1 of this expansion) or higher thresholds.
Here are the best leveling methods WoW Season of Discovery you can use today:
Questing;

Grinding Mobs;

Running Dungeons.
You might say that these are quite standard leveling ways, but they suit perfectly this expansion since SoD is basically the same WoW Classic but with serious class changes. Further in our WoW Season of Discovery leveling guide 1-25, we will explain each of them in more detail.
Questing
Just like in all other expansions, Questing is your direct way to level up fast WoW Season of Discovery Classic since it lets you earn XP from the very beginning. Compared to Mob Grinding or other methods, Questing looks more attractive since it revolves around completing exciting tasks consisting of multiple steps, not just killing mobs.
If you decide to prioritize this method, keep in mind the following:
Follow Zone Quests:

WoW Classic is designed with a quest-driven leveling experience. Each zone has a specific level range, and completing quests in these zones provides substantial experience points. Focus on completing quests efficiently by following a logical path within a zone;

Minimize Downtime:

Plan your quests in a way that minimizes travel time and downtime between completing objectives. Prioritize quests that are close to each other geographically and share similar objectives;

Utilize Addons:

Using Addons like Questie can help you identify available quests, their locations, and objectives, making it easier to plan your route. Additionally, questing guides specific to your faction can provide optimized paths for efficient leveling.
The final and biggest advantage of this leveling way is the fact you do not need to develop your own route. The devs have already thought through everything for you and you just need to follow the pre-created steps.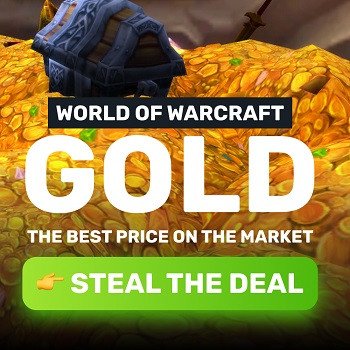 Grinding Mobs
Moving on with our best WoW Season of Discovery leveling guide, we have another method revolving around Grinding Mobs. While it might not be that exciting compared to the previous one, a lot of higher-level players prefer it over anything else. Why? Except for gaining XP, you also have a chance to find precious loot, especially when rare and difficult mobs.
Here is what you need to keep in mind when choosing Mob Grinding as your main leveling method:
Know the Best Grinding Spots:

There are specific areas in each zone with a high density of mobs that are relatively easy to kill. Grinding in these spots can provide consistent experience points. Look for areas with monsters that are close together and have a fast respawn rate;

Optimize Killing Efficiency:

Choose a class and spec that excels in grinding. AoE classes like Mages and Warlocks can efficiently handle groups of enemies, while classes with strong sustained single-target damage, like Hunters or Rogues, can excel in more extended fights;

Combine Grinding with Quests:

Integrate grinding sessions with questing to maximize efficiency. Killing mobs for quests while simultaneously grinding in high-density areas can result in a steady flow of experience points.
Further in our article, we will share the exact zones you need to progress through for maximum XP gain. They will vary significantly, depending on what faction and race you choose to play. So, stay tuned and keep reading the guide to learn more!
Running Dungeons
Finally, we have Dungeons, which serve as a top-notch leveling method for those who prefer to play in group. On top of that, Running Dungeons can be quite profitable since you will keep finding precious loot after completing each run. At the same time, you might fail to finish a particular dungeon just because of your party members who do not know what they are supposed to do.
Never forget about these points when opting for Running Dungeons as your leveling way:
Strategic Dungeon Runs:

Dungeons offer significant experience points and valuable loot. Plan dungeon runs strategically, ensuring that you complete quests related to the dungeon and gain experience while inside. Communicate with your group to make the run as smooth and efficient as possible;

Utilize Group Synergy:

Joining a party or forming a group with players who complement each other's classes and roles can enhance your leveling speed. Group dynamics, when coordinated effectively, can lead to faster quest completion and safer exploration;

Efficient Use of Time:

Be mindful of the time spent inside a dungeon, as excessive delays can impact your overall leveling speed. While thorough exploration and completion are important, efficient time management is key to maximizing experience gains.
Generally, we would recommend this way for those people who cooperate with their friends and prefer to play together. While you can try this method when playing with randoms, we cannot guarantee the desired results. However, at SkyCoach, you can Buy WoW Season of Discovery Dungeons Boost and trust this job to our PROs. In this case, we will take care of the most difficult dungeons for you. Shortly after you create an order, you will enjoy your rewards already. We offer the cheapest prices and fast completion time!
Alliance Leveling Guide 1-25
This section of the article is devoted to WoW Season of Discovery Alliance leveling guide, describing what zones you need to prioritize to reach the level cap ASAP. We have split up the following information, depending on what race you choose to be:
Now that you know where to level WoW Season of Discovery up to level 20, it is time to talk about your next steps. Once you reach level 20, your race choice no longer matters since you can explore and level up in any zone you like. However, when playing for the Alliance faction, we highly recommend you opt for the following zones from level 20 to 25:
Redridge Mountains;

Ashenvale;

Stonetalone Mountains.
By sticking to these WoW Season of Discovery leveling zones, you will reach the level cap of 25 when playing for Alliance in a blink of an eye. However, the devs will increase the level threshold with future patches. So, do not forget to check out our article again when this happens, as we will update it for you shortly after the patch releases.
Horde Leveling Guide 1-25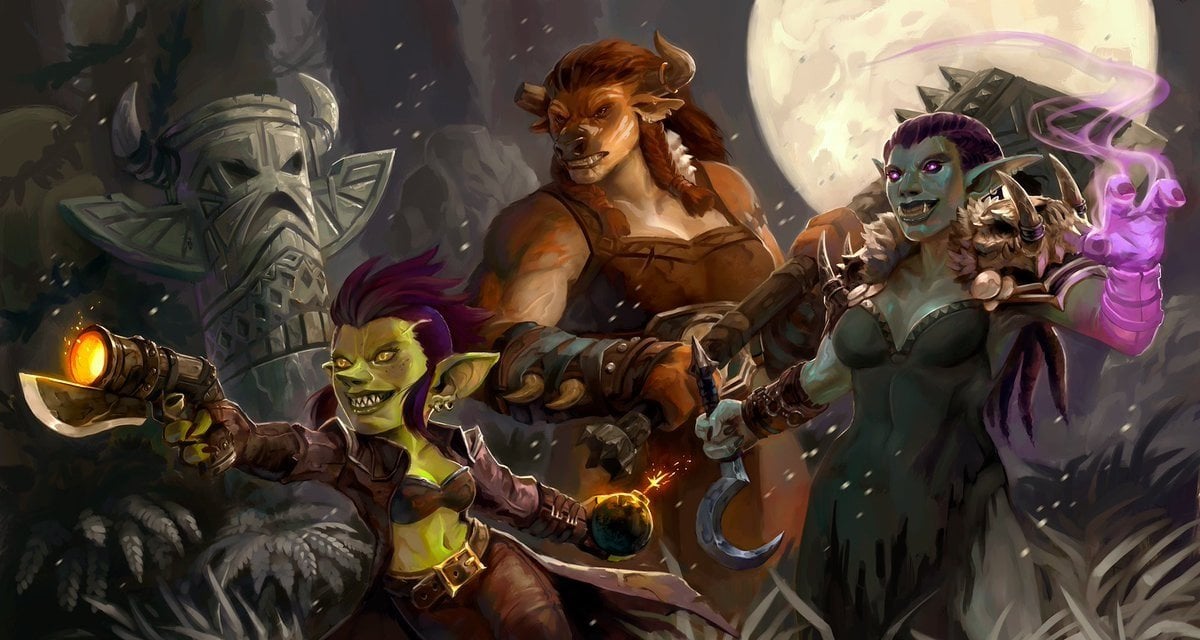 Moving on, we have WoW Season of Discovery Horde leveling guide to share with you. Similarly to the previous part, we have split up your initial leveling stages into several different zones to make it more comfortable for you:
Upon reaching level 20, we highly recommend that you move to the following WoW Season of Discovery level zones to reach the current level cap of 25:
Stonetalon Mountains;

The Barrens.
Speaking of The Barrens, it is actually a unique place since you can stay and grind this zone all the way up to level 30 starting from level 10. The choice is up to you, but do not miss out on Stonetalone Mountains too.
Best Consumables for Leveling WoW Season of Discovery
We have said enough about the leveling system in SoD, provided you with the tier list of classes for quick leveling, and so on. Now, it is high time to add a few words on the best consumables for leveling in WoW Season of Discovery:
Of course, we could have continued this list forever, but these are the most crucial and widespread alternatives you need to use during your WoW SoD Classic leveling journey.
WoW Season of Discovery Leveling Tips & Tricks
As our guide draws to and end, we have prepared the top 5 essential WoW Season of Discovery leveling tips and tricks to share in this section:
Efficient Questing

Focus on completing quests that are close to your level. This ensures that you are not wasting time on quests that are too easy or too difficult.

Pick up and complete multiple quests in the same area to maximize your efficiency. This reduces travel time and allows you to complete multiple objectives simultaneously.

Group Up for Elite Quests

Some quests involve killing elite monsters that can be challenging to solo. Consider forming a group with other players to tackle these quests together.

Grouping up not only makes elite quests more manageable but also allows you to share experience points, making leveling faster.

Use Addons

Addons can significantly enhance your leveling experience. QuestHelper, for example, helps you track and complete quests more efficiently by providing directions and highlighting quest objectives on your map.

Other useful addons include ones that improve your interface, provide additional information about mobs and items, or help manage your inventory.

Optimize Your Talents

Plan your talent build in advance and focus on talents that enhance your leveling speed. Some classes have specific talents that improve their efficiency in combat or reduce downtime.

Be sure to train new abilities as you level up, and consider respeccing if you find that a different talent build suits your leveling style better.

Benefit from Rested XP

When you log out in an inn or a city, your character accumulates rested experience. Rested experience allows you to gain double experience points for a certain amount of time when you are actively playing again.

Take advantage of rested experience by logging out in safe areas, such as inns, when you are not playing for an extended period. This bonus can significantly speed up your leveling progress.
While the freshly released Season of Discovery brings an upgraded look at Classic WoW, it still remains challenging and aims to test your skills in all in-game aspects. Starting from leveling to farming gold and finding the best gear, be ready for everything and more!
Conclusion
To sum up, mastering the art of leveling in WoW Season of Discovery Classic is a journey as epic as the world of Azeroth itself. Through strategic questing, efficient grinding, and thoughtful use of consumables, you can navigate vast landscapes and overcome challenges with finesse. The tips and tricks shared in this guide are designed to empower you on your path to swift progression, ensuring that your adventure through WoW SoD is not only memorable but also marked by the thrill of rapid advancement.
As you embark on this nostalgic expedition, remember to savor the moments, relish the challenges, and appreciate the camaraderie that comes with the shared experience of leveling in the classic world of Warcraft. May your travels be filled with triumphs, your quests unfold seamlessly, and your character rise to legendary heights. Now, with the knowledge bestowed upon you, go forth and conquer Azeroth!
F.A.Q.
What is the fastest way to level in WoW Season of Discovery?
Questing;
Grinding Mobs;
Running Dungeons.
What is the fastest leveling zone in WoW Hardcore?
The choice comes to your faction/race and may vary significantly. Additionally, it depends on what level range you are currently at. For example, The Barrens is perfect for leveling up from 10 to 30 while other zones are better for different level ranges.
How do you level up fast in WoW SoD?
Combining Questing and Grinding Mobs is always the best choice since you mix the most efficient leveling methods together.
What is max level in WoW Season of Discovery?
During the first leveling phase, which started on November 30, the maximum level you can reach in WoW Season of Discovery is limited to 25. However, the devs will gradually increase this threshold all the way up to 60 as it has been in Classic.
What is the best way to level in WoW Season of Discovery?
When reaching a higher level, we highly recommend that you start running dungeons, especially if playing with friends. This will let you not only gain XP faster but also find valuable loot to make your character stronger.
How long does 1 25 leveling take WoW Season of Discovery?
If you follow our instructions, the entire leveling to 25 will not take more than 5-6 hours.
What are the best classes for leveling in WoW Season of Discovery?
Mages, Hunters, and Warlocks excel at leveling speed, as well as the amount of damage they deal. These classes have everything, starting from survivability to powerful AoE spells to use in combat.