Fellow heroes, here we are with another episode of the Mage Tower guide. This time, we are going to focus on the Arcane Mage Mage Tower Dragonflight gameplay. We will discuss what tips and tricks can help you defeat all three bosses. On top of that, you will learn what gear and talent build to use to complete the encounter with minimum attempts. Make sure to read this article to the end and you will definitely succeed in this challenge.
Arcane Mage Mage Tower Challenge Info
Before the fight starts, you are to make the following steps to find out what encounter awaits you in the Mage Tower when playing as Arcane Mage. For that, you need to talk to War Councilor Victoria. This NPC is located at Deliverance Point, which is around 2 minutes away from Dalaran. To shorten your traveling time, you can use Dalaran Hearthstone to get there quicker. After you are there, jump onto your mount and fly to the required destination.
Once your conversation with her is over, you will be teleported to a special arena. Here, The God-Queen's Fury encounter begins. You will see three enemies standing in front of you. They are Sigryn, Jarl Velbrand, and Runeseer Faljar. At the same time, you will be completely on your own.
The only thing you can rely on is Orb of Valor, which spawns at a random location in the platform. It looks like a yellowish sphere, which you can see in the screenshot below. Make sure to leave it until your HP drops to a critical level. Do not be afraid, it will not despawn until you pick it up.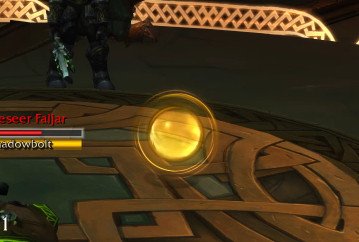 Luckily, the encounter gets a bit easier due to the fact that all bosses have a shared HP bar. It means you can hit any of them and they all will suffer damage. Still, you are to align with a particular Arcane Mage Mage Tower strategy that we will share toward the end of the article.
If you have neither time nor desire to practice and win the reward by yourself, we have the solution for you. By ordering our Timewalking & Mage Tower Boost services, you can be sure our professional players will pass any encounter for you in the shortest time possible. We guarantee the result and offer reasonable prices.
Best Gear for Arcane Mage Mage Tower
Since the Mage Tower is not a completely new in-game activity, it already has a set of rules that all players must follow. Taking your equipment as an example, its ilvl is temporarily lowered to 120. The same goes for your character's level since its level is downscaled to 45. These restrictions appeared long ago before the Dragonflight expansion release. So, the game's developers have decided to leave them untouched.
The main idea of these rules is to make all players participating in the challenge more or less equal. You can no longer rely on your gear, as you usually do in other PvE activities. Instead, you should be a true master of your specialization and know all your spec's mechanics.
Since your equipment will not be that powerful, you are to prioritize the correct stats to achieve victory. In most cases, you focus on Critical Strike and Versatility. However, having a bit of Mastery is also useful. Above all the mentioned stats, Intellect is your number one priority since it grants you a large DPS increase, which is what you need throughout the battle.
If you wish to get a few pieces of advice on what Arcane Mage Mage Tower gear to choose, we are here for you. Down below, you can see a table containing equipment parts you can get by killing the Vault of the Incarnates bosses.
The only exception here is trinkets, as you need to get them from previous expansions. Nonetheless, it should not be your primary goal to achieve since you can complete this challenge with practically any gear you have. The following table is just a recommendation if you do not know what to choose.
If you have Mythic+ equipment pieces instead, they will do just fine as well. Though, getting some of them is a tiring and difficult process. If you wish to speed it up, you can always order our Mythic Carry services. Our professional players will clear out any dungeon for you. We guarantee the result and offer reasonable prices.
To make your character stronger, we have prepared a list of Arcane Mage Mage Tower trinkets that you can find down below. They are a great source of main and secondary stats. Besides, you can get access to unique on-use abilities that will help you in the fight.
Getting these and other most powerful items is impossible without indulging in Raiding content. However, your chances of slaying a particular boss mostly depend on what team you have. If you wish to get the desired loot anyway, you can order our WoW Raid Boost services.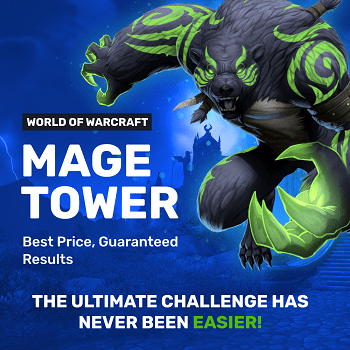 Arcane Mage Mage Tower Best Enchants & Gems
The following section of our Arcane Mage Mage Tower guide is devoted to the enchant and gem choice. These smaller equipment parts should never be neglected, as they grant you extra main and secondary stats. Make sure to craft or buy them before taking your first try in the Mage Tower challenge.
Equipment Slot
Best Alternative
Provided Bonus
Weapon
Sophic Devotion
If procs, you will get a ton of additional

Intellect,

which is great for your

DPS.

Cloak
Homebound Speed
Grants you extra

Speed

to kite a melee-ranged boss easier.
Chest
Waking Stats
Another source of

Intellect

to deal higher damage by default.
Bracers
Devotion of Speed
Just like the cloak's enchant, this one grants you extra

Speed

for effortless kiting.
Legs
Temporal Spellthread
Greatly boosts your

Intellect

stat and increases your

Mana

pool.
Boots
Plainsrunner's Breeze
Another source of

Speed,

which can help you kite enemies easier and dodge their deadliest abilities.
Ring
Devotion of Critical Strike
Slightly increases your

Crit

stat influencing your damage output.
Moving further, we have the Arcane Mage Mage Tower recommended gems to discuss. In most cases, you want to have the following alternatives inserted in your gem slots:
Inscribed Illimited Diamond provides you with additional

Intellect

and

Crit

stats, which is what you need to maximize your

DPS

potential;
Crafty Alexstraszite is your usual choice for the rest of the slots, as it grants you extra

Crit

and

Haste

stats allowing you to hit harder and cast spells quicker.
Buying all the required equipment costs a fortune. To get the necessary amount of gold, you are to farm days and nights. Instead, you can Buy WoW Gold with our company's help and get it delivered in a blink of an eye. No matter what server you play on, we guarantee the result and the best market price.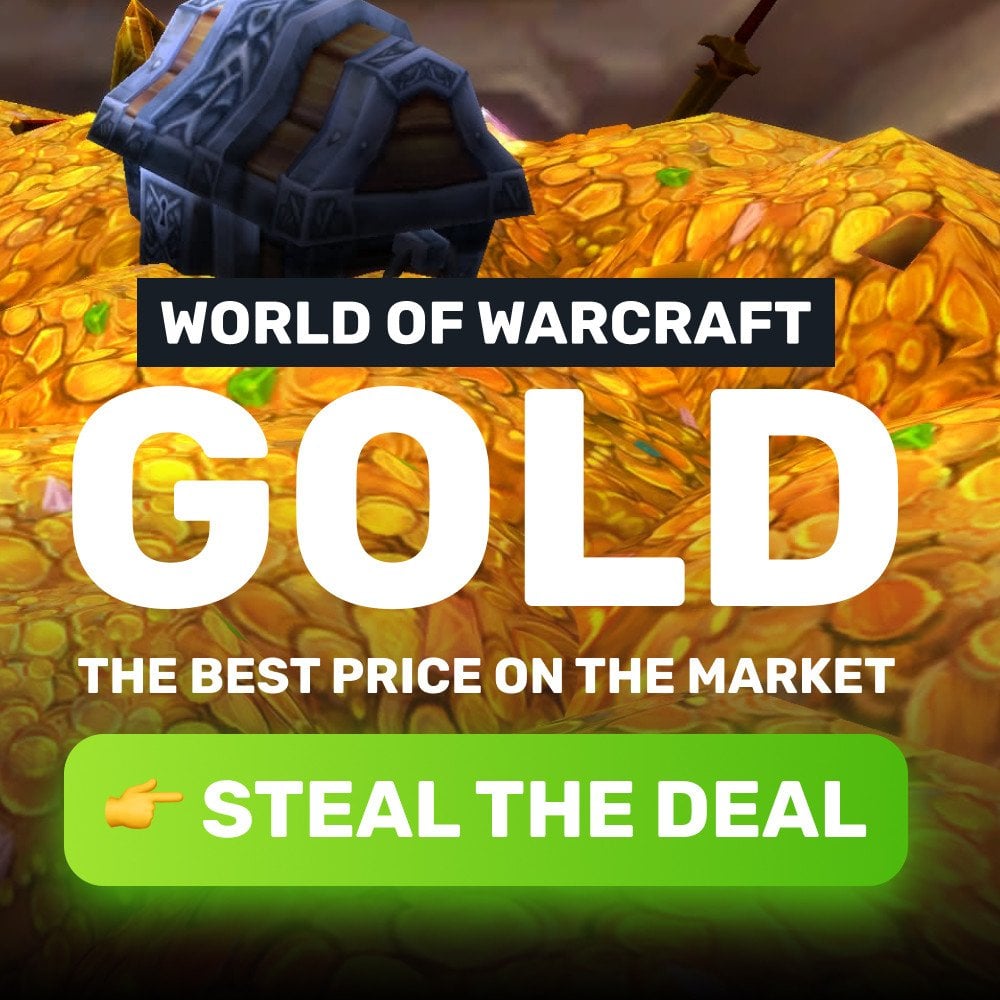 Arcane Mage Mage Tower Best Consumables
We have already discussed what gear parts you can wear to ensure your victory. However, consumables play a crucial role as well. In most cases, you have the following items lying in your backpack waiting for the right time. However, this encounter requires you to use them or you are not likely to outbattle the bosses:
Arcane Mage Mage Tower Best Talent Build
Speaking of a recommended talent setup, each player can decide on it individually. It has become possible all thanks to the updated Dragonflight talent system. However, we would like to share our Arcane Mage Mage Tower 10.1 talent build that works perfectly for this encounter. It focuses on dealing maximum damage to either solo or multiple targets if you decide to hit several enemies at a time.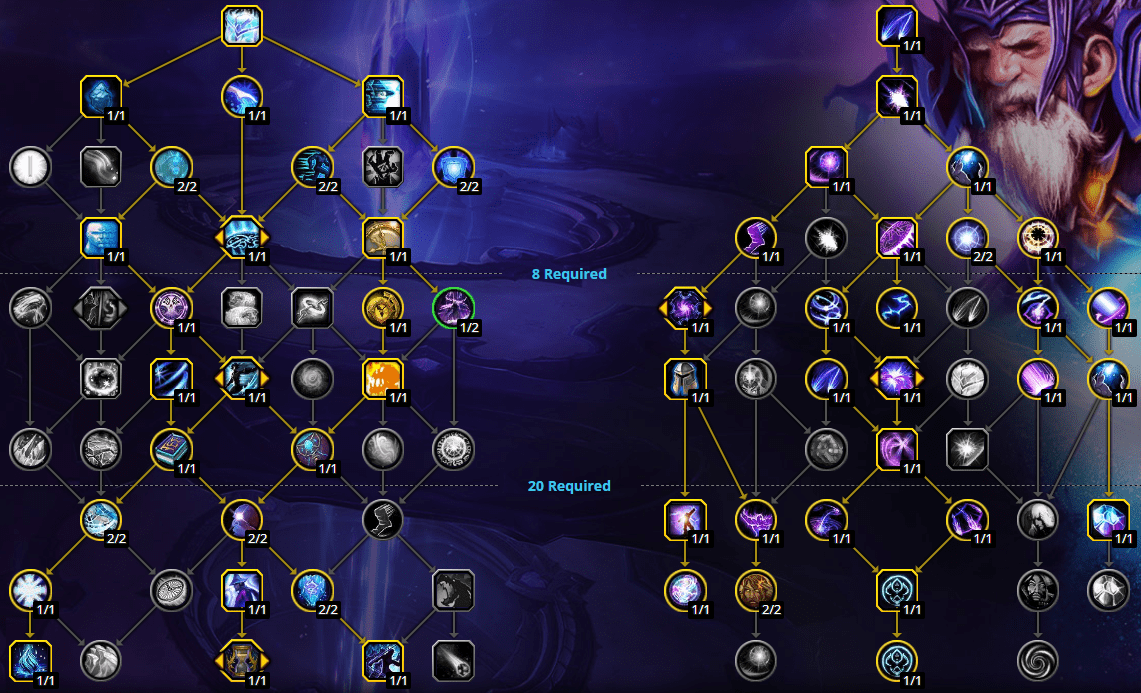 To export this build into your game, copy the following code:
B4DAAAAAAAAAAAAAAAAAAAAAAQCIplIcgk0AJtEiIikIJQaJk0SCAAAAAAAAAAAQkkkESSSCA
Before you get access to all the mentioned talents in the screenshot, you need to reach the level's cap first. If you wish to do this faster, you can order our WoW Powerleveling services where our pro players can help you boost your character in a blink of an eye.
Sigryn Mage Tower Fight Strategy
After reading this paragraph, you will learn the most essential Arcane Mage Mage Tower tips that can help you defeat enemies easier. Keep in mind that you will fight all three bosses simultaneously. However, your primary target always remains Sigryn. Though you should not focus her in particular since you need to deal with her two assistants first.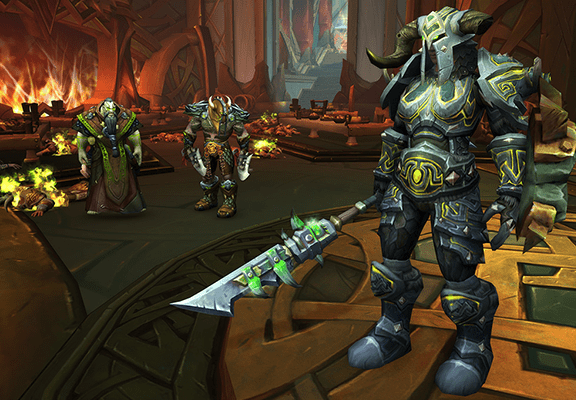 If you do not know how to do the Mage Tower as Arcane Mage and keep dying in vain, it means you keep focusing on the wrong target. Since you need to kill all three bosses eventually, you should understand what priority you should follow. As a rule, you want to start with the easiest enemy here. In this case, it is Jarl Velbrand who is a melee-ranged warrior using two axes.
His range of abilities includes Hurl Axe, Berserker's Rage, and Bladestorm. The first spell is just a damaging ability, which you can easily dodge. When you see him casting the second talent, make sure to kite him for 20 seconds. This buff significantly increases the boss' damage output yet slows him down. During this buff, he will try to use his third ability to pull you closer to him. Use any CC to interrupt its cast and keep running away.
Up next, you have to deal with Runeseer Faljar who acts as a ranged mage. He also has three spells that are Shadowbolt, Runic Detonation, and Ancestral Knowledge. The first one is just a damaging spell that cannot be interrupted. If you see a rune appearing in the arena, make sure you stand on it before it shrinks. Otherwise, you will suffer a great deal of damage and can actually die. Finally, his third ability grants him a large shield that does not let you interrupt the boss' casts while it stays up.
After you are done with the first two bosses, it is time to defeat Sigryn. Her abilities are Throw Spear, Dark Wings, and Blood of the Father. The first spell deals moderate damage and can be ignored most of the time. To dodge her second ability, you are to stand in the gap zone or you can use Ice Block to avoid all damage done by Val'kyr. Her core ability is absolutely insane and can instantly wipe you if CC is not used on time.
Despite being a strong specialization, we do not expect an Arcane Mage Mage Tower nerf to happen in the nearest future. It is one of the strongest yet most difficult specs to master. So, if you are ready to spend a lot of time practicing, you can definitely try it out for this encounter.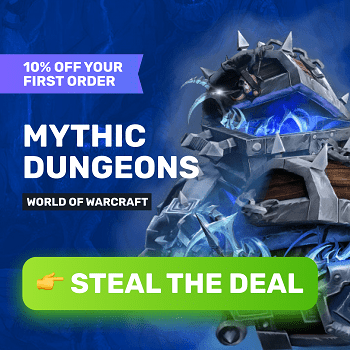 Arcane Mage Mage Tower Rewards
Slaying all three bosses means you have completed the challenge successfully. After you are teleported back to your original location, you will receive a unique Arcane Mage Mage Tower appearance that you can check out in the screenshot below.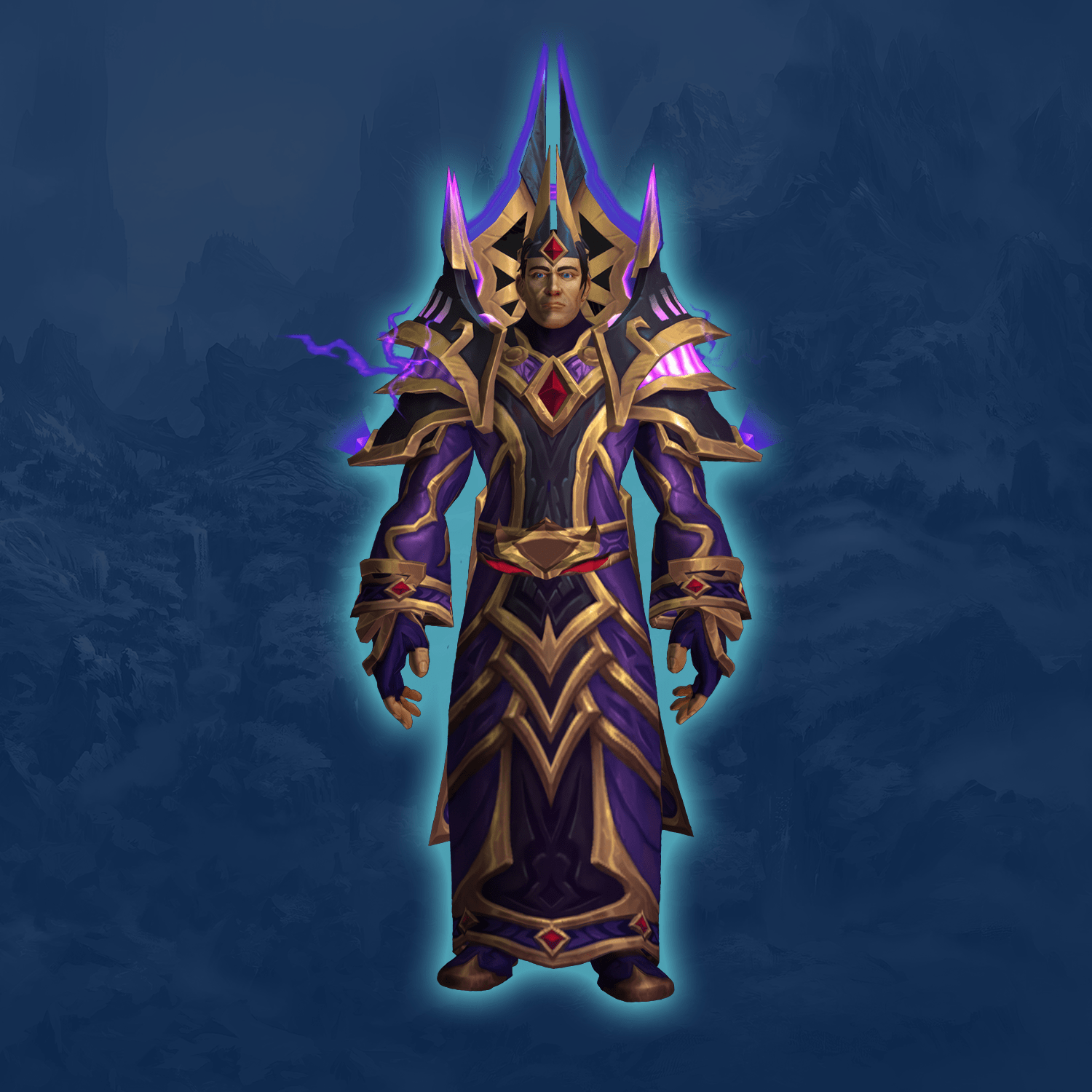 If you are a truly skillful player, you can try to pass all 7 encounters currently available in the game. For that, you will be rewarded with Soaring Spelltome, a unique ground mount. The latter looks like an open book your character stands on to soar over the ground.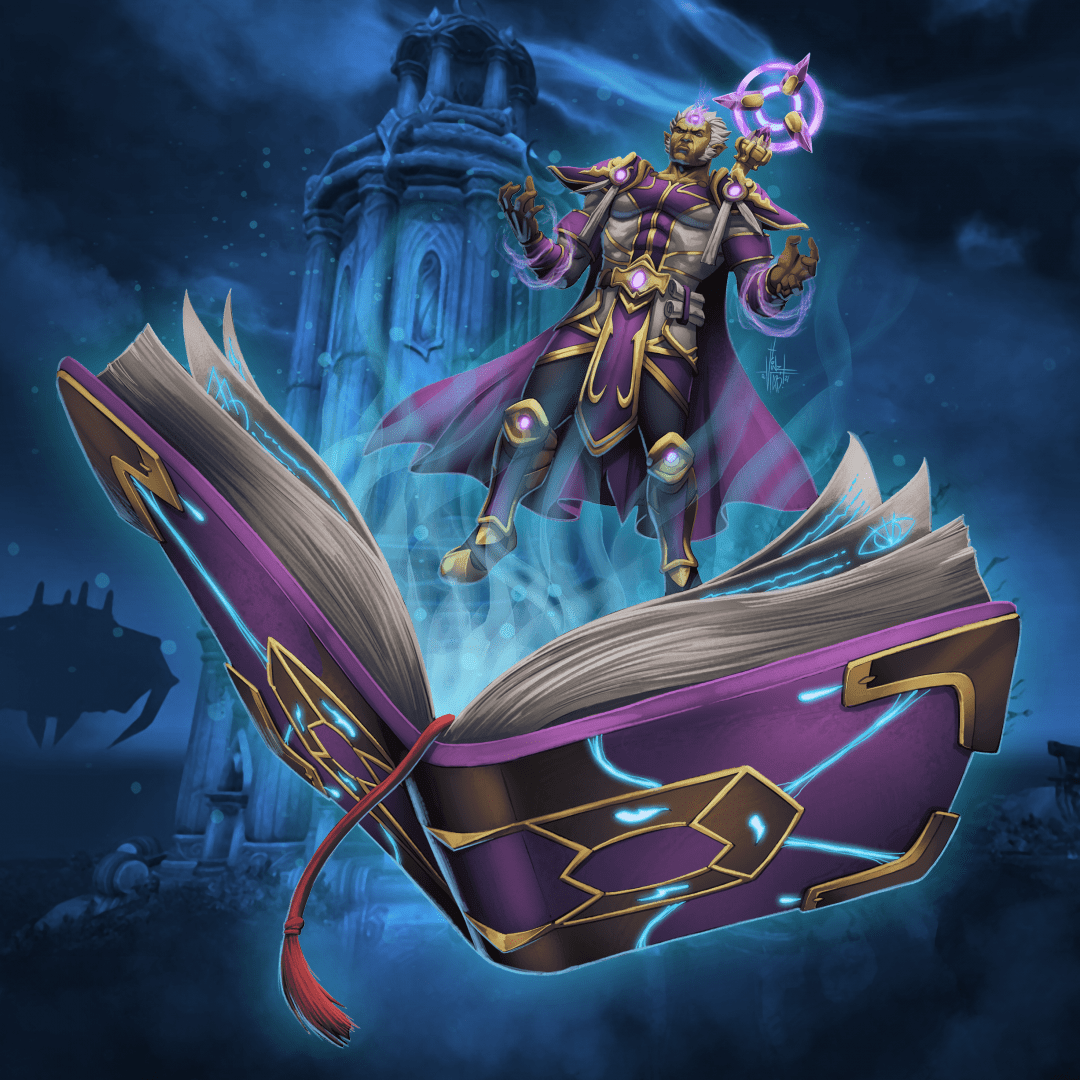 Acquiring all the desired rewards can take a lot of time and effort. To get everything you need faster, you can order our World of Warcraft Boosting services. Our professional players will gladly help you defeat any boss.
SkyCoach Boosting & Coaching Services
The SkyCoach team offers an ultimate range of boosting and coaching services for the most popular online games. While reading the article, you have already got acquainted with a few of our services. However, this list is far from complete. We have been on the market for over 5 years and know exactly what gamers want.
Our professionals do their best to make your WoW experience unforgettable. We are here to help you get rid of unnecessary farming and grinding. Instead, you can enjoy the game itself while we do the routine stuff for you. Make sure to contact our 24/7 customer support service to place your first order. You will also get a 5% cashback on all orders that you can spend in the future.
Final Words
This brings us to the end of this guide. We hope you have had a fun time reading it and learned a lot concerning this specialization's gameplay. Stay tuned, as we will keep updating this guide if any changes occur. Make sure to try out this spec in the game to see how it works for you.
F.A.Q.
What reward do Arcane Mages get from Timewalking Mage Tower?
As a rule, players hunt for a class-specific transmog set that cannot be acquired anywhere but by passing this challenge.
What are the best Arcane Mage talents for Mage Tower?
All of them complement each other and we cannot single out only some of them. Check out a separate paragraph devoted to the optimal talent build.
How do you increase damage as Arcane Mage in Mage Tower?
Your rotation matters above all else. Make sure to practice the order you press your buttons in to maximize your damage output.
Is Arcane Mage good for Mage Tower?
It is a difficult specialization to master yet it deals overwhelming damage if played correctly. If you are sure you can handle it, then give it a try.