Diablo 4 is one of the most highly-anticipated games in the action role-playing genre. This is the fourth installment in the Diablo series, which has been a favorite among gamers for over two decades.
The title promises to deliver an immersive gaming experience with new features, characters, and storylines. In this article, we will give you an overview of the game's content, including its gameplay, story, characters, and more. So, get ready to explore the world of Sanctuary and discover all that Diablo IV has to offer!
Those who purchased the Digital Deluxe or Ultimate Edition of the game will get access to it on June 2, 2023. Other players, will get a chance to try it out on the official release date, which is June 6, 2023. Speaking of the campaign, it will take you around 35 hours to finish it. By this time, you will achieve level 45. By the way, the level's cap is set to 100 in this part of the game.
If you wish to get to end-game content sooner, no Diablo 4 guide is required. Instead, you can order our Diablo 4 Story Mode Boost and let our professional players finish the campaign for you. We guarantee the best market price and the fastest result.
IMPORTANT NOTE: At SkyCoach, you can also Buy Diablo 4 Boost at the lowest prices and with the fastest delivery. You can make your first purchase even CHEAPER if you find our special PROMO CODE (highlighted in green) hidden in this article and get a 20% DISCOUNT.
Check out our most popular
Diablo 4 Boosting services

offered at the best market price:
What to Expect in the World of Diablo 4
To begin with, the world has become larger than ever before. The regions you are going to travel around are 10-20 times bigger than in previous games of the franchise. Besides, the game's developers have decided to make the world completely open. This lets you immerse into the medieval apocalypse atmosphere deeper.
On top of that, you will have more than 140 dungeons to explore. All of them are different and do not resemble each other. Despite playing in the open world, you are not going to encounter other players too often. In fact, you will see them mostly in towns or during world events. This has been done intentionally to preserve the atmosphere we talked about before.
You will travel around five in-game regions, each having its unique environment and weather effects. They are Fractured Peaks, Scosglen, Dry Steppes, Kehjistan, and Hawezar. Apart from the main regions, you will have a chance to visit Hell. Who knows, the developers may add more realms in future expansions.
Diablo 4 Classes
At launch, you will have access to five classes. They are Barbarian, Druid, Sorcerer, Rogue, and Necromancer. Each of them will have a different set of skills you can develop, as you progress in the game. You will always start from Basic Skills making your way up to Ultimate Skills, which are the strongest abilities you can unlock while playing any class. BLOG20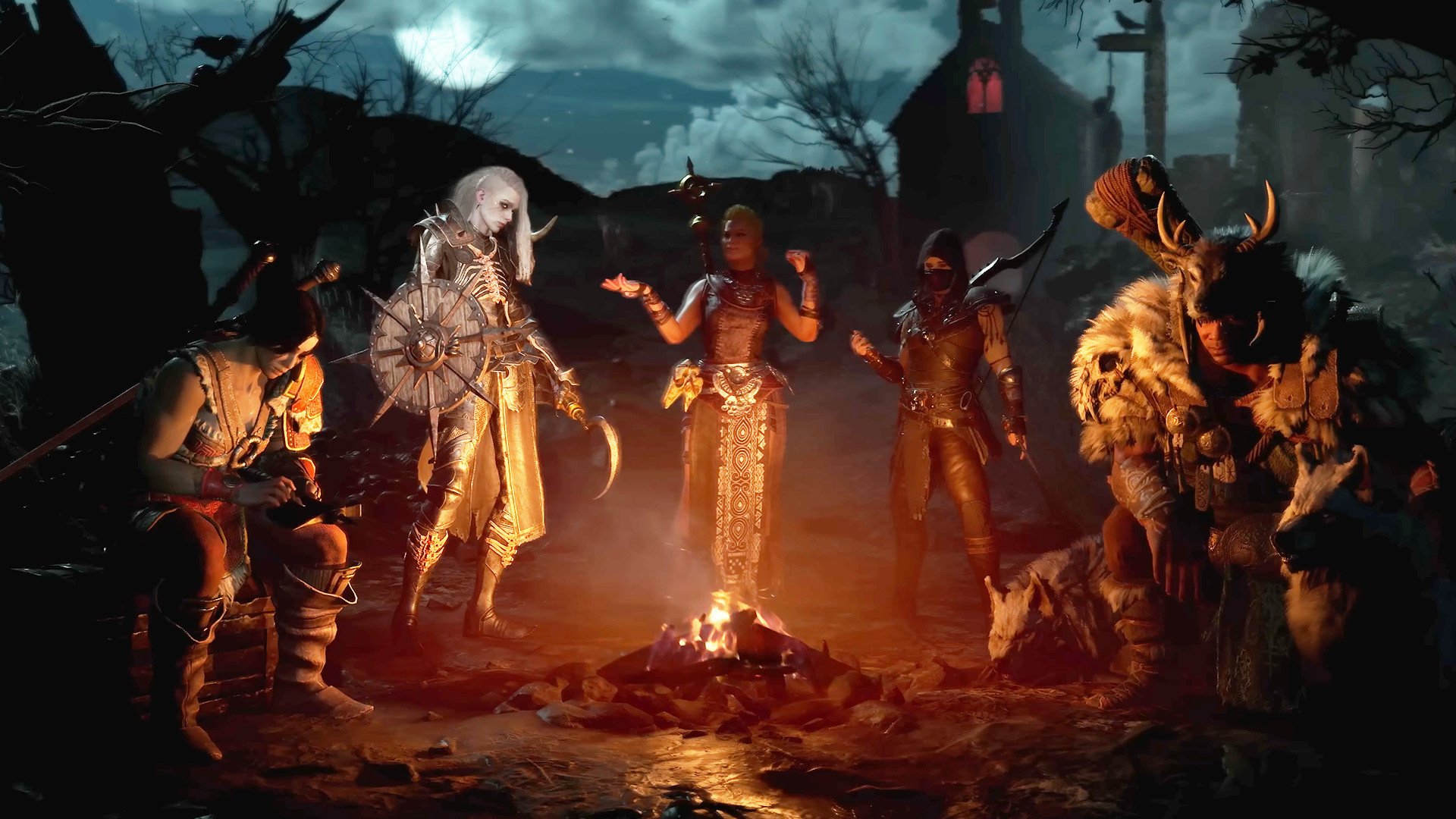 You will also experience a completely updated character customization system. This time, you can change your character's looks the way you like. Starting from the basics like gender, skin tone, and ethnicity, you can also choose your hero's make-up, scars, jewelry, and more. The whole process of customizing the character can take hours and this is definitely a satisfying part of the game for many players.
Barbarian Class Overview Diablo 4
For those who are familiar with the Diablo universe, Barbarian may seem like a boring class at first. However, this brutal fighter leaves no chances in melee combat and is really fun to play. It features a range of deadly abilities that can devastate both solo targets and groups of enemies in a few seconds. If you wish to learn more about this class and master it completely, check out our Diablo 4 Barbarian Guide.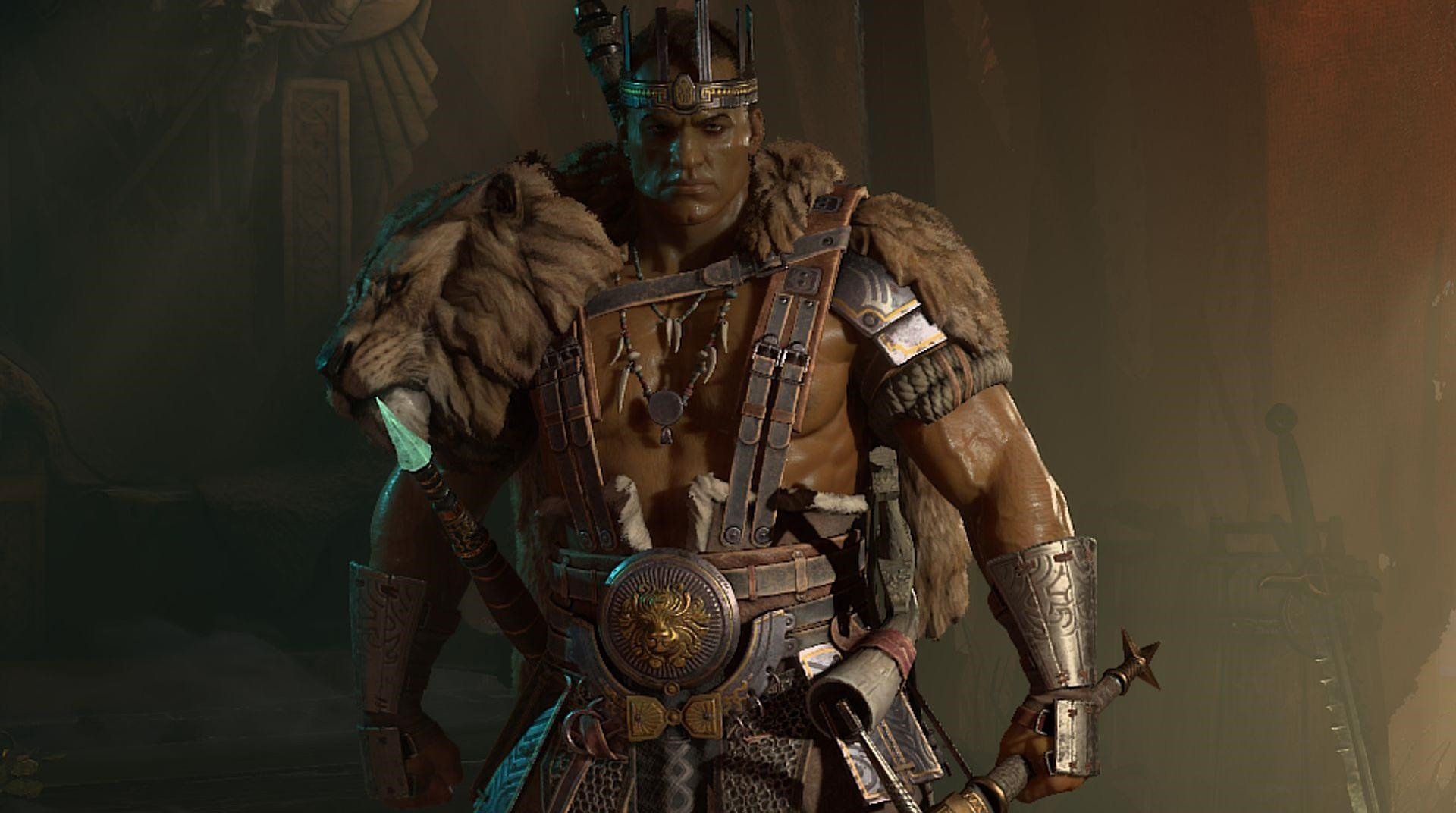 Sorcerer Class Overview Diablo 4
If you enjoy dealing with your enemies by using elemental magic, the Sorcerer class is what you are looking for. You will have access to fire, ice, and lightning abilities to deal overwhelming damage. Nonetheless, this class cannot boast survivability and requires time to learn how to play it properly to stay alive even in the most vicious fight. To master it quicker, you should definitely read our Diablo 4 Sorcerer Guide.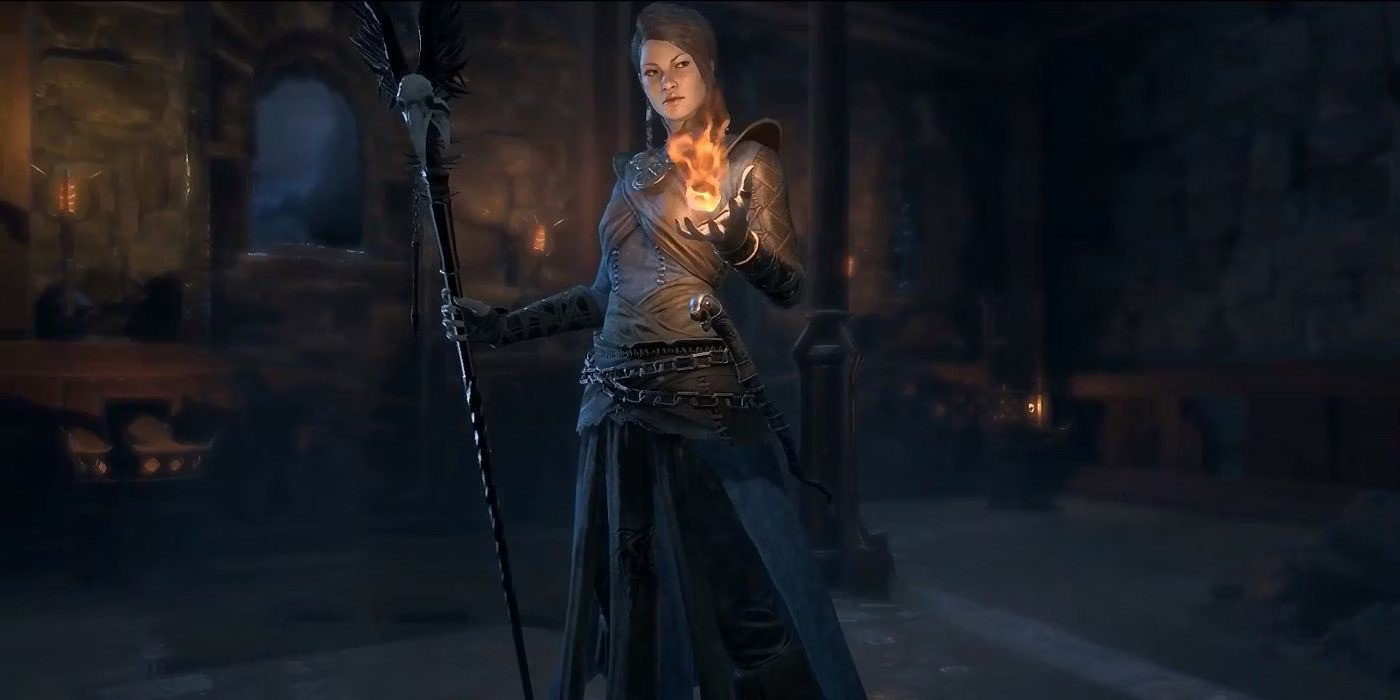 Rogue Class Overview Diablo 4
For those who prefer to outbattle their foes with cunning and speed, the Rogue class is the best choice. It can act as both a melee and ranged damage dealer. Having a range of unique skills allowing you to disappear or move around the battlefield quickly, this class resembles Assassins from Diablo II and Demon Hunters from Diablo III a lot. To learn its mechanics and master it effortlessly, check out our Diablo 4 Rogue Guide.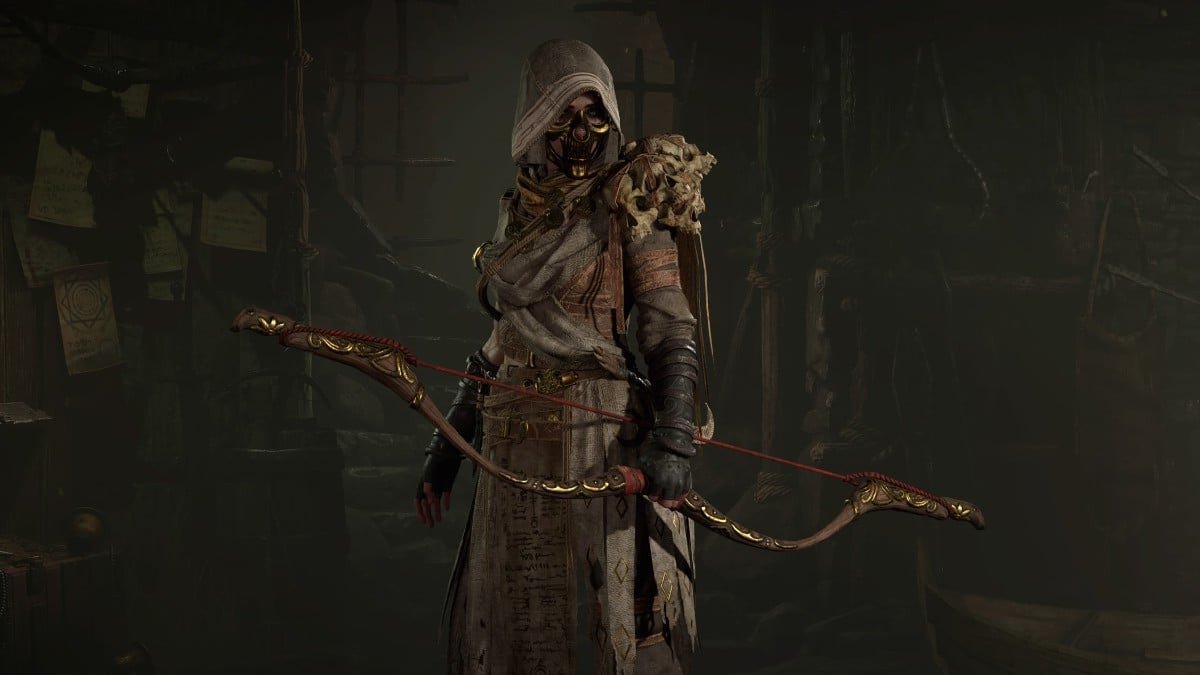 Druid Class Overview Diablo 4
Players who are familiar with Diablo II would recognize the Druid class right away. This all-purpose class has elemental, shapeshifting, and summoning abilities under its belt. If you enjoy transforming into a mighty Werebear or deadly Werewolf while casting thunder and lighting abilities, you are going to enjoy Druid a lot. To learn more about this class and master it, see our Diablo 4 Druid Guide.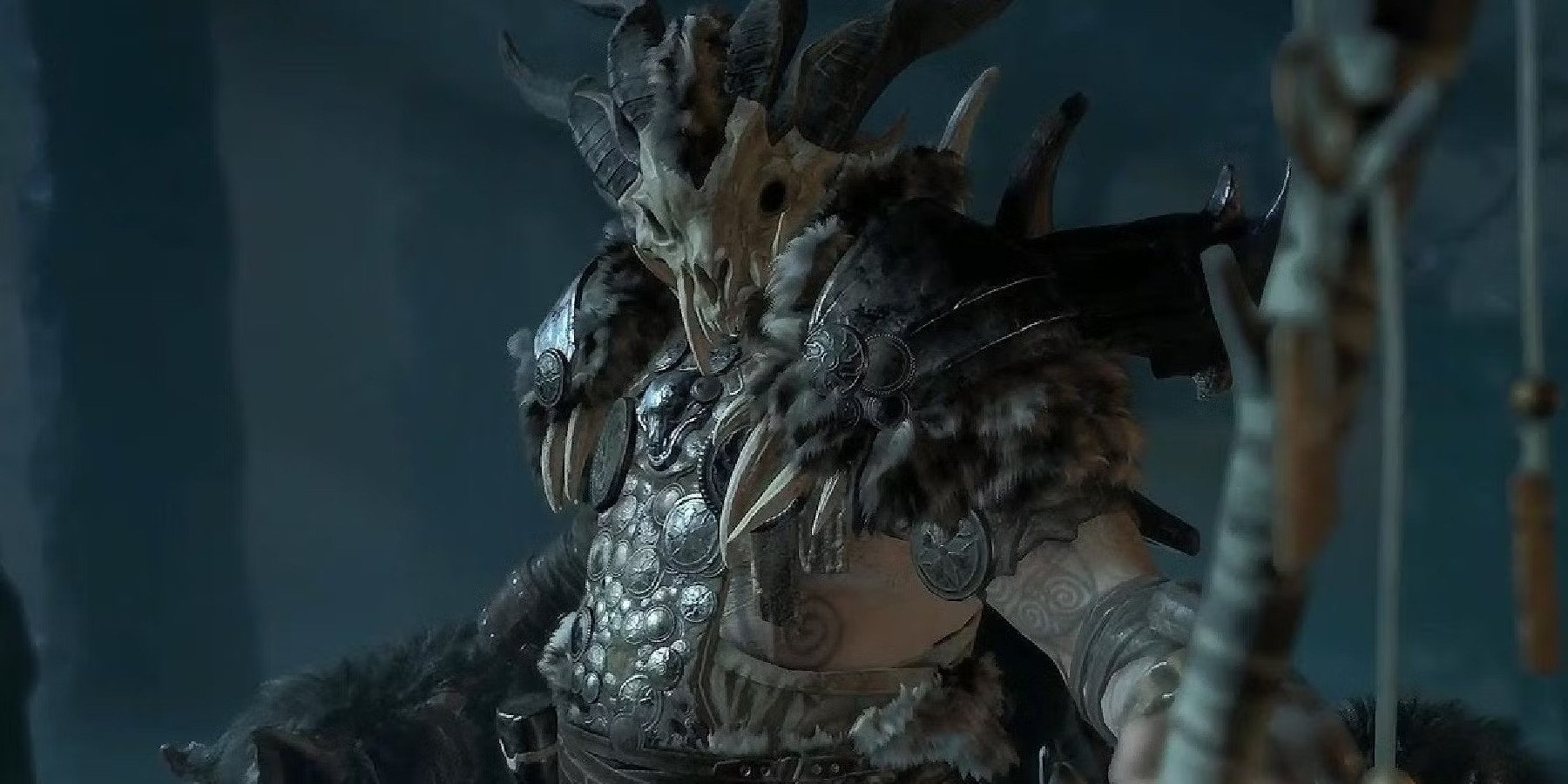 Necromancer Class Overview Diablo 4
This class specializes in summoning undead creatures and controlling the forces of death. It is known for its ability to raise armies of skeletons and resurrect fallen enemies to fight alongside them. Additionally, Necromancers can manipulate the life force of their enemies to drain their vitality and power their own spells. If you played Diablo II and Diablo III before, you would recognize some of the class's mechanics for sure. To learn to play it quicker and unleash its potential, check out our Diablo 4 Necromancer Guide.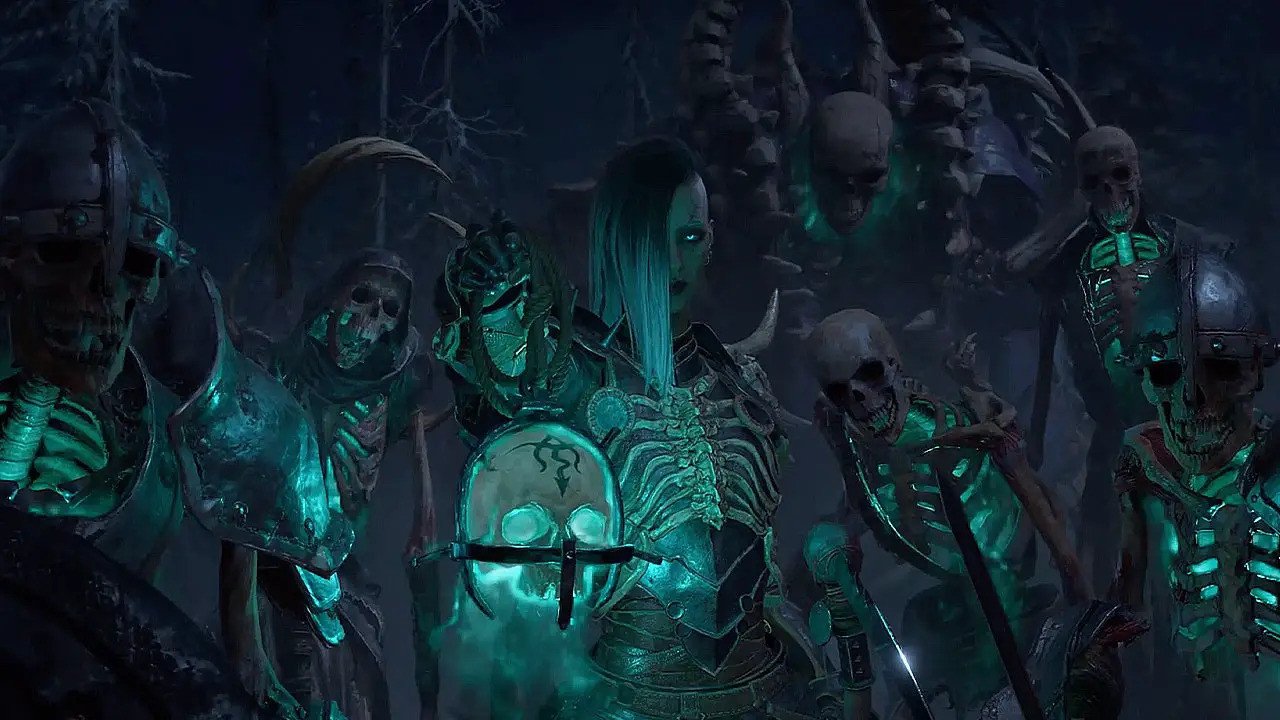 Despite having only 5 classes, you can play each of them in a completely new and unique way. It all comes down to your own playstyle and what you wish to get from the game. Having tons of abilities and talents, you can master a particular class by learning all of its skill combinations. If you prefer it the other way, you can try out all classes and experience different gameplay scenarios they offer.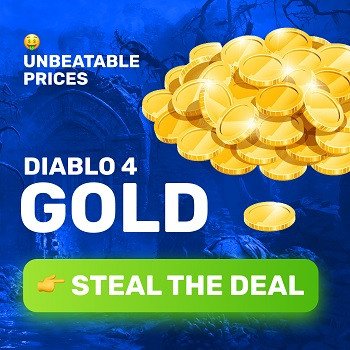 Dungeons in Diablo 4
As we mentioned earlier, you will have more than 140 dungeons to explore. All of them are generated randomly and offer a unique gaming experience to you. By using the upgraded Dungeon Level Random Generator system introduced back in Diablo III, dungeons will be instanced right before you enter them.
The improved gaming engine lets you travel from one level to another inside a dungeon having no loading screens. This feature allows you to immerse yourself in the dark and hopeless atmosphere uninterruptedly.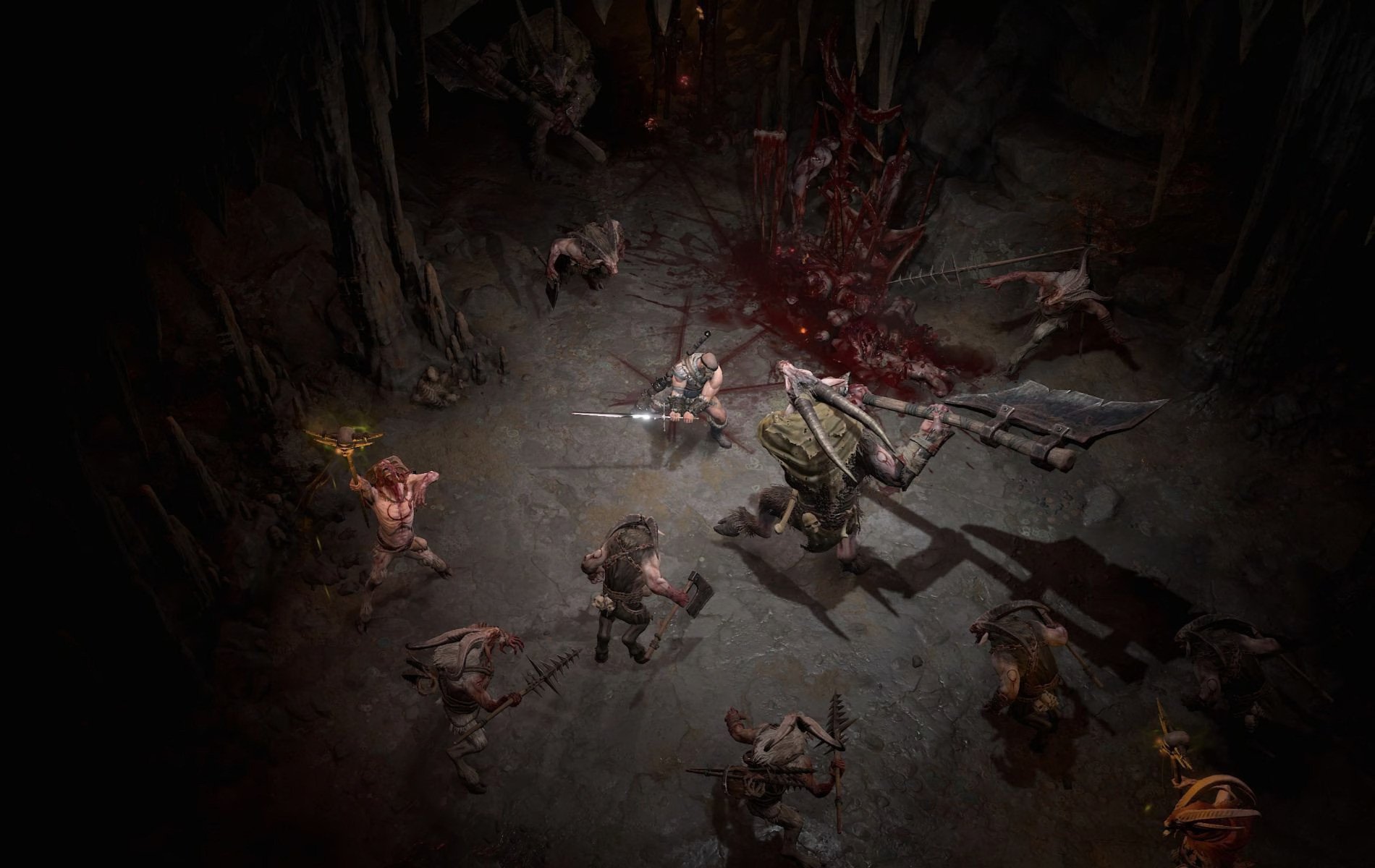 While exploring a dungeon, you will also have to complete various objectives. For example, you might need to find and pull a few levers to open the main gate. After this, you can proceed further and fight the boss, for example.
If you consider yourself a more experienced player, you can try Nightmare Dungeons to test your skills. They offer a better reward yet the difficulty becomes insane. The same levels you are familiar with already will have different affixes to make a dungeon more challenging. Below, you can see examples of such affixes:
Enemy hits have a chance to teleport you randomly;

Monsters move 30% faster;

Monster hits have a 30% chance to burn targets.
Despite being extremely difficult, dungeons offer generous rewards and act as one of the main end-game activities. If you cannot clear out a particular dungeon on your own, you can always count on our Diablo 4 Dungeon Boost service. Our professional players will clear out a dungeon of any difficulty for you in the shortest time possible. We offer reasonable prices and guarantee the result.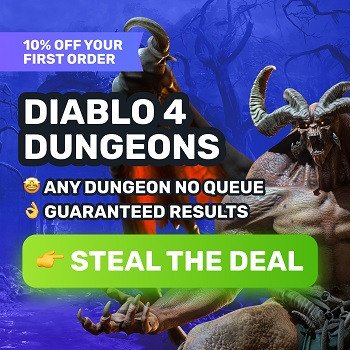 Diablo 4 World Bosses
If you wish to experience another type of PvE content, you might be interested in fighting world bosses. To defeat them, you are to group up with other players to form a party. These bosses boast a large HP pool and you need to make up a special tactic prior to fighting them. Besides, each party member should know exactly what actions should be done when this or that boss mechanic occurs.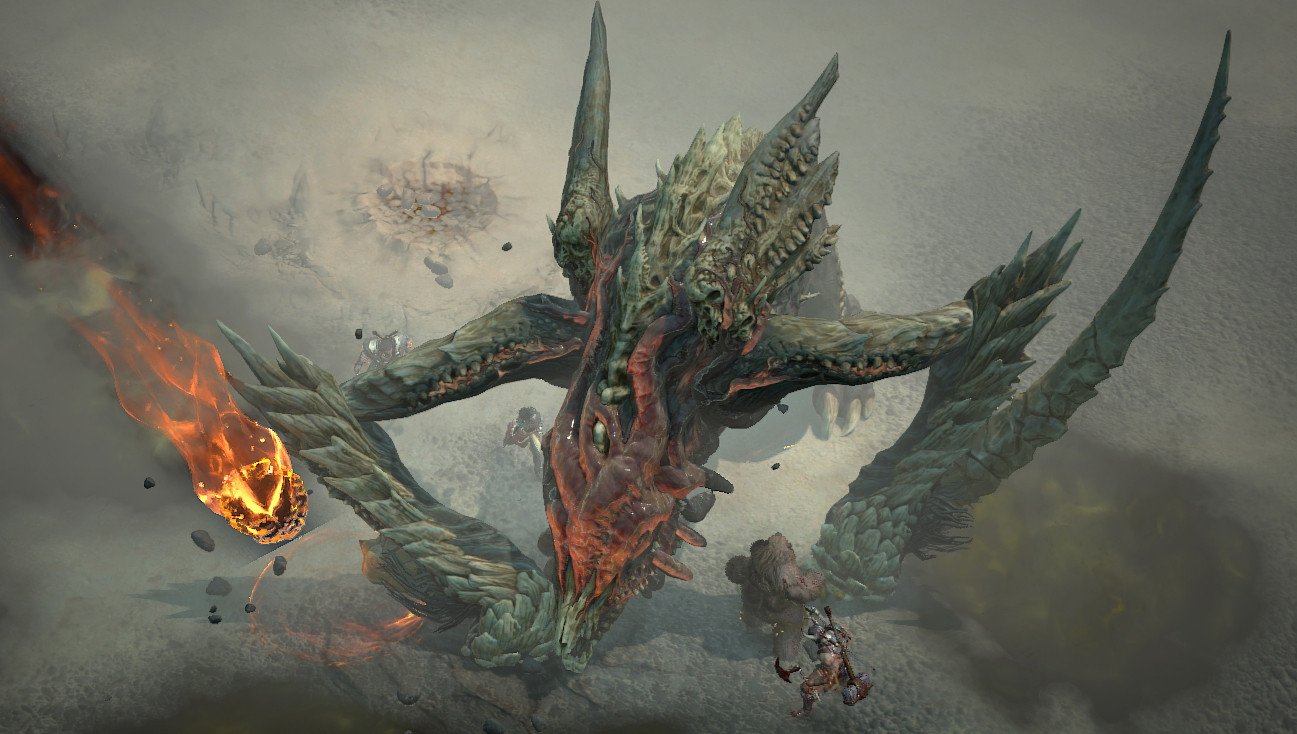 In the screenshot above, you can see Ashava the Pestilent, the first world boss you are going to face off against while traveling around Sanctuary. Those who took part in the Open Beta had a chance to fight her and get amazing rewards.
To ensure you have a unique gaming experience, Diablo IV introduces the new Stagger system. The latter changes the way CC effects work while fighting world bosses. Instead of affecting them directly, other party members and you will fill a special bar. Once it is full, the boss will become weakened until the battle is over. For instance, Ashava will lose one of her arm weapons when staggered, which significantly lowers her damage output and makes the fight easier.
If you cannot defeat a particular World Boss on your own, our Diablo 4 World Boss Carry service has you covered. Our professional players will quickly slay any boss you like. All that comes at the most attractive price and with a guaranteed result.
Whispers of the Dead - Tree of Whispers
While progressing through the campaign, you will unlock the Whispers of the Dead system. After this, the Tree of Whispers will offer you a variety of world objectives to complete. The latter is displayed on your map. After you are done with a particular quest, you will be rewarded with extra experience, gold, and most importantly Grim Favors.
Once you collect 10 Grim Favors, you can exchange them at the Tree of Whispers and receive rare loot and even more experience. This is a good way to level up your character and try out new events if you are looking for some. Besides, these objectives are usually quite easy to complete and they require no detailed Diablo 4 guide for this.
However, there is no quicker way to get to the level's cap than using our Diablo 4 Powerleveling services. By ordering it, you can be sure our pro players will boost your character in a blink of an eye. We offer fair prices and guarantee the fastest result.
Diablo 4 Renown System Overview
To put it shortly, the Renown system rewards you for world exploration and task completion. When traveling within a particular region, you will have progression tightened exactly to this region. This system is account-wide, which means some of the rewards you get are available for all your characters simultaneously. Here are a few examples of how this feature works:
You get extra Skill Points for all characters;

You get additional Potion Charges for all characters.
These bonuses are especially helpful when you start leveling up an alt. They allow you to deal with monsters much easier, which speeds up the whole leveling process a lot.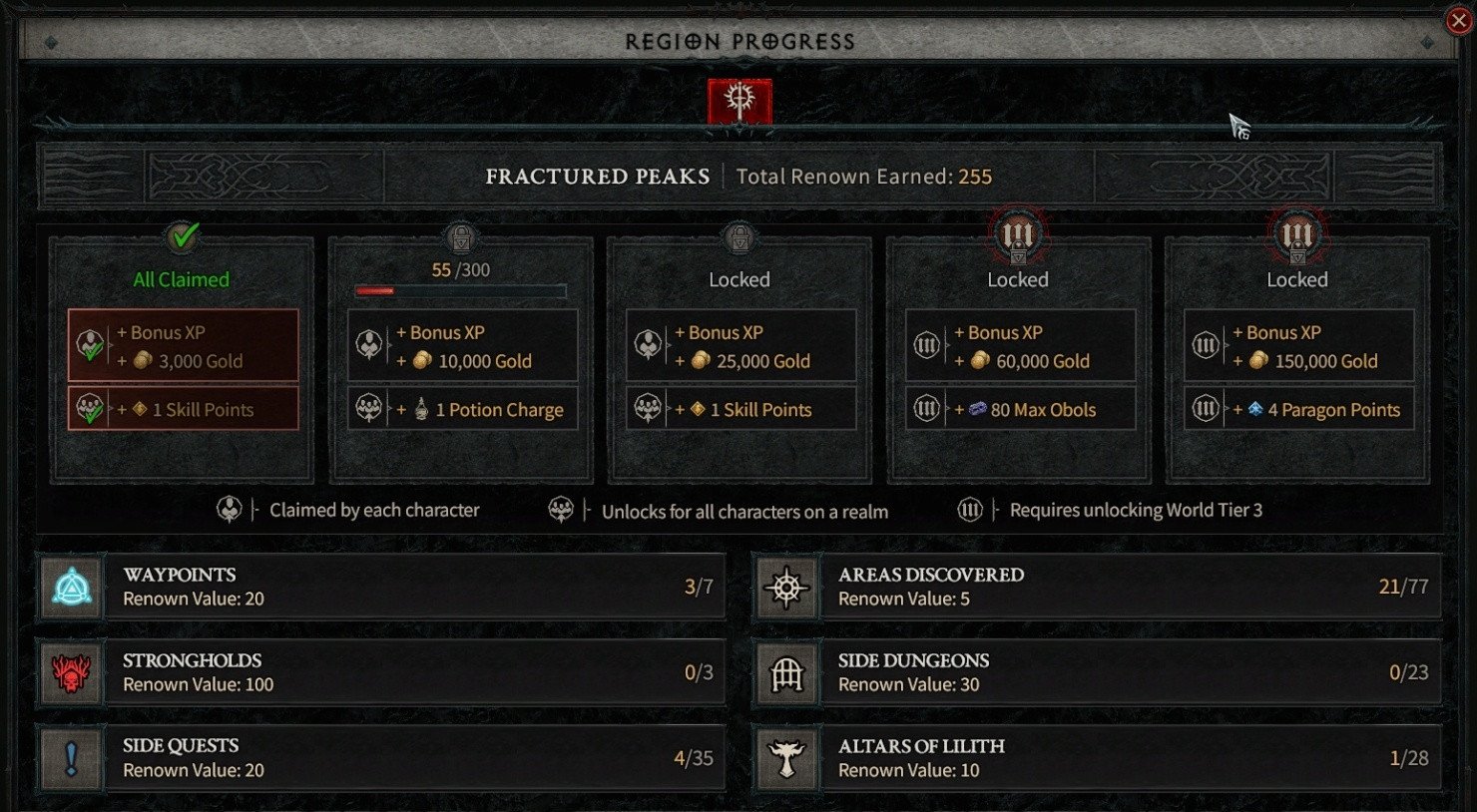 Depending on the activity's difficulty you complete, you are rewarded with a different number of Renown points. Down below, you can see a small table providing information on how many of these points you can gain for completing this or that activity:
| | |
| --- | --- |
| Activity Type | Reward |
| Uncovering smaller areas within each region | 5 Renown points |
| Discovering Altars of Lilith | 10 Renown points |
| Locating Waypoints | 20 Renown points |
| Completing Side Quests | 20 Renown points |
| Clearing out Dungeons | 30 Renown points |
| Freeing Strongholds | 100 Renown points |
If you wish to learn more about this system, you should check out our Diablo 4 Renown Guide.
Diablo 4 Codex of Power System Overview
Another way to make your character stronger is to collect Legendary Aspects. The latter is unlocked after completing dungeons for the first time. You can discover general aspects, which can be used by any class. However, imprinting a class-specific aspect provides you with better bonuses and enhances a particular playstyle.
It is possible to imprint those aspects on Rare and Legendary items only. For this, you need to use the services of the Occultist. After you imprint an affix, a rare item does not lose its existing effect and receives a new one as well. However, a legendary item loses its existing effect and gets the one you imprint onto it.
To learn more about this system in detail, read our Diablo 4 Codex of Power Guide.
Diablo 4 Paragon Board System Overview
Once you achieve level 50, you get access to another end-game system. The latter allows you to make your character more powerful and get prepared for high-level activities. Since level 50, you start gaining 1 Paragon Point for every 25% of experience. Using basic math skills, this lets you earn 4 Paragon Points per level until you reach level 100. After this, you can no longer earn Paragon Points.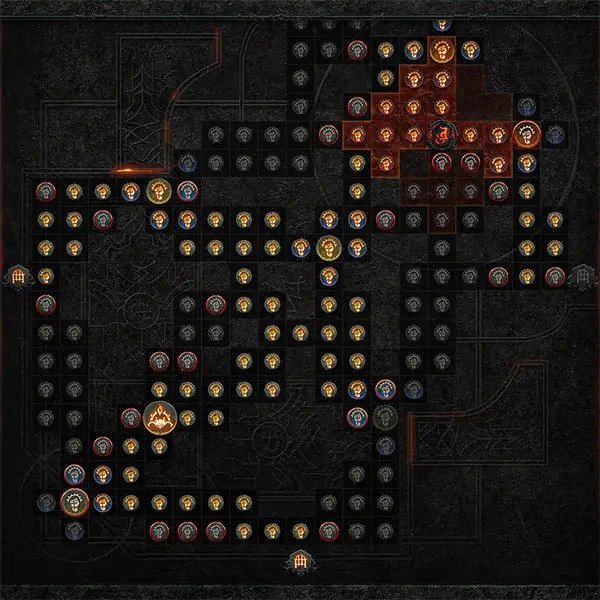 Yes, you have heard it right. Unlike the Paragon system we saw in Diablo III, you no longer have infinite Paragon Points in Diablo IV. Therefore, you should think twice before spending a point to open a particular tile. To find out what tile types you are going to have in the game and what bonuses they grant, check out our Diablo 4 Paragon Board Guide.
If you are struggling while trying to level up your Paragon Board yet wish to unlock its benefits quicker, we have you covered here. By using our Diablo 4 Paragon Leveling service, you can be sure our professional players will boost it for you in a minimum time. We provide reasonable prices and guarantee the result.
Diablo 4 PvP Mode in a Nutshell
Those who wish to test their skills in PvP fights will definitely enjoy the way this system is presented in Diablo IV. This time, players are going to experience open-world PvP or PvPvE if to be exact. While traveling around Sanctuary, you will encounter Fields of Hatred. Upon entering these areas, you can turn on PvP mode and start fighting other players wandering there as well.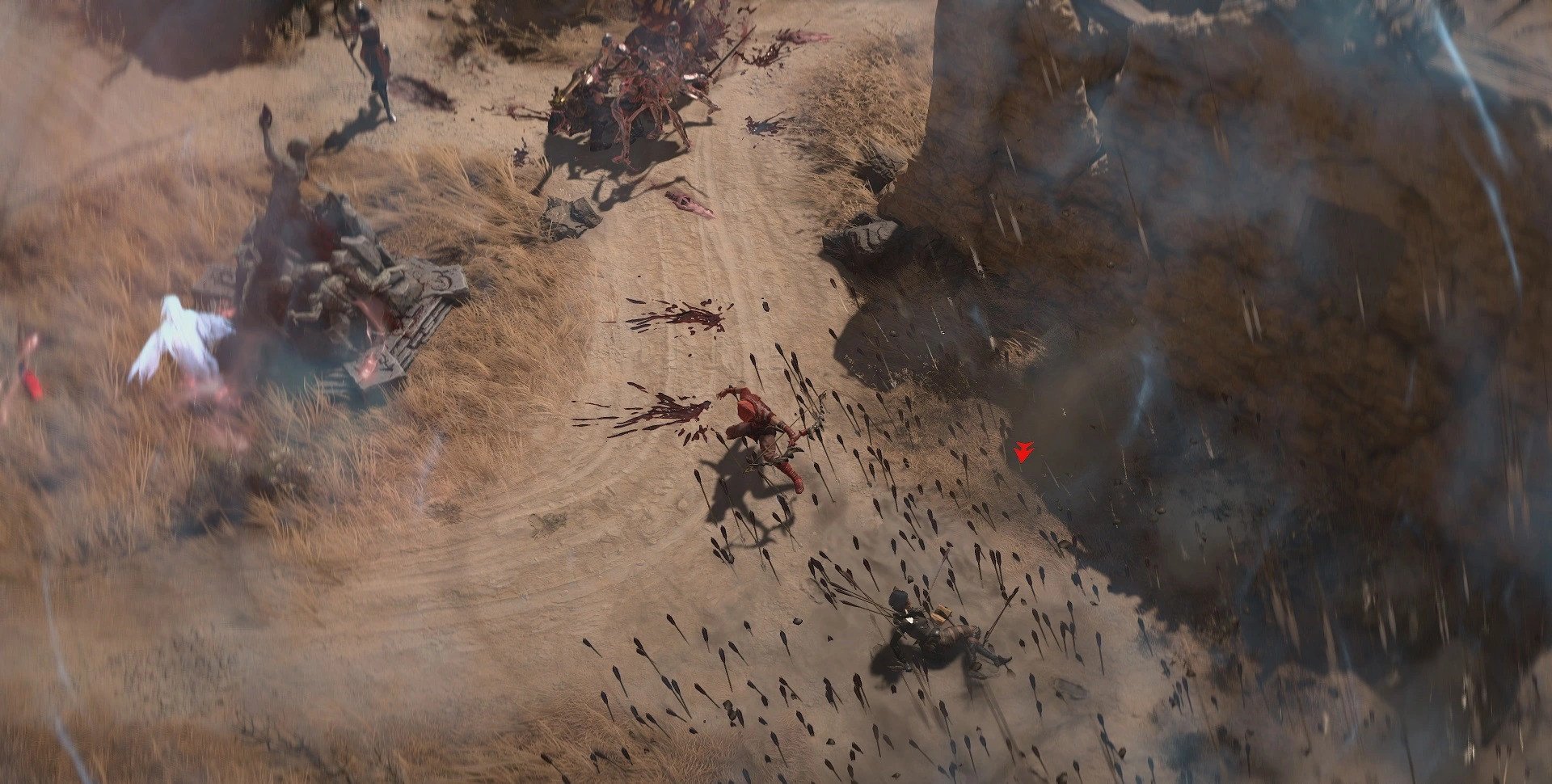 Your primary goal is to collect Seeds of Hatred, a unique currency you need to convert at the Altar of Extraction. If you manage to do it, you will gain Red Dust, which can be spent to purchase exclusive cosmetics, mounts, and so on.
If you are not sure whether you can earn this currency by slaying others, you should still come to these zones. You can leave PvP mode inactivated and engage in other activities. For example, you can kill monsters, open chests, or complete in-zone objectives. All that grants you Seeds of Hatred as well.
If you wish to become a true master of PvP, you should definitely check out our Diablo 4 PvP Guide where we share all the details concerning this mode. You will find out what classes seem to be stronger while fighting other players and more. If you wish to get Shards of Hatred without trying too hard, you can always use our service for that. We offer fair prices and guarantee the result.
Trading & Crafting in Diablo 4
Just like in previous games of the franchise, you cannot obtain top-rank equipment just by trading. The developers have stated that killing monsters still stays the main source of loot. Therefore, you can only use trading as a part of the preparation for hardcore events like dungeons or world bosses.
As a rule, you are going to interact with the following NPCs when it comes to buying or selling stuff:
Purveyor of Curiosities

– Lets you exchange your

Obols

, the currency you get from various world events, to obtain a random item. However, you can choose what item type you wish to receive. This NPC is a true find for RNG enthusiasts who want to try their luck;

Alchemist

– Serves as an NPC who allows you to upgrade your health potions, create elixirs, and incense. You can also purchase various resources and refine them when interacting with them;

Blacksmith

– By using this NPC's services, you can salvage your equipment to receive crafting materials, repair and upgrade your armor pieces and weapons;

Jeweler

– Allows you to craft gems, unsocket gems, and add sockets to gear parts you like. On top of that, you can upgrade your jewelry for a specific amount of gold or certain crafting materials;

Occultist

– The main purpose of this NPC is to extract and apply

Legendary Aspects

onto Rare and Legendary items. However, it can also craft

Nightmare Sigils,

which are necessary to enter Nightmare Dungeons. Finally, you can use this NPC's services to replace unwanted affixes on your items.
For players who are looking for extra customization options, there is a dyeing feature in the game. The latter allows you to dye each part of your armor individually. You can experiment with hundreds of possible outfits and mix various colors together. You can also use a wide range of transmogrifications to change the way your character looks.
To experience this aspect of the game in full, you will need tons of gold. By reading our Diablo 4 Gold Making Guide, you will learn about the best strategies to farm gold. If you wish to speed things up and receive the desired amount of gold right away, you can always Buy Diablo 4 Gold Coins with our company's help. We guarantee the best market price and the fastest delivery.
Mounts in Diablo 4
To let you move around Sanctuary faster and explore the world quicker, different mounts have been added to the game. Most of them come as various horse breeds but you can obtain other mount types as well. To unlock more mounts, you can complete puzzles, find hidden locations, and slay certain monsters.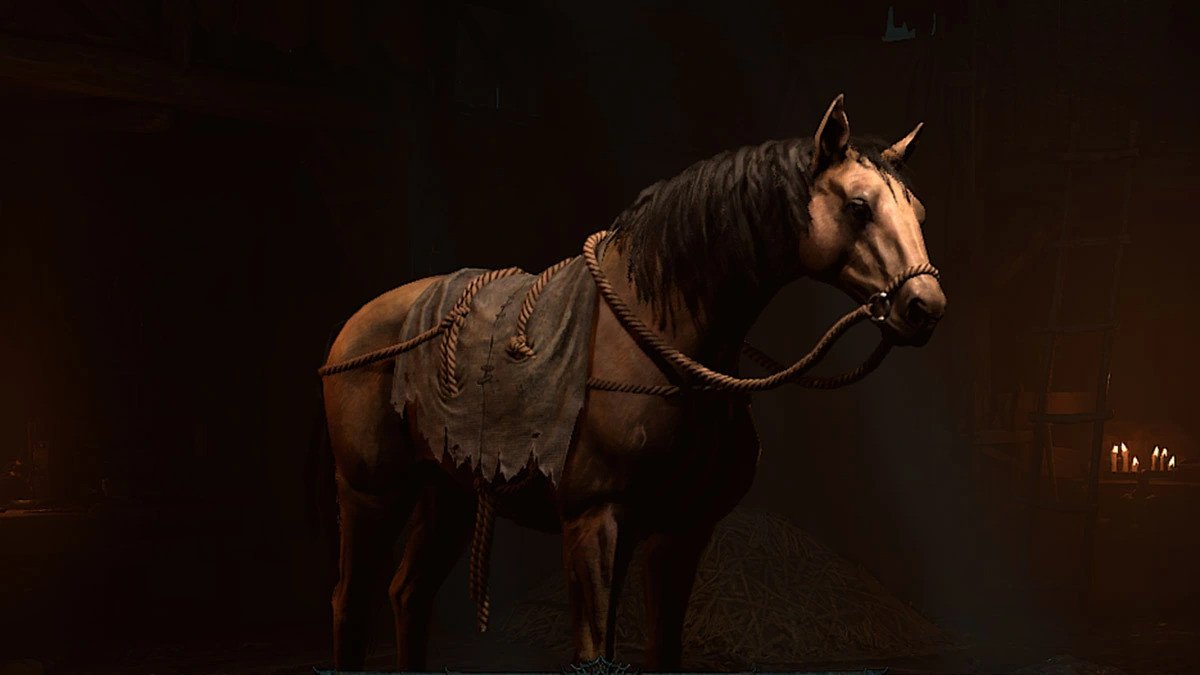 The mount your see in the screenshot above comes by default. You get a chance to ride it after you the quest called Mount: Donan's Favor during Act 2. While riding a mount, you can use a class-unique dismount ability to engage in a battle. However, you must use it before an opponent strikes you. Otherwise, you will be instantly dismounted and lose access to this ability.
Right now, you can find a detailed Diablo 4 guide on Reddit describing how you can get all possible mounts. Nonetheless, we have a better one written by our professional players right here. Check out our Diablo 4 Mount Guide to learn everything you need about this in-game feature and how you can get your hands on any mount you like.
SkyCoach Boosting & Coaching Services
Looking for a reliable game-boosting company? Look no further than SkyCoach! We have over five years of experience in the industry and have earned a reputation as a leader in providing top-notch boosting services.
What sets us apart from the rest is our unwavering dedication to customer satisfaction. Our 24/7 customer support team is always available to assist you with any questions or concerns you may have, regardless of the time or day.
While reading this article, you have already found out about our most popular Diablo 4 Boosting services. However, we are working with dozens of other online titles as well. Some of the most widespread among them are World of Warcraft, Destiny 2, and FIFA.
Moreover, we offer frequent sales and competitive pricing on all our boosting services, with a generous 5-20% cashback on every order. This not only helps you save money but also ensures that you receive excellent value when purchasing our services.
Final Words
Diablo 4 promises to be an exciting addition to the action role-playing genre, offering a fresh take on the classic gameplay of the Diablo series. With its immersive storyline, diverse characters, and new features, including open-world exploration and an updated PvP system, the game has something to offer for both longtime fans and newcomers alike.
As players gear up to explore the world of Sanctuary, they can expect to encounter a host of challenges and adventures that will keep them engaged for hours on end. So, get ready to embark on a journey through the depths of hell and beyond, and experience all that Diablo 4 has to offer!
F.A.Q.
What is Diablo 4 endgame?
While traveling around Sanctuary, you will encounter various world bosses and explore challenging dungeons. With a large choice of end-game activities, you can spend hundreds of hours in the game trying to get your hands on the top-rank equipment and become the best player on your server.
Can you play Diablo 4 alone?
The developers ensure that you can enjoy Diablo IV without a party of other players. However, you will always need to have an Internet connection, as the game will not feature the offline mode this time.
How many hours is Diablo 4?
It depends on your personal progression speed. To finish the main storyline, you will need around 35 hours. After that, you can spend hundreds of hours taking part in other activities or completing side quests.
Will Diablo 4 have guilds?
Unlike in previous iterations of the franchise, we are going to have clans this time. However, the system remains pretty much the same.
What classes are being released in Diablo 4?
There are 5 classes currently available in the game. They are Barbarian, Sorcerer, Rogue, Druid, and Necromancer.
Will Diablo 4 have expansions?
The game will feature several seasons (which are free for all players) and paid expansions as well.