If you missed truly challenging in-game activities, worry no more. Since the 10.0.5 patch, you can test yourself in Mage Tower again. The game's developers bring back the toughest fights and most powerful bosses. During these battles, you can actually see what your personal skills are worth. You are going to face off against the same enemies and claim unique rewards, including transmog sets, mounts, and achievements.
The only difference is that you will have the recently implemented gear, talents, and more from the Dragonflight expansion. This opens space for new strategies and tactics to see how easy it is for you to defeat a particular boss. After all, you have no one to rely on and the only person responsible for the victory is you.
To begin an encounter, visit War Councilor Victoria who is located at Deliverance Point. The easiest way to get there is to buy and use Dalaran Hearthstone. After that, you can summon your flying mount and get to the destination in a few minutes. Then, speak to her and you will be teleported to the special arena and the fight will begin.
In this article, we have decided to focus our attention on Fury Warrior Mage Tower Dragonflight gameplay. Of course, it is not the most difficult specialization to master but it has its own pitfalls you should be aware of to complete this encounter successfully.
Fury Warrior Mage Tower Challenge Info
Playing as Fury Warrior, you are to pass the An Impossible Foe challenge. The latter can be roughly split into 3 stages. Your primary goal is to defeat Agatha and her never-ending army of imps. The encounter tests your abilities to prioritize the right targets, deal AoE damage, and position yourself correctly. It is by far not the most difficult challenge existing in the game. However, you have to complete it all alone and you have no allies to rely on, not even AI NPCs.
Since Agatha herself does not deal too immense damage, killing her henchmen is what keeps her vulnerable throughout the fight. The key to success is to learn what types of imps should be focused first. For example, she will be spawning Imp Servant who will try to heal her once in the required range. Your task is not to let this happen. Only by clearing all adds she summons, you will have windows to deal damage to Agatha.
Once you learn all the possible spells she can cast, the encounter stops being that difficult. To make it even easier, keep reading the article and we will share the Fury Warrior Mage Tower strategy against this boss.
If you still keep failing the challenge yet still wish to claim the reward, we have the solution just for you. By ordering our Timewalking & Mage Tower Boost services, you can be sure you will get what you are looking for in no time. Our professional players will gladly complete any challenge to let you enjoy the rewards.
Best Gear for Fury Warrior Mage Tower
To make the encounter even harder, the game's creators have created certain rules applied to this activity. The most important ones are that your gear ilvl is downscaled to 120 and your character's level to 45. Of course, the effect is temporary and works only while you are fighting the boss in the arena.
Besides, it is the easiest method to make all players equal during this challenge. It means only pure skill influences your chances of winning this fight. No top-rank gear or anything else can radically help you in this encounter. Still, wearing your best equipment is still recommended, as you gain a decent stat boost. The latter is what you need to outbattle Agatha.
When participating in Mage Tower, your usual stat priority looks different and you are to wear the matching equipment. In most cases, you prioritize Haste and Mastery over other secondary stats. They are required to cast spells more often and put out higher damage, as you need to deal with large imp packs.
If you are still looking for the strongest gear to wear during the Fury Warrior Timewalking Mage Tower challenge, we have prepared a table containing the items' names worth your attention. Having at least some of the mentioned gear parts already increases your chance of passing the encounter. However, this is not the crunch point, as you can do this without wearing high-rank equipment at all.
Most of the described Fury Warrior Mage Tower gear parts from this table are lootable by defeating Vault of the Incarnates bosses from the latest expansion. A few of them can be crafted or bought at the Auction House. Doing so not only makes your character stronger. You can also see what newly-added raids look like, what rewards they offer, and rate their difficulty.
Equipment Slot

Item Name

Source/Location

Provided Bonus

Helm
Casque of the Walking Mountain
Raszageth
Grants you the most wanted stats like

Haste

and

Mastery

boosting your damaging potential.
Neck
Elemental Lariat

Jewelcrafting

A highly versatile item that allows you to increase the chosen secondary stat you like.
Shoulders
Peaks of the Walking Mountain
Broodkeeper Diurna
Provides you with extra

Haste

and

Versatility

to cast spells quicker and live longer.
Cloak
Decorated Commander's Cindercloak
Eranog
Just like the previous item, this one grants more

Haste

and

Versatility.

Chest
Dathea's Cyclonic Cage
Dathea, Ascended
Radically boosts your

Haste

stat. On top of that, it gives you a bit of

Versatility

to improve your survivability.
Bracers
Allied Wristguard of Companionship

Blacksmithing

Grants you extra

Crit

and

Haste

stats to deal more damage and cast spells faster.
Gloves
Gauntlets of the Walking Mountain
Dathea, Ascended
Noticeably increases your

Crit

and

Mastery

stats, both influencing your

DPS

potential.
Belt
Matriarch's Opulent Girdle
Broodkeeper Diurna
Provides you with additional

Versatility

and

Mastery

stats to survive longer and deal more damage.
Legs
Poleyns of the Walking Mountain
Sennarth
Grants you extra

Haste

and

Versatility,

both stats are essential for this encounter.
Boots
Kurog's Thunderhooves
Kurog Grimtotem
Adds a bit of

Haste

and a bunch of

Mastery

increasing your

DPS

potential.
Ring
Seal of Diurna's Chosen
Eranog
Boosts your burst potential if you deal any

Fire

damage to an enemy. Besides, you get extra

Crit

and

Versatility

stats.
Ring
Seal of Filial Duty
Broodkeeper Diurna
Makes you tankier if you deal

Fire

damage. On top of that, you get a lot of

Mastery

and a bunch of

Haste.

Trinket
Whispering Incarnate Icon
Primal Council
This trinket's full potential is unlocked in a party. However, it performs perfectly on its own, as it provides a ton of extra

Crit

stat.
Trinket
Manic Grieftorch
Broodkeeper Diurna
Syncs greatly with both of your rings and increases your

DPS

potential.
Main Hand
Incarnate Sky-Splitter
Raszageth
Provides you with a ton of

Crit

and

Versatility

stats.
Off Hand
Incarnate Sky-Splitter
Raszageth
The same item should be equipped for this slot.
A lot of players claim that the Mythic+ set is arguably the best equipment you can wear. It may be true but you will spend too much time trying to get your hands on it. Keeping in mind the fact you do not really need any top-rank equipment for passing this encounter, it is not worth it. Therefore, focus on refining your personal skills instead of pointless grinding.
Instead, take a look at what Fury Warrior Mage Tower Trinkets you can wear. This is another way of getting additional secondary stats. Besides, some of them grant you especially strong on-use abilities.
Acquiring at least a few of the mentioned Raiding equipment parts can be painfully difficult. If you are never lucky with a team, it can only become worse. To ensure you get the desired gear, buy WoW Raid Boost from our company. Our professional players will take care of any boss for you. This is the easiest and fastest way of gearing up before trying to pass the encounter.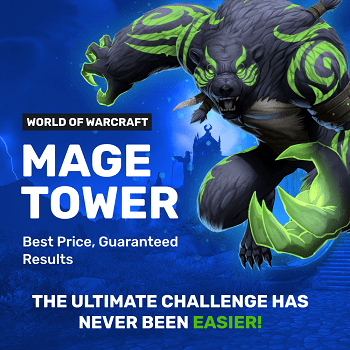 Fury Warrior Mage Tower Best Enchants & Gems
If you are looking for another way of making your character more powerful, pay attention to enchantments and gems. These equipment pieces are another source of gaining extra secondary stats you need so badly during this encounter. This part of our Fury Warrior Mage Tower guide is all about that. Starting with the table containing the best enchant options, they include the following items.
Many of the described enchants prioritize Speed as one of the most vital stats. The reason for this is that Agatha can teleport and you need to get in a melee range to deal damage to her. As Fury Warrior, you do not have a ton of mobility tools and you often need to shorten the distance just by moving your legs.
Up next, we would like to discuss what Fury Warrior Mage Tower recommended gems are actually worth your attention. The list includes the following items:
Keen Ysemerald greatly increases your

Haste

and

Mastery

stats, both are essential for this challenge;
Keen Neltharite works in a similar way yet prioritizes

Mastery

over

Haste;

Skillful Illimited Diamond grants you extra

Strength

and

Mastery,

which is what you need to increase your

DPS

potential.
As you can see, getting geared up for the challenge costs quite a bunch of gold. Farming this amount is possible but it will take you an eternity to do this. We offer you a better and much easier solution here. You can Buy WoW Gold with our company's help and purchase any items you need to pass this encounter. We guarantee the fastest delivery time and guarantee the most reasonable market price.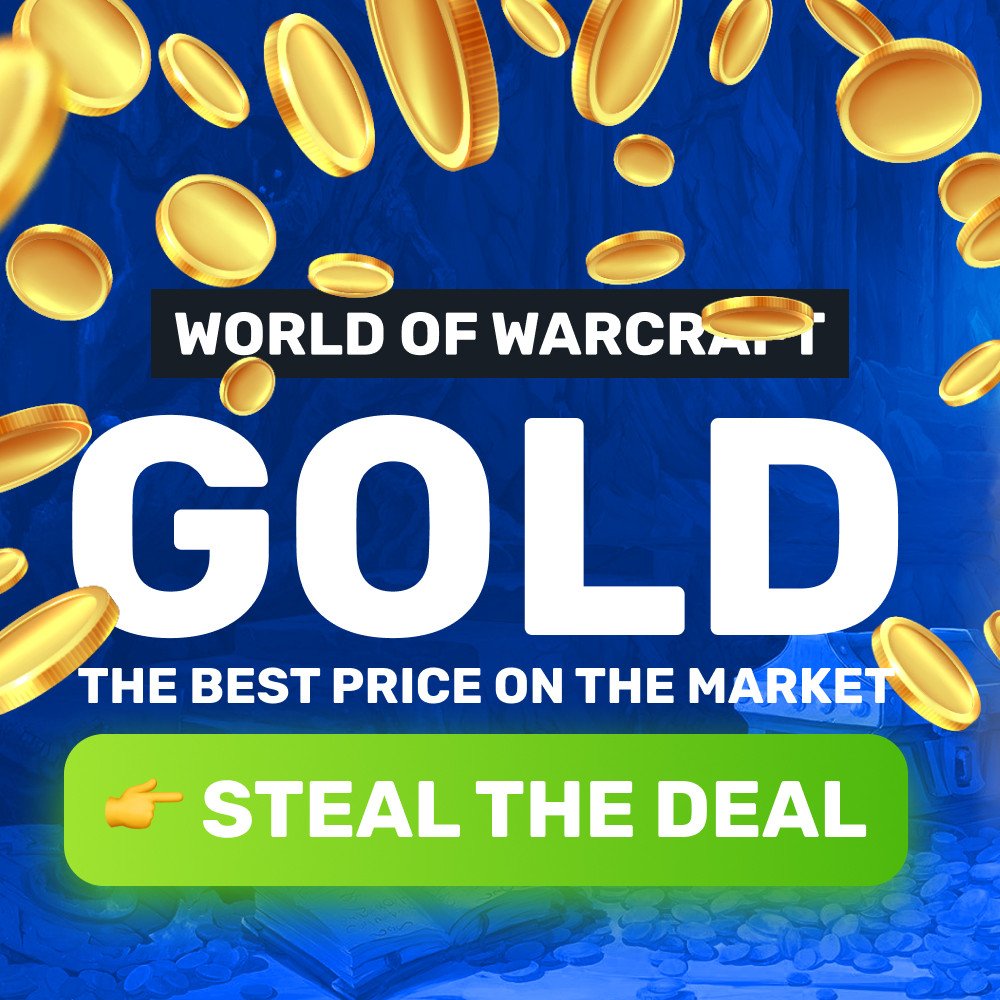 Fury Warrior Mage Tower Best Consumables
If you are looking for another way of increasing your chances of winning the encounter, you cannot neglect consumables. We have prepared the following list of the most efficient items you should take with you to outbattle the boss:
Fury Warrior Mage Tower Best Talent Build
When it comes to the optimal talent build, you are to balance between dealing significant solo-target damage while having tools to clear our constantly spawning imps quickly. That is why this setup includes the all-side empowered Whirlwind talent. The final version of the best Fury Warrior Mage Tower 10.1 talent build looks like this.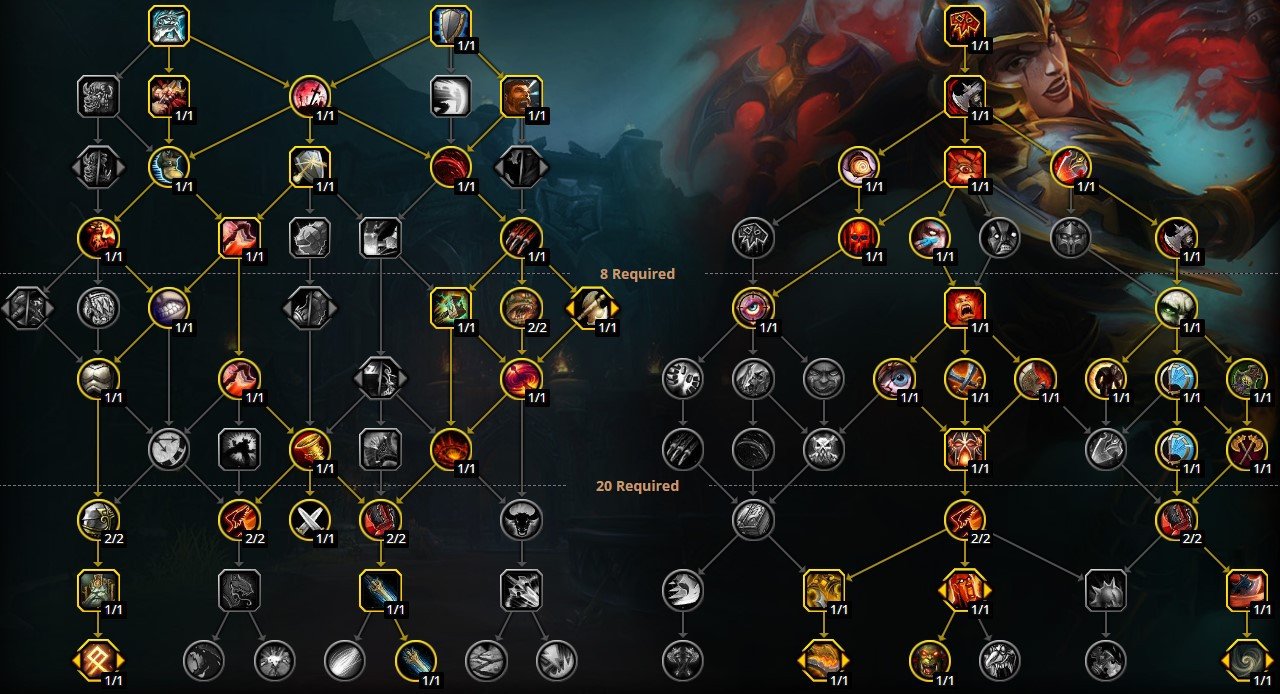 You can export this build directly to your game by copying the following code:
BgEAAAAAAAAAAAAAAAAAAAAAAEAAAAAAAAAAIEkgSCBRQICENChIQkESSaJRSkgQSiEplWASSEAAAQA
To unlock all the required talents and pass this encounter successfully, you are to reach the level's cap first. If you are tired of completing quests and farming mobs, we can do this job for you. Make sure to check out our WoW Powerleveling service where our pro players can boost your character in no time.
Agatha Fight Strategy
There are 3 stages you are to pass to defeat Agatha. You can try to do this on your own or read the suggested Fury Warrior Mage Tower tips to make your life easier. Just like any other boss, she has her own unique abilities and mechanics you are to learn and be able to counter.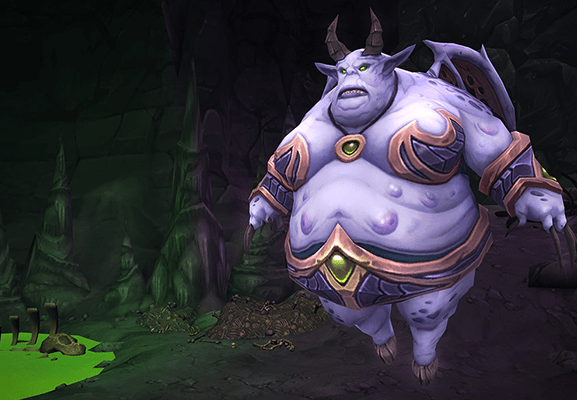 During Stage 1, Agatha will constantly use Shadow Stab, which can be interrupted and deals insignificant damage. She will also cast Agatha's Fury to the place where any imp dies. Make sure to dodge it, as it deals a decent amount of Shadow damage. The most dangerous ability of hers is Dark Fury, as it grants a shield to her and deals stacking damage to you. Besides, it can be interrupted only after you break the shield.
During all encounter phases, Agatha will summon Smoldering Imp. These mobs are relatively easy to deal with by using your Whirlwind. Make sure to kill them quickly, as their Fire Bolt starts dealing more damage after each successful cast.
The same goes for Imp Servant. These mobs will try to reach Agatha and start healing her if you do not kill them. Obviously, you should slay them as soon as possible to not let her restore HP. If you realize you cannot make it on time, at least slow them down.
Make sure to kill Fuming Imp before it casts Plague Zone. Otherwise, the place will be permanently plagued. Standing on it slows you down and deals damage. You can also interrupt this cast if you see you cannot kill the mob right away.
The most annoying and dangerous enemy is Umbral Imp. The reason for this is that they make Agatha immune to any type of damage while at least one Umbral Imp is alive. Killing them is your priority in any situation.
Stage 2 begins only when Agatha's HP level drops to 50%. During this phase, she will do all the same as in the previous phase. However, she will start throwing Smoldering Boulders at you. They are relatively easy to dodge but deal overwhelming damage if you get hit by them. Another new spell is Fel Lava Blast, which looks like a pool of fire that deals damage if you stand on it.
Stage 3 starts when Agatha's HP reaches 33%. She will do all the same yet will teleport from one side of the room to another practically every minute. This is where you need your increased Speed to reach her position faster. Answering the question of how to do the Mage Tower as Fury Warrior, you just need to control Agatha's imps and keep dealing damage non-stop.
If you wonder whether a possible Fury Warrior Mage Tower nerf can happen, it is unlikely. This is by far not the strongest spec to complete this challenge. However, it performs well enough in clearing out packs of imps. Make sure to try it if you enjoy this specialization's gameplay style.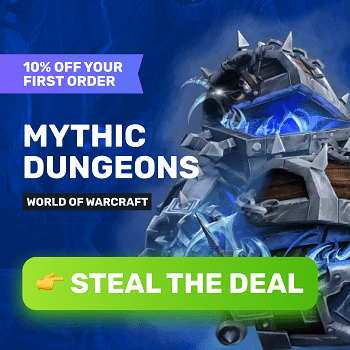 Fury Warrior Mage Tower Rewards
Defeating Agatha ends the encounter. For this, you will be rewarded with a unique Fury Warrior Mage Tower appearance that looks absolutely amazing. The latter cannot be received in any other way.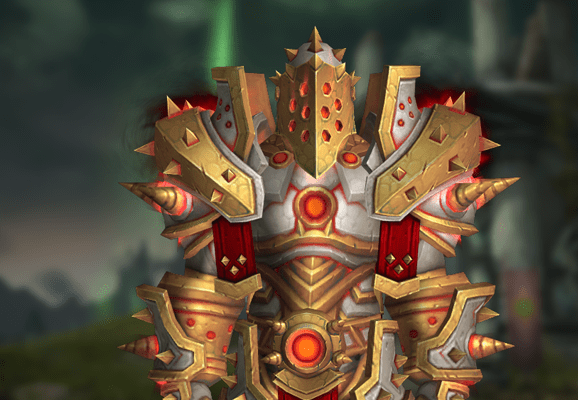 On top of that, you have a chance of getting Soaring Spelltome. To do this, you are to complete all 7 encounters playing different roles. This mount represents an open book your character stands on to soar over the ground.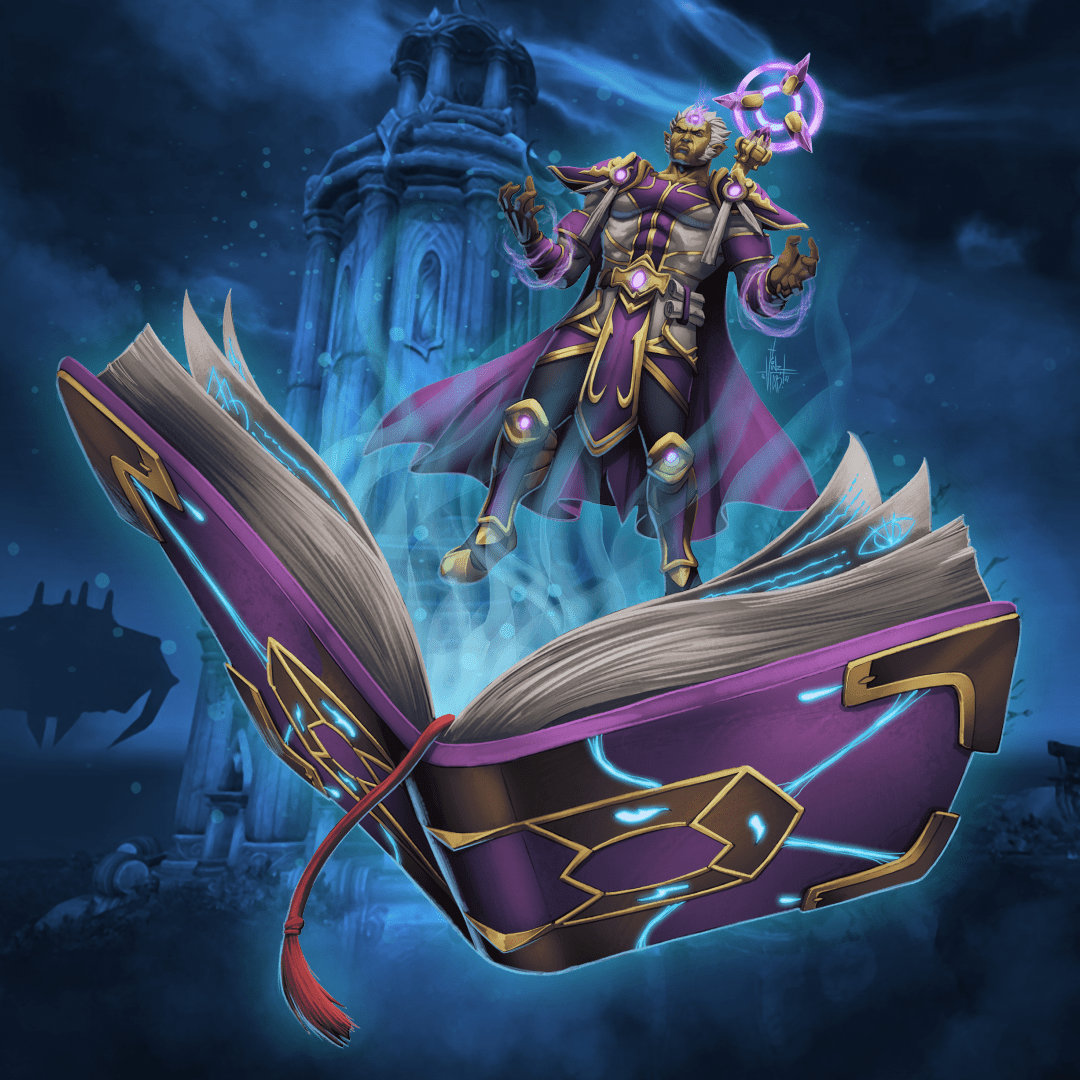 To save your time and effort, we can help you achieve all the mentioned rewards. For this, make sure to buy our World of Warcraft Boosting services. Our professional players are always ready to complete a challenge of any difficulty for you.
SkyCoach Boosting & Coaching Services
Here, at SkyCoach, we help people experience their favorite online games in a new way. You will never feel left alone or stuck at a certain point. To let you enjoy WoW in its finest form, we offer a large range of various boosting and coaching services. If you do not have enough time to take part in particular in-game activities, we are here for you.
We have been in this sphere for over 5 years and have thousands of satisfied clients who trust us. Our professional players are always ready to complete your most demanding orders in the shortest time possible. To make our services even more convenient, we provide cashback on all orders.
Take a look at our Mythic Carry boost as an example of what we do. If you still have any questions left, you can contact our 24/7 customer support service. Remember that we are always by your side and are there to help you.
Final Words
This is the end of our guide. We hope you have learned a lot about playing Fury Warrior in the Mage Tower challenge. Get ready to test your skills and fight this tough boss we discussed earlier. Make sure to stay with us, as we will keep updating this article if any changes occur.
F.A.Q.
What reward do Fury Warriors get from Timewalking Mage Tower?
The most wanted reward you should be hunting for is a class-specific transmog set. Once you defeat Agatha, it is yours forever.
What are the best Fury Warrior talents for Mage Tower?
During this encounter, you want to prioritize AoE damage, as you need to deal with constantly spawning imps. For this, you usually use the Whirlwind talent. However, our suggested build of provides you with decent solo-target damage as well.
How do you increase damage as Fury Warrior in Mage Tower?
Make sure to build up Rage to deal the highest DPS possible. Also, shorten the distance between you and the boss to keep damaging her.
Is Fury Warrior good for Mage Tower?
This specialization does extremely well in terms of balancing between AoE and single-target damage. You can definitely try Fury Warrior to complete this challenge.