Every Guardian Games event in Destiny 2 features a new legendary weapon that can only be obtained during the event. In 2022, the featured weapon was The Tital Void SMG, which had a unique origin trait called Classy Contender that granted 5% class ability energy per kill. Currently, this origin trait can only be found on Guardian Games weapons.
In 2023, the featured weapon is the Strand Scout Rifle - Taraxippos. In this article, we will discuss all the peculiarities of the new Guardian Games scout rifle, as well as how to get Taraxippos Destiny 2.
Check out our most popular
Destiny 2 Boosting services

offered at the best market price:
Is Taraxippos Good and How to Get It?
One of the main advantages of Taraxippos is its uniqueness. Only a few scout rifles in the game can compete with Taraxippos perk pool, especially in terms of useful perk combinations.
Another crucial advantage of this gun is its optimal fire rate of 200 RPM, which allows you to feel comfortable both in PvE and PvP while playing with it.
Answering the question of what is the god roll for Taraxippos, we would like to highlight 2 main rolls for PvE:
These perk combinations make it clear that this time it is worth farming Guardian Games not only for cosmetic items, but also for one of the best scout rifles in the entire game for PvE.
As for the Taraxippos PvP god roll, the perk combination of Zen Moment + Keep Away/Encore will give you a decent advantage in battle without requiring a reload or a switch to another weapon.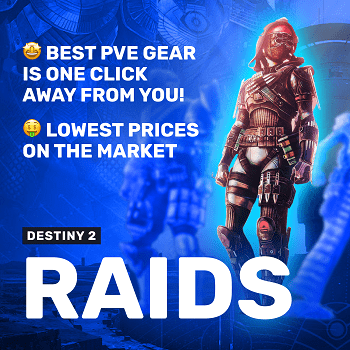 Taraxippos can also be rightfully called a competitor to popular scout rifles such as Hung Jury and Doom of Chelchis. However, none of them fully replaces the other in terms of their stats and perks.
Moving on to the question of how to farm Taraxippos scout rifle Destiny 2, the same rules are applied as last year. To obtain the unique Guardian Games gear, you will still have to farm Silver, Gold, and Platinum medals and then deposit them into your class bank.
The rarity of the medal directly affects the chance of getting the weapon. So, for maximum farm efficiency, we recommend focusing on farming platinum medals, particularly by completing the Platinum Card: Lost Sector.
If you do not have time to farm for the Taraxippos god roll or need help with a specific Guardian Games triumph, our company can help you get the desired roll of the new scout rifle or complete the triumph in the shortest possible time.
How Good is Taraxippos with Strand Subclass
Guardian Games Taraxippos can be combined with any subclass, but it will perform best when paired with Strand abilities. If you are lucky enough to get the Destiny 2 Taraxippos god roll with Hatchling and Outlaw perks, then consider using the following fragments in combination with Hatchling Grenade:

If you are aiming to obtain the best Taraxippos roll Destiny 2 with Gutshot Straight + Explosive Payload perks, then it would make sense to replace Thread of Isolation with Thread of Rebirth.
This combination of fragments will allow you to fully utilize all the advantages of Taraxippos when shooting at a distance, thanks to a large number of Hatchlings created both by the weapon itself when killing enemies and by your abilities. Also, if you are playing as a Warlock and using Swarmers, you should destroy Strand Tangles with Taraxippos, as it will spawn 2 more Hatchlings.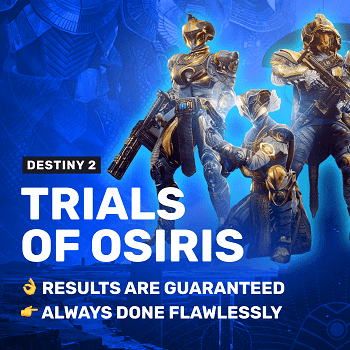 What to Use with Taraxippos
It is especially worth considering Special Weapons when using Taraxippos. If you are using the Strand subclass, we strongly recommend that you pay attention to the list of weapons below. They can be extremely useful in combination with Taraxippos:
These guns have decent splash damage when using the right perks (Royal Executioner only with a filled Reservoir Burst or Incandescent perk) and can greatly improve your Strand subclass's performance. In particular, they can quickly replenish your grenade by dealing damage to multiple targets.
As for Heavy Weapons, if you actively use Thread of Generation and Thread of Ascent Aspects with Taraxippos, rocket launchers like Two-Tailed Fox will be a great choice. Otherwise, there is no significant difference in what to use.
If you do not have any of the above-mentioned guns or wish to get a specific god roll, then our Legendary Weapon Boost and Exotic Weapon Boost services can help you get the desired weapon with the necessary perks at the lowest prices!
Conclusion
The new Destiny 2 Guardian Games scout rifle has turned out to be surprisingly excellent. Impressive perk combinations, as well as a lightweight frame, have made this weapon a coveted reward for many players. Compared to other popular scout rifles, Taraxippos only lags behind its competitors in the lack of the ability to use Enhanced Perks or Adept Mods.
Unfortunately, the opportunity to obtain this weapon will only be available from May 2nd to May 23rd, after which you will have to wait another year to try your luck again if you do not get a god roll during Guardian Games 2023.
We hope that our article helped you understand, which perks work best with the new Guardian Games gun and also answered the question of Taraxippos Destiny 2 how to get the god roll.
F.A.Q.
Is Taraxippos craftable?
As with any event weapon, Taraxippos is no exception and unfortunately is not available for crafting. This means that you will not be able to obtain Enhanced Perks for this scout rifle in any way.
Is it possible to use Adept Mods with Taraxippos?
Due to the inability to obtain an Adept version of Taraxippos, you cannot use Adept Mods with this weapon.
What is the easiest way to get Taraxippos in Destiny 2?
The easiest way to obtain Taraxippos is by farming gold Guardian Games cards. By completing them, you will earn gold medals that can be used to farm Guardian Games gear, including Taraxippos.
What is the rarest Taraxippos roll in Destiny 2?
The rarest roll you can get is Taraxippos with Gutshot Straight and Explosive Payload perks.
What is the Taraxippos roll in Destiny 2?
Taraxippos is a weapon with a rich selection of perks to choose from. For example, you can get one of the best PvE perks, Hatchling, on this scout rifle. You can also obtain another combination of perks such as Gutshot Straight and Explosive Payload.
How do you get Taraxippos in Destiny 2?
You can randomly obtain Taraxippos during the Guardian Games 2023 (May 2 - May 23) by depositing Silver, Gold, and Platinum medals into your class bank.