In the grim and unforgiving post-apocalyptic landscape of Escape from Tarkov, survival is the ultimate goal. But to survive, you need resources, and in this environment, Roubles reign supreme. Welcome to our Escape from Tarkov money making guide, your comprehensive resource to navigating the treacherous streets and darkened corridors of Tarkov while accumulating the wealth you need to thrive.
In this war-torn city, you will encounter ruthless mercenaries, scavengers, and hostile forces around every corner. Your survival depends on your ability to adapt, strategize, and, most importantly, whether you know how to make Roubles in Tarkov to secure the gear and resources necessary to stay alive. Whether you are a seasoned veteran or a newcomer to this hardcore first-person shooter, this article will equip you with the knowledge and tactics you need to get money fast in Tarkov during any stage of the game.
Join us as we delve into the intricacies of looting, trading, and market manipulation. Discover secrets and tips that will help you farm money fast in Tarkov, ensuring you can progress faster and build the ultimate arsenal. Brace yourself for a thrilling journey into the heart of Escape from Tarkov's economy, and let's uncover the most effective strategies to make money fast.
Before we get straight to the topic, we would like to share the best way to make money Tarkov 2023 first. While the game offers plenty of options to become richer on your own, a lot of players prefer to Buy EFT Roubles from SkyCoach to save their time and get the required amount of currency right away. We offer fair prices and guarantee the fastest delivery!
IMPORTANT NOTE: At SkyCoach, you can also Buy EFT Boost at the lowest prices and with the fastest delivery. You can make your first purchase even CHEAPER if you find our special PROMO CODE (highlighted in green) hidden in this article and get a 20% DISCOUNT.
Check out some of our most popular
Tarkov Boosting

services below:
What are Roubles in Escape from Tarkov
In Escape from Tarkov, Roubles are the primary in-game currency used for various transactions and activities within the game. They play a central role in the Tarkov economy and are essential for your survival and progression.
Do you still wonder why you want to know how to make money in Tarkov? Here are a few examples you can spend your currency on:
Trading.

Roubles are used for buying and selling items from traders and the

Flea Market,

a player-driven marketplace. Traders offer a variety of weapons, gear, and consumables in exchange for the in-game currency. The Flea Market allows players to set their own prices for items and engage in player-to-player trading;

Repair & Maintenance.

This currency is also needed to repair and maintain your

equipment and weapons.

After intense firefights, your gear may become damaged and less effective. Spending Roubles to repair and maintain your items ensures they remain in good working condition;

Ammunition & Consumables.

You will need Roubles to purchase

ammunition, medical supplies, food, water,

and other consumables essential for your character's survival in the harsh Tarkov environment;

Hideout.

Your hideout, a personal base of operations, can be upgraded fairly quickly if you know the best way to get money in Tarkov. These upgrades improve various aspects of your character, such as health regeneration, crafting capabilities, and more;

Barters.

Some traders offer items for barter, where you exchange specific items or currency for valuable equipment. These barters often require Roubles, and taking advantage of them can be an efficient way to obtain valuable gear.
This list is far from one yet one thing becomes clear even after these five points – learning the basics of Tarkov Roubles farming is essential and can help you dominate the game at any stage.
How to Make Money in Escape from Tarkov
While making money in Tarkov can be challenging, it becomes much easier with the right strategies and a bit of luck. In the following part of the guide, we will share the best methods for earning fast money in Tarkov and describe every one of them to ensure you understand exactly what we are talking about. BLOG20
Here is the list of the Tarkov money farming methods you want to use to stuff your pockets with Roubles:
Looting;

Scav Runs;

Farming Scav Bosses;

Trading;

Crafting & Hideout;

Questing;

Hatchet Runs;

Weapon & Armor Trading;

Flea Market Flipping.
Before we begin, let us remind you of another important aspect of the Tarkov gameplay. Yes, we mean leveling, which is another huge problem for most players, especially those who only begin their journey. Therefore, we offer you to Buy EFT Power Leveling from our company to speed up this process, save your time, and nerves. We guarantee the fastest result and fair prices as always!
Looting
Looting is one of the fundamental and most direct ways to make money in Escape from Tarkov. It involves searching for valuable items within the game world, and it is an essential skill for survival and wealth accumulation in the unforgiving Tarkov environment.
By mastering the art of Looting, you can find valuable items, such as:
Weapons;

Attachments;

Ammunition;

Armor;

Medical Supplies;

Keys.
Selling this stuff is the best way to make Roubles Tarkov 2023 and will remain so forever. So, pay attention to what is lying around you and see how much money you can get for it.
Successful Looting requires a deep understanding of the game's maps. Each map in Tarkov has specific spawn locations for loot, with varying degrees of rarity and value. Learning these spawns and hotspots on different maps is essential to efficient looting.
Looting can be risky, especially in high-traffic areas where other players are also searching for valuable items. Balancing the risk of encountering hostile players with the potential reward of finding valuable loot is a crucial aspect of looting in Tarkov. Experienced players often learn to prioritize certain areas with lower player traffic for more secure looting opportunities.
Scav Runs
Scavenger (Scav) runs are an essential and unique aspect of the game, representing another best way to get Roubles in Tarkov and acquire valuable resources in the game. Scav runs provide a distinct gameplay experience compared to playing as your primary PMC and can be highly profitable.
When you perform a Scav run, you enter a raid as a scavenger character with pre-selected gear provided by the game. This gear does not come from your own inventory, so you DO NOT RISK losing any of your personal equipment. This makes Scav runs a risk-free way to explore the game world and acquire loot.
During a Scav run, you have the opportunity to loot containers, bodies, and rooms in the same way as PMC runs. You can search for valuable items such as weapons, armor, attachments, and other valuable loot. Learning the map and good loot locations is crucial to maximizing your profits.
Completing Scav runs also contributes to your overall character skills, similar to PMC raids. This includes skills like endurance, strength, and health, which can improve your performance during raids.
Farming Scav Bosses
Scav Bosses are AI-controlled, heavily armed, and well-protected characters who can be found on specific maps. These bosses are surrounded by bodyguards and often carry valuable loot. Engaging and defeating Scav Bosses and their guards is arguably the fastest way to make money in Tarkov if you have a reliable team and are well-equipped.
Here is a list of the three reasons why slaying those bosses can be a lucrative activity:
Valuable Loot Drops.

Scav Bosses and their guards carry high-value items, including

rare weapons, armor, ammunition,

and

attachments.

They often have specialized gear that can be highly sought after by other players;

Weapon & Gear Upgrades.

Defeating Scav Bosses allows you to acquire their unique weapons and armor. These items can be significant upgrades to your character's equipment, and you can either use them in your subsequent raids or sell them on the

Flea Market

or to traders for substantial profits;

Barter Items.

Scav Bosses sometimes carry barter items, which can be traded to traders or sold for

Roubles.

These items can be used to unlock valuable trades for high-end gear or other rare items. Farming these enemies can be an efficient way to collect these barter items.
Consistent Scav Boss farming on specific maps improves your knowledge of these maps. You become more familiar with their layouts, high-value loot locations, and potential engagement points, making you a more effective and efficient player overall. Moreover, this is the answer to how to make money fast in Tarkov in the future since you will know the best spots for Looting as well.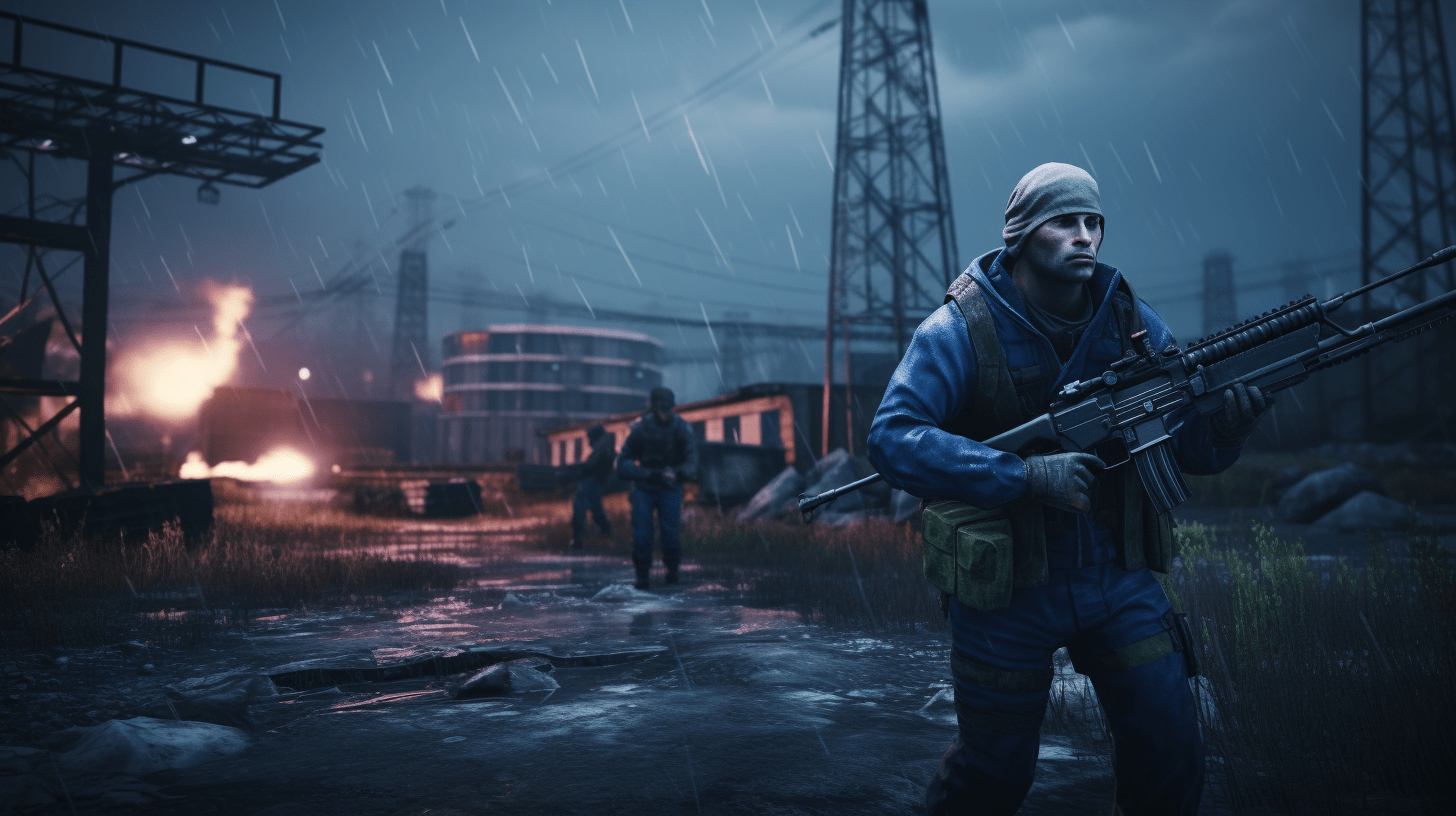 Trading
Trading is a crucial aspect of the in-game economy in Escape from Tarkov. It serves as a means to both acquire essential gear and items and to make money. Trading can be highly profitable if you understand the market dynamics, trader relationships, and the supply and demand of items in the game.
If you know how important it is to buy low and sell high, this is a short answer to how to get money fast in Tarkov since you can profit from every successful trade. NPCs have fixed prices for the items they sell, but players can set the prices for items they list on the Flea Market, the player-driven marketplace.
This dynamic creates opportunities for you to buy items from traders at a low price and then resell them on the Flea Market at a higher price. Identifying items with a significant price difference can result in substantial profits.
Crafting & Hideout
Crafting and utilizing your hideout efficiently in Escape from Tarkov can be a lucrative way to make money. The hideout is your personal base of operations in the game, where you can craft valuable items, improve your character's abilities, and passively generate resources.
The hideout consists of various modules, each offering different bonuses and capabilities. By investing in hideout upgrades, you can improve aspects such as health regeneration, energy recovery, crafting speed, and more. These upgrades enhance your overall performance during raids and help you survive longer, thereby increasing your potential for making money.
Crafting items yourself can be cheaper than buying them from traders or the Flea Market, which saves you Roubles in the long run. Some valuable crafted items include:
Ammunition;

Medical Supplies;

Rare Items (e.g. Red Rebel ice pick or SICC case);

Gunpowder.
The hideout provides a daily production cycle for items like fuel, water filters, and other resources. By regularly maintaining and collecting these resources, you can accumulate valuable items that can be used or sold on the Flea Market.
Questing
Quests in Escape from Tarkov serve as a multifaceted way to make money and progress in the game. Completing quests not only rewards you with Roubles, items, and XP but also unlocks new trader levels, increasing your access to more profitable trades.
Here is a detailed explanation of how Questing can help you make money in Tarkov:
Rouble Rewards

Many quests offer Roubles as a reward upon completion. These Roubles can add up quickly, providing you with a steady income as you progress through the game. Completing quests is a reliable way to replenish your in-game currency and afford essential items.

Item Rewards

Quests also grant you various items as rewards, such as weapons, armor, attachments, medical supplies, and consumables. These items can be valuable for your own use or sold on the

Flea Market

for Roubles.

Trader Reputation and Access

As you complete quests for different traders

(Prapor, Therapist, Skier, Mechanic, Peacekeeper, Ragman),

your reputation with them increases. Higher trader reputation levels unlock access to better trade deals, lower prices, and additional inventory. This means you can purchase items at a discount and resell them for profit or acquire gear at a reduced cost.
Cannot handle a particular quest on your own? Trust this job to our PROs, as we are here to offer you to Buy Tarkov Quest Boost from our company. By doing so, you can be sure we will complete any quest in a blink of an eye. As usual, we guarantee the lowest price and the quickest result.
Hatchet Runs
Hatchet Runs, also known as Container or Pistol Runs, is a unique way to make money in Escape from Tarkov. These runs typically involve minimal gear, often using only a melee weapon, a pistol, or a hatchet, and focus on quickly looting valuable items from high-risk, high-reward areas. While they can be a controversial playstyle in the Tarkov community, Hatchet Runs can be profitable for those who prefer a more scavenger-oriented approach.
The primary goal of container runs is to quickly and efficiently loot valuable items. You can focus on looting items like rare keys, high-value attachments, or barter items without worrying about engaging in prolonged firefights.
We highly recommend you pay attention to the following maps in case you enjoy doing Hatchet Runs:
Shoreline;

Interchange;

Reserve;

Customs.
This is how to make Roubles fast in Tarkov if you have plenty of valuable gear you do not want to lose yet still wish to loot some good stuff along the way.
Weapon & Armor Trading
Weapon and armor trading in Escape from Tarkov is a strategy where you acquire, modify, or trade firearms, attachments, and armor to generate profit. This approach involves buying items from traders, enhancing them, and then selling them on the Flea Market or directly to other players.
To succeed in weapon and armor trading, you must have a deep understanding of the Tarkov economy and the ever-changing supply and demand of items. By monitoring the Flea Market, you can identify trends in item prices, and recognize when certain items become undervalued or overvalued.
Some traders occasionally offer rare and limited-edition weapons or armor that are highly sought after by players. These items can be purchased and sold on the Flea Market at a premium price, especially during periods of high demand.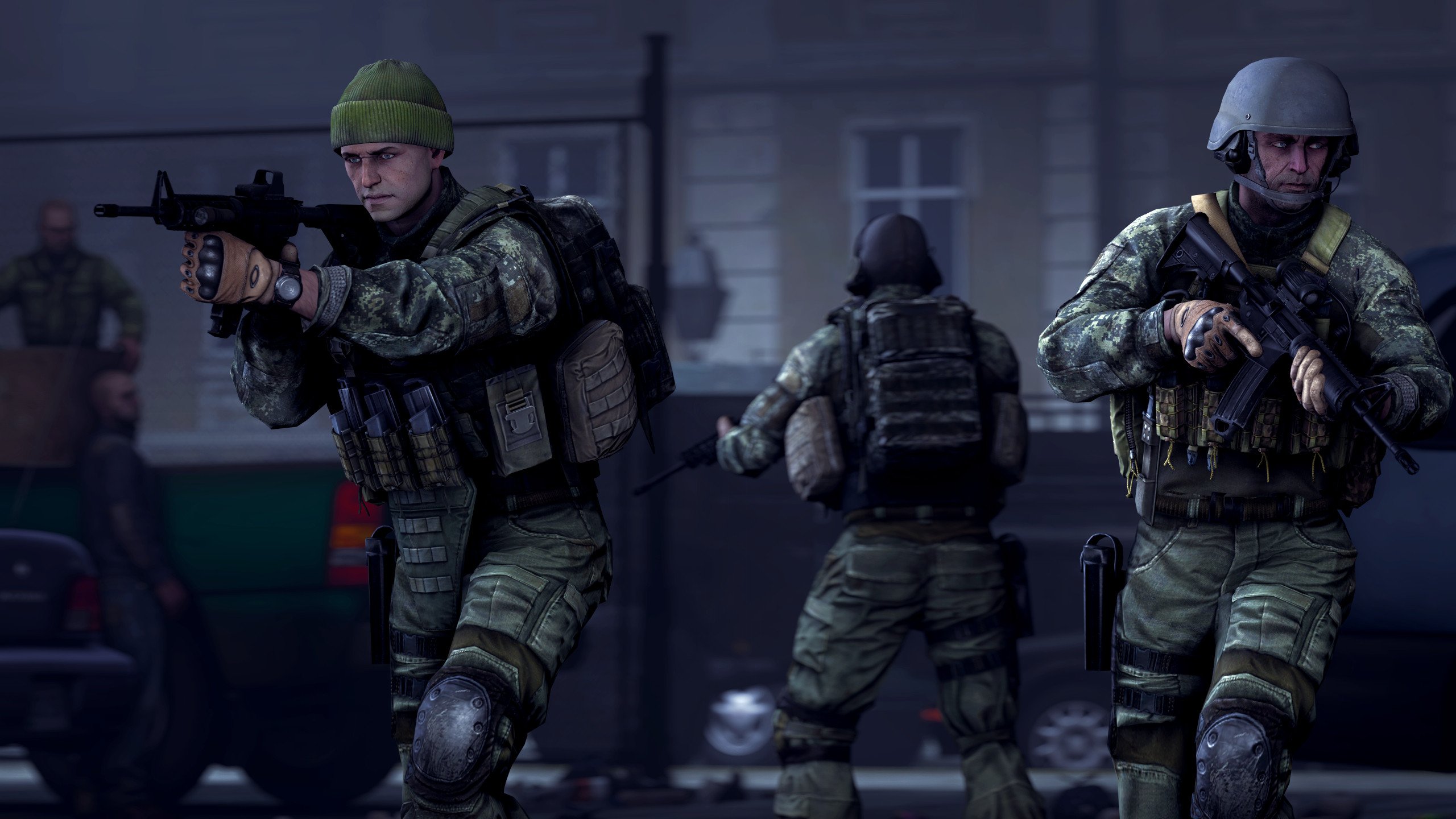 Flea Market Flipping
Flea Market Flipping, often referred to as "Flipping" or "Market Flipping," is a trading strategy in Tarkov that involves buying items from the Flea Market at a lower price and then reselling them at a higher price to make a profit. It is a method of taking advantage of price discrepancies, changes in market conditions, and supply and demand dynamics.
Successful flipping begins with careful observation of the Flea Market. You need to monitor the prices of various items, including weapons, attachments, armor, keys, and consumables, to identify trends and fluctuations. Keep an eye on both specific items you are interested in and broader market trends.
Flipping requires you to identify underpriced items or items with the potential for price increases. This could be due to a variety of factors, including:
Supply & Demand.

When an item is in high demand but has limited supply, its price tends to rise. Conversely, items with low demand and high supply often see lower prices;

In-Game Events.

Events or changes in the game, such as quests, updates, or map changes, can influence item prices. Understanding how these events affect the market can help you predict price movements;

Trader Restocks.

Traders occasionally restock limited quantities of high-demand items. By purchasing these items and reselling them at a higher price, you can make a profit.
When you identify a potential opportunity, execute your flips strategically. Buy undervalued items and list them at a higher price. Keep in mind that there is a fee for listing items on the Flea Market, so factor this into your pricing strategy.
The Best Map to Make Money in Tarkov
When it comes to the best map to make money in Tarkov, the choice usually falls on Interchange or Reserve, depending on your playstyle, current in-game economy, and your knowledge of map layouts.
Interchange

– Particularly the Ultra shopping mall, offers a variety of stores and hidden stashes with high-value items, including weapons, attachments, and tech-related gear. It is known for being a profitable map for loot-focused runs;

Reserve

– This is a map with numerous loot opportunities, such as the King building, train station, and military barracks. It features valuable items, including weapons, armor, and valuable keycards. However, it can also be a high-traffic and high-risk map.
Escape from Tarkov Money Making Tips & Tricks
As our Tarkov money farming guide draws to an end, we would like to share the following EFT money making tips and tricks to maximize your future profits:
Scav Runs for Low-Risk Profit.

Utilize Scav runs to minimize risk. As a Scav character, you do not risk your primary gear. Focus on looting valuable items and extracting them safely. Anything you collect can be sold or transferred to your

PMC

for use in future raids;

Smart Inventory Management.

Efficiently manage your inventory by stacking items and using containers. Prioritize valuable loot and items needed for quests. Sell items you do not need, but consider the long-term potential of some items that may become more valuable later;

Complete Trader Tasks.

Focus on completing trader tasks to earn Roubles, experience, and valuable rewards. Trader tasks often lead to unlockable trades, discounts, and reputation improvements that can enhance your money-making capabilities;

Raid Planning & Map Knowledge.

Invest time in learning map layouts, key locations, and loot spawns. By knowing where valuable items are located and how to move efficiently through maps, you can maximize your profits and reduce your exposure to danger.
Conclusion
Escape from Tarkov presents a challenging and dynamic environment, where adapting to the ever-evolving in-game economy is key to financial success. Whether you choose to focus on Scav runs, trading, crafting, quests, container runs, or auction house flipping, each method has its own unique appeal and potential for profit. To make money fast, it is important to find a balance that suits your playstyle, risk tolerance, and in-game knowledge.
Regardless of the approach you take, always remember that success in Tarkov requires a combination of skill, patience, and a deep understanding of the game's mechanics. The best money-making strategies often involve a mix of these methods, and the right choice for you depends on your individual preferences and goals.
F.A.Q.
What is the best map to make money in Tarkov?
Interchange is considered the best map for this goal since it contains plenty of valuable loot, including weapons and attachments that can be useful for future raids.
Can you make real money in EFT?
Yes, you can make real money in Tarkov by selling your in-game items for real money.
What to sell in Tarkov?
In most cases, you want to sell items you do not use or consider useless at any stage of the game.
How do you get Dollars in Tarkov?
Usually, you acquire Dollars when participating in raids or completing quests, as well as trading on Flea Market.
What is the best way to make money in Tarkov?
Doing Scav Runs and Looting around the most profitable maps like Interchange can help you earn enough Roubles to buy practically anything you want.
How do you make money on Tarkov Flea Market?
The most obvious method to use here is to buy items at their lowest point and sell them when they cost more. It is called Market Flipping and can be quite beneficial if you know what is going on in the game's economy system.
How do you get good loot in Tarkov?
Raiding is the best source to get powerful and rare loot in EFT.