With massive updates brought by the Dragonflight expansion, every class feels slightly different now. Today, we will focus on one of the most challenging, yet rewarding, specializations ever available. This guide is devoted to Arcane Mage and everything you need to know about this class to play successfully.
To begin with, it is a ranged caster who can take down an enemy in a few seconds. For that, you have a variety of spells at your disposal. All of them are equally great at dealing damage against single and multiple targets. However, destroying a solo target remains your primary job.
Even though this specialization has been with us for ages, it feels different with every expansion. Besides, it remains one of the most complex classes to master. The reason for this is that it heavily depends on your Mana management.
If you are only beginning your path to getting a handle on this spec, we have you covered. By reading our Arcane Mage Dragonflight guide to the end, you will learn what gear you should wear, possible talent builds, and more.
Arcane Mage Dragonflight Changes
All classes have received tremendous rework concerning the talent system. Starting with one of the most overpowered spells this specialization has been gifted with, it is called Arcane Surge. The latter has been widely discussed, as a lot of players are sure it is too strong in PvP.
To describe it shortly, you spend all your Mana to deal a devastating amount of damage against a solo target. It also hits nearby enemies yet it is not a big deal. Depending on how much Mana you had, the damage done radically increases. On top of that, you begin to regenerate Mana much faster and deal extra damage with all your spells.
This specialization has always been famous for its ability to cast spells on the go. The game's developers have decided to emphasize this part of the gameplay. By using the Foresight talent, you can use spells on the go for 4 seconds. Nonetheless, you are to stand still for 10 seconds to receive this buff.
Arcane Mage Pros and Cons
Just like any other class, this specialization is far from perfect. To prove that, the next part of our WoW Arcane Mage guide is devoted to this spec's strong and weak sides.
Starting with the positive points, they are as follows:
Overwhelming burst damage potential;
High mobility;
Can boast a range of utility spells;
Decent survivability due to damage-preventing abilities;
Can deal damage on the go.
Before we move to this spec's negative sides, it is worth mentioning one crucial point. You can only gain the full benefit from this spec and feel the described pros if you are a skillful player. In other words, you need to practice for quite a while and train your rotations to perfection before you become a master of this spec. Now, let us proceed with the negative points, which include the following:
Requires a higher skill cap from a player;
Managing your Mana efficiently is vitally important;
No self-healing abilities, you can only prevent upcoming damage;
Casting spells in a particular order is a must-have skill to burst down an enemy.
No doubt, it is one of the most dangerous specs when it comes to a PvP aspect. However, it is also a challenging one. Not every player can master this class in a few days or even weeks. The reason for this is the various rotations you have to learn. Without them, you lose your burst potential completely. They are your tools to win any fight no matter how it develops.
If you wish to try this specialization but have no time to level up another alt, we are here for you. You can Buy Dragonflight Powerleveling services from our company, to get your Arcane Mage boosted in a flash. You no longer need to bother completing quests and grinding mobs. Our professional players will take care of this process for you.
Arcane Mage DPS Guide
Being a ranged caster, your gameplay revolves around safe positioning and maximum damage output. The latter can only be achieved through efficient Mana management. Whether you like it or not, it is not always possible to one-shot a foe with Arcane Surge. Besides, playing this specialization makes you heavily dependent on Arcane Charges.
They are your resource, which you generate through Arcane Blast and several other spells. Spending them to cast Arcane Barrage, for example, increases its damage. The same mechanic is applied to other spells you use in battle. You can have up to 4 charges but you begin losing 1 charge every 5 seconds if you remain inactive for 40 seconds.
If you have only just started mastering this specialization, we have prepared a short guide just for you. Casting Arcane Blast is your primary tool, not only to deal damage, but to also generate charges. Make sure to save Evocation to restore your Mana pool after using Arcane Surge.
Once you have enough of these charges under your belt, go for Arcane Barrage to deal immense damage against a solo target. You will also restore extra Mana, which is what you need to keep your rotation flowing.
Arcane Mage Core Abilities
As you already understand, your primary role during any fight is to deal damage. To do this efficiently, you have to position yourself properly and avoid direct encounters with your foes. Luckily, you have a range of utility cooldowns for this. In this part of the article, we will pay extra attention to what WoW Arcane Mage abilities you cannot go without:
Of course, this list is far from complete. We have described the most widespread abilities and talents only. As you master this specialization, you will discover a ton of other useful spells to use in battle.
We can only say that this spec is an all-purpose tool for any in-game content. No matter if you are fighting another boss or an actual player, you are equally strong if the specialization is played correctly.
Have you ever found yourself in a situation where you do not feel too self-reliant when clearing a dungeon? Even if you are a true master of a particular specialization, no one guarantees you the result. If your goal is to get the highest-rank loot no matter what, go ahead and check our Mythic Carry services. We can assure you that our professional players will take care of any dungeon for you.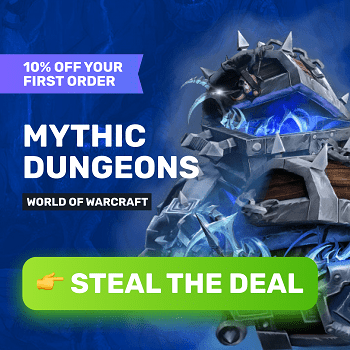 Arcane Mage Stat Priority
When it comes to Arcane Mage stats and their distribution, things may get controversial. Remember, this spec is highly skill dependent. It means you can change the suggested priority if you feel like it. Nonetheless, if you have only begun your path to mastering this class, we recommend that you prioritize your stats as follows:
Intellect

is your primary stat, which influences your damage output. Obviously, you should focus on it by all means possible. The best source to draw it from is wearing

Cloth

armor and wielding particular weapons. We will get to this part further in the article;

Critical Strike

increases the chance of bursting down a foe even faster;
Here you can go for either

Haste

or

Mastery.

Both stats are extremely important to this specialization. The first one allows you to cast spells noticeably quicker. The second one influences your Mastery: Savant talent. You can try both varieties to see which one suits your playing style more;

Versatility

is probably the least important stat for this specialization. The reason for this is that a slight damage reduction does not provide a significant survivability boost. Instead, you should rely on your defensive cooldowns. It also provides you with a damage increase but the bonus is not strong enough to choose this stat over others.
Keep in mind that this specialization is highly versatile. You can easily change the suggested priority if you see that the situation requires it. Still, the described alternative works fine in most situations. If you have only begun acquainting yourself with this spec, go for it and try it in the game.
Arcane Mage PvE Builds
No matter what PvE activity you are into, your primary task remains the same. You are to deal maximum damage by using a particular rotation. To achieve this goal, we have prepared the best PvE Arcane Mage build that unlocks its full potential during Raiding.
Luckily, with the massive talent system upgrade brought by Dragonflight, creating a perfect talent setup has become easier and more interesting. While fighting a boss, you should focus on dealing solo-target damage and avoid any boss' abilities that can possibly hurt you.
First off, you should customize your main Mage branch that includes the following talents: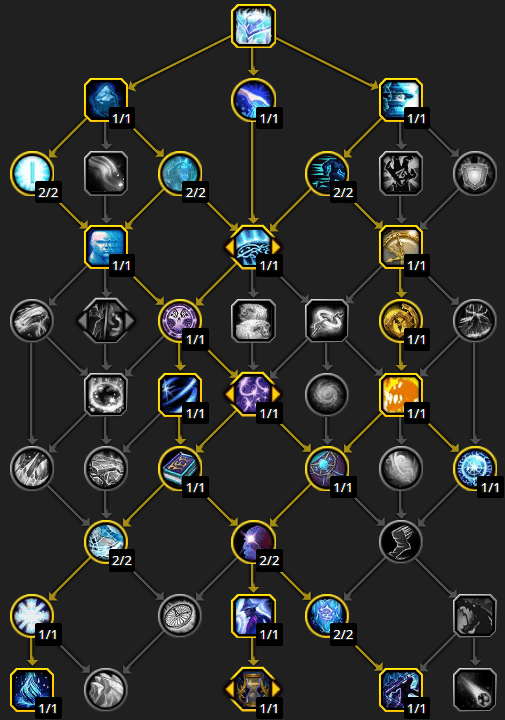 Moving further, you should set up the Arcane tree that looks as follows: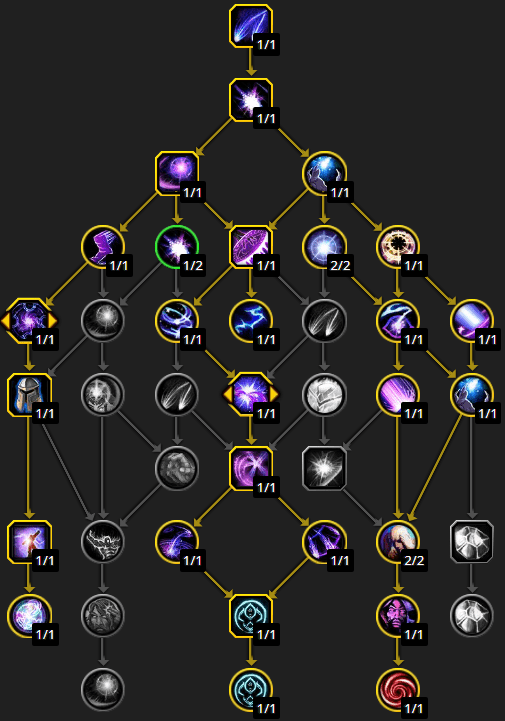 You can easily export the described build directly to your game by using this code:
B4DAAAAAAAAAAAAAAAAAAAAAAQCIplIikUAJNhISikIhEaBSLJAAAAAAAAAAAAJJJJhkkkcAA
As you can see, the suggested setup functions perfectly due to the talent synergy. We are talking about talents like Arcane Harmony and others. Using this variation allows you to maximize damage output against a single target.
Speaking of other Dragonflight Arcane Mage PvE setups, we would like to share the one that works best for Mythic+ content. It works in a similar way as the previous build does. Of course, it would be nice to have more AoE instead of solo-target damage. However, this specialization is more about bursting down a strong enemy rather than hitting everyone around.
Starting with the main Mage branch, it contains the following talents: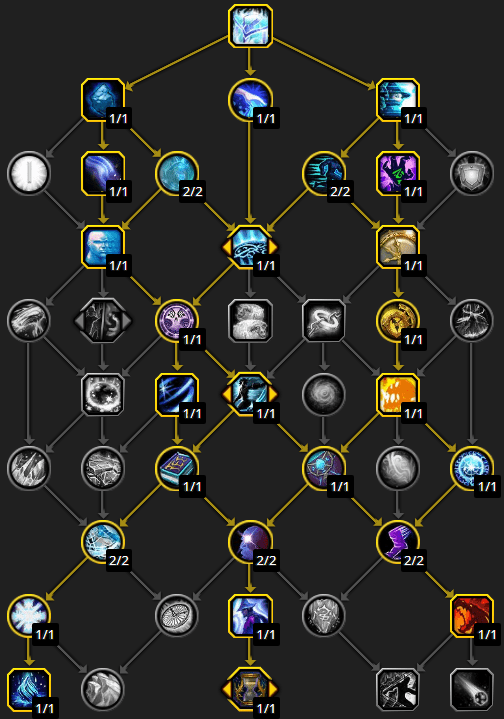 To unlock your damaging potential, go for the following talents in your Arcane branch:
Make sure to insert the presented below code to export this build directly to your game:
B4DAAAAAAAAAAAAAAAAAAAAAAIJQolIJSSDk0kIiISiESolg0SCAAAAAAAAAAAgkkkESSSiA
The most crucial point is not to mix the ability order though it will require some time to get used to it. However, we will pay extra attention to this topic when we get to the rotation paragraph. Keep in mind that both builds require heavy Mana management.
If you have only begun playing as Arcane Mage, make sure to leave Evocation until you actually need it. Disobeying this rule may lead you to stand still for half of the battle, as you will have no Mana.
If you do not feel strong enough to challenge a boss or clear a dungeon on your own, we have you covered here. After all, everyone deserves to wear top-rank equipment and enjoy the game. For that, you can Buy Dragonflight Boost from our company and let our pro players take care of any PvE content for you.
Arcane Mage PvP Build
When thinking of the perfect Dragonflight Arcane Mage PvP build, it is crucial to not only focus on dealing damage. You should also think of what tools can help you survive in battle. Your most dangerous enemies are those who can strike unexpectedly or close the gap quickly. That is why the recommended setup is a great combination of offensive and defensive talents.
It works especially nice against melee classes due to the Ring of Frost and Ice Nova abilities. Pairing them together with your mobility tools makes you less vulnerable and allows you to deal more damage from a distance.
As usually, let us begin with the Mage tree, which looks as follows:
Moving further, we have the Arcane branch including the following talents: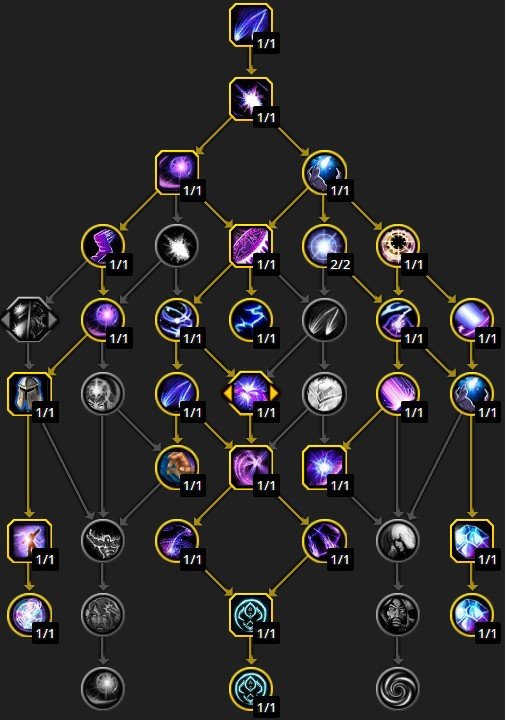 By inserting the presented code, you can easily export this build to your game and try it yourself:
B4DAAAAAAAAAAAAAAAAAAAAAAIJJRCikIJlASTIiISikEolEikAAAAAAAAAAAASkkkESSSiA
As a final piece of advice, do not forget to use your invisibility spells. They are your key to correct positioning and disengaging the fight when necessary. On top of that, do not hope for Arcane Surge to do the whole job alone.
Even though it is a recently-implemented spell and you are definitely eager to try it out, use it only when necessary. It is a great tool to finish off a low HP target or focus a squishy enemy but your PvP rotation should not solely revolve around it.
To unlock this specialization's full PvP potential, you should max your character first. If you already have a ton of alts, this may be an issue. In that case, you can buy our WoW Powerleveling services and let our professional players do the job for you. We guarantee you the fastest level boosting and reasonable prices.
Arcane Mage BiS Gear
As for the Arcane Mage BiS equipment, the latest expansion has brought several changes concerning this aspect as well. To begin with, you no longer depend on Raid and Mythic+ sets that heavily.
The reason for this is that you can create their equivalents by using the Crafting Order system. Of course, they will not be the same in terms of provided stats. However, they are much cheaper and easier to get.
If you still decide to go for the Raid set, remember that it is particularly difficult to collect all the pieces. Nonetheless, if you manage to do this, make sure it looks as follows.
As for the Mythic+ set, it is probably the best Arcane Mage gear you can ever collect though it is practically impossible to get all the equipment pieces mentioned below. If you decide to try your luck, here is a list of items you should strive to get your hands on.
Moving further, we have a few words to say about Flightstones. Players can use it to upgrade their Mythic+ gear item level. The maximum you can reach by using this currency is level 441. As Arcane Mage, you want to focus on upgrading Weapons before anything else. This is a great way to gain extra Intellect allowing you to deal higher damage. After that, you can pay attention to your trinkets if they lag behind other items in terms of level.
Before you make your way to any of the above-described sets, you need decent replacements to continue your path. By using Spark of Shadowflame, you can create substitutes whose stats and bonuses are close to what we see in Raid and Mythic+ sets. Here are a few options you can go for:
As for the Embellishments, you can only wear 2 gear pieces with them. Therefore, you should think of what Embellishments are worth your attention. Here, we have prepared the strongest alternatives for you:
Alchemical Flavor Pocket lets you prolong the buff you get from participating in the

Iskaara Tuskarr

event. Besides, it stays up even if you die;
Potion Absorption Inhibitor is a super useful tool that allows you to prolong the duration of Dragon Isles potions;
Blue Silken Lining provides you with a decent

Mastery

boost if you manage to keep your health level above 90%.
No matter what set you decide to collect, you will need a bunch of gold to buy missing materials or whole equipment pieces. If you are not a fan of endless grinding and farming, but urgently need gold, we have you covered here. Contact us and Buy WoW Gold at a fair price and with the fastest delivery time. By doing so, you can afford anything you like and rule the server.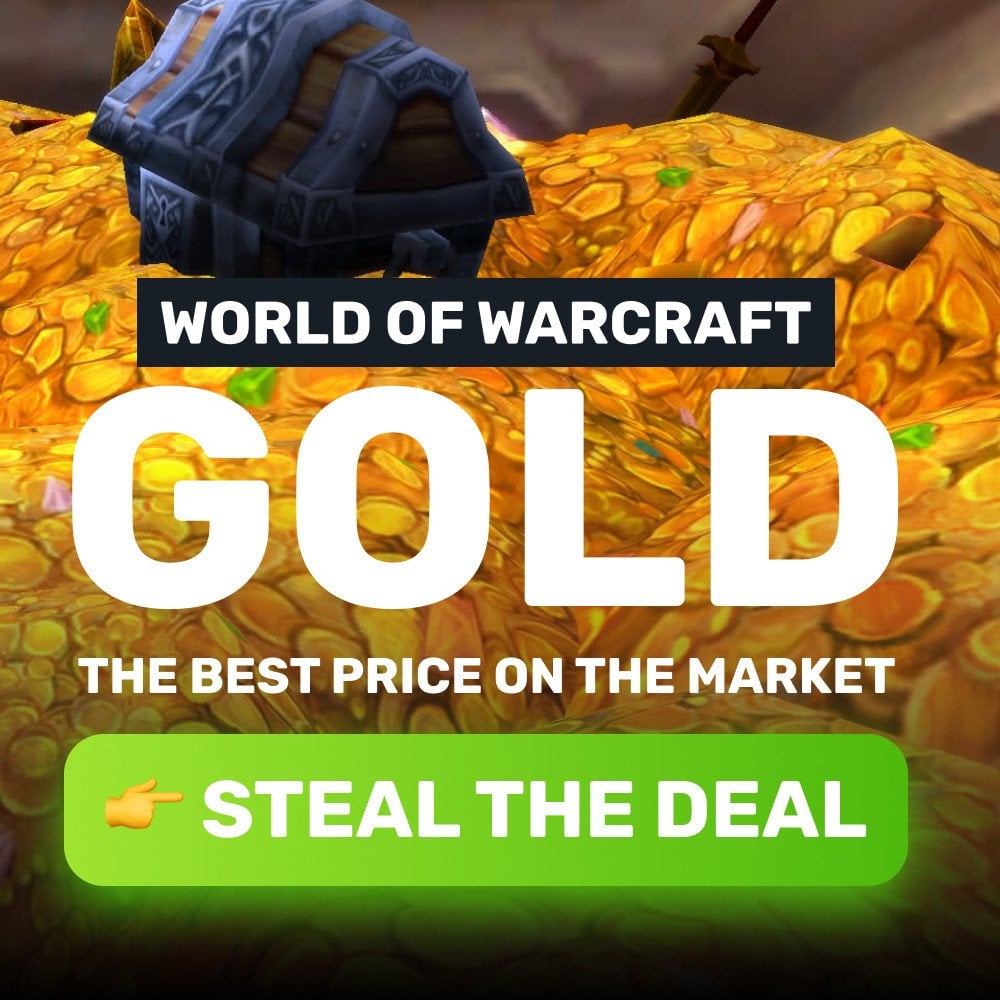 Arcane Mage Enchantments and Consumables
Imagine a situation where you have managed to gather all the equipment pieces you ever wanted. However, your journey is not over. To make your set even more powerful, there are various enchants you can purchase and insert.
In this paragraph, we have prepared a table with the most useful Arcane Mage enchants you can get your hands on. To make it more convenient for you, we have split it into two columns. The first one contains a more expensive alternative while the second one offers a lower-grade option.
Up next, we would like to share several consumables you can use. They are a great addition to your setup no matter what in-game situation you find yourself. Being a ranged damage dealer, you want to maximize your DPS before anything else. For this, use Buzzing Rune which increases your Crit rate for 2 hours. You can buy various versions of this item depending on how much gold you have.
Speaking of other consumables, they include different phials and potions. Some of them boost your damaging potential while others can help you survive in a dangerous situation. Check the following table to see what options you have at your disposal.
All the consumables mentioned are an essential part of preparing for another raid or dungeon. Nonetheless, you can never be sure about victory. If you wish to get high-rank loot no matter what, buy our WoW Raid Boost services. Our pro players try hard instead of you to ensure you get the best loot. We guarantee the result and offer reasonable prices to all our clients.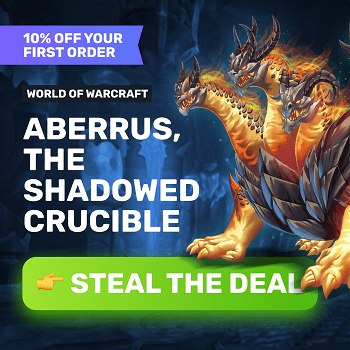 Arcane Mage Best Rotations
As we have stated earlier, Arcane Mages strongly rely on a correctly executed ability rotation. In fact, this is your key to winning even the toughest fights. It is impossible to say what WoW Arcane Mage rotation is the best. The reason for this is that they perform equally well in various situations. To make it easier for you, we have prepared the three most popular rotations you can learn and use in the game.
Let us start with the first variation that focuses on dealing the highest damage against a solo target:
Up next, we would like to share a rotation you can use while your main damaging spells are on cooldown. You surely do not want to stay AFK and wait for them to recharge, right? In this case, you should the following:
Even though this specialization is not too great when fighting a group of enemies, we would like to share an AoE rotation as well. Be careful when using it, as you will often find yourself in melee range:
Launch Arcane Orb at the group of foes to get easy Arcane Charges;
Use any mobility tool you have to get into melee range;
Cast Rune of Power to get your spell damage boosted and try to stay near your rune to keep the effect on;
Go for Radiant Spark to make your enemies take increased damage from you;
Cast Arcane Blast as many times as you need to get fully charged;
Use Touch of the Magi to make your rival accumulate all other upcoming damage;
Then, you are to cast Arcane Surge to burst down the most dangerous foe. This combination rarely leaves any chance to survive;
If fully charged, go for Arcane Barrage to maximize damage output while the accumulating debuff is active;
Go for Arcane Explosion, especially if you can see you can hit multiple rivals simultaneously;
If you lack charges, do not forget to launch Arcane Orb from time to time.
Arcane Mage Leveling
This specialization is second to none when it comes to leveling. The reason for this is you can burst down a mob before it even hits you. In most cases, you would use spells that specialize in dealing damage against solo targets. Casting them is usually enough to defeat mobs one by one without letting them close. To learn more about what abilities act as your primary leveling tool, keep reading further.
Also, we would like to share a leveling talent build to make this process easier for you. Let us start with the main Mage branch that looks as follows: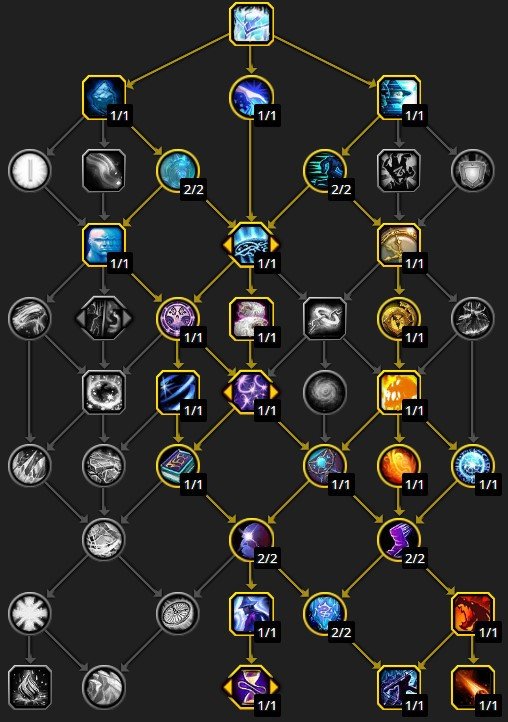 As for the Arcane tree, it has the following talents: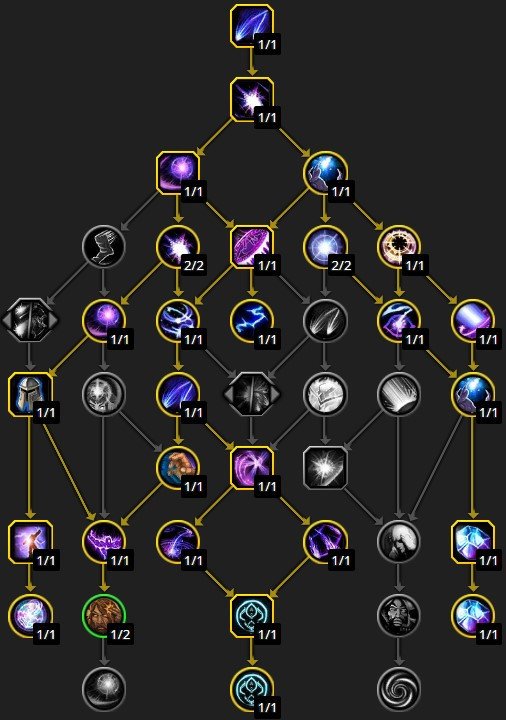 Make sure to copy the mentioned code to export this build to your game:
B4DAAAAAAAAAAAAAAAAAAAAAAAkkkSikIJlAJNhIiIhkEcAJRIJAAAAAAAAAAAAkkkESSSSC
Up next, we would like to share a standard rotation you are likely to use. It is extremely simple but allows you to deal with any mobs quickly:
As for the consumables you can use while leveling, we have prepared a list of the most useful ones:
The whole leveling grinding is worth it due to one reason. Once you reach the level's cap, you can take part in Raiding and Mythic+ content. These in-game activities are your key to gearing up and ruling the server. However, receiving the best loot possible is often a problem, as you depend on other raid or party members.
If you are done with this struggle and want to get the most expensive rewards all the time, buy World of Warcraft Boosting services from our company. Our professional players will take care of any boss or dungeons for you. All you have to do is enjoy the loot and keep exploring the continent.
How to Become a Better Arcane Mage in Dragonflight
As a ranged caster, you want to keep maximum distance between you and your foes. Despite having a variety of defensive tools, you want to use them only in the most dangerous encounters. Another golden rule you should follow when playing as Arcane Mage in the 10.0.2 patch is to choose the current rotation. Luckily for you, we have shared three of them, each suiting a particular in-game situation. Other tips and tricks include the following:
Choose the correct target.

Here, we are talking about the target you should focus with your solo-target rotation. It deals an immense amount of damage and you can practically demolish a squishy enemy. Therefore, make sure you use this rotation against the strongest mob. If we are talking about

PvP,

focus the enemy's melee hero or healer;

Overcapping Mana.

It takes a lot of time to master Mana management when playing as

Arcane Mage.

Most players tend to spend it too quickly or overcap it instead. Your task is to pick up the moment when you can use up all your Mana to deal maximum damage against the boss. If you do not do this, your party literally loses extra damage and someone can even die because of it;

Do not stop casting.

Even if you have used your strongest cooldowns, it does not mean you should wait for them to cooldown while staying AFK. You always have other spells to throw at your enemies. Despite not having a perfect combo at the moment, you can simply cast them to create extra pressure on the battlefield.
Other Guides to Read
Being a team of avid gamers, our SkyCoach team has prepared a ton of articles for you to read. They are not limited to World of Warcraft guides only. However, if you are interested in this game in particular, we have articles devoted to all major Dragonflight professions. On top of that, you can read about other classes. Whether you want to try a role of a damage dealer or healer, we are here to explain every detail for you. Make sure you stay with us to read the most informative articles about your favorite games.
SkyCoach Boosting Services
We are not just a team of amateurs, we actually try hard. At the same time, millions of WoW players do not have enough time to take part in a raid or clear another dungeon. If you are one of them, we have you covered. Our company offers a large specter of boosting and coaching services. We know what we are talking about, as we have more than 5 years of experience in this field.
No matter what your in-game goal is, we are here to help you. Our list of services is not limited to World of Warcraft only. By browsing the list of available games, you will see the most exciting yet time-consuming online titles. Instead of spending your precious time, you can entrust our professionals to do the job for you.
We guarantee you the result in the shortest time possible. Make sure to check what offers we have and how attractive our prices look. Besides, you will get cashback for each order because we care about our clients.
Conclusion
Arcane Mage is definitely one of the most challenging specializations to master out there. Playing it requires concentration and exceptional attention to detail. However, it turns out to be rewarding once you get the basics of it. It is definitely worth every minute you spend trying to memorize all the rotations and practice them in the game.
We hope you have learned a lot about this spec from our guide. Make sure to stay with us, as we will keep updating this article if any changes occur.
F.A.Q.
Is Arcane Mage hard to play in WoW?
Once you learn at least a few of the existing rotations, this specialization stops seeming that difficult. To maximize your value in battle, you should learn to keep distance between you and your enemies.
How do I maximize DPS as Arcane Mage?
Depending on the in-game situation, you are to use a particular ability rotation. Spamming all of your spells will not bring victory. Instead, think of what combination suits a particular fight best.
Is Arcane Mage good in Dragonflight?
Once you learn this spec's essentials, it becomes one of the most dangerous classes to fight against. It deals devastating damage and can burst down a squishy target in a few seconds.
Is Arcane Mage good in PvE WoW?
This specialization proves to be really efficient whether we are talking about leveling or fighting a boss. In fact, you can easily slay the strongest mob without letting it come close to you.