Our series of gameplay guides for all classes in World of Warcraft continues with Guardian Druid Shadowlands Tank Guide! Here you'll find useful tips on how to tune and play your Guardian Druid, survive through every PVE encounter in the game and be always helpful in raid or party.
For your convenience, this guide will be separated into several parts about different aspects of the spec. On this page, you'll find only basic tips and necessary information about how to play as a near-immortal Bear tank.
Check out some of our most popular
WoW Carry services

below:
Guardian Druid Pros and Cons
| | |
| --- | --- |
| Pros | Cons |
| Very good passive incoming damage reduction, which becomes even better with proper talents managing. | The spec is very gear-dependent, especially regarding self-sustain tanking, which makes your early tanking feel weak. |
| Excellent active damage reduction with overlapping Ironfur effects. | You'll have to sacrifice a significant chunk of your survivability on occasions when your DPS and utility are required. |
| Quick and consistent defensive cooldowns. Proper timing is easy to manage and the damage mitigation is quite strong. | Weak multi-target threat generation. |
| Very good raid-wide utility options. | |
| The more physical damage you take, the easier your resource management would be. | |
Guardian Druid Changes in Shadowlands
Guardian Druid has received a lot of changes during the last three major updates. See what they are below.
Shadowlands 9.0.5 Changes
In this update, there were only Covenants changes. Namely:
Adaptive Swarm (

Necrolord

ability) – now deals 5% more damage and healing (was 20%, now 25%). All periodic effects also have this buff.
Convoke the Spirits (

Night Fae

ability) – no longer activate Full Moon and Feral Frenzy in PVP.
Endless Thirst (

Venthyr

conduit) – now provide 8% critical strike chance bonus per stack at Rank 1.
Shadowlands 9.1 Changes
Here we have a lot more changes in Guardian Druid talents and Conduits:
These new PVP talents will be more than helpful not only in PVP encounters but in an open world as well. The two nerfs are not as important as they may seem.
Moreover, there are four new Legendary Powers that became available in Shadowlands 9.1, one for each Covenant:
The Legendary Powers options are of huge importance in the modern World of Warcraft, so you should consider them carefully if you want to be a good healer. Visit our Guardian Druid Covenants Guide to learn more about Covenants, Legendary Powers, and Conduits available for Guardian Druid.
Shadowland 9.1.5 Changes
Swipe – now deals reduced damage beyond 5 targets instead of having a target cap.
Adaptive Swarm (

Necrolord

Ability) – now the jumping range is 50 yards (was 25 yards) and the Swarm will jump from friendly target to another friendly target if there's no enemy target within range.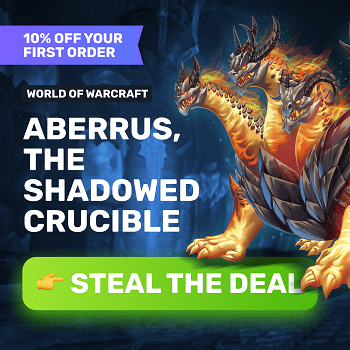 Guardian Druid Essentials
Guardian Druid is one of the few tank specializations in World of Warcraft. This Druid spec carries out its tanking by shifting into a bear (or a Werebear) form with great passive damage mitigation and a range of powerful defensive cooldowns.
Your main defensive ability is Ironfur: the effect of this ability can overlap several times, which easily gives you an armor cap and more than substantial physical damage reduction. If even that is not enough you can compensate incoming damage using Frenzied Regeneration. By combining these two abilities you become a very strong tank, though a bit gear-dependent. Guardian Druids usually do a good job smoothing incoming damage, which makes healers just love to work alongside those Bear-tanks.
Guardian Druids share their main resource with Warriors. All your gameplay heavily revolves around Rage generation and spending. In short, your rotation will look like this: you generate Rage using abilities like Mangle or Thrash and then spend it on damage mitigation or healing abilities like the already mentioned Ironfur or Frenzied Regeneration. Also, you can spend excess Rage using Maul, dealing some damage at the same time.
Covenants and Legendary Powers
As we've said above, this page will only contain the most basic information about a different aspects of Guardian Druid gameplay. So, below you'll find a quick review of Covenants pros and cons:
| | | |
| --- | --- | --- |
| Covenant | About | Best Soulbind |
| Kyrian | Good buff for your allies with Kindred Affinity. | Mikanikos |
| Necrolord | Decent. | Emeni |
| Night Fae | Excellent utility, survivability, and damage. Pretty much the best choice for all occasions. | Niya for raids and Korayn for Mythic Dungeons. |
| Venthyr | Very good for AoE threat generation. | Nadjia |
As you probably can guess the most Guardian Druids prefer to use Night Fae Covenant for its overall good performance in every possible way for your tanking. You can't underestimate the importance of survivability and utility for any tank spec and Night Fae offers an excellent option for both.
Core Abilities and Gameplay Basics
Guardian Druid tanking overall works this way: you attack your target to generate Rage and then spend it on your active damage mitigation abilities. Your passive damage reduction is just about enough to keep you alive until your defensive cooldowns are active.
Your rotation is going to be among the easiest in the game and will not differ whether you dealing with a single target or multiply targets, thus leaving you plenty of time to concentrate on your tanking.
Core Abilities
Guardian Druid Leveling Tips
What's good about Guardian Druid is that it can level up very fast, thanks to his tank role and very quick dungeons access. Also, your decent damage and excellent survivability allow you to complete world quests relatively fast. Still, you can choose other Druid specs for leveling. For example, Feral Druid would be a good choice.
Below you'll find some basic leveling tips:
Now you have the Druid tab in your spellbook where all the abilities are shared between all Druid specializations.
There is no default spec now. You will be able to choose at level 10. Before that, you'll only be able to use the shared spells.
Guardian Druid, despite being a pure tank build, can still do damage and perform well enough in leveling.
Overall, we might say, that Guardian Druid Leveling would be quick and pleasant especially if you prefer to level up through dungeons. Of course, there's a lot more to it. If you want to know how to level up your Druid in the most efficient way possible, please check out our Complete Druid Leveling Guide.
Guardian Druid Stats and Gearing
Guardian Druid's main stat is, of course, Agility. It improves your attack power, gives some dodge chance, and greatly increases your Armor when Ironfur is used. So that's the stat you want to prioritize, that's pretty obvious.
Regarding your secondary stats, things are a bit more complicated. For example, there are now Diminishing Returns for all secondary stats, which can quickly change the priority of them depending on the amount of each stat you have. Let us discuss it in a little more detail now:
Critical Strike:

aside from an obvious chance to deal double damage or healing from your spells and abilities, this stat gives Guardian Druid a chance to dodge incoming attacks, but that is heavily affected by Diminishing Returns.

Haste:

this stat not only increases the rate of your melee attacks and decreases global cooldown, it also decreases the cooldown of a variety of your abilities. Namely: Mangle, Thrash, and Frenzied Regeneration. Also, Haste will increase the thick rate of your Thrash bleeding and Moonfire DoT, as well as slightly buff your Rage generation speed.

Mastery:

Guardian Druids has Mastery: Nature's Guardian, which makes Mastery a very strong defensive stat.

Versatility:

this is overall the most important secondary stat for your tanking. It increases your incoming damage reduction, as well as the damage and healing you deal.
So, your secondary stats priority would look roughly like this:
Versatility;
Mastery and Haste;
Critical Strike.
Again, keep in mind that Diminishing Returns is definitely going to change this secondary stats priority as your gearing goes in Shadowlands end-game. See our Guardian Druid Gearing Guide to know more about the most preferable pieces of equipment and the stats value changes.
Guardian Druid End-Game
Nowadays in World of Warcraft Shadowlands Guardian Druids are more than welcome in any PVE-encounters, whether it be raids or high Mythic Dungeons keys. Great passive incoming physical damage mitigation allows this tank spec to withstand devastating attacks while receiving just next to nothing healing. Also, you'll decent DPS (for a tank, of course) and very good mobility in your Cat Form. Among the few downsides of the spec, we can point out its limited AoE-threat generation capabilities and the importance of your gear, which is going to be higher than with other tank specs.
How to be a Better Guardian Druid?
This is a complicated question. There are obvious things like that you should master your rotation (which is going to be quite easy) and always keep track of your performance via combat logs (and other players' combat logs as well). Your talents are also quite important, by the way, you can learn about them in our Guardian Druid Talents Guide.
Let us provide you with a few useful tips about Guardian Druid's performance:
Keep an eye on your Ironfur stacks. This is your most important ability and the core of your build. Make sure you generate enough Rage to maintain at least one or two Ironfur stacks at all times.
Remember than if you need to reposition your target during the fight you shouldn't just run away from them, exposing your back to attacks. If the boss attack you from behind this will significantly increase incoming damage which very well may result in your death. Move sideways and save defensive cooldowns in case you have to turn your back to the enemy.
Think ahead. Save your cooldowns for when they are most needed, sacrifice some survivability when that little bit of DPS that you can provide will save the day, and so on. Be proactive and just play smart.
Guardian Druid Highlights in Shadowlands
The main thing to highlight for Guardian Druid in Shadowlands is, of course, Covenants and everything that is related to them. Namely: Soulbinds, Conduits, and Legendary Powers. The choices that you are going to make in this field will mostly determine the specific of your tanking. Feel free to closely consider those choices if you want to be effective and helpful for your allies.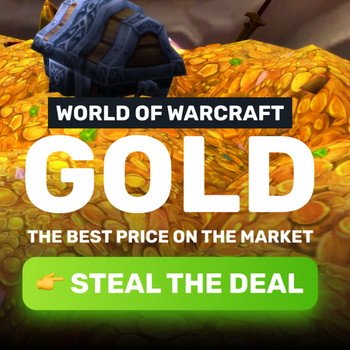 Facts About Guardian Druid
Here we summarize some interesting facts about the spec:
Races that are available for playing as Druid: Tauren, Highmountain Tauren, Troll, Zandalari Troll, Night Elf, Worgen, Kul Tiran.
Weapons available for Druids: staves, polearms, fist weapons, maces (one-handed and two-handed);
Druids don't need mounts, thanks for their traveling forms. That doesn't mean that you can't use them, though.
What Makes Guardian Druid Special?
Guardian Druid is indeed special among all other tanks in the game. And here's why:
Your Bear Form and Cat Form gives you the coolest looks you ever going to find in the game! Visit the Barber Shop to choose whatever you like.
Truly unique playstyle, which was the feature of Druids since the release of the game way back in the days.
Newest Artifact Transmogs for Guardian Druid
Good old Timewalking event is going back to our beloved World of Warcraft and there are new beautiful transmog options for every class in the game. For Guardian Druid, it is the Stormheart Raiment and long-awaited new Werebear form.
This is Legion-themed appearance will definitely make your character stands out among other Guardian Druids!
FAQ
Q: Is Guardian Druid good in Shadowlands?
A: Yes, of course. The damage and excellent mobility, along with decent survivability make this spec popular among PVE and PVP players, despite somewhat limited AoE potential.
Q: Which race is best for Guardian Druid in Shadowlands?
A: Alliance players would be better off with Kul Tirans for their very strong race-bonuses: Brush It Off and Rime of the Ancient Mariner. For Horde players the best choice would be Highmountain Tauren for their Rugged Tenacity, Mountaineer, and Bull Rush or the classic choice – Troll for their Berserking ability.
Q: What is the best Guardian Druid Legendary Power in Shadowlands?
A: There are different choices for each in-game encounter. For example, The Natural Order's Will is a very strong defensive option, which is pretty much your only choice early on when your item level isn't very high. Ursoc's Fury Remembered, on the other hand, is more of a mixture of DPS and survivability buff. Very good for Mythic+ Dungeons. And if you want a purely DPS-oriented Legendary, then you'd better choose Draught of Deep Focus.