Are you an Evoker main who is trying to bring your gaming experience to a whole new level? Or you are just a simple player whose goal is to try the Evoker class for the first time? No matter who you are and what goal you pursue since obtaining Evoker Legendary Weapon can significantly boost your performance and unlock the class's potential.
This is especially true if you are going to play as an Augmentation Evoker (the class's 3rd specialization added in patch 10.1.5). The reason for this is that Nasz'uro, the Unbound Legacy's effect is directly connected to this spec's main role – buff allies.
However, unlike any other weapons in the game, getting your hands on Nasz'uro requires much effort. To begin with, you need to farm Aberrus, the Shadowed Crucible Raid, finish Evoker Legendary weapon questline, grind reagents, and finally craft the weapon you have dreamt of for so long.
After reading this article, you will learn how to get the Evoker Legendary Weapon. We will delve into all the details you need to know to make this process as smooth and easy as possible. On top of that, we will answer the question of what is Evoker Legendary drop rate. So, let's not waste a second and get straight to the topic!
But before we begin, we would like to add a few words on how you get Evoker Legendary Weapon effortlessly. This can be done if you order our Nas'zuro Boost service. By doing so, you can farm Scalecommander Sarkareth as many times as you wish and get the highly-desired Cracked Titan Gem faster.
Check out some of our most popular
WoW Carry services

below:
What is Evoker Legendary Weapon
Nasz'uro, the Unbound Legacy's (also often referred to as Evoker Legendary Weapon) is a 457 ilvl Fist Weapon that comes with a Legendary effect. The latter is especially strong and useful, as we have mentioned already, when you are playing as an Augmentation Evoker. Combining Nasz'uro and a large range of your empower spells, you can buff your allies non-stop. Therefore, this will significantly boost your party's damaging potential and survivability rate.
The Evoker Legendary Weapons stats are strong as well and look like this:
+2,028 Intellect;

+1,351 Stamina;

+189 Versatility;

+267 Mastery.
Adding a few more words to clarify the Evoker Legendary Weapon effect, here its full description:
Your Empower spells activate the Order magic within, releasing a sphere of Order that seeks a powerful ally, increasing their primary stat by 500 and Speed by 600 for 10 seconds.
The phrase "seeks a powerful ally" means the weapon's effect will apply to your party damage dealer. If there is no person like that, it will prioritize another player with high damage.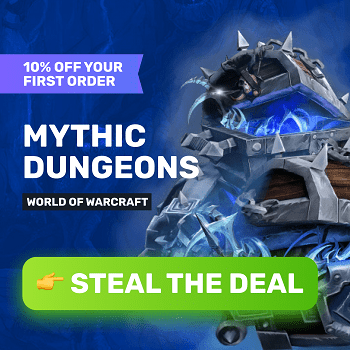 How to get Evoker Legendary Weapon
Obtaining Evoker Legendary Fist Weapon is an interesting yet extremely difficult process. It all starts with farming the Scalecommander Sarkareth Boss in the Aberrus Raid. This is necessary to get your hands on Cracked Titan Gem. The latter is used to start the Neltharion's Legacy quest. Do remember that this happens automatically and you cannot give this item to another player.
After that, you need to recover memories, which happens during the Memories of an Artifact quest. We are not going to pay too much attention to that. However, what is worth your attention is the Temporal Gossamer quest. After completing it, you will be rewarded with Empowered Temporal Gossamer. This item can be used to make your Ancient Memories artifact apply another effect. The latter allows you to earn 50% more Temporal Vestigials, which you will need later on.
So, this is a really important quest, as you will have to farm a ton of these Temporal Vestigials, and by having this buff the process becomes much faster. The biggest question you might have at this point is how to complete the Temporal Gossamer quest quickly. The answer is to farm Fyrakk Assaults. At the same time, you can do other world content, it is just going to be much slower.
Finally, you get to the It Takes a Village to Make an Artifact quest. During it, you need to craft three gear pieces required for creating the Legendary Weapon itself. They include:
Reclaimed Gauntlet Chassis – Crafted only by

Blacksmiths;

Immaculate Coalescing Dracothyst – Crafted only by

Jewelcrafters;

Inspired Order Recalibrator - Crafted only by

Engineers.
As you can see, there are two main difficulties you will face when trying to create these equipment pieces. First of all, you need a ton of rare reagents and this will take much time to get all of them. Secondly, each gear piece can be crafted by a person who is into a particular profession. That means you will definitely have to use the Crafting Order system or ask your friend/guild member to help you out with that.
If you are tired of farming Aberrus yourself or cannot slay a particular boss, we have a solution for you. By ordering our WoW Raid Boost service, you can be sure our professional players will easily deal with any boss you are stuck at. We guarantee the best market price and the fastest result.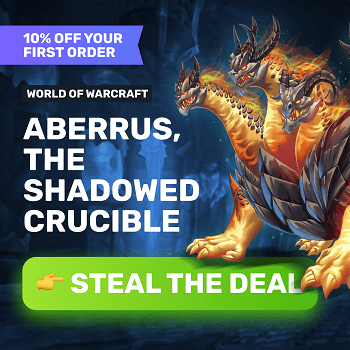 How to Get Crafting Reagents for Evoker Legendary Weapon
To teach your friend/guild member/order executor to craft these items, you need to use Ancient Memories on them. After that, they will have a 30-minute buff, allowing them to craft the gear piece you are looking for.
But before that happens, you need to collect all the required crafting reagents for each of the three gear pieces we have mentioned above. In the tables below, you can see a complete list of materials needed to craft Evoker Legendary Fist Weapon in Dragonflight:
It is also important to mention that you do not have to buy any of these items of the highest rank. There is no difference and it is better to save a penny, especially if you are tight on a budget. So, when buying stuff from the Auction House to craft these three gear pieces, look at what you are paying for.
If you do not have enough gold and wish to become richer in the game, we are here to help. You can safely Buy WoW Gold with our company's help and get it delivered to any server ASAP. We offer fair prices and guarantee the result!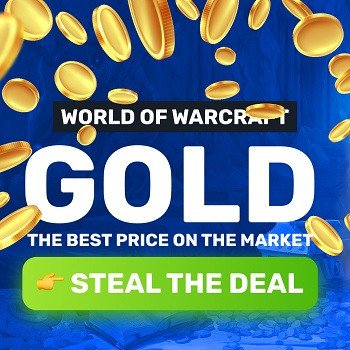 What is Evoker Legendary Weapon Drop Rate
The most annoying part of the process of getting this weapon is an extremely low chance of obtaining Cracked Titan Gem. On top of that, you cannot get it guaranteed after you kill Scalecommander Sarkareth a certain number of times. This is a completely RNG moment and you cannot influence that.
Moreover, slaying Scalecommander Sarkareth on any difficulty does not really increase your chances either. Cracked Titan Gem can drop from LFR, Normal, and Heroic raids. Of course, doing Normal or Heroic slightly improve your chances of getting it but not as much as you might think.
No one knows the exact Evoker Legendary Weapon drop rate, but many people believe it is as follows:
LFR – 0.5%;

Normal – 1%;

Heroic – 2%.
These numbers are insane, we know. However, we can expect the devs will increase the chance of getting Nasz'uro, the Unbound Legacy as the Season goes on.
Conclusion
To sum it up, we have answered the question of how to get the Evoker Legendary Weapon and shared all the details you might ever look for. On top of that, we have described the most important quests you are to complete to get this weapon. Finally, we have provided approximate numbers concerning the Evoker Legendary Weapon drop rate.
We understand how tough it is to get your hands on this weapon. However, it is an incredibly powerful item and it is worth every minute spent. May luck be on your side and we will see you in the game!
F.A.Q.
How do you get Evoker Legendary?
To put it shortly, you need to farm the Aberrus Raid, get Cracked Titan Gem, complete a range of quests, and gather all the required crafting reagents.
What is the drop rate for Evoker Legendary?
No one really knows the exact numbers, but the approximate ones are as follows:
LFR – 0.5%;
Normal – 1%;
Heroic – 2%.
Does Evoker Legendary drop on normal?
You can get Evoker Legendary on Normal difficulty, but the chance is going to be lower compared to Heroic.
What is the Evokers Legendary weapon?
It is called Nasz'uro, the Unbound Legacy and it represents a 457 ilvl Fist Weapon with a Legendary effect.
What weapons do Evokers use?
Your choice comes down to Daggers, Staves, Fist Weapons, 1H and 2H Swords, 1H and 2H Axes, and 1H and 2H Maces.