With the beginning of Season 2, the two completely new currencies saw the world. They are Flightstones and Shadowflame Crests. Both are used to upgrade your gear throughout the entire Season 2. In this article, we will answer the question of how to get Flightstones in WoW Dragonflight in the most efficient and quick way.
This currency has replaced Valor we used to upgrade equipment in the previous season. Besides, the game developers have done their best to let players farm the newly-implemented currentcy in tons of ways. We will describe each of them as you keep reading the article further. So, get ready and let us lead you through the updated gear update system we are dealing with in Dragonflight 10.1.
Check out some of our most popular
WoW Carry services

below:
What are Flightstones in Dragonflight
We would like to begin our Flightstones WoW guide with a description of every gear type you have in Season 2. For your convenience, we have compiled a special list containing all gear levels from lowest to highest:
Explorer;

Adventurer;

Veteran;

Champion;

Hero;

Mythic.
As you might have already guessed, Flightstones are needed for every level we have just mentioned. The higher the item level, the more Flightstones you will need to use. The same system is applied to Shadowflame Crests but we are not going to focus on this currency here as well. If you are looking for more information on it, you can read our Shadowflame Crests Guide available at the blue link.
Unlike Shadowflame Crests, Flightstones are used mostly for low-level upgrades and are extremely easy to obtain. Even though you will need them to progress through higher levels, Shadowflame Crests play a bigger role there.
On top of that, you have no weekly cap concerning how many Flightstones you can farm. The only limit here is that you cannot have more than 2000 pieces of them in your inventory. Also, this currency cannot be transferred between characters.
One of the most efficient ways to earn Flightstones is to complete dungeon runs. However, you need a reliable party of skillful players to do this. If you are never lucky with a team or simply prefer to play alone, you can order our Mythic Carry services and let our pros do the job for you. We offer the best market price and guarantee the result.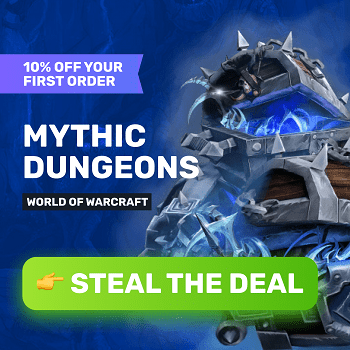 How to Get Flightstones in Dragonflight 10.1
The following paragraph of our guide answers your question of how to farm Flightstones in Dragonflight, as we will describe all the methods you can use to get plenty of them. To begin with, this currency drops from practically every PvE activity you can only find in the game. This is necessary to let players pass through low-level gear upgrades quicker and start working on top-level upgrades instead.
Down below, you can find a complete list containing all the sources you can get Flightstones currency WoW from:
World Quests;

Treasures;

Rares;

Rare Elites;

Fyrakk Assaults;

Weekly Bosses;

Mythic+;

Raids.
As you can see, you have plenty of options to choose from when it comes to farming Flightstones. The harder the activity, the more Flightstones you will be rewarded with. If you ever need help to defeat a particular raid boss, you can use our WoW Raid Boost services. By ordering this service, you can be sure our professional players will slay any boss for you. All you are left to do is to enjoy the loot you have dreamt of.
How to Get Empowered Flightstones in Dragonflight 10.1
Apart from usual Flightstones, you also have their Empowered Flightstone version present in the game. If you wish to know how to get Empowered Flightstones, you need to talk to one of the following NPCs scattered around the Dragon Isles:
You can get one Empowered Flightstone for x150 Flightstones by interacting with these NPCs. This type of currency is used to upgrade crafted gear from 395 to 447 ilvl. However, you will need Shadowflame Crests for this as well.
By exchanging your Flightstones for their empowered alternative, you can quickly free up some space in your inventory. Nonetheless, the maximum limit of how many Empowered Flightstones you can keep is set to 1000.
Apart from upgrading your crafted gear, Empowered Flightstones are used to create Titan Training Matrix V. The latter can only be crafted by players who are proficient in Enchanting. It is used to set an ilvl of a particular item from 382 to 395.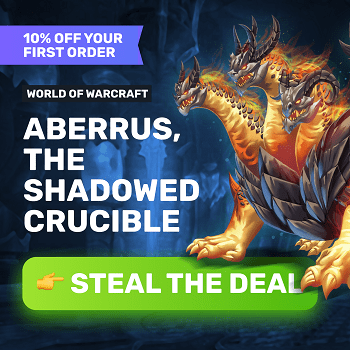 How to Use Flightstones to Upgrade Gear
You have already got acquainted with all the gear ranks currently added to the game. Every tier consists of eight levels of upgrades. At first, you need only Flightstones to move from one level to another. However, you will also need Shadowflame Crests to keep upgrading your equipment as you move further.
To use your Flightstones in a more efficient way, you should know about an account-wide discount. For instance, you have upgraded a necklace to a particular level or got it from any activity. Let us imagine, it is of 415 Veteran ilvl at the moment. It means you can upgrade the next necklace you get your hands on up to the same level for 50% of the Flightstone cost. The nicest thing here is that it works the same way for all your characters on your account. Unfortunately, there is no account-wide Shadowflame Crest discount that would work in a similar way.
If you still have not figured out how the gear upgrade system works in Dragonflight 10.1, we have prepared the following table for you. It contains all the gear ranks tiered from the lowest to highest, as well as the corresponding ilvl for each of them.
As you can see, you will need plenty of Flightstones and Shadowflame Crests to reach the maximum upgrade level. Luckily, you already know all the methods to farm both of these currencies. However, the entire gearing process requires tons of gold, and you can never have too much of it. Farming it manually can take an eternity. So, it is better to Buy WoW Gold with our company's help. We guarantee the best market price and the fastest delivery to any server you choose.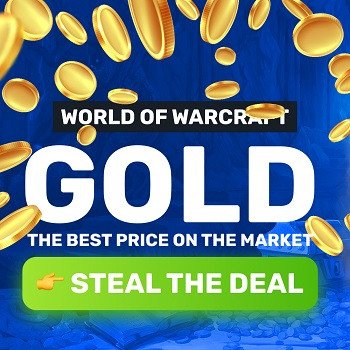 Conclusion
Fellow adventure seekers, this marks the end of our Dragonflight Flightstones guide. We hope you had a fun time reading it and learned a lot from it. Now, you know where to farm Flightstones and its enchanted version as well. We have also shared information on how many items ranks are there in the game and what are they. Make sure to stay with us, as we will keep updating this article if any changes occur.
F.A.Q.
Where can I get Flightstones?
You can earn Flightstones by engaging in the following activities as World Quests, Treasures, Rares, Rare Elites, Fyrakk Assaults, Weekly Bosses, Mythic+, and Raids.
What can I spend Flightstones on?
Flightstones are mainly used for gear upgrades. You can get your gear up to 398 ilvl by using Flightstones only. After that, you will also need Shadowflame Crests to keep progressing further in equipment ranks.
What is the fastest way to farm Flightstones?
Make sure you take part in all the available activities we have described in our article. By doing so, you can earn the maximum number of Flightstones possible.
Can I upgrade PvP gear with Flightstones?
This currency is used only for PvE gear upgrades. If you are looking for a way to upgrade PvP equipment, you need to focus on earning Honor and Conquest Points.