Fellow adventure seekers, welcome to our comprehensive guide on the best WoW addons you can install and enjoy in 2023. While the base game offers an incredible gaming experience, one of the things that makes WoW truly exceptional is its vibrant modding community. Without it, we would not be able to enjoy our favorite title to the full extent due to its outdated interface and other shabby things that have existed for almost 20 years.
Certain World of Warcraft addons, created by talented and passionate developers, enhance and customize our experience, offering everything from quality-of-life improvements to game-changing enhancements. In this guide, we will explore the top 10 World of Warcraft addons that can elevate your adventure to new heights. Whether you are a seasoned veteran or a newcomer to Azeroth, these addons will undoubtedly enhance your gameplay and help you get the most out of your World of Warcraft journey.
IMPORTANT NOTE: At SkyCoach, you can also Buy WoW Boost at the lowest prices and with the fastest delivery. You can make your first purchase even CHEAPER if you find our special PROMO CODE (highlighted in green) hidden in this article and get a 20% DISCOUNT.
Check out some of our most popular
WoW Boosting services

below:
What Are WoW Addons
The easiest explanation for the question of what addons for WoW are is they are user-created modifications or extensions to the base game, developed by the dedicated WoW community. They offer a wide range of functionalities, customizations, and improvements that can significantly enhance your gameplay experience.
Throughout the entire existence of the game, players have created hundreds if not thousands of various mods for World of Warcraft, including the truly iconic ones. For example, you can barely find a player who enjoys the game without having WeakAuras installed. At the same time, not all of them are equally good and often not worth your attention.
This is where our guide comes in! Within these pages, you will find out what must have WoW addons you can install in 2023 and read a brief explanation for every one of them. This will let you know what to expect from these addons in advance and help you decide whether you even need them or not.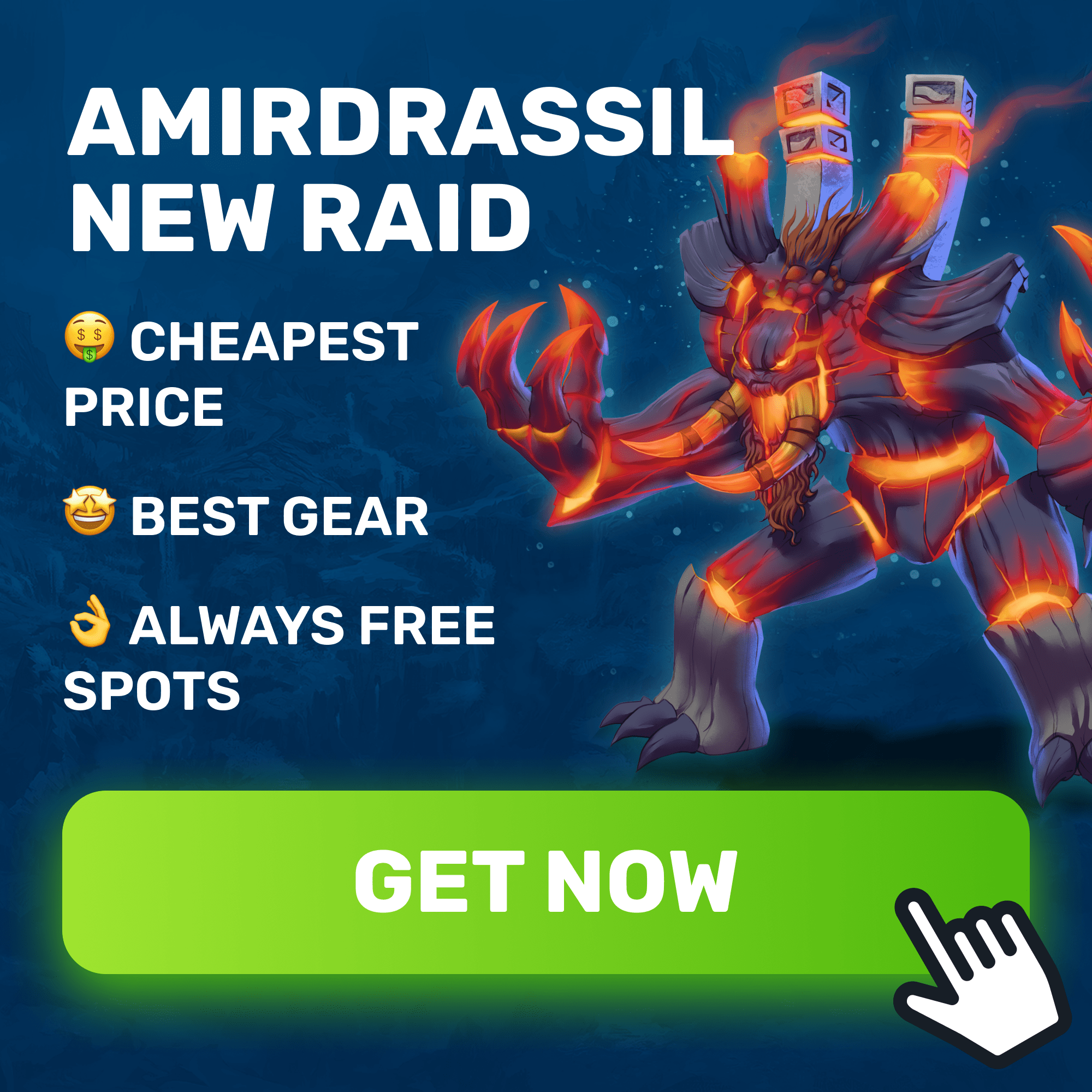 How to Install WoW Addons
Before we plunge into the topic of the best World of Warcraft addons, it is crucial to learn how to install them correctly. While the community has developed various tools to ease this process as much as possible, new players may still struggle with that. BLOG20
Here is an automatic method to install WoW addons, which we highly recommend to use:
Download the official

CurseForge App

from their website;
Once installed, you will get access to numerous good addons for WoW available in one place;
Search for the addon you are interested in and the app will install it for you.
The biggest advantage of this method is that you do not have to keep track of your addon updates manually. What's more important, the app does everything for you, including the process when you need to extract downloaded addon archives and other routine stuff.
If you still prefer it a hard way, here is how to install WoW addons manually:
Download the Addon

– Visit the website that hosts the addon you want to install. Browse or search for the specific addon you are interested in. Click on the addon's name or download button to access the download page. Download the addon file to your computer. Addons typically come as compressed files with the

".zip"

or

".rar"

extension;

Extract the Addon Files

– If the addon file is in a compressed format (e.g., ".zip"), extract its contents to a location on your computer. You can use built-in extraction tools (e.g., Windows Explorer or macOS Archive Utility) or third-party software like

7-Zip

or

WinRAR;

Install the Addon

– Move or copy the extracted addon folder (not the compressed file) into the

"AddOns"

folder within your WoW directory. Ensure that the addon's folder name matches the name of the addon. For example, if you are installing an addon named "MyAddon," there should be a folder named "MyAddon" within the "AddOns" folder;

Enable the Addon in WoW

– Launch World of Warcraft. On the character selection screen, click the "Addons" button in the lower-left corner. In the Addons menu, check the box next to the addon you want to enable. This tells WoW to load and use the addon for your gameplay session;

Configure the Addon

– Depending on the addon, you may need to configure its settings. Access the in-game Interface menu by pressing the

"Escape"

key, then click on

"Interface"

and find the

"Addons"

tab. Here, you can adjust settings for each installed addon.
That's it! You have successfully installed and enabled a WoW addon. You can repeat these steps for any other addons you want to install. Keep in mind that addons can enhance your gameplay, but it is essential to keep them up-to-date, as game updates may occasionally affect addon functionality.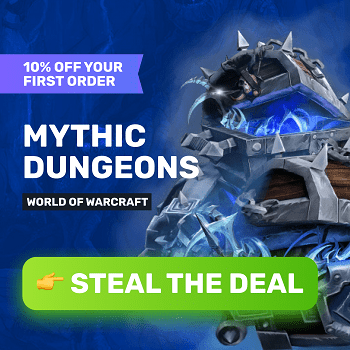 Best WoW Addons 2023 List
In the following section of our guide, we are going to provide you with our team-tested and time-proven WoW recommended addons, which are equally useful for both beginners and experienced players. If you are only starting your journey across the vast lands of Azeroth, you should know what is the difference between truly legendary and mediocre addons.
Here are 5 things for you to look at in an addon before installing it:
Effective & Intuitive Design.

Addons should be well-designed and have user-friendly interfaces. They seamlessly integrate into the game, offering clear and intuitive controls;

Reliability and Compatibility.

Top addons are frequently updated to remain compatible with the latest WoW patches and expansions. They are less likely to encounter bugs or conflicts with other addons, ensuring a smooth gaming experience;

Usefulness and Versatility.

The best addons provide substantial value to players. They serve a variety of purposes, such as enhancing gameplay, improving the

UI,

or streamlining tasks, making them versatile and beneficial in multiple scenarios;

Customization & Configuration.

High-quality addons often offer extensive customization options. Players can tailor the addon to their preferences and specific needs, allowing for a personalized gaming experience;

Performance Impact.

The best addons are designed with efficiency in mind. They have a minimal impact on the game's performance, ensuring that players can enjoy smooth gameplay even with multiple addons running.
WeakAuras
Being around for years, WeakAuras is undoubtedly one of the best WoW addons 2023 every player should have installed. It represents a highly versatile and customizable tool that provides players with a wide range of tools to track and visualize various in-game information. Its primary purpose is to help players monitor and manage important aspects of their character and gameplay.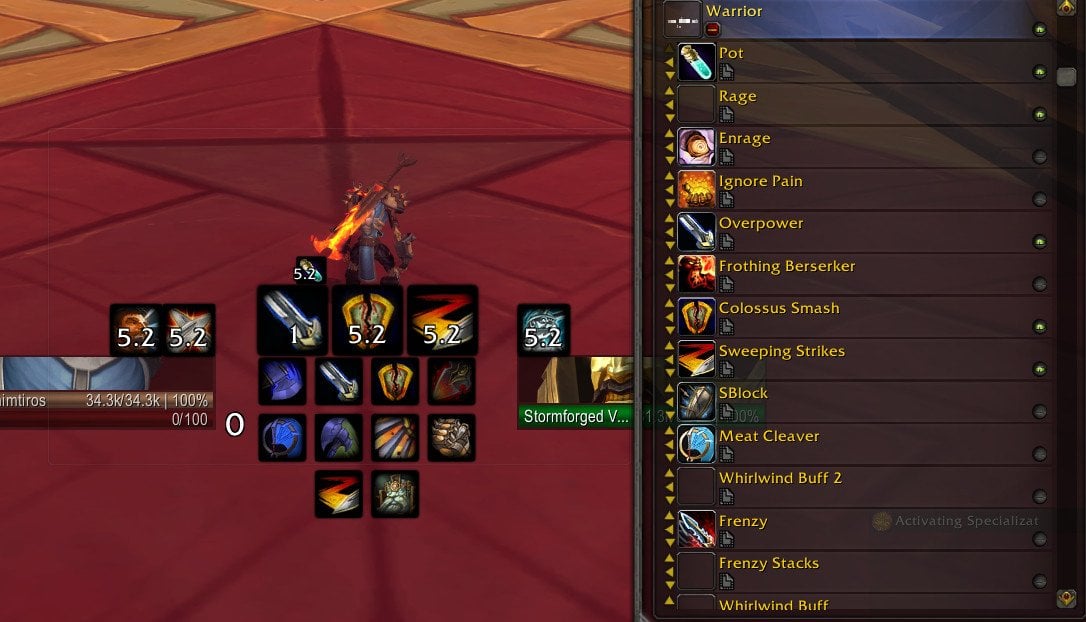 One of its standout features is its adaptability; it allows users to create, share, and import custom visual displays, known as "auras," to suit their specific needs and playstyles. These auras can take many forms, such as icons, bars, or even animations, and are used to convey essential information during gameplay.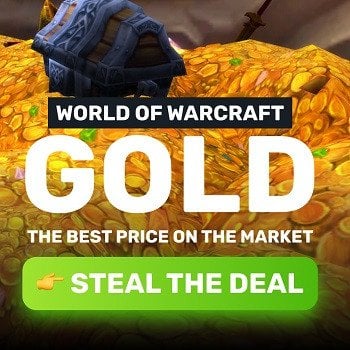 Details! Damage Meter
Details! Damage Meter belongs to the top WoW addons category due to being a comprehensive and highly configurable instrument that serves as a performance and combat analysis tool. It provides players with detailed information about their and their group's performance in various in-game activities, especially combat encounters.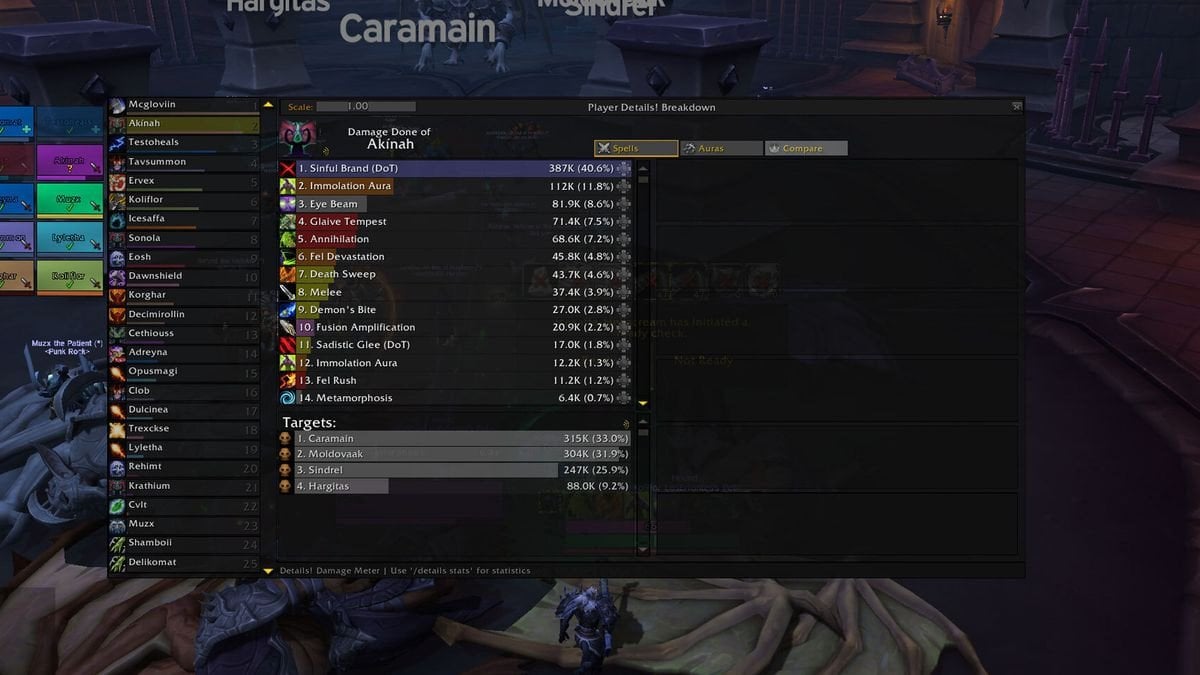 This addon provides players with real-time and historical data on damage, healing, and other combat-related statistics. Its customization options and various modes make it a valuable tool for players looking to optimize their performance, whether in Dungeons, Raids, or PvP battles.
DBM – Deadly Boss Mods
DBM, which stands for Deadly Boss Mods is not just one of the must have addons for WoW, it is a vitally important tool for all players who engage in PvE encounters. It is primarily designed to assist players in boss battles within dungeons and raids.

This addon features a valuable tool for players engaging in PvE content, especially in challenging boss fights. Its core features include providing players with real-time alerts, warnings, and timers to enhance their awareness and improve their performance during these encounters.
HandyNotes
When it comes to the best WoW mods 2023, we cannot miss HandyNotes in any case. This is a popular addon that enhances the in-game map and minimap by adding custom markers and notes. It provides players with the ability to mark points of interest, quest objectives, treasures, rare spawns, and other important locations directly on their maps.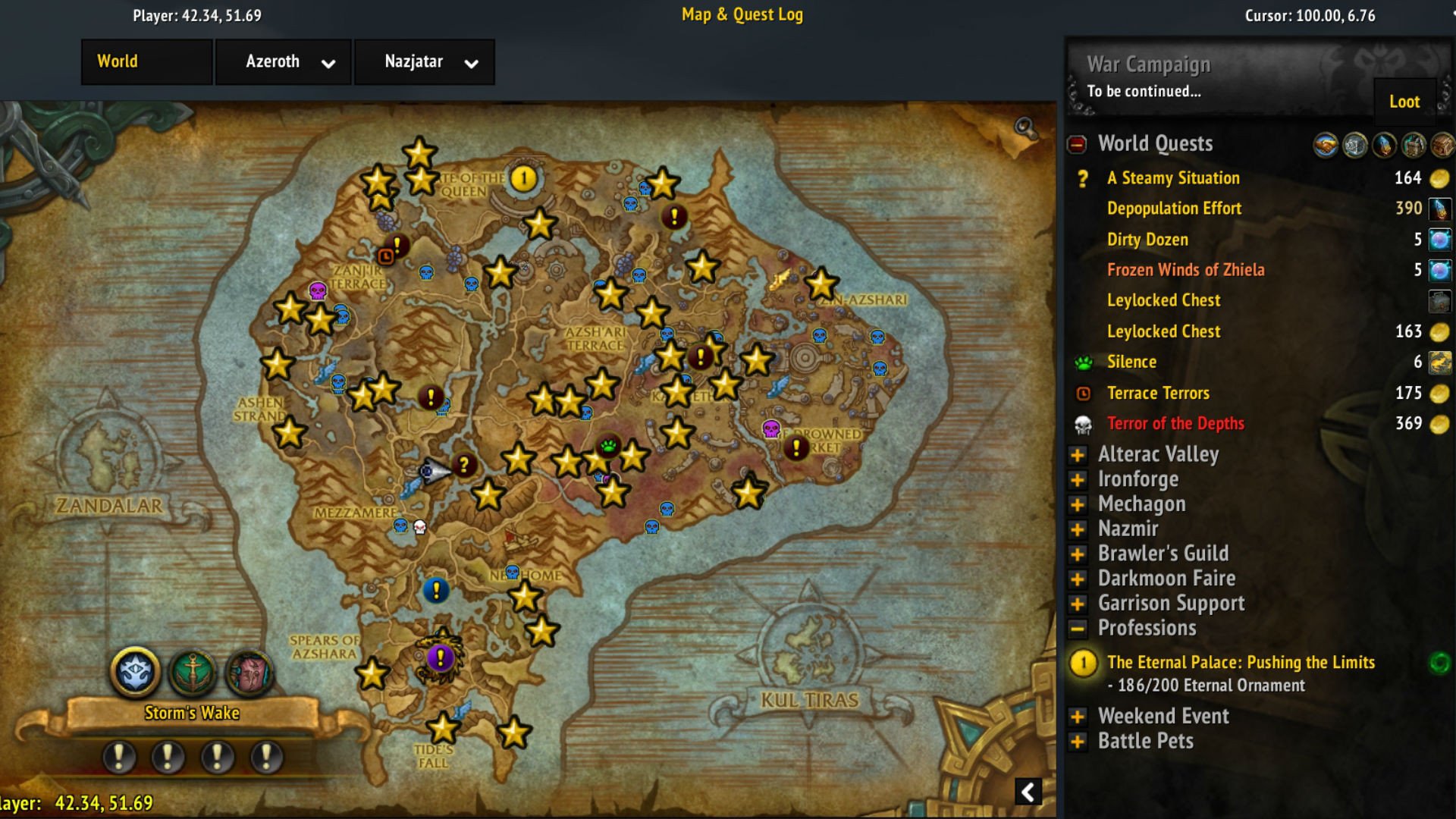 It significantly aids in navigation and quest tracking, allowing players to customize their gaming experience in WoW. By using this tool, you can save plenty of time, especially if your goal is to get your hands on farming achievements from long-gone expansions. The same goes for the case when you are looking for particular resources all around Azeroth.
Gladius
Gladius belongs to our top ten WoW addons list since it specifically caters to the needs of players engaged in PvP combat, particularly in arenas and battlegrounds. This addon enhances the PvP experience by providing detailed information about your opponents and streamlining the tracking of crucial elements when facing off against other players.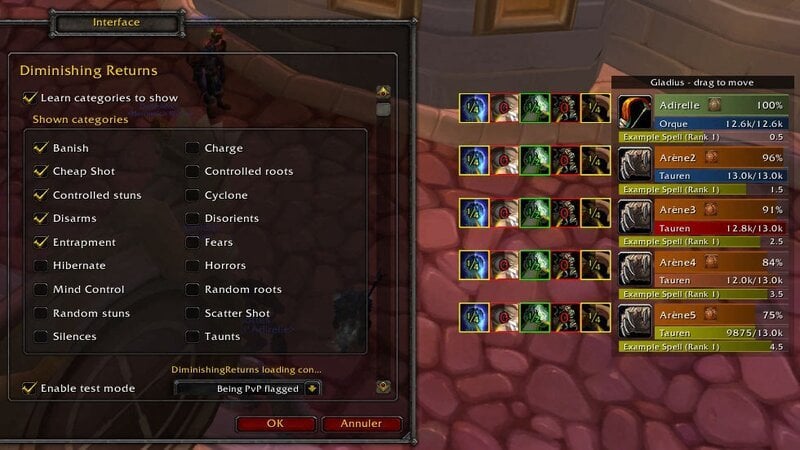 It streamlines the tracking of essential PvP elements, helping players make informed decisions and coordinate effectively in arenas and battlegrounds. Whether you are a competitive PvP enthusiast or just looking to improve your performance in player vs. player scenarios, Gladius can be a valuable tool for enhancing your gameplay.
World Quest Tracker
World Quest Tracker is a popular addon that enhances the gameplay experience by improving the tracking and management of World Quests. The latter are dynamic objectives that appear throughout the game world, offering various rewards and activities for players to complete.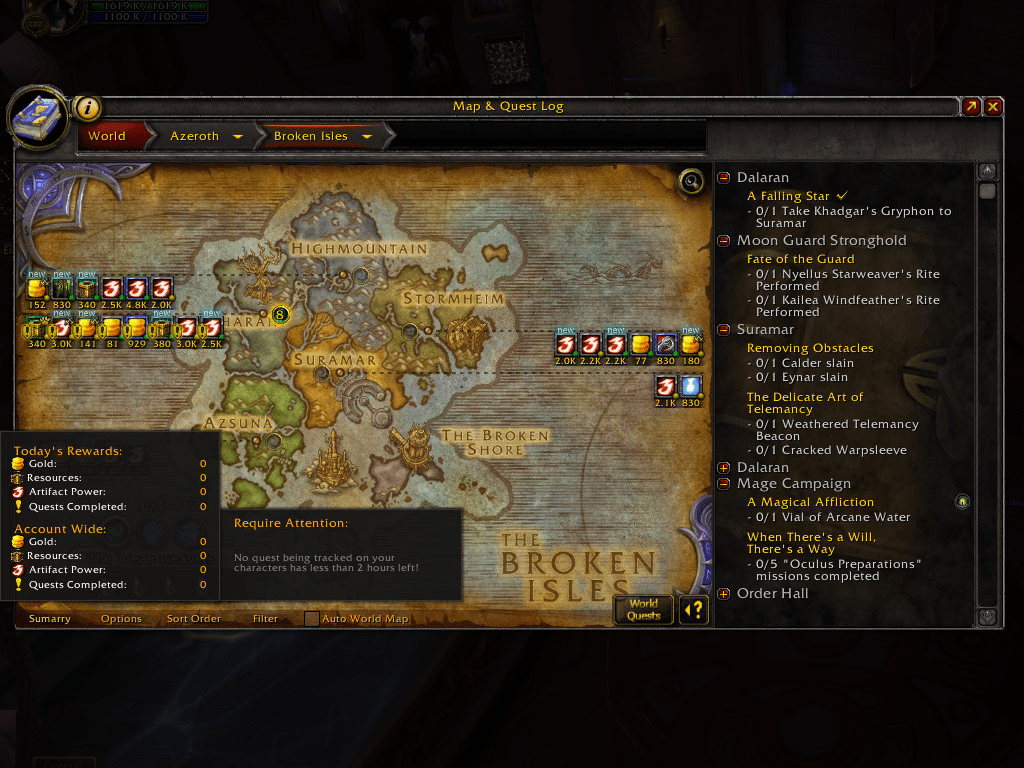 This addon simplifies the process of finding and completing these quests efficiently. Whether you are focused on earning rewards, reputation, or simply enjoy completing World Quests, this addon can significantly enhance your gameplay experience in Azeroth.
Auctioneer
Auctioneer is a popular and comprehensive Auction House management addon. It is designed to assist players in buying and selling items on the in-game Auction House. Auctioneer provides a wide range of features and tools to help players optimize their auction house experience to ensure they become the richest player on the server.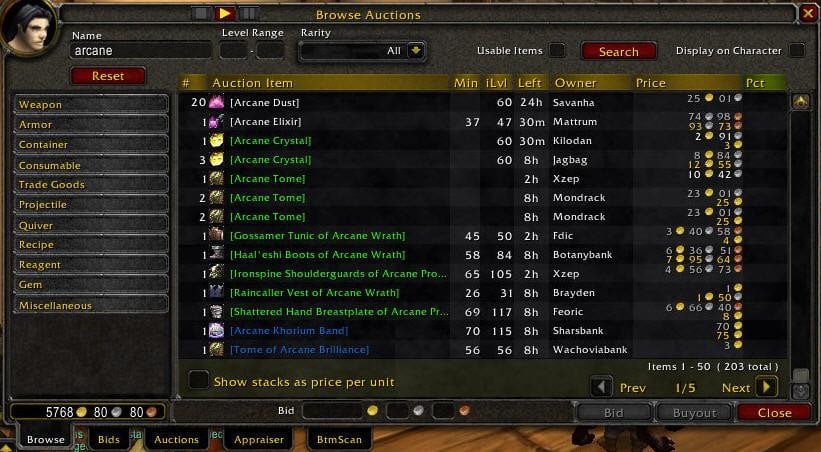 While being useful for players of all levels, Auctioneer is considered to be among the best WoW addons for new players who do not know much about the in-game pricing policy. This tool will help you navigate better around the Auction House, as well as save an extra penny.
Bagnon
Bagnon is a top-tier inventory management addon that aims to simplify and enhance the management of a player's bags and bank. It provides several features and improvements to help players better organize, search, and interact with their items.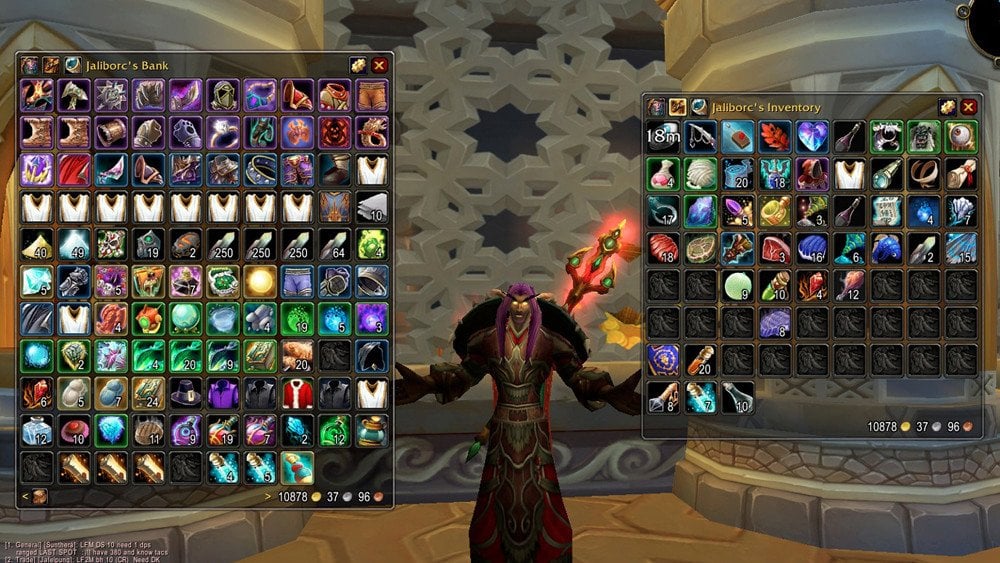 Whether you are a casual player or an avid collector, Bagnon can greatly improve your inventory management. By using it, you can forget about searching through a large number of bags and have everything placed in one window.
GatherMate2
GatherMate2 is a popular gathering professions addon specifically designed to assist players who have gathering professions like Herbalism, Mining, and Skinning. GatherMate2 helps players track and remember the locations of resource nodes and objects in the game world, making it easier to gather materials efficiently.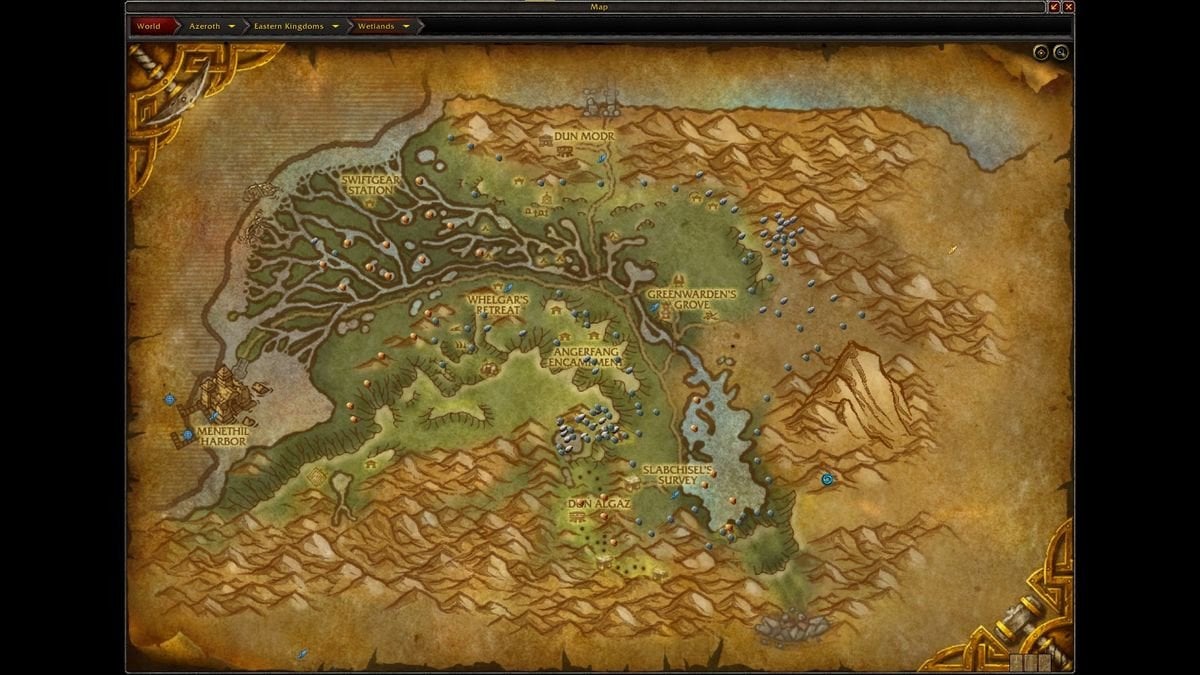 With its customizable icons, filtering options, and support for data import and sharing, GatherMate2 streamlines the gathering process, making it easier for players to collect valuable materials for crafting and trading.
MoveAnything
MoveAnything is a popular and versatile user interface (UI) customization addon. Judging by its name, it allows players to move, resize, and modify various elements of the WoW UI to suit their preferences and playstyle.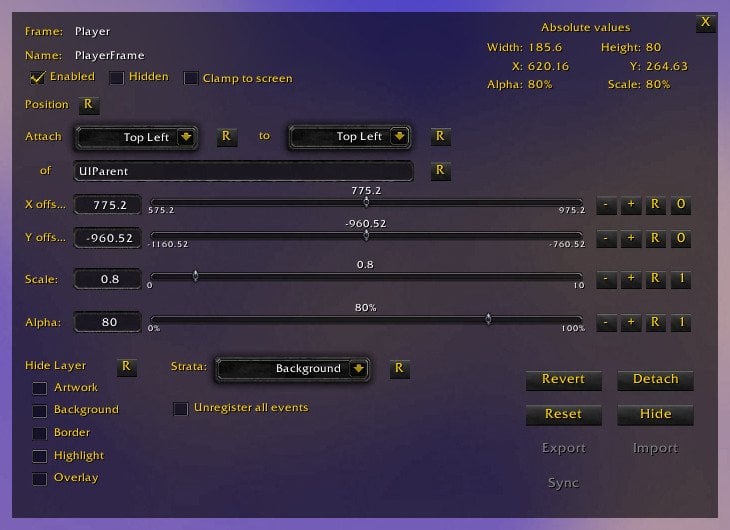 This tool provides extensive control over the placement and appearance of UI elements, making it a valuable tool for enhancing the overall gaming experience. Whether you want to create a more streamlined and minimalistic UI or optimize the layout for specific roles or activities, MoveAnything makes it possible by offering extensive customization options and real-time adjustments.
Are WoW Addons Worth Using?
While using any of our listed WoW addons is not a must, some of them can greatly improve your gaming experience and let you enjoy the title to the fullest. Depending on your preferences and goals, addons are still worth using in 2023 due to the following reasons:
Customization

Addons allow you to customize your WoW experience to better suit your playstyle and preferences. Whether you want to enhance your user interface, streamline your gameplay, or optimize your performance, mods offer a high degree of customization.

Quality of Life

Many mods are designed to improve the quality of life in WoW. They can automate repetitive tasks, provide shortcuts, and enhance convenience, making your gaming experience more enjoyable and efficient.

Competitive Advantage

In competitive environments such as PvP arenas, Mythic+, or Raiding, addons like

Gladius

or

DBM

can give you a significant edge by providing real-time information and alerts.
However, if you prefer the default UI and do not feel the need for additional features, you can enjoy the game without them. Ultimately, the decision should align with what makes your time in Azeroth more enjoyable and fulfilling.
SkyCoach Boosting & Coaching Services
World of Warcraft addons can undoubtedly enhance your gameplay experience by providing customization, convenience, and valuable information. They allow you to fine-tune your user interface, streamline certain tasks, and gain insights into your performance. However, it is important to acknowledge that while addons can be incredibly beneficial, they do have their limitations.
If you are looking to progress faster in WoW, especially in challenging content like Mythic+ Dungeons, Raiding or high-level PvP arenas, you might consider SkyCoach for this purpose. Our team offers professional and skilled players who can assist you in achieving your in-game goals more rapidly.
Take a look at our most popular products WoW players buy on a daily basis:
Along with the lowest prices on the market, we guarantee complete account safety since we value your trust. Our team uses secure and professional methods to complete tasks without risking your account's security.
Conclusion
To sum up, World of Warcraft is greatly enriched by the wide array of addons available to players. These addons not only enhance the gameplay experience but also provide valuable tools for customization, convenience, and performance optimization.
Whether you are a seasoned raider, a PvP enthusiast, a casual player, or someone who simply enjoys a more personalized UI, there is an addon out there to cater to your specific needs.
The top 10 addons listed here represent just a fraction of the vibrant and diverse addon ecosystem that continues to thrive in the WoW community. As the game evolves and new challenges arise, the ingenuity of addon creators ensures that players will always have the tools they need to adapt and excel in Azeroth.
F.A.Q.
What is the best addon for gathering in WoW?
GatherMate2 is indisputably the best addon for any gathering WoW profession. It remembers the place where you have picked up this or that resource on your map to ensure you can return to it later on.
What is the best addon for fast leveling in WoW?
Azeroth Auto Pilot shows you the most convenient and fastest way to reach the level cap as quick as possible. This addon tells you where to go and what to do to ensure you get the maximum amount of XP in the shortest period of time.
What is the best addon for Dragonflight questing?
BtWQuest lets you track the tasks you have already completed, what they offer as rewards and other features.
Where is the best place to get WoW addons?
While there are plenty of websites to download WoW addons from, most users stick to standard and time-trusted platforms like CurseForge and WoWInterface.
Can you still use addons in WoW?
Of course! The devs have not said a single word against WoW addons. As long as the addon creators stick to basic rules, everything they release is allowed to be used in the game.
Where to find WoW addons?
You can find the WoW addons in the game by opening the main menu, clicking on "Interface," and then selecting the "AddOns" tab.