Welcome, fellow adventurers, to another episode of our Mage Tower guide series. In this article, we will be focusing on the Discipline Priest Mage Tower Dragonflight gameplay. By the end of this article, you will have a solid understanding of the best-in-slot gear, the optimal talent build, and other important tips to help you complete this challenge with as few attempts as possible. So, stay tuned and let us dive in!
Discipline Priest Mage Tower Challenge Info
As Discipline Priest looking to take on the Mage Tower challenge, you will need to make your way to War Councilor Victoria. This NPC is located at Deliverance Point, which is a short distance from Dalaran. To save time, use your Dalaran Hearthstone to get to the city quickly, then take a 2-minute flight to the NPC and talk to her. After the conversation, you will be teleported to the arena where the fight will take place.
The encounter you will face is called Feltotem's Fall, where you will be pitted against Tugar Bloodtotem and Jormog the Behemoth simultaneously. Do not expect any help from guild members or AI NPCs. Fortunately, when playing this spec, you have strong self-sustain abilities and can heal a significant portion of incoming damage. This will be a key part of the Discipline Priest Mage Tower strategy for the encounter, which we will discuss later in this article.
To succeed, you need to learn both bosses' mechanics and how to play around them. This challenge heavily relies on personal skills. Spending some time practicing is essential in completing it. If you are not ready for this, you can order our Timewalking & Mage Tower Boost services to let our professional players do this job for you. We provide fair prices and guarantee the result.
IMPORTANT NOTE: At SkyCoach, you can also Buy WoW Boost at the lowest prices and with the fastest delivery. You can make your first purchase even CHEAPER if you find our special PROMO CODE (highlighted in green) hidden in this article and get a 20% DISCOUNT.
Check out some of our most popular
WoW Boosting services

below:
Best Gear for Discipline Priest Mage Tower
When testing your skills in this challenge, relying solely on your gear will not be enough to succeed. The game developers intentionally made these encounters incredibly difficult by implementing a set of rules that have remained unchanged since the Legion expansion. Your gear's ilvl is temporarily lowered to 120 while you are in the arena. The same goes for your character's level, as it is decreased to 45. Although this may seem frustrating, it actually makes sense because it forces you to rely on your personal skills and master a chosen specialization.
To succeed in the Discipline Priest Timewalking Mage Tower challenge, you need to focus on the right secondary stats. While Intellect is your main stat, Haste and Versatility are also your priority. A bit of Critical Strike can be helpful as well. However, Mastery does not provide much extra DPS, so it is best to avoid it.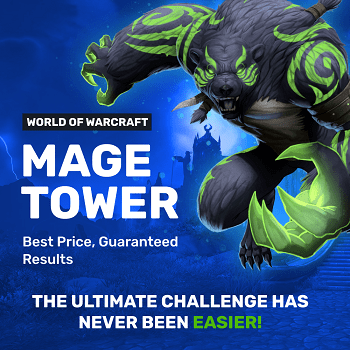 To obtain sufficient amounts of the described stats, you need to wear suitable Discipline Priest Mage Tower gear pieces. Down below, you can find a table containing all the required equipment parts to succeed in this encounter. Slaying the Raid and Mythic+ bosses is the way to get them. However, you can replace this equipment with anything you have in your backpack, as none of the mentioned items are essential to pass the challenge. Your success mainly depends on your skills and how well you can press the buttons. BLOG20
If you prefer Mythic+ content instead, you can wear the equipment pieces you get from it instead. In this case, you will be definitely interested in our Mythic Carry services. Our professional players will gladly clear out a dungeon of any difficulty for you. We guarantee the best market price and are always here to help you.
When making your path to victory, you cannot go without trinkets. Down below, you will find what Discipline Priest Mage Tower trinkets you can use to succeed in this challenge. We have listed these items in order of priority, from highest to lowest, to help you choose the best ones for your needs.
If you intend to collect all the above-mentioned gear parts, you will spend a lot of time participating in raids. At the same time, this activity revolves around having a highly skilled team to rely on. If you do not have one, you can order our WoW Raid Boost services. By doing so, you can be sure our professional players will take care of any boss for you.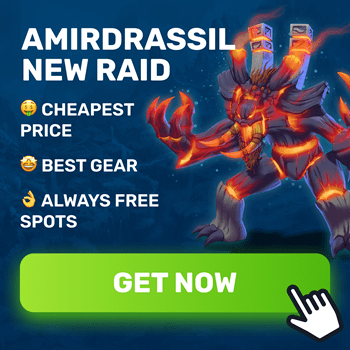 Discipline Priest Mage Tower Best Enchants & Gems
The following extract of our Discipline Priest Mage Tower guide includes information about enchants and gems you can use for this encounter. They also act as a great source of secondary stats. Make sure you craft the below-mentioned items or at least buy them from the Auction House.
Equipment Slot

Best Alternative

Provided Bonus

Weapon
Sophic Devotion
Grants you additional

Intellect

if the effect procs.
Cloak
Graceful Avoidance
Increases your

Avoidance

stat allowing you to take reduced

AoE

damage.
Chest
Reserve of Intellect
Provides you with extra

Intellect

stat and increases your

Mana

pool.
Bracers
Devotion of Avoidance
Works in the same way as the cloak's enchant does.
Legs
Temporal Spellthread
Gives you a bit of

Intellect

and increases your

Mana

pool.
Boots
Plainsrunner's Breeze
Significantly boosts your

Speed

stat allowing you to move around the arena faster.
Ring
Devotion of Haste
Provides you with a bit of

Haste,

the stat you need more than anything.
Adding a few words concerning Discipline Priest Mage Tower recommended gems, your choice usually looks as follows:
Fierce Illimited Diamond grants you a bunch of

Intellect

and

Haste

to deal higher damage and cast spells quicker;
Crafty Ysemerald provides you with additional

Haste

and

Crit

stats. This is your common choice for the rest of the slots.
You cannot neglect the Auction House if your goal is to get geared up quickly. However, you will need a LOT of gold to purchase everything you need. You can spend weeks farming the required amount of it or you can go another way. We offer you to Buy WoW Gold with our company's help. We provide the best market price and guarantee the fastest delivery to any server.
Discipline Priest Mage Tower Best Consumables
As in previous expansions, selecting the right consumables is crucial to succeeding in the encounter. Since you do not deal too much damage by default, it is essential to maximize your DPS output. Additionally, using certain items can help keep you alive longer. Below is a list of consumables that are sure to aid you in your fight:
Discipline Priest Mage Tower Best Talent Build
Even though the updated Dragonflight talent system looks amazing, not all builds are equally efficient. Therefore, we have prepared a ready-made solution you can use to complete this encounter. Down below, you can find the optimal Discipline Priest Mage Tower 10.2 talent build currently available. Trying other alternatives may also work fine but stick to the suggested one if you do not know where to start.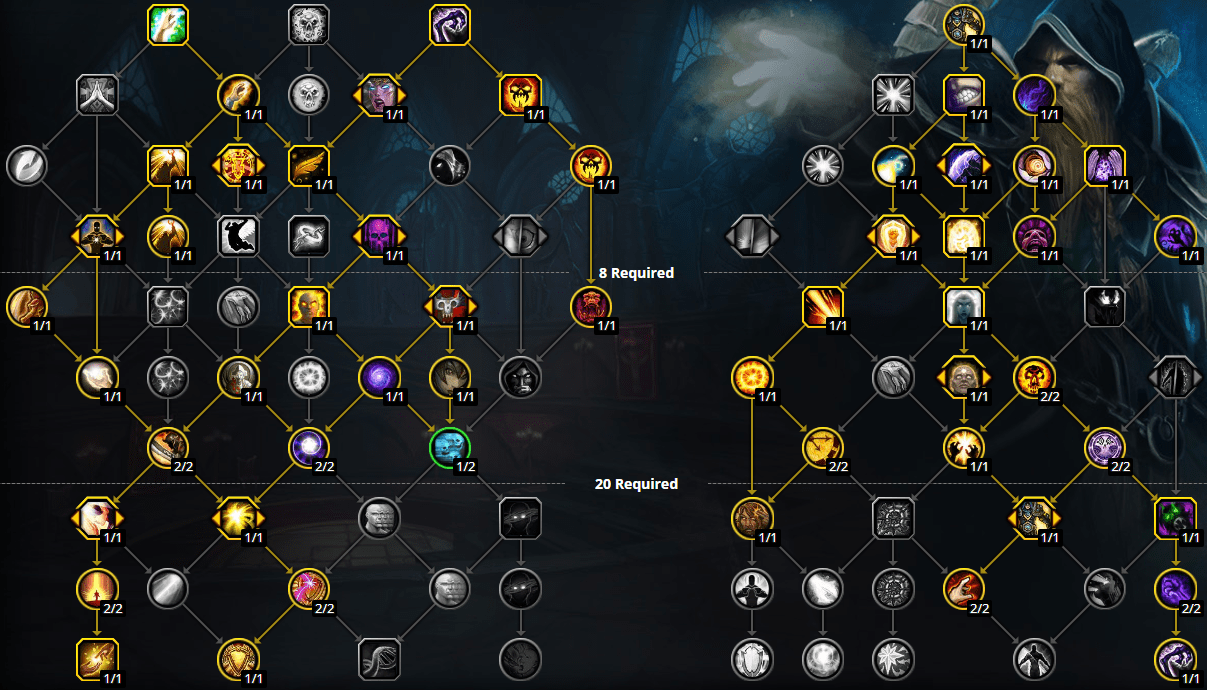 Copy the following code to export this setup into your game and try it out yourself:
BAQAAAAAAAAAAAAAAAAAAAAAAAAkUICKJJkIpVCSSiEAAAAAAAAAAAAJpQKCiUiUSIRIlyBkIgSE
To get access to all the abilities you see in the screenshot, you need to reach the maximum level first. Even though the game's developers have made the leveling process noticeably easier, it still takes quite a lot of time to achieve level 70. However, you can order our WoW Powerleveling services and let our pros do this routine job for you. We guarantee the fastest completion time and provide fair prices.
Tugar Bloodtotem & Jormog the Behemoth Fight Strategy
Being quite a difficult encounter, you cannot go without a few yet crucial Discipline Priest Mage Tower tips, which we are going to describe in this paragraph. Since the worm will have a damage reduction buff for the majority of the fight, you want to focus on Tugar Bloodtotem first.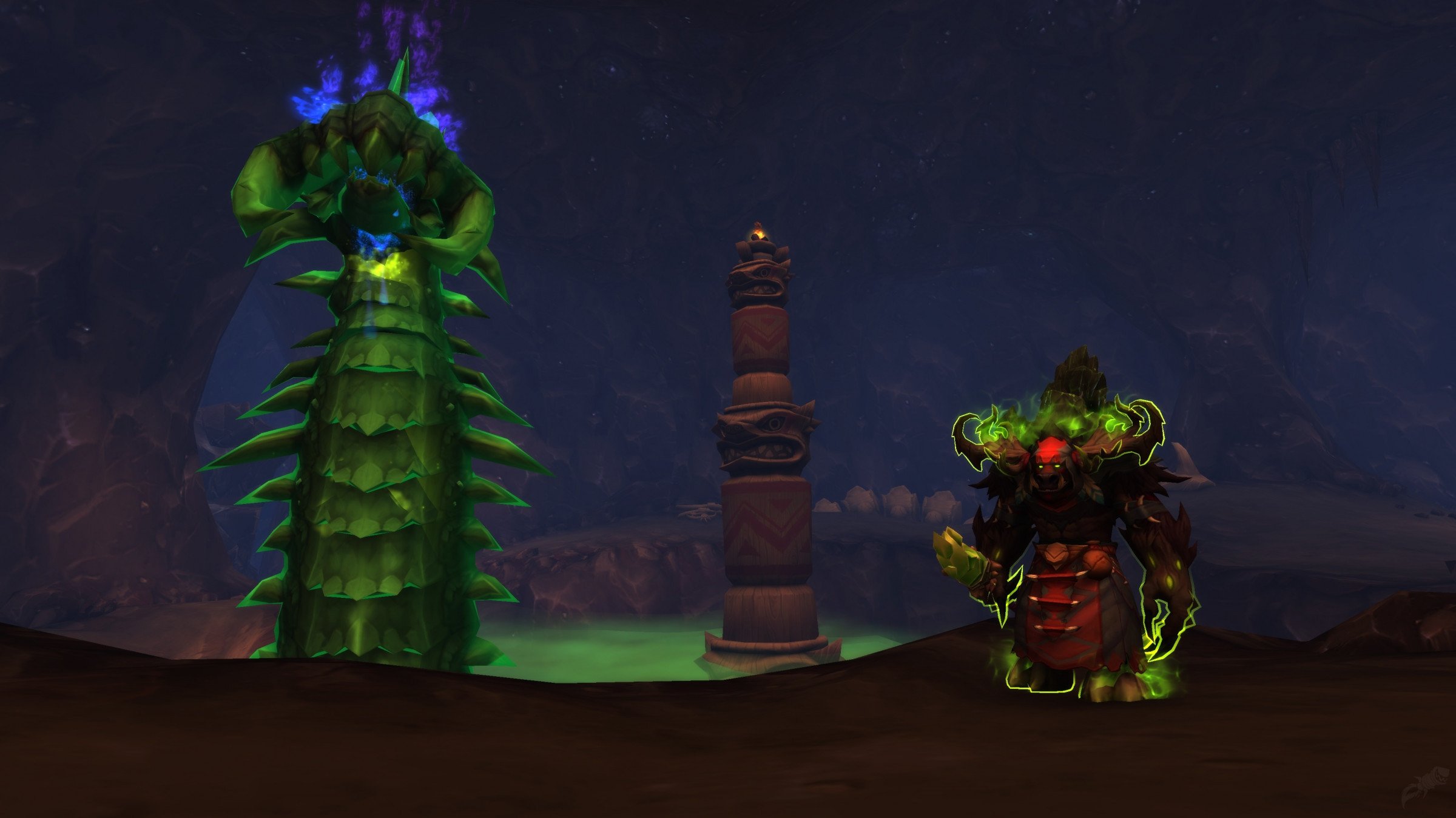 Let's start with the most lethal abilities of both bosses during Stage 1. With Tugar Bloodtotem, you must interrupt each Fel Burst cast as it inflicts significant damage and should not be disregarded. You'll also notice a yellow X appearing on the ground occasionally, which signifies Earthquake. Make sure to move away from this zone, or you'll get hit. Fortunately, you'll have ample time to evade it.
If Fel Surge Totem is summoned, eliminate it quickly. If left unattended, it'll stun you for an extended period, resulting in a wipe and forcing you to restart the encounter.
Jormog the Behemoth's most hazardous ability to you, as a caster, is Sonic Scream. It prevents you from casting any spells for six seconds and causes moderate damage. Whenever possible, interrupt it. Additionally, the worm will possess nine stacks of Fel Hardened Scales, which reduce all the damage he takes. The only method to eliminate these stacks is to lure the worm to hit a rock while he is charging at you from underground. You need to bait the worm by standing close to these rocks after they fall from the ceiling. This occurs each time Tugar uses his Earthquake.
To summarize everything said and answer the question of how to do the Mage Tower as Discipline Priest, you are to deal with Tugar first. After he dies, Stage 2 starts and the worm gains a 150% damage increase. Though, he will be weakened by the time it happens, as he will have no damage-reduction stacks.
In conclusion, some players may wonder whether a Discipline Priest Mage Tower nerf is possible. This is definitely not the most widespread and powerful specialization you can use to complete this encounter. However, it is strong enough and you can try it out for sure.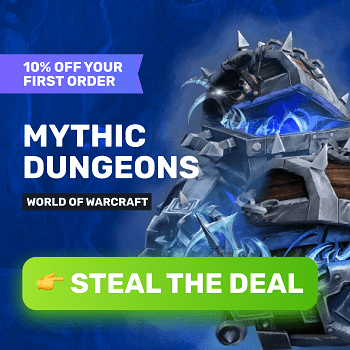 Discipline Priest Mage Tower Rewards
Defeating both enemies means you have completed the encounter successfully. After that, you will be teleported to your original location and receive the reward. It represents a unique Discipline Priest Mage Tower appearance. Check out the screenshot below to see how it looks.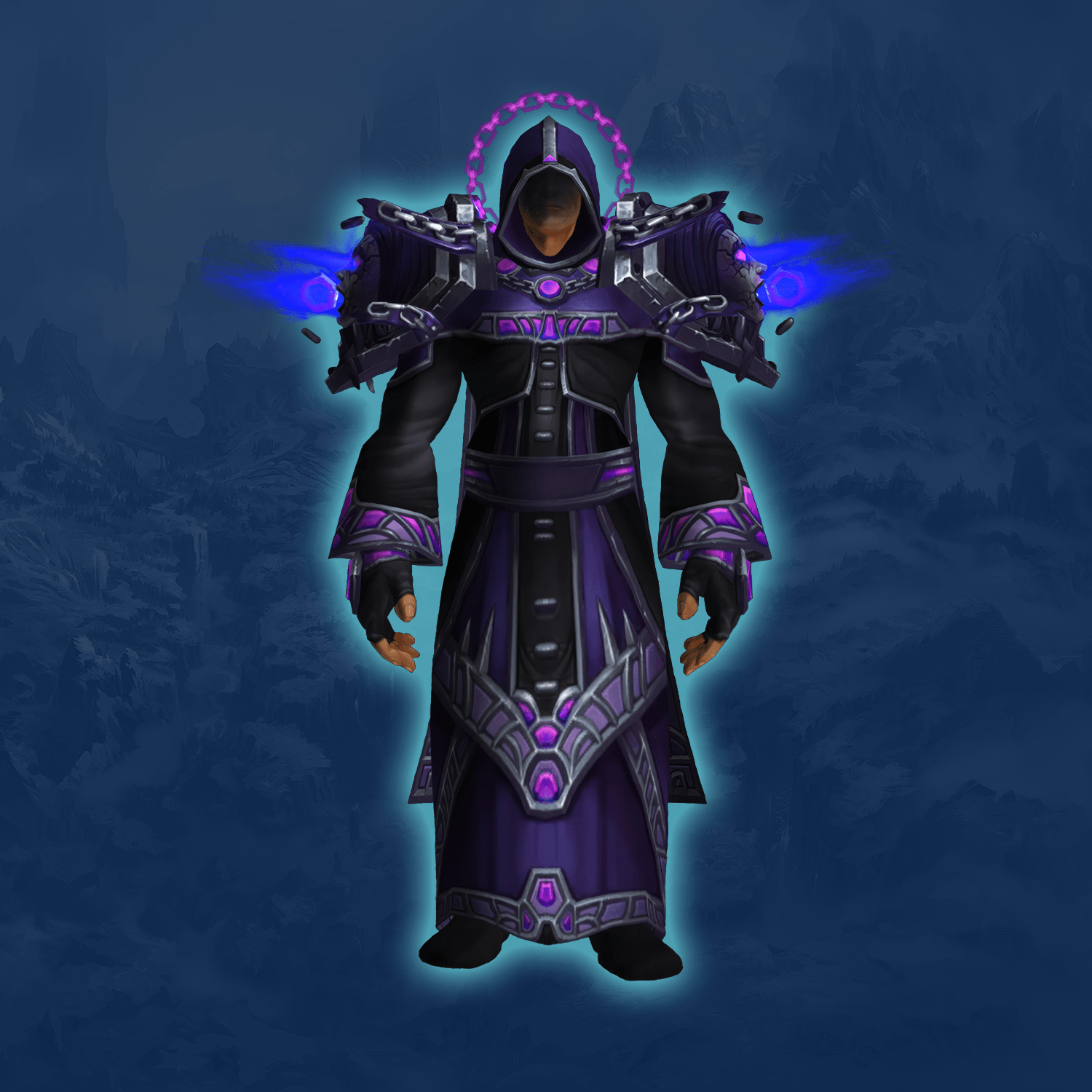 If you consider yourself a high-skilled player, you can try to pass all 7 encounters currently added to the game. After completing all of them, you will be given Soaring Spelltome. The latter represents a ground mount, which looks like a book. Your character stands on it to float over the ground.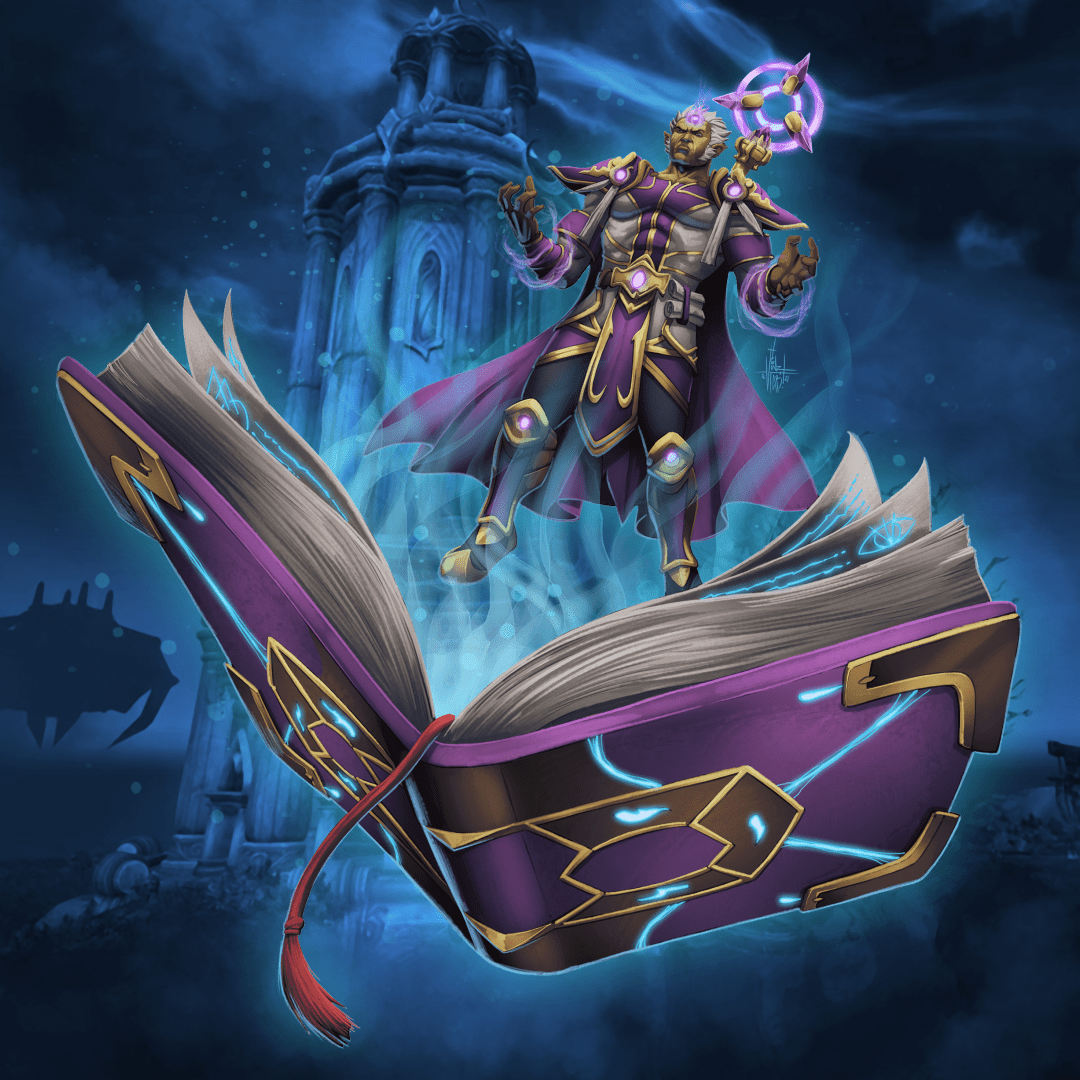 If you wish to spare your precious time and obtain all the rewards faster, you can order our World of Warcraft Boosting services. In this case, our professional players will slay any boss for you. You do not need to do anything apart from enjoying the loot you get.
SkyCoach Boosting & Coaching Services
For over 5 years now, the SkyCoach team has been assisting players from all around the world in becoming true professionals. Our range of coaching and boosting services is available across various online games. After reading this article, you should now be familiar with our most popular offers for WoW.
We always strive to make your gaming experience easier and more memorable. You can contact our 24/7 customer support service to place an order or get answers to any questions you may have. Additionally, if you cannot find the service you are looking for, our team can create a personalized order just for you. Furthermore, we offer a 5-20% cashback on all orders that can be applied towards future orders, making them even more affordable.
Final Words
In conclusion, this guide provides helpful tips and strategies for completing the Mage Tower challenge. It offers insights into the encounter's mechanics and suggests the optimal talent build, gear, and consumables to use. By following this guide, players can increase their chances of success and earn unique rewards. Make sure to stay tuned, as we will keep updating this article if any changes occur.
F.A.Q.
What reward do Discipline Priests get from Timewalking Mage Tower?
As a rule, people who play this spec wish to get nothing but a class-specific transmog set we mentioned earlier in the article.
What are the best Discipline Priest talents for Mage Tower?
It is quite difficult to single out particular talents. Instead, you should check out a ready-made talent setup we have described in this guide.
How do you increase damage as a Discipline Priest in Mage Tower?
Since you do not deal too much damage by default, you need to press all damage-dealing buttons by cooldown all the time.
Is Discipline Priest good for Mage Tower?
It is by far not the strongest specialization you can choose for this encounter. Nonetheless, if you enjoy its playstyle, you should definitely give it a shot.