SkyCoach team are glad to present our complete WoW Shadowlands Restoration Druid Guide. Here you'll find everything you should know about how to be a good healer and not let your allies down during PVP clashes or PVE battles.
In order to make the information presented here more easy to absorb we divide this guide on several sections, which you will find in the related pages.
IMPORTANT NOTE: At SkyCoach, you can also Buy WoW Boost at the lowest prices and with the fastest delivery. You can make your first purchase even CHEAPER if you find our special PROMO CODE (highlighted in green) hidden in this article and get a 20% DISCOUNT.
Check out some of our most popular
WoW Boosting services

below:
Restoration Druid's Pros & Cons
| | |
| --- | --- |
| Pros | Cons |
| Great many of useful cooldowns. | Requires high skill and very precise cooldowns timing to be effective. |
| Very good single-target healing. | Any unpredictable damage would cause some difficulties. |
| Excellent mobility with the ability to continue healing while moving. | No raid-wide damage reduction. |
| Decent damage if needed. | No passive damage abilities. |
| Superb survivability in PVP and PVE. | |
As may see, the weaknesses of the spec are no way near as important as its strengths.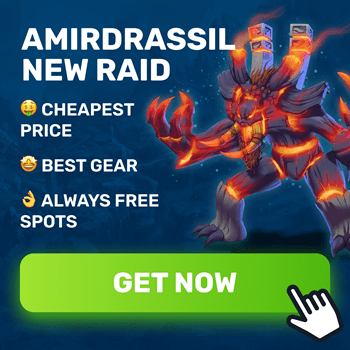 Restoration Druid Changes in Shadowlands
There isn't much to say about Restoration Druid's changes in Shadowlands, since all of them were purely visual. There are some changes in Covenants and Legendary powers, though. See what they are exactly below.
Shadowlands 9.0.5 Changes
The list of spec-specific changes in this update isn't huge, but still worth mentioning in case you weren't playing the spec in past few months.
Overall healing buff considering these two changes is around 4-6%, which is nice, but not changing Restoration Druid's talent or Legendary choices and playstyle. BLOG20
Shadowlands 9.1.5 Changes
In this patch all the druids were glad to receive new cool-looking Travel Forms. Both flying and ground:
Covenant and Legendary Powers Changes
In the last update Druids have received a relatively huge chunk of Covenant changes. There are new conduit properties, new Legendary Powers changes in both 9.0.5 and 9.1 updates. Let us discuss it in a little more detail.
Shadowlands 9.0.5 Covenants Changes
Adaptive Swarm (

Necrolord

ability): 25% increasing of damage and healing and 5% increasing of periodic effects buff (from 20% to 25%);
Endless Thirst (

Venthyr

Conduit): now increase your critical strike by 0.8% per stack instead of 0.5%;
Convoke the Spirits (

Night Fae

ability): no longer casts Full Moon (PVP only).
These changes provide some buff for other covenants than Night Fae, it is still will often be your ultimate choice in both PVE and PVP.
Shadowlands 9.0.5 Legendary Powers Changes
Verdant Infusion: now extends the duration of your HoTs on the target of your Swiftmend to 10 seconds (instead of 8 seconds).
This makes this Legendary Power slightly more valuable, especially in Mythic+ Dungeons, for those 2 additional seconds make your timing a bit less tight. But still, Vision of Unending Growth is a preferable option for raids.
Shadowlands 9.1 Legendary Powers Changes
After the buff in 9.0.5 expansion Restoration Druids received no changes in the Shadowlands 9.1 update. But there are some conduit changes and four new Legendary Powers now available for the spec.
Conduit Changes
Despite the nerf, this conduit remaining the strongest option among Endurance Conduits in 9.1.
Legendary Powers Changes
There are four new Legendary Powers became available in Shadowlands 9.1, one for each Covenant. Only two of them would be more or less useful though:
The Legendary Powers options are of huge importance in modern World of Wacraft, so you should consider them carefully if you want to be a good healer. Visit our Restoration Druid Covenants Guide to learn more about Covenants, Legendary Powers and Conduits available for Restoration Druid.
Restoration Druid's Essentials
Restoration Druid's healing revolves around applying spells, that heals up your target during a certain period of time. Usually, they're referred to as HoTs (healing-over-time). The spec also has some direct healing abilities and a range of powerful cooldowns, that helps you increase your healing and regenerate your Mana far more quickly.
Yes, the Mana. This is your main resource, which you'll be spending on almost all your abilities. At first glance, your mana pool may seem enormous with all your spells using only a small portion of it. But don't let it deceive you: your Mana may very well be spent during long encounters or exceptionally harsh PVP battles. So, keeping an eye on your mana level is as important as on your allies' health.
The essentials of the spec's gameplay are not that you provide powerful healing when your allied target has received damage, but on contrary, you apply your HoTs (which is the main portion of your healing) before the damage is done and then react to that damage using your other healing spells and cooldowns. Another thing is that any Druid's spec has excellent mobility thanks to their form-shifting ability.
Covenants and Legendary Powers
Choosing your Covenant is going to be one of the most important choices in Shadowlands. Legendary Powers and Conduits' impact on your gameplay and performance is as game-changing as talents or gems and enchantments. Unlike many other class specializations, there are no strictly incorrect covenant choices for Restoration Druid. All of them would provide good bonuses depending on where you aim in the game. Here's a quick review of what each Covenant would provide you with:
Covenant
About
Best Soulbind
Kyrian
Kindred Affinity – good utility cooldown.

Kleia

or

Mikanikos

Necrolord
Adaptive Swarm – good healing in Mythis+ and PVP.
Plague Deviser Marileth
Night Fae
Convoke the Spirits – excellent 1 min cooldown burst for raids and Mythic+

Dreamweaver

or

Niya

Venthyr
3 min cooldown burst
Theotar
As we've already said above the choice here would depend on what your gaming preferences are. There is a lot to discuss, so we've created Restoration Druid Covenants Guide. There you'll also find all the necessary information and tips about Legendary Powers available for the spec.
Core Abilities and Gameplay Basics
Most of the spec's abilities are instant cast, which means great utility in almost any in-game situation. You can spread your HoTs across multiply targets, to provide good survivability for all raid members or concentrate your efforts on one or a few targets to make them ready to receive immense amounts of damage.
Here we'll list only the most basic Restoration Druid abilities, just to let you make a first impression on what this spec is all about. If you want more detailed information about this, please check out our Restoration Druid Gameplay and Rotation Guide.
Core Spells
Core Defensive and Utility Abilities
Ironbark: very good defensive cooldown that you can cast on yourself or any friendly target in range. Extremely helpful if your tank or other party/raid member is about to die and you just can't heal him up in time.
Rebirth: combat resurrection. It's hard to overestimate its value in the end-game PVE encounter and PVP. The only con here is its 10 minutes cooldown.
Revitalize: mass resurrection. Affect ant friendly target within 100 yards' distance. Of course, can be cast only out of combat.
Again, this is no more than a quick glance at what Restoration Druid is capable of. There are also different forms, with different abilities and bonuses for each of them, as well as many other gameplay options to play with.
Restorations Druid Leveling Tips
Regarding the Druid's leveling process in Shadowlands, there is one simple answer: this spec is very far from ideal if you want to get your levels as quickly as possible. Yes, if you are a healer it's much easier for you to get into dungeons but other Druid specs will level up quicker all the same (there is Guardian, for example, which will get into dungeons as quick as Restoration Druids and be able to do some damage at the same time). Anyway, here are some quick tips, that are useful regardless of the spec you playing:
Now you have the Druid tab in your spellbook where all the abilities are shared between all Druid specializations.
There is no default spec now. You will be able to choose at level 10. Before that, you'll only be able to use the shared spells.
Guardian (the tank spec) is more preferable for fast-leveling due to more than decent damage and quick dungeons.
Of course, there's a lot more to it. If you want to know how to level up your Druid in the most efficient way possible, please check out our Complete Druid Leveling Guide.
Restoration Druid Stats and Gearing
Shadowlands expansion brings huge changes in secondary stats for all classes. The main thing to keep in mind is that now there are so-called Diminishing Returns, which makes stacking up a single secondary stat almost useless.
The primary stat for Restoration Druid is Intellect, which you'll find on all Restoration Druid gear, save some rings and trinkets. Regarding secondary stats things are a bit more interesting:
Critical Strike: this stat gives you a chance to double the healing from your spells. Since your healing is done mainly by HoTs each tick has a chance to critically strike, which makes this stat more useful for Restoration Druid than for other healers.
Haste: this stat allows you to cast your spells quicker, gives additional ticks to your HoTs, reduces the global cooldowns of all your abilities, and the cooldowns of certain spells. Of course additional ticks of your HoTs and reduced global cooldowns greatly improve the amount of your healing.
Mastery: for Restoration Druid this stat is represented as Mastery: Harmony, which gives you extra healing to the target to which your Hots are applied. This is not very strong when you're healing lots of targets, but maybe useful for single target or small group healing.
Versatility: a direct bonus to your healing, damage, and incoming damage reduction. Basically improves any aspect of your gameplay. Still not the very best stat, but some Druids, especially PVP-healers, may find it useful to capitalize on it.
Of course, different aspects of the game require different secondary stats combinations, which hugely depend on your gearing, gems, and enchantments. See our Restoration Druid Gearing Guide for detailed information on how to equip and tune your character in order to always be effective and helpful for your raid or party.
Restoration Druid End-Game
As we've said above, Restoration Druids are very popular healers in today's World of Warcraft. They are more than welcome in raids and Mythic dungeons, battleground and in the Arena. Proactive healing style and lots of powerful cooldowns allows you to be helpful in almost any in-game scenario.
If you're still not sure whether you want to play Restoration Druid as your main spec for any end-game content or not, be sure that this is a good choice.
How to be a Better Restoration Druid
Healer's performance in end-game PVE or PVP is, arguably, the most important aspect of the game. Your damage dealers may not do their best, your tanks may lack survivability and miss every cooldown, but a good healer can still win the fight. That makes your understanding of gameplay mechanics extremely important for you and your allies. The best way to evaluate your performance is to closely analyze your combat logs and compare them to those of top-tier Restoration Druid players.
Another thing you should always keep in mind is your mana management. Unlike DPS classes like Mage or Warlock, who just unleash an array of devastating spells upon enemies without really concerning how much mana they spending, you, as a healer, should pay close attention to that. Start off with too much mana spent in the first phases of the fight and you can easily find yourself out of mana long before the fight is over. Sure you have your Innervate to regenerate some of your mana but it isn't wise to waste such precious cooldown to compensate for your own poor mana management, right?
Also, don't forget about Restoration Druid's proactive style of healing. Your work starts before your allies receive damage, not after. If you constantly forget about that, then your healing would certainly be way behind the optimal.
See more about that in our Restoration Druid Gameplay and Rotation Guide.
Restoration Druid's Shadowlands Highlights
As with any other class in the game, the most important thing that was added in Shadowlands for Restoration Druid is Covenants and Legendary Powers. As was already said above, the Covenant choice is as important as your spec or talents. Just remember that with this spec your Covenant, Conduit, or Legendary Power are always subject to change depending on what your current in-game task requires.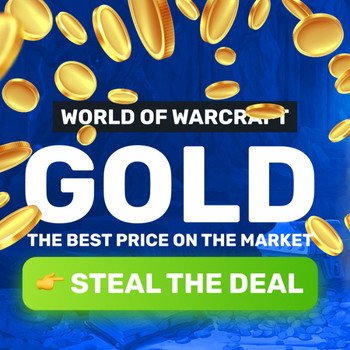 Facts about Restoration Druid
Here we summarize some interesting facts about the spec:
Races available for playing as Druid: Tauren, Highmountain Tauren, Troll, Zandalari Troll, Night Elf, Worgen, Kul Tiran.
Weapons available for Druids: staves, polearms, fist weapons, maces (one-handed and two-handed);
Druids don't need mounts, thanks for their traveling forms. That doesn't mean that you can't use them, though.
What Makes Restoration Druid Special?
Most of Restoration Druid's spells are instant cast, which, in pair with your cat form, make positioning in the fight much more versatile than all other healers;
You can easily spread your HoTs over a wide range of targets, providing minor, but constant, healing for the whole raid or party;
Restoration Druids are one of the most versatile healers in the game.
New Artifact Transmog Options for Restoration Druid
Good old Timewalking event is going back to our beloved World of Warcraft and there are new beautiful transmog options for every class in the game. For Restoration Druid, it is the Stormheart Raiment and new Werebear form (mainly for Guardian Druids, but Druid-healers would sometimes use to temporarily increase their survivability).
This is Legion-themed appearance will definitely make your character stands out among other Restoration Druids!
FAQ
Q: Is Restoration Druid good in Shadowlands?
A: Yes, of course. The proactive style of Restoration Druid healing is unique and irreplaceable. Also, don't forget about excellent versatility, the relative freedom of movement in the fight, combat resurrection, and good AOE healing.
Q: Can Restoration Druid deal damage Shadowlands?
A: Sometimes, yes, if the situation requires it, but the amount of damage Restoration Druids are able to deal is very limited.
Q: Which race is best for Restoration Druid in Shadowlands?
A: For Horde players, we recommend choosing Troll or Zandalari Troll. Alliance players would choose any available race since all bonuses are more or less equally good.
Q: What is the best Restoration Druid Legendary Power in Shadowlands?
A: There are different choices for each in-game encounter. For raids, we'd recommend using Celestial Spirits. For small group encounters, like Mythic dungeons, you'd be better off with Kindred Affinity.