With the Mage Tower challenge coming back in Dragonflight, players will have another chance to test their personal skills and get generously rewarded for that. Exactly, you can try yourself at killing those deadly bosses in the 10.2 patch once again.
If you have played the previous expansions, you are not going to see any new bosses added. You are to defeat the same enemies and receive your unique rewards. The biggest one of them is a class-specific transmog set that you can only get by completing this challenge.
If you are excited to assay your strength, your destination is Deliverance Point. Once you are there, go ahead and find War Councilor Victoria. This NPC is responsible for teleporting you to the special platform where the encounter begins. The easiest way to get to this place is to use Dalaran Hearthstone. When you get to Dalaran, it is a 2-minute flight to get to the required location.
With 38 specializations in total existing in the game, we have decided to talk about Windwalker Monk Mage Tower Dragonflight challenge this time. This spec's encounter has a few interesting yet dangerous mechanics you are to learn to counter if you wish to win this fight.
IMPORTANT NOTE: At SkyCoach, you can also Buy WoW Boost at the lowest prices and with the fastest delivery. You can make your first purchase even CHEAPER if you find our special PROMO CODE (highlighted in green) hidden in this article and get a 20% DISCOUNT.
Check out some of our most popular
WoW Boosting services

below:
Windwalker Monk Mage Tower Challenge Info
During the Feltotem's Fall challenge, you are to defeat two bosses. They are Tugar Bloodtotem and Jormog the Behemoth, both having a range of annoying and deadly abilities. Though you are going to fight them simultaneously, the encounter can be roughly split into 2 stages. The second phase begins when one of the bosses dies and another one gets a permanent 150% damage increase.
Unlike in other challenges, you are completely on your own during this one. Apart from two bosses, you are to deal with adds that will be spawning throughout the battle. The latter is relatively easy to kill. Nonetheless, you should do it immediately or you can be punished for not doing so.
Further in this article, we will describe the best Windwalker Monk Mage Tower strategy you can apply to complete the challenge successfully. For now, you just want to know that outbattling these bosses revolve around learning their mechanics and interrupting high-DPS spells.
If you are not ready to spend some time getting prepared for the encounter, you can go another way. We offer Timewalking & Mage Tower Boost services where our professional players can complete any challenge for you. No matter what class and specialization you play, consider the job. Click the link to find out the details and make your order.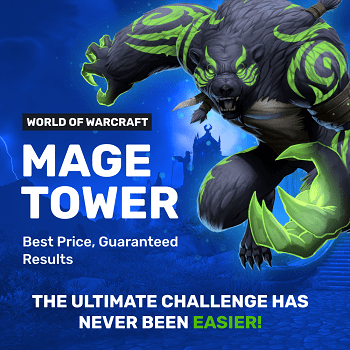 Best Gear for Windwalker Monk Mage Tower
To get prepared for the upcoming encounter, you are to learn a few rules first. Starting with your equipment, no matter how good it is, it will be downscaled to ilvl 120. The game's developers implemented this mechanic long ago and it stays like this in the Dragonflight expansion as well. It is done to make all players participating in this challenge more or less equal.
The second rule applies to your character's level, as it will be lowered to 45. Of course, all the changes are temporary and everything will be back to its normal state after you leave the arena. Having your gear level decreased that much, you want to rely on the stats it provides instead. As Windwalker Monk, you want to prioritize Versatility and Crit over other secondary stats. Speaking of your primary stat, which is Agility, maximize it as well to increase your DPS potential. BLOG20
Wearing high-rank equipment still brings some benefits but they are not that important. The challenge is designed in a way to let all players pass it. If you have been in the game long enough and wish to make your life easier while completing Windwalker Monk Timewalking Mage Tower challenge, we have a few tips for you.
Down below, we have prepared the table containing one of the best Windwalker Monk Mage Tower gear pieces. All of them can be looted by slaying Raid and Mythic+ bosses. To get at least a few of the mentioned equipment parts, you are to spend some time trying to loot them. However, wearing this gear definitely increases your chance of winning the encounter.
If you decide to get Mythic+ gear instead, it also works. However, it is going to be way more difficult to collect at least a few equipment pieces. In fact, you do not need that powerful gear to complete this challenge. The latter focuses on testing your personal skills, not what equipment rank you are wearing.
To get extra secondary stats, you are to pay attention to Windwalker Monk Mage Tower Trinkets instead. Most of them not only provide you with additional stats but grant you unique on-use abilities increasing your survivability or DPS potential.
To get the desired from the tables, you are to work as a team during Raiding. Besides, the whole process takes quite a lot of time and the result is not guaranteed. To get geared up properly, you can order WoW Raid Boost provided by our company. In this case, our professional players will deal with any boss and get the item you are hunting for in the shortest time possible.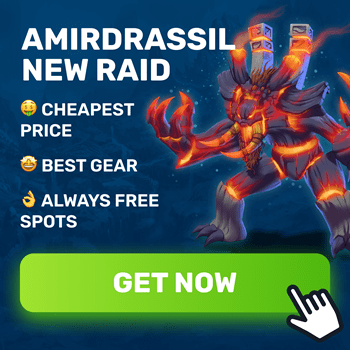 Windwalker Monk Mage Tower Best Enchants & Gems
The latest expansion has also brought a variety of enchants and gems you can use to empower your character. In this part of our Windwalker Monk Mage Tower guide, we would like to share the best options you can use to make your gear more powerful. Since enchants play a greater role, let us begin with them first.
As you can see, the described enchants provide you with a bit of everything since the encounter you are to pass is versatile. It is literally impossible to adapt to a particular boss and you need to be ready for everything.
Moving further, we have Windwalker Monk Mage Tower recommended gems to discuss. Your choice is most likely to fall on the following items:
Getting geared up properly is not a cheap thing. For this, you need to farm a ton of gold. However, you can always Buy WoW Gold from our company to afford any equipment you like. We offer the best market price and guarantee the fastest delivery time despite the server you are playing on.
Windwalker Monk Mage Tower Best Consumables
Another source of extra stats is consumables. They are crucial to your preparation for the fight, as they significantly increase your chances of outbattling the boss. We have prepared the following list including the best alternatives:
Windwalker Monk Mage Tower Best Talent Build
To complete this encounter successfully, you are to prioritize AoE damage in your talent build. The reason for this is that you want to damage both bosses simultaneously while killing annoying adds they summon. In most cases, your Windwalker Monk Mage Tower 10.2 talent build will look as follows.
To export it directly to your game, copy the following code:
B0QAAAAAAAAAAAAAAAAAAAAAAAAAAAAAAEJRSSUiIRAAAAASSkQiAJJRaSKJJChEJJJRaJAAAA
Before you unlock your spec's full potential, you are to reach the level's cap and unlock all the required talents. If you wish to speed up this process, make sure to buy our WoW Powerleveling services where our professional players can help you boost your character in a blink of an eye.
Tugar Bloodtotem & Jormog the Behemoth Fight Strategy
As we mentioned earlier in this guide, the entire battle is split into 2 stages. In this paragraph, we would like to cover a few Windwalker Monk Mage Tower tips to increase your chances of passing the encounter. While you have the choice of whom to kill first, we highly recommend that you focus Tugar Bloodtotem first.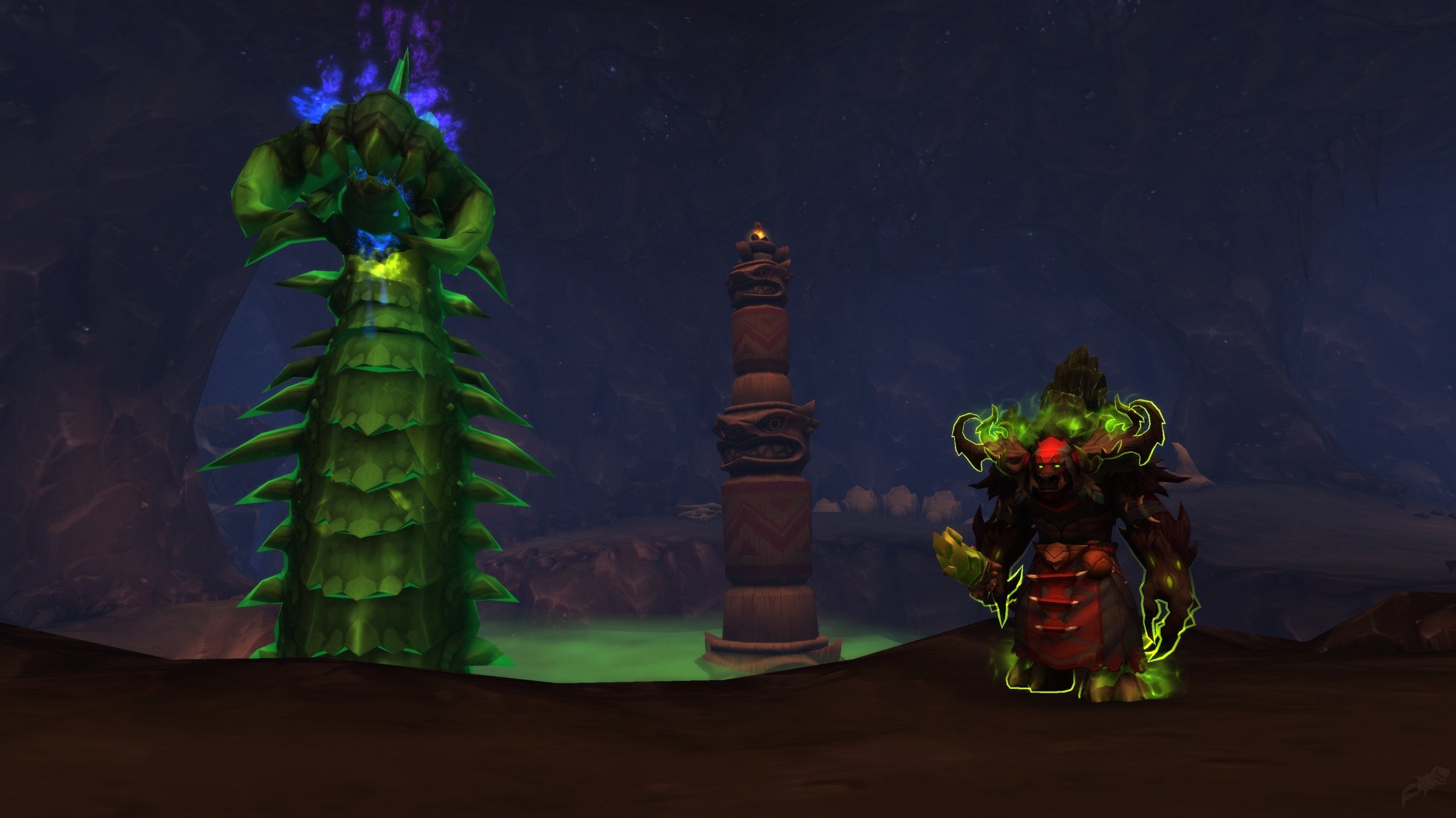 Starting with Stage 1, Tugar Bloodtotem will be casting Fel Burst from time to time. The latter should always be interrupted, as it deals significant damage. He will also try to catch you with his Earthquake, which takes quite a lot of time to appear and can be easily avoided.
After the previous spell has been cast, you will notice a few adds spawning around the platform. They do not have any life-threatening abilities yet should be cleaved out ASAP. You just do not want to have too many mobs around the arena. Also, get rid of Fel Surge Totem right after it spawns. Ignoring it will get you stunned, which makes you vulnerable to incoming damage.
During the same stage, the worm will try to Sonic Scream to prevent you from casting spells. You can CC this ability when he starts casting it. The biggest problem with this boss is his Fel Hardened Scales, which has 9 stacks after the battle begins. This passive talent reduces damage taken by 10% for each stack. However, you can remove these stacks by baiting the worm to hit a rock while he is charging at you from underground. These rocks fall from the ceiling after Tugar casts his Earthquake.
Answering the question of how to do the Mage Tower as Windwalker Monk, you are to focus Tugar first while removing Jormog's damage-reducing stacks. After you are done with the first boos, the second one starts dealing 150% more damage. This is where Stage 2 begins and you are to kill him as soon as possible. Otherwise, you will run out of self-sustain and he will kill you.
As for the Windwalker Monk Mage Tower nerf, this specialization is definitely a great pick for this encounter. However, no nerf premises are seen at the moment. It is just a solid spec and you should definitely try it if you enjoy its gameplay style.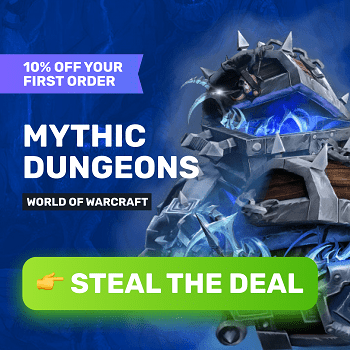 Windwalker Monk Mage Tower Rewards
Slaying both enemies ends the encounter. After that, you will be teleported to your original location and rewarded with a unique Windwalker Monk Mage Tower appearance that you can check out in the screenshot below.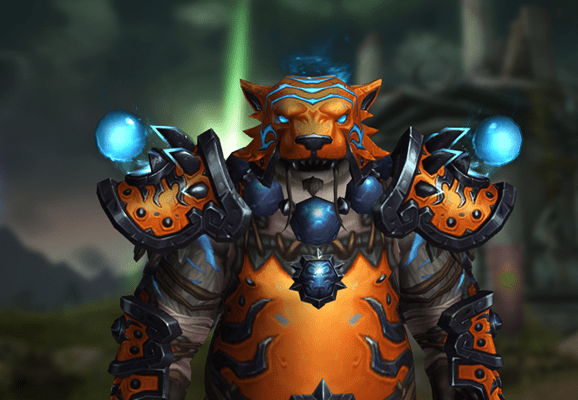 If you decide to keep completing these challenges, you can receive Soaring Spelltome after you are done with all 7 encounters. This is a mount you can use while grounded. It looks like an open book you can stand on to soar over the ground.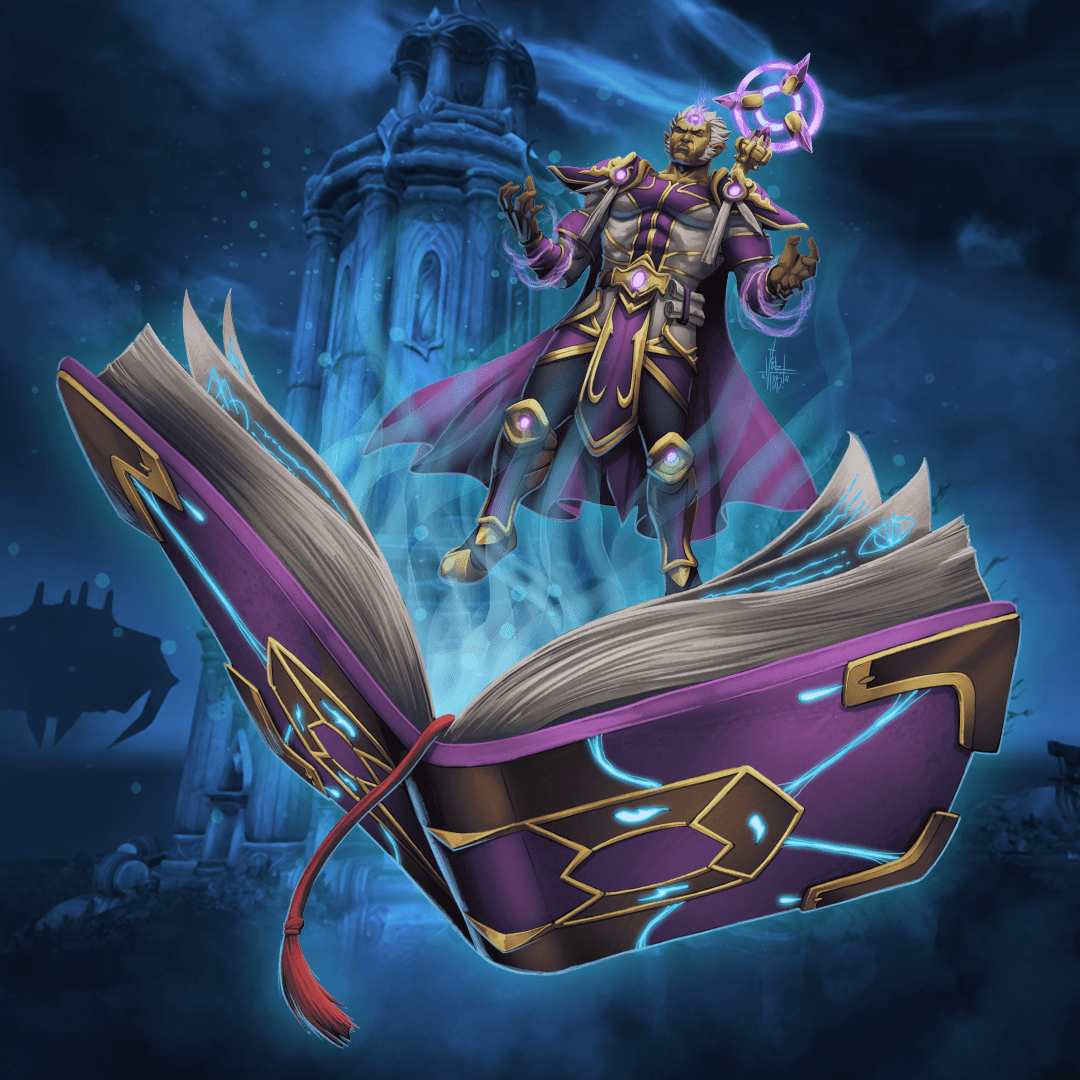 If you cannot get the desired reward on your own, we are always here for you. By ordering our World of Warcraft Boosting services, it will take us minimum time to slay any boss for you.
SkyCoach Boosting & Coaching Services
Apart from completing a range of in-game activities for you, SkyCoach offers coaching services as well. This is exactly what you need to learn to complete any encounter by yourself. Our professional players will share existing tips and tricks to help you become better at World of Warcraft. We have been working in this sphere for over 5 years and guarantee the result.
However, if you have no time to be coached, go ahead and order Mythic Carry boost, for example. It is the easiest way to receive the desired loot from dungeons. No matter what difficulty you are stuck at, we are here for you. To make your experience better, we offer cashback on all your orders. If you have any questions left, do not hesitate to contact our 24/7 customer support service.
If you are looking for help with any other online titles, we have over a dozen of games in our working list. Choose any you like and see what services we offer to you. On top of that, we often arrange the sales that do not last for too long. Make sure to place your order in time to save extra money.
Final Words
Fellow heroes, this marks the end of our guide. With the Mage Tower challenge returning in Dragonflight, we wish you to get prepared thoroughly and test your personal skills. We hope you have learned a lot from this guide. Stay tuned, as we will keep updating this article if any updates or changes occur.
F.A.Q.
What reward do Windwalker Monks get from Timewalking Mage Tower?
As soon as you are done with both bosses, you will be rewarded with a class-unique transmog set. The latter completely changes the way your character looks and cannot be found anywhere else.
What are the best Windwalker Monk talents for Mage Tower?
Make sure to check the separate paragraph where we share the best talent build for this specialization. It focuses on dealing damage to all enemies around and provides you with a ton of self-sustain.
How do you increase damage as Windwalker Monk in Mage Tower?
You are to cleave out all spawning adds and keep attacking Tugar. After that, you deal with the second boss. Use your AoE abilities to get rid of smaller mobs and hit the bosses with your single-target spells.
Is Windwalker Monk good for Mage Tower?
It is one of the best picks for this challenge, as you have a bunch of AoE talents under your belt. On top of that, your survivability is unsurpassed and you can sustain tons of damage for quite a long time.