This article discusses the top pulse rifles currently accessible in Destiny 2. It emphasizes the different kinds of pulse rifles, their distinctive perks, and their effectiveness in diverse situations, assisting players in selecting the ideal one for their unique playstyle. The piece also delves into recently revised and introduced pulse rifles, along with suggestions for some of the most formidable pulse rifles available right now.
With a recently introduced 20% damage buff against minor and orange bar enemies, most pulse rifles can kill almost all red bar enemies with just one burst. That's why we have decided to create a list of the best pulse rifles in Destiny 2 that you can currently get.
IMPORTANT NOTE: At SkyCoach, you can also Buy Destiny 2 Boost at the lowest prices and with the fastest delivery. You can make your first purchase even CHEAPER if you find our special PROMO CODE (highlighted in green) hidden in this article and get a 20% DISCOUNT.
Check out our most popular
Destiny 2 Boosting services

offered at the best market price:
Pulse Rifle Types and What You Need to Use
Just as any other weapon type in Destiny 2, pulse rifles come with distinct subtypes that are not strictly tied to their legendary or exotic status.
In total, there are 5 subtypes of pulse rifles in the game:
Rapid-Fire Frame (540 RPM).

Boasting the swiftest firing rate, this subtype has a slightly shorter optimal range than its counterparts and delivers lower damage per burst. However, several renowned Destiny 2 pulse rifles belong to this category such as Piece of Mind or the recently introduced Oversoul Edict;

High-Impact Frame (340 RPM).

This subtype delivers devastating damage per burst and is characterized by a slower rate of fire. Though they provide a significant punch with each trigger pull;

Adaptive Frame (390 RPM).

A balanced option among pulse rifles, it features extended range and almost negligible differences in recoil compared to the

540 RPM

pulses;

Lightweight Frame (450 RPM).

What sets this subtype apart is the mobility bonus it grants

Guardians.

It has an intermediate rate of fire and offers balanced performance. Still, its unique selling point is the enhanced speed and agility provided to its wielder, making strafing and positioning more effective;

Aggressive Burst Frame (450 RPM).

A standout in the pulse rifle category, the Aggressive Burst delivers a four-round burst instead of the usual three. It possesses the potential to dish out high damage, especially if all bullets find their mark.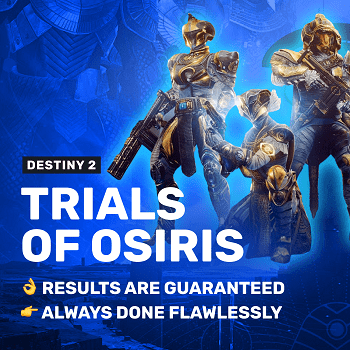 Best Legendary Pulse Rifles
This list includes only the best legendary pulse rifles Destiny 2 that thrive both in PvP and PvE and that you can obtain by completing any sort of activity. BLOG20
Oversoul Edict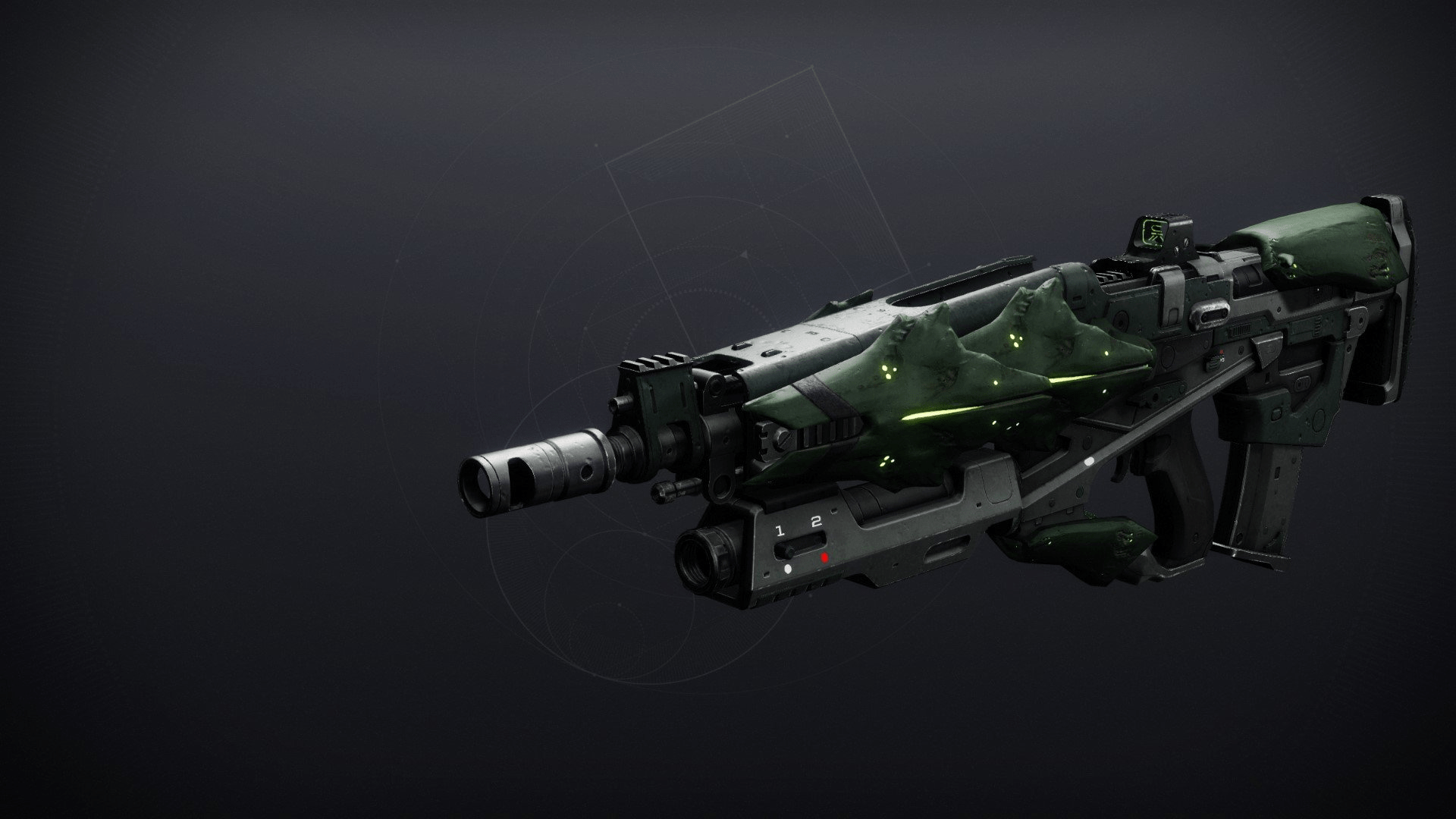 Frame Type

Source

God Roll

DLC Requirements

Rapid-Fire (540 RPM)

Crota's End Raid.

Random drop from 2nd and 3rd encounters

You can get it without any DLC.
Oversoul Edict, reintroduced in the Crota's End Raid reprisal, is the pulse with the great feeling of shooting 540 RPM Pulse Rifles. Its unique interaction with Cursed Thrall and Voltshot, enhance melee-centered builds and make it a great PvE option overall, especially with the origin trait setting off explosive chains which are damn satisfying to watch unfolding just from 1 burst.
In Crucible, its synergy between Keep Away and Headseeker places it at the top, even rivaling classic options like Autumn Wind. For those wanting versatility, other perk combos can also be a great choice.
Facing the Raid alone? We are here to help you! You can use our Crota's End Boost service and obtaining Oversoul Edict will be just a breeze. Whether you seek the god roll or the weapon pattern, we have got you covered at competitive prices.
BxR-55 Battler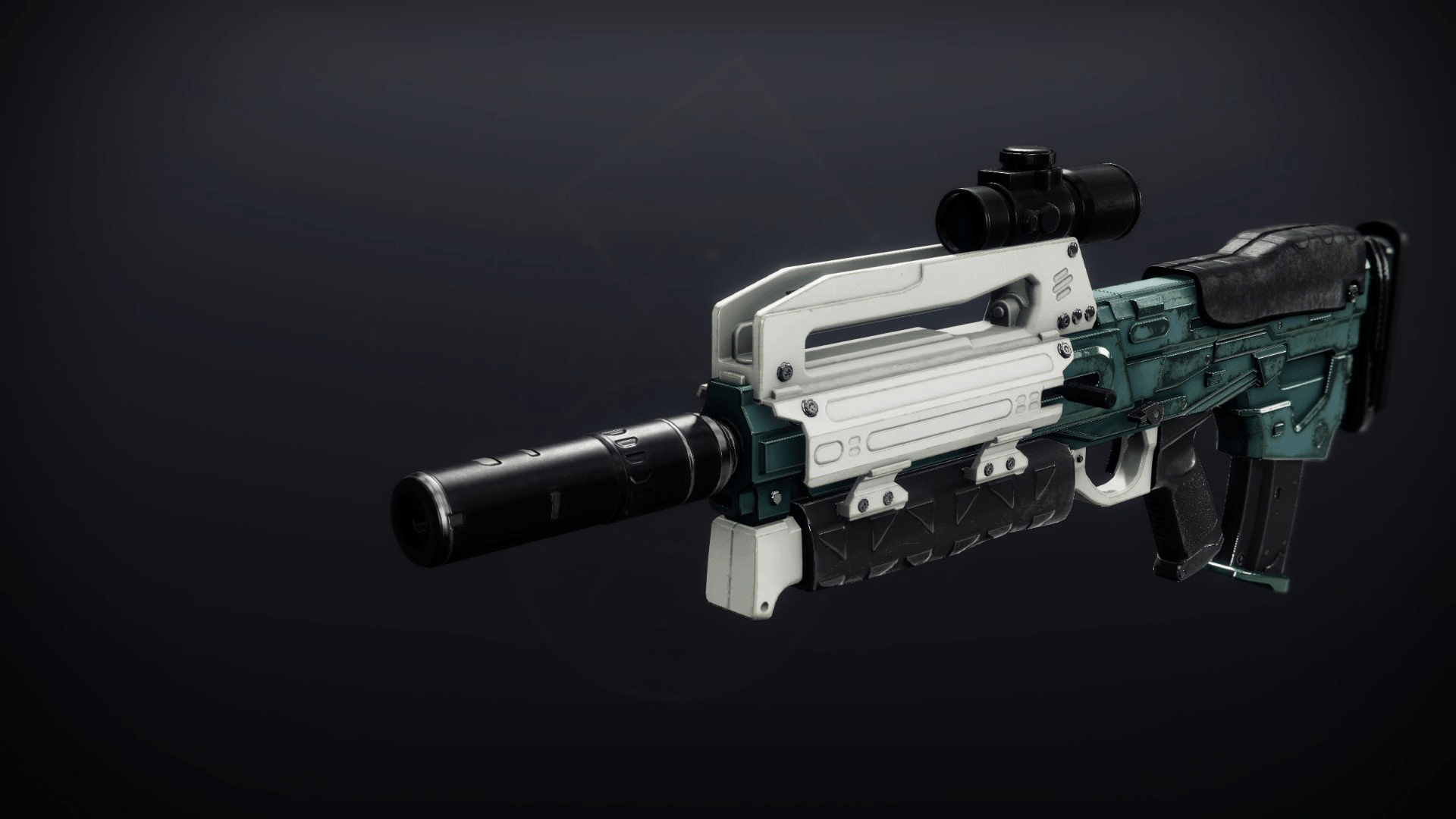 | | | | |
| --- | --- | --- | --- |
| Frame Type | Source | God Roll | DLC Requirements |
| Legacy PR-55 Frame (450 RPM) | Dares of Eternity | | You can get it without any DLC. |
The BxR-55 Battler, a nod to the iconic Battle Rifle from the Halo series, was introduced in Destiny 2's 30th Anniversary event.
You can easily get it by playing Dares of Eternity and with Lightfall it became a craftable option too which makes it a pretty desirable pulse to get if you are a newer player.
It flaunts impeccable stats, notable hip-fire precision and sniper-like ADS, and an aesthetic that meshes scout and pulse rifles. Especially in PvP, this Pulse Rifle shines brightly with its robust performance and competitive TTK.
For those inclined towards Demolitionist and Incandescent perks which synergize perfectly with Solar 3.0, the BxR-55 does not disappoint. If this unique Pulse Rifle resonates with you do not miss out on getting this truly pinnacle feeling pulse If you lack enough time to grind dares and want to get BxR-55 Battler you can count on us!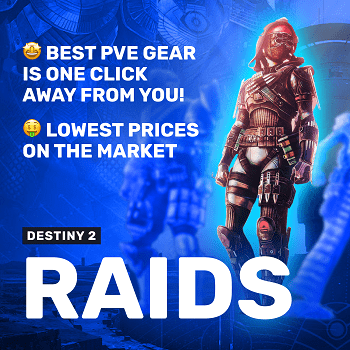 Autumn Wind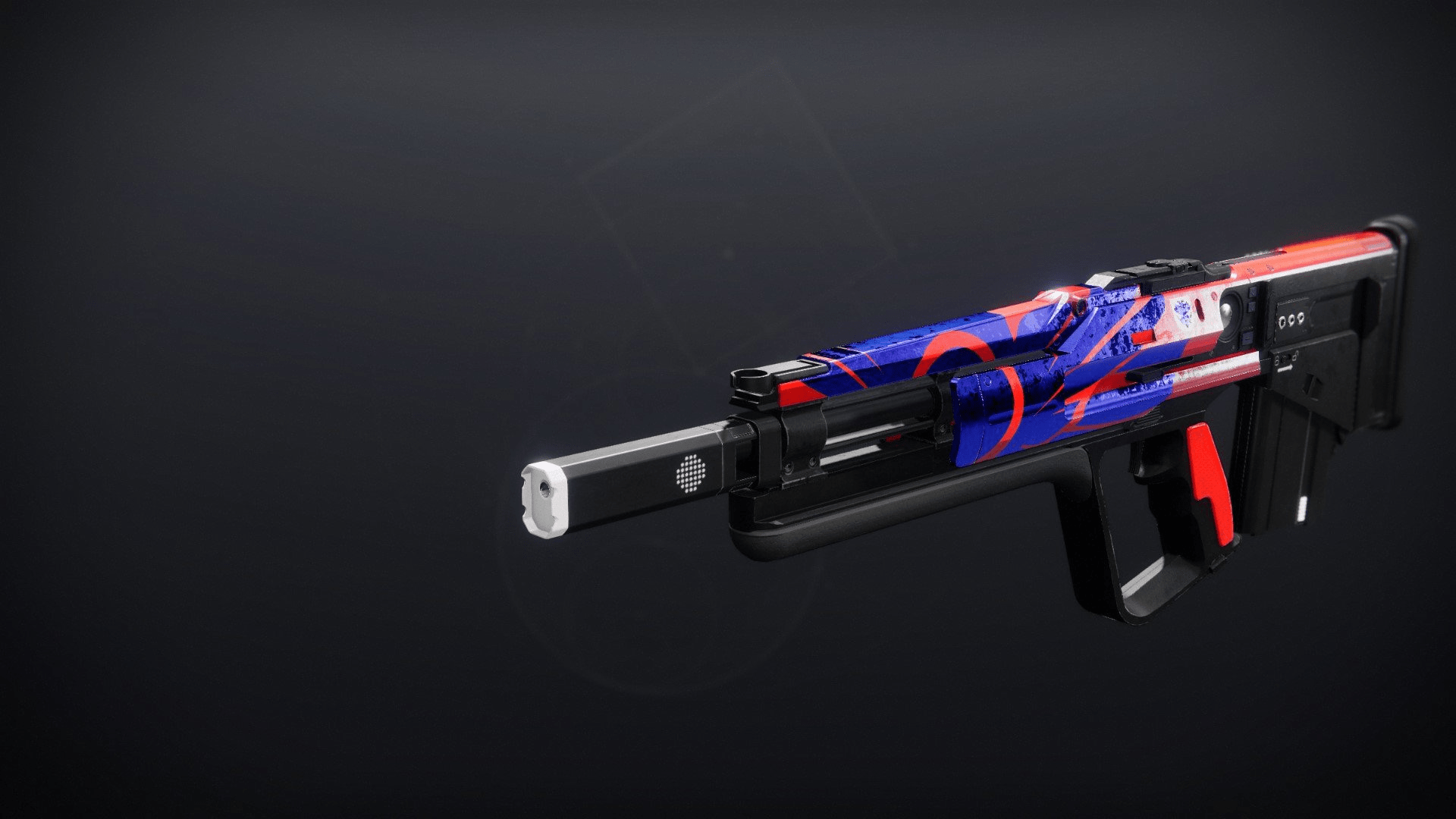 Frame Type

Source

God Roll

DLC Requirements

Rapid-Fire (540 RPM)

Random drops from the crucible.

Focused decoding on Lord Shaxx

Rangefinder + Headseeker
You can get it without any DLC.
This weapon shines in PvP, with Its combination of stability and versatility setting it apart.
Roll with Rangefinder and Headseeker is a good combo of improved range and decent damage perk, which makes it a solid option within maps like Altar of Flame or Meltdown.
The main advantage of this weapon is that you can easily obtain a lot of different rolls while playing solo.
Piece of Mind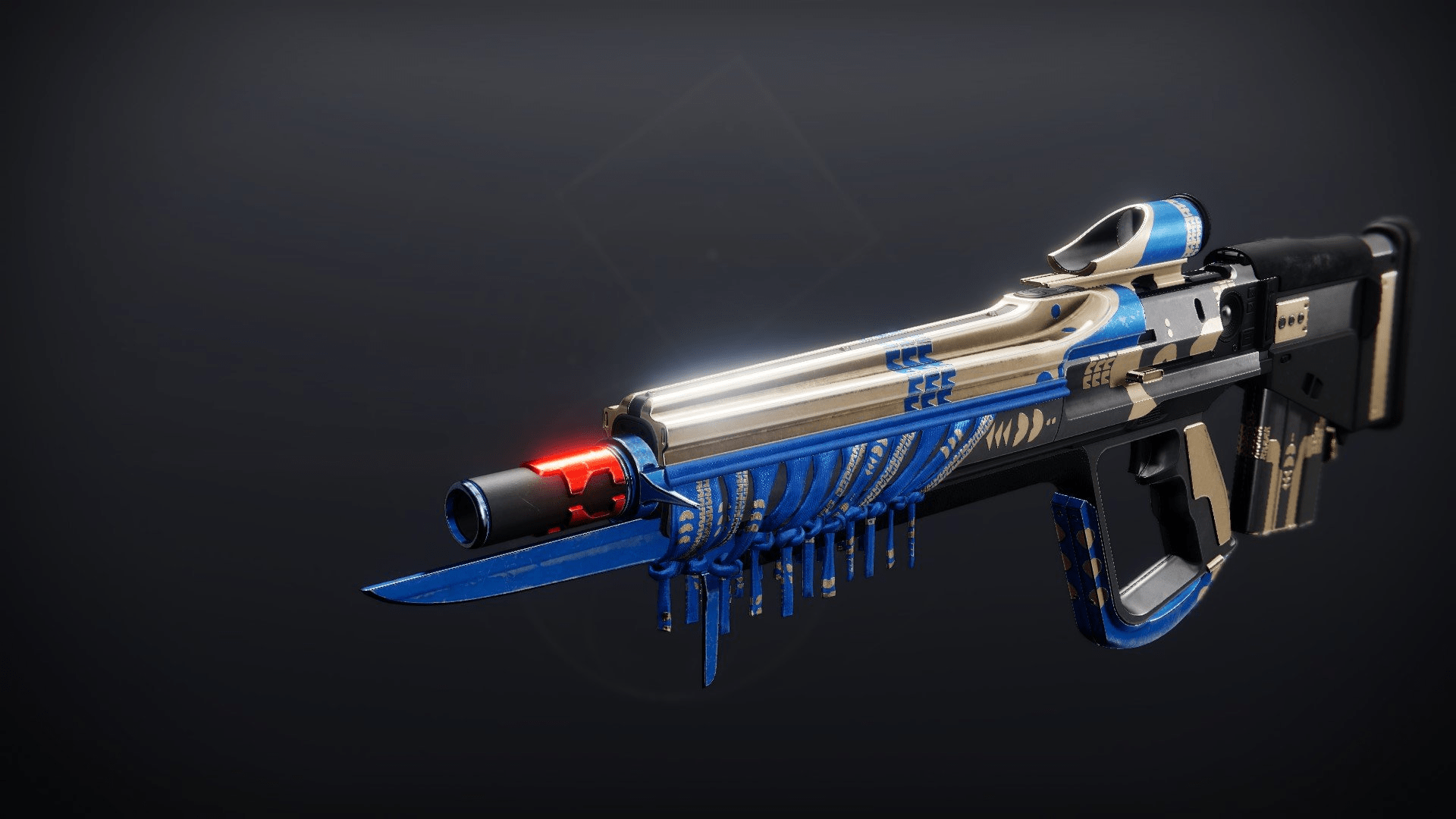 | | | | |
| --- | --- | --- | --- |
| Frame Type | Source | God Roll | DLC Requirements |
| Rapid-Fire Frame (540 RPM) | Vox Obscura exotic mission | | The Witch Queen |
Piece of Mind is making a great comeback! With the reintroduction of legacy exotic missions and seasonal loot being tied to them you can grind that and other great options from Season of the Risen.
The initial aim assist value of 82 for this gun is amazing, and with the help of mods for aim target you can turn this value up to 100, which is wild and separates it from other legendary pulse rifles Destiny.
A crucial point to remember is that its efficacy lies in its diverse perk pool and Perpetual Motion + Moving Target roll lets you have increased Stability, Handling, and Reload Speed stats that are crucial in PvP, and trust me firing this rifle feels amazing! Looking for an easy way to get Piece of Mind? Look no further than our service! You can trust this job to our professional players and obtain this weapon in a blink of an eye.
Chattering Bone
Frame Type

Source

God Roll

DLC Requirements

Lightweight (450 RPM)

Last Wish Raid.

Random drop from any encounter.

Forsaken
The revamp of the Last Wish Raid and the ability to craft each weapon from it genuinely updated the perk pool of every weapon, making this pulse relevant in the current meta.
The true distinction lies in its perk combinations. Pairing Kill Clip with Kinetic Tremors delivers explosive outcomes, decimating enemies of light with ease. Alternatively, teaming Kill Clip with Rampage offers an unparalleled 66% damage buff, making this gun feel illegal in PvE. It effortlessly deals with red bars and majors
It is a Destiny raid pulse rifle versatile enough for both the PvP and PvE. Even 5 years from its initial release Chattering Bone is the God! You can get Chattering Bone easily if you choose SkyCoach and trust this job to us.
Insidious
Frame Type

Source

God Roll

DLC Requirements

Aggressive (450 RPM)

Vow of the Disciple raid.

Random drop from 2nd and 4th encounters.

The Witch Queen
Insidious is reminiscent of the well-known Blast Furnace, the best pulse rifle from Destiny 2 forsaken.
With Dragonfly + One for All, you can cause explosions on precise hits, enhancing damage. Prefer quick reloads? Consider the Rapid Hit then.
Additionally, Demolitionist combined with Adrenaline Junkie forms a feedback loop between damage and grenade spam
This is one of the many great weapons introduced in VoD with the Souldrinker origin trait that allows you to get HP from landing your shots In certain scenarios, this becomes a key part of your survival. Wish to unlock Insidious quickly and effortlessly? Trust this job to SkyCoach and enjoy this weapon in a moment!
Smite of Merain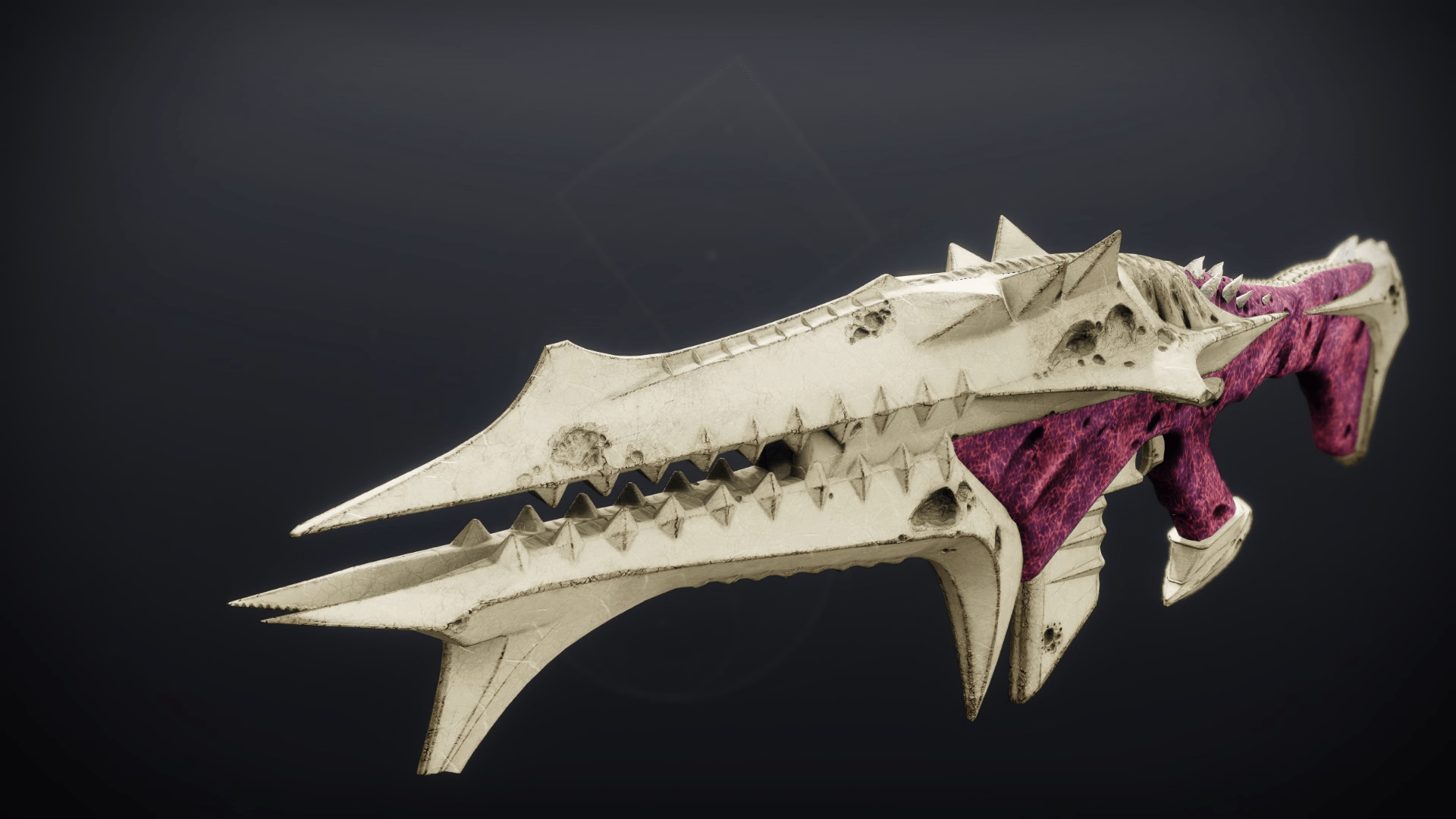 Frame Type

Source

God Roll

DLC Requirements

Adaptive(390 RPM)

King's Fall Raid.

Random drop from 2nd and 4th encounters.

You can get it without any DLC.
Most of the weapons from King's Fall Raid are quite underwhelming, but this statement definitely does not apply to Smite of Merain.
Thanks to the fact that it is an adaptive frame that allows this weapon to feel great while shooting red bars, you can safely rely on this weapon in your PvE builds.
If you want to use adept mods instead of enhanced perks, you can try your luck and get a Smite of Merain (Harrowed) from the master version of the King's Fall.
If you do not have a lot of free time to try to get the desired version of the weapon, you can use our services to get Smite of Merain and other weapons from the raid at a cheap price
The Messenger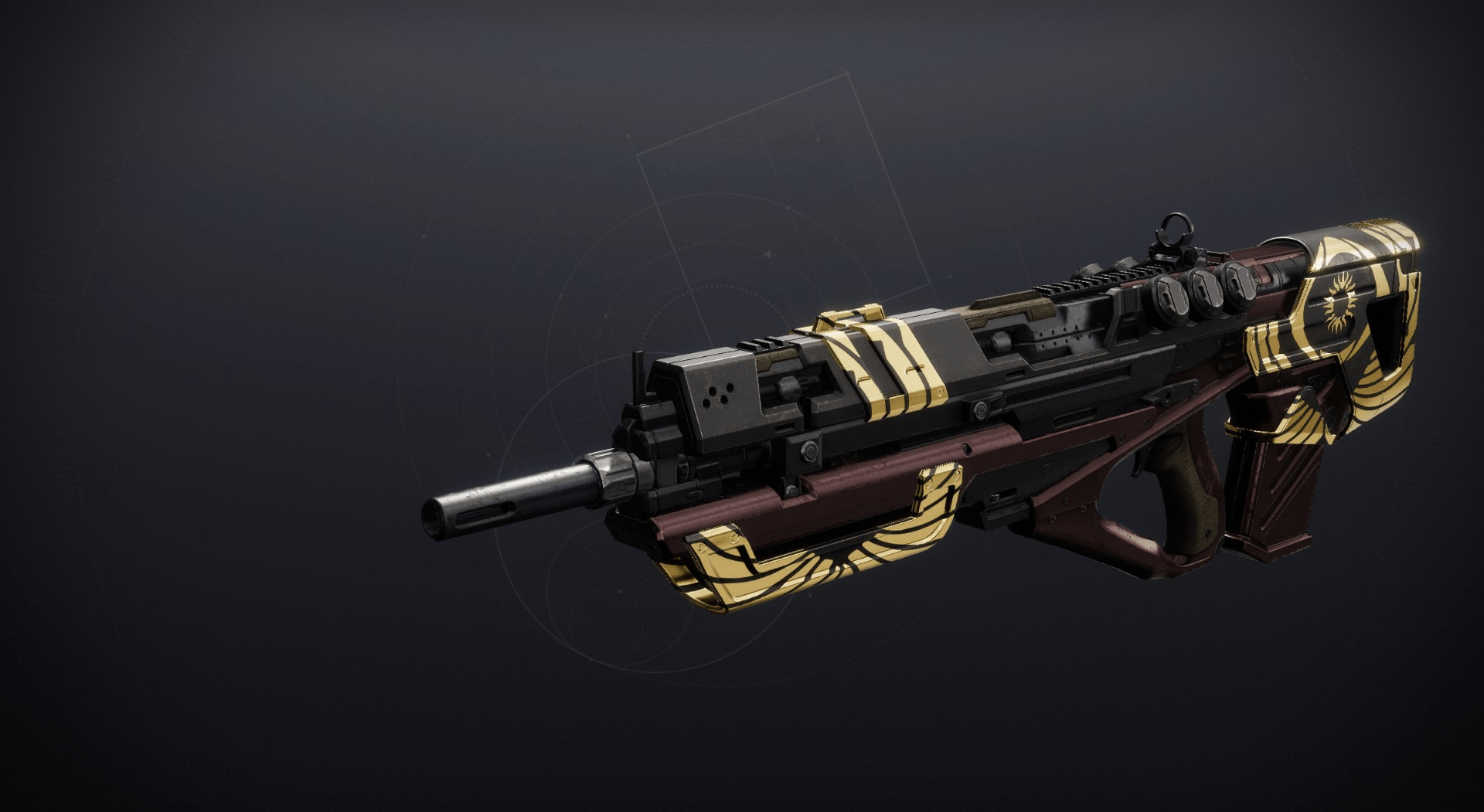 | | | | |
| --- | --- | --- | --- |
| Frame Type | Source | God Roll | DLC Requirements |
| High-Impact (340 RPM) | Trials of Osiris | | Lightfall |
This is the go-to option when we talk about the best PvP pulse rifle Destiny 2, its established reputation is a compelling reason for many guardians to eagerly anticipate the start of the Trials of Osiris.
It boasts an extensive selection of perks to excel in PvP. The combination of Rapid Hit and Desperado enhances its pretty slow rate of fire, ensuring more kills in any PvP.
If you do not have a good team to secure flawless, you can always use our Trials of Osiris Carry and acquire this and other busted Trials of Osiris weapons without any hassles.
Psi Hermetic V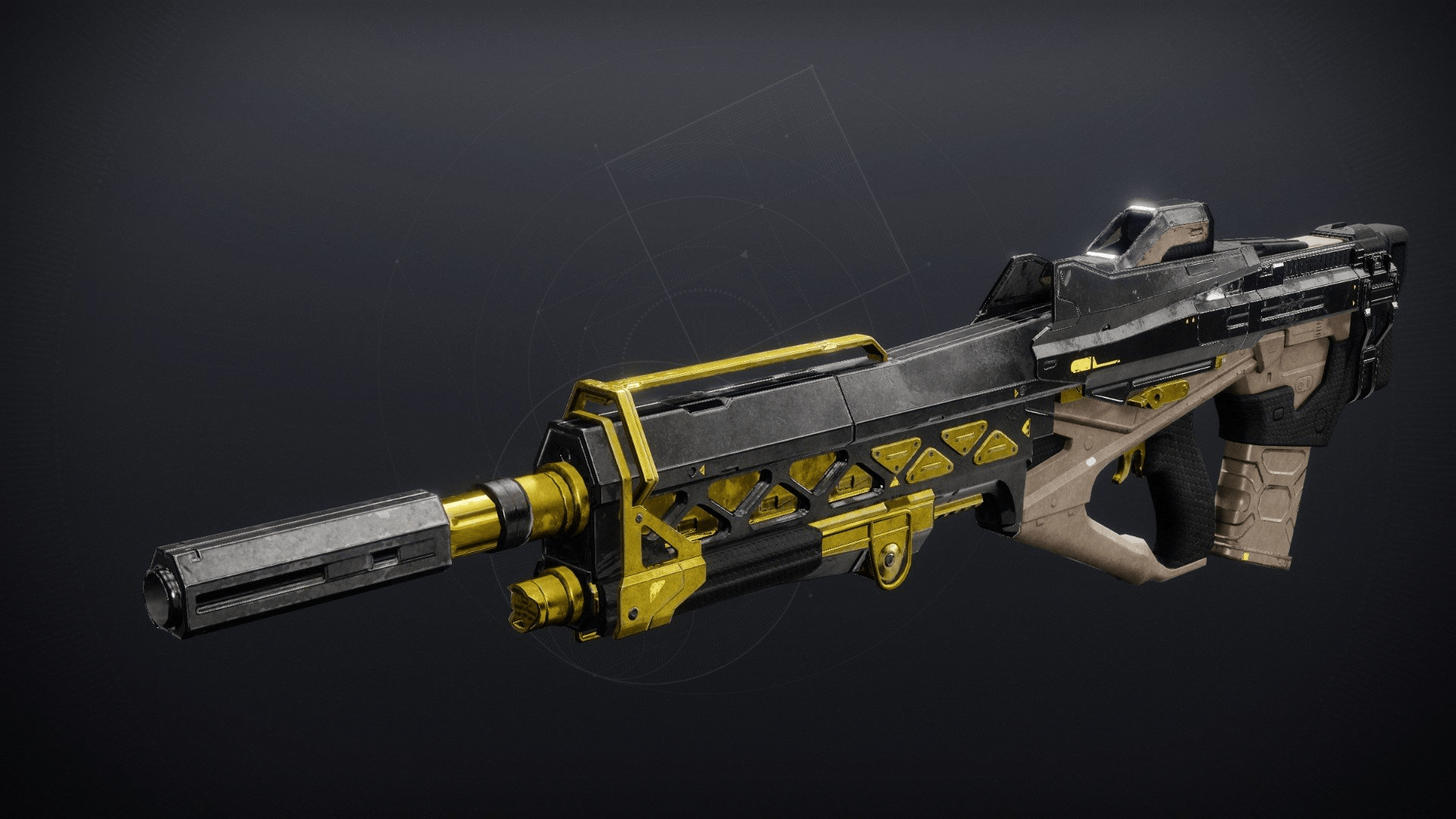 | | | | |
| --- | --- | --- | --- |
| Frame Type | Source | God Roll | DLC Requirements |
| High-Impact (340 RPM) | World Drop | | You can get it without any DLC. |
In the Season of the Witch, the devs have refreshed the loot pool across all playlists, and this hidden gem went unnoticed by many players.
Thanks to the Wild Card origin trait which allows final blows to leave mini Telesto bolts this pulse can perform surprisingly well in PvE with a combination of Outlaw + Headstone, allowing you to create self-exploding stasis crystals that also can be useful in Stasis build.
It also excels in PvP. Being in the same frame as the iconic Messenger, it is a great choice for those who are not fans of playing Trials. However, since it is part of the world loot pool, acquiring this and other Destiny legendary pulse rifles might be tricky.
Best Exotic Pulse Rifles
Though the pulse rifles mentioned below occupy an exotic slot, they can provide a significant advantage in PvE and PvP when combined with the right build.
Graviton Lance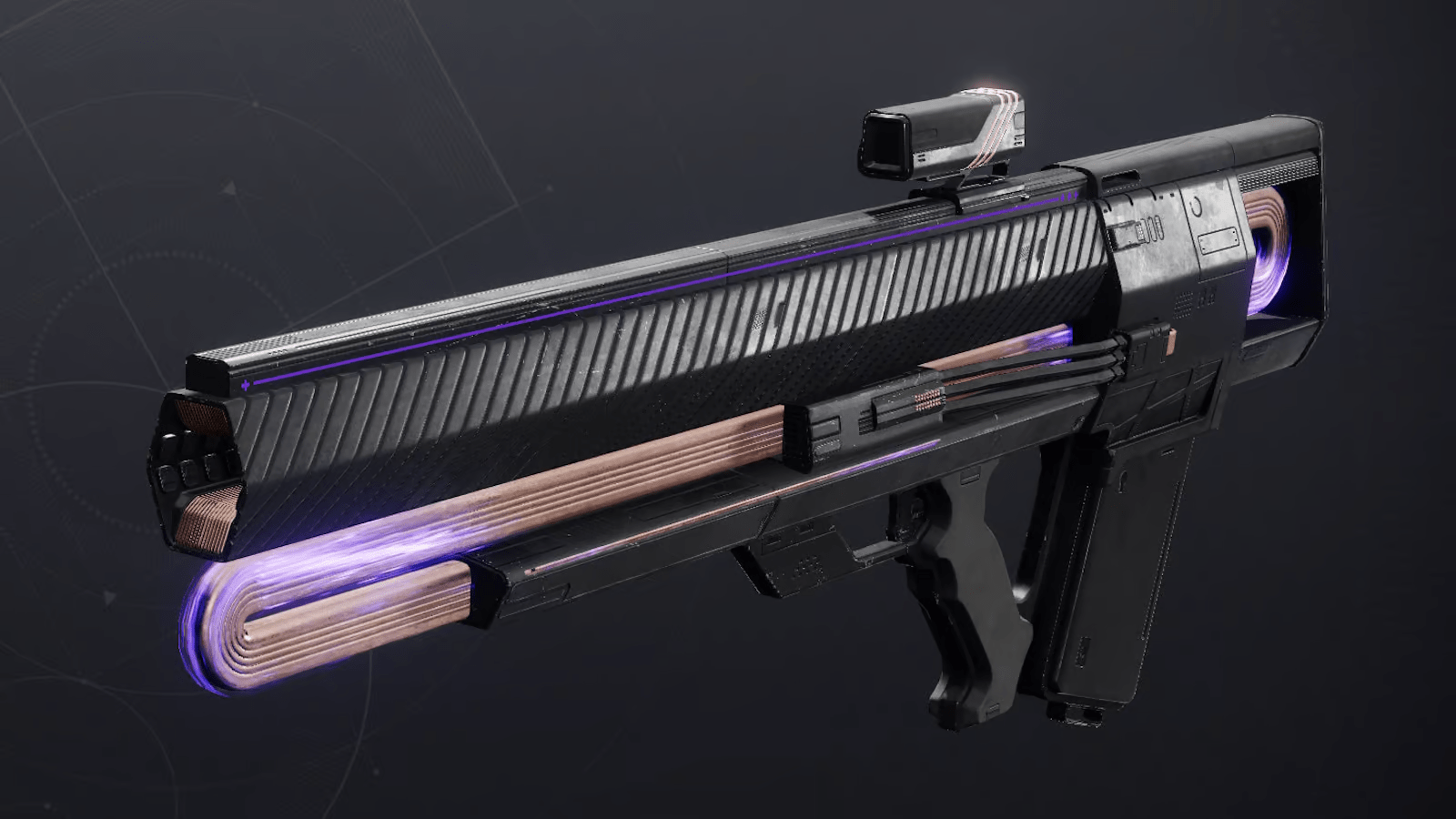 | | | | |
| --- | --- | --- | --- |
| Rounds Per Minute | Source | Catalyst Availability | DLC Requirements |
| 300 | Xur | You can randomly acquire it from the Vanguard, Crucible, or Gambit playlist | You can get it without any DLC. |
With the recent 67% buff in PvE introduced in the Season of Deep's mid-season patch, a single burst from Graviton Lance can clear a room, letting players observe the chaos unleashed upon their foes making it one of the best PvE pulse rifles Destiny 2.
Despite the adjustment made to the Cosmology explosion, it continues to be a reliable option in PvP matches with a laser-like shooting pattern.
Overall, the weapon feels fantastic to use in almost every imaginable scenario which truly makes this weapon the best exotic pulse rifle Destiny 2.
Collective Obligation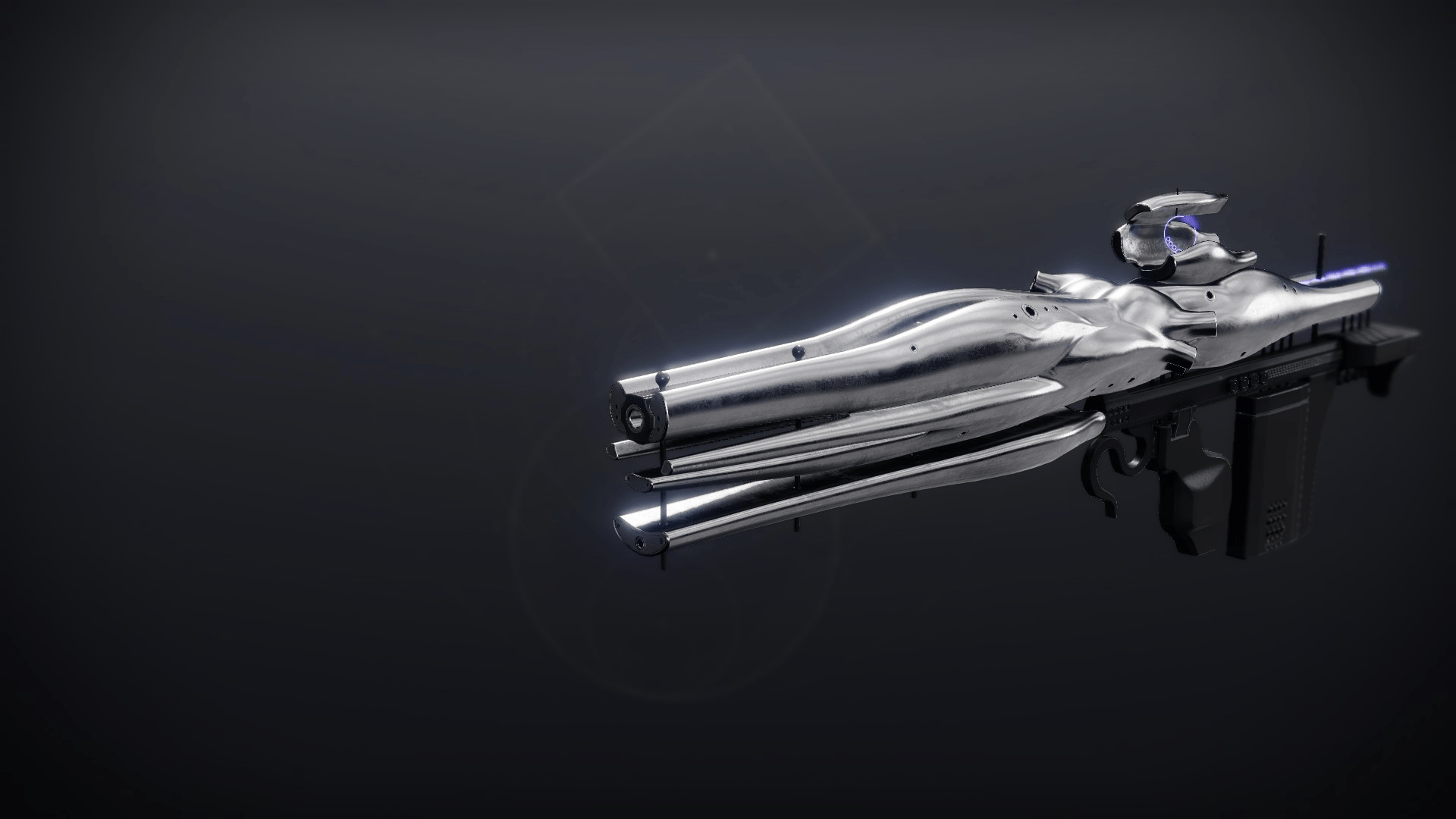 Rounds Per Minute

Source

Catalyst Availability

DLC Requirements

390

Vow of the Disciple Raid

Random drop from 4th encounter

No
The Witch Queen
Many players overlook this exotic but despite this, it is arguably the central element for crafting a top-tier Void 3.0 build.
The broad void interactions of this pulse allow it to be effectively used in raids, dungeons, and GM nightfalls.
Its unique ability lets you gather void debuffs similar to snowfall. Simply apply volatile to one foe, leech the debuff and the rest of the enemies will also become volatile.
In case you lack a team for grinding this exotic, our service is here to assist, making it easier for you to obtain this and other top-tier raid weapons like Insidious or Forbearance as well.
Do you wish to try out this gun in action but do not have time to farm for it? Trust this job to our professional players and get Collective Obligation ASAP to see what it is capable of.
Outbreak Perfected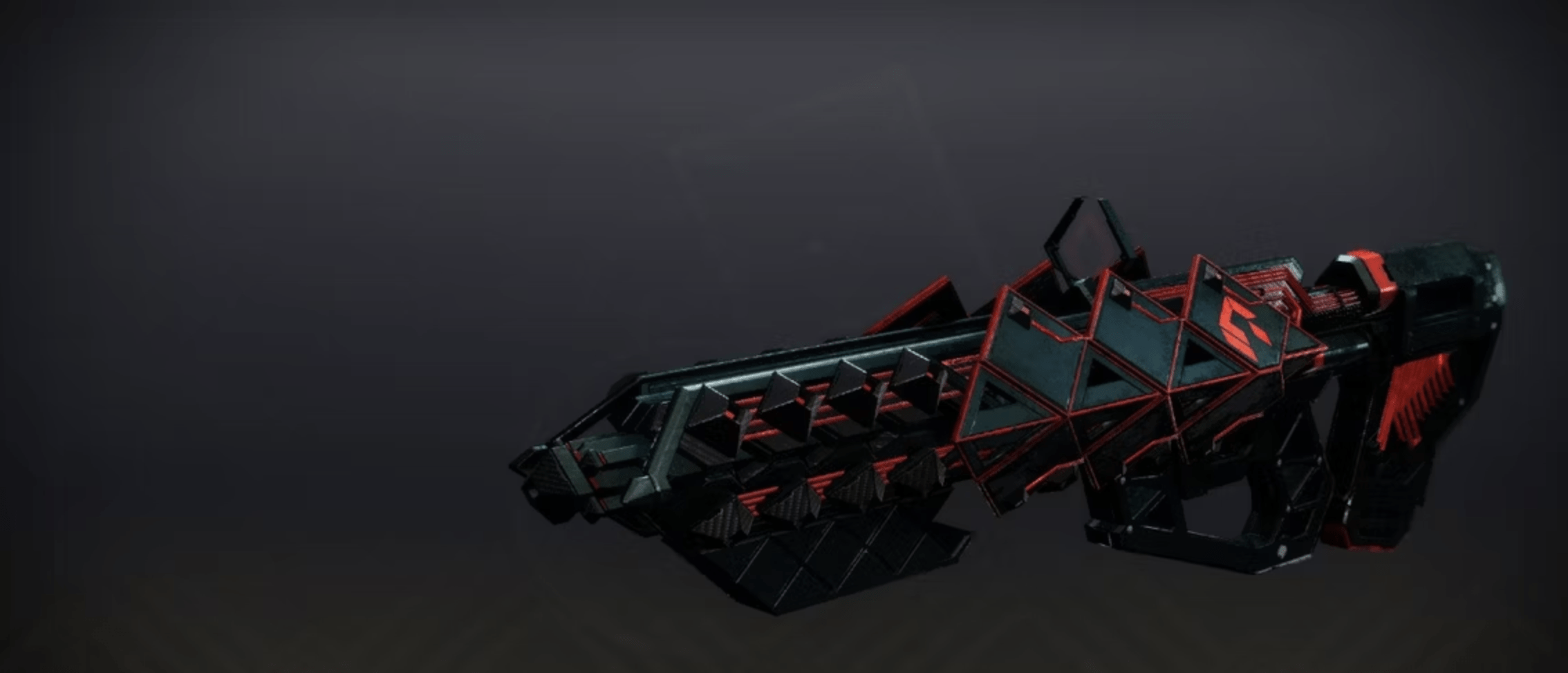 | | | | |
| --- | --- | --- | --- |
| Rounds Per Minute | Source | Catalyst Availability | DLC Requirements |
| 450 | Exotic Kiosk | You can randomly acquire it from the Vanguard, Crucible, or Gambit playlist. | You can get it without any DLC |
Introduced a long time ago in the no longer available Zero Hour mission, Outbreak Perfected managed to prove itself as a stable, strong, and reliable exotic kinetic weapon.
Given that SIVA nanites can stack, its DPS potential is impressively high for a kinetic primary. Owing to this feature, this weapon frequently appears in many raid preparation guides for contest mode. In certain situations, it's this weapon that enables teams to progress even when they run out of special or heavy ammo.
Even for those who prefer solo play, the weapon excels in individual content, highlighting its broad effectiveness in PvE overall. Looking for an easy and fast way to get Outbreak Perfected? Trust this task to our professional players and you will enjoy this gun in a moment.
No Time to Explain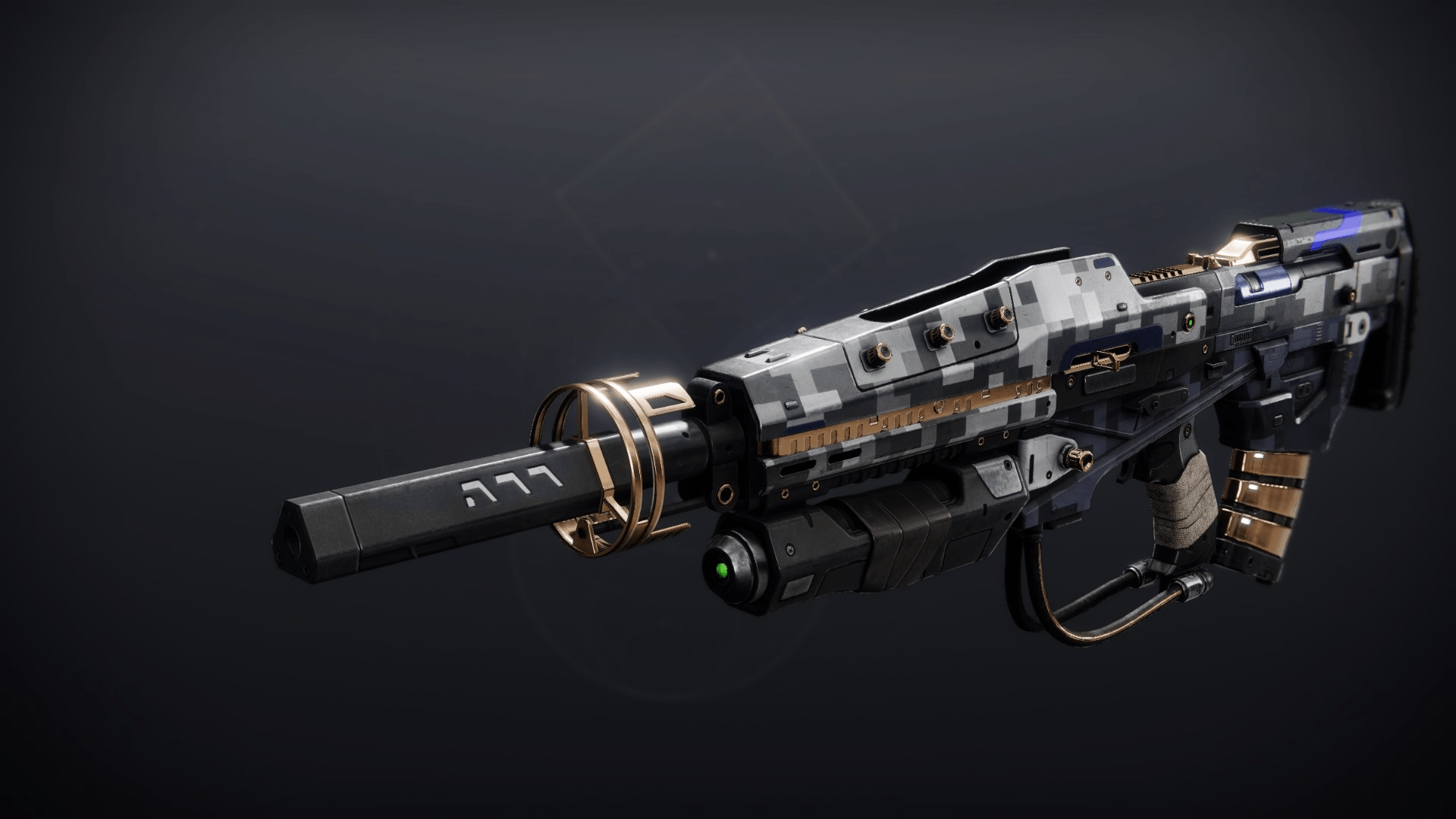 | | | | |
| --- | --- | --- | --- |
| Rounds Per Minute | Source | Catalyst Availability | DLC Requirements |
| 340 | Beyond Light Campaign | Exo Stranger Quest | Beyond Light |
The weapon has repeatedly shown its usefulness as an alternative to the good legendary pulse rifle in Trials of Osiris, allowing you to combine it, for example, with a fusion rifle and making it one of the best pulse rifles Destiny 2 PvP.
For those who enjoy experimenting with unconventional builds, pairing this weapon with the Warlock's Arc Soul can introduce a unique playstyle. This synergy allows guardians to inflict damage and potentially eliminate other guardians or red bars without even pulling the trigger.
Getting your hands on this gun's Catalyst can be quite a difficult task. Looking for help? Make sure to buy No Time to Explain Catalyst Boost from SkyCoach and get it in a blink of an eye. We offer fair prices and guarantee the fastest result.
Revision Zero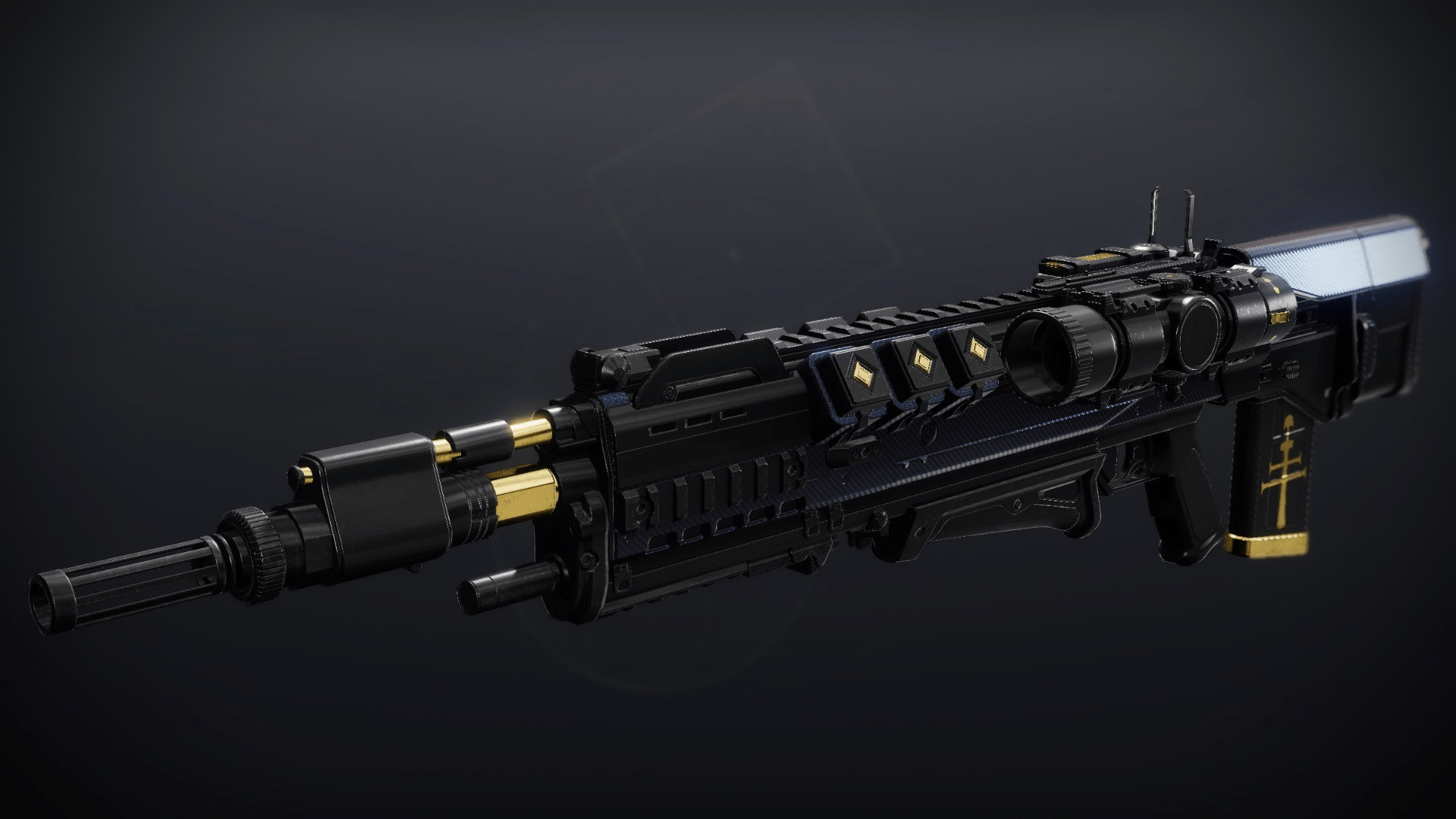 | | | | |
| --- | --- | --- | --- |
| Rounds Per Minute | Source | Catalyst Availability | DLC Requirements |
| 450 | Operation: Seraph's Shield exotic mission | Operation: Seraph's Shield mission on Legendary difficulty | The Witch Queen |
It is a unique type of pulse rifle, as it essentially contains 2 different switchable frames, a heavy and high-damage 2 bullet burst with additional range but less stability, and a more familiar and faster burst consisting of 4 shots.
For some time, this weapon was out of reach. However, with the Season of the Witch, the devs reintroduced Operation Seraph's Shield exotic mission, making it possible to secure the crafting pattern and catalyst once more.
While it may not surpass Outbreak Perfected in overall DPS, this weapon still holds significant value in PvE. With its inherent anti-barrier modifier and the 40% buff to kinetic exotics, it can effectively serve as a sniper rifle when tackling champions.
If you are facing challenges in finishing an exotic mission, turn to our service. We will help you get Revision Zero and other weapons from the Season of the Seraph.
Conclusion
Though pulse rifles aren't typically regarded as potent choices in PvE and often excel in PvP, the 20% buff has breathed new life into certain frames, rendering them viable options as a top pulse rifles destiny once more.
Given its stability and accuracy, this weapon archetype enables you to confidently engage in mid-range combat without much concern about the threat of being taken down.
We trust that our Destiny 2 best pulse rifle 2023 tier list has helped you discover options that align with your playstyle.
F.A.Q.
What is the best pulse rifle in Destiny 2?
Frankly, singling out the absolute best from the entire list is challenging. However, we believe that Graviton Lance stands as a compelling choice.
Are pulse rifles good in PvP Destiny 2?
Pulse rifles wield deadly effectiveness in the hands of skilled players, with exceptional options like The Messenger and No Time to Explain truly shining in PvP environments.
What is the most overpowered weapon in Destiny 2?
Graviton Lance earns its reputation as one of the most formidable pulse rifles, swiftly clearing rooms of enemies or dispatching red-bar foes with just a few bursts, even on Legend difficulty.
What is the best pulse for PvP Destiny 2?
No Time to Explain is certainly a top pulse rifle for PvP
What is the best rifle for PvE?
While there are numerous worthy pulses, Graviton Lance arguably stands as the ultimate pulse rifle in PvE.
What is the most important stat in pulse rifle Destiny 2?
When it comes to pulse rifles, the most crucial stats typically revolve around Range and Stability. Range dictates the effective distance of damage dropoff, while Stability governs recoil and overall weapon control. Optimal Range and Stability greatly enhance your accuracy and effectiveness with pulse rifles, whether you're engaged in PvP or PvE combat.