Herbalism is one of the most multi-purpose professions that bring tons of value if used properly. You can pair it up with Alchemy or Inscription to craft nearly infinite consumables or glyphs. Let us be honest, you can never have too many herbs and other similar gathering materials. Players are in constant need of herbs and ores to craft new items which is why it can be wise to combine Herbalism and Mining.
In this WoW Herbalism guide, we will take a deep look at the in-game changes that Dragonflight brings. This profession, just like others, will never be the same once the expansion comes out. Everything, starting with the profession icon, is now different. Do not forget to check our guide from time to time to see what is new inside. We will constantly update it to keep you informed.
A quick notice just before we begin. Tired of playing the old expansion? You surely want to recover strength before the new expansion comes out. Though, you still do not want to lose top-rate gear and other benefits of mythic dungeons available now. Order our mythic carry service to rest for a moment while we take care of dungeons for you. With our professional players, you can be sure you will get the best loot out of every dungeon passed.
Herbalism Applications and Benefits
Just like in previous expansions, Herbalism has a lot of applications to ease your gameplay. It is a perfect tool not just to gather extra resources, but to also earn more gold. Some of them include the following:
If you are not into a default

Herbalism-Mining combination,

you can pair it up with Alchemy or Inscription. In this case, you will always have enough consumables (e.g. potions) and glyphs.
Imagine the situation when you no longer need resources yourself. In this case, Herbalism becomes a great gold-making tool. You can easily sell all the herbs you do not need at the

Auction House.

No doubt, you will always find a buyer, as gathering resources are in high demand all the time. The same goes for other gathering professions like Mining or Skinning.
Being an herbalist is extremely beneficial when you have a plant-picking quest. In most cases, an ordinary player will spend hours trying to find an herb they need. By using your herb tracking ability, you will find them in a blink of an eye. Is it not a great time-saving mechanism?

Herbalism,

just like

Mining,

allows you to gain a small bit of experience every time you gather an herb. This seems like nothing at first since the bonus is almost unnoticeable. However, this helps you level up way quicker and easier in the long run. Having this profession combined with Mining gives you a double boost. Considering that the Dragonflight expansion increases the maximum level cap up to 70, this is something you do not want to miss.
Do not have enough time to level up the character on your own, but do not want to lag behind other players as well? You can always count on our WoW Dragonflight Power Leveling 60-70 services where we will boost your character for you. And also do not forget about other WoW Dragonflight Boost services we offer. Surely you will find something you would like.
Since Dragonflight is about to be released, do not waste a minute. Once the expansion goes live, millions of players will need various herbs to level up their professions and move forward with quests. The demand will be as high as ever, so prepare enough supplies in advance.
This is what differentiates gathering professions like Herbalism, Mining, or Skinning from other ones. Without them, the most fundamental in-game features will be unavailable. So, make sure to learn Herbalism if you want to earn an extra penny or craft rare items. You do not need to look for other players for that, they will look for you instead.
How The Auction House Works
As we have already mentioned in our Herbalism leveling guide a bit earlier, you can sell extra herbs at the Auction House. It is an equally profitable place for both beginners and old players, as they can earn gold or sell unnecessary resources. Let us dive into the world of trading to clarify a few moments:
When you open the

Auction House,

you will see hundreds of items listed there. They all have different prices players set themselves. This is when things get tricky, as everyone wants to sell their items (e.g. herbs, ores) at the highest price possible.
Sometimes it is quite beneficial just to monitor the

Auction House

deals to buy items at their lowest and sell them when they get more expensive. This is the way to earn extra gold and save your resources for later.
If you have gathered enough herbs and you see that the demand for them is high, you can set a higher price and watch other players' gold flows into your pocket. Think in advance about what resource may be needed most. For instance, potions that always need herbs to be crafted become overpriced just before the weekly raid cooldown is refreshed.
Speaking of raids, it can be a challenging and tiring thing to participate in. You do not have the time or desire to participate in raids, but still want to get top-rate gear and other benefits? Check out our WoW Raid Boost where our pro players take care of everything for you. Getting the best out of every raid has never been easier.
Those who learn Herbalism, Mining, or Skinning will always find a way to get rich. Players with different professions will need rare resources that only you can find. Being an herbalist means you will have consumables like potions and flasks in a crazy amount. That is especially handy if you or your friend participate in a raid and need a lot of them. Do not forget to use them for the purpose intended, not just sell them at the Auction House.
Newly-Added Dragonflight Herbs
The fastest way to level Herbalism in WoW Dragonflight is obviously to gather as many herbs as you can. Make sure you can gather a particular plant successfully. Otherwise, it will not give you any experience points and you will not be able to pick it up.
Let us get deeper into details to see what new herbs await us in the upcoming Dragonflight expansion:
All the mentioned plants are not zone-specific and can be found pretty much anywhere around the continent. On top of it, you now can refine these herbs up to Tier 3. For instance, you need to collect five Tier 1 Hochenblumes to get one Tier 2 Hochenblume.
This is what makes the progress much harder yet interesting and exciting. Imagine how players will hunt for the rarest materials and how much gold you can make by selling them those. This is what has always been and will be the best benefit you get out of gathering professions like Herbalism.
Do you still feel like you do not have enough gold after selling all the herbs? You can always Buy WoW Gold by using our services for reasonable prices. It is the safest and easiest way to get extra gold without tiring grinding and farming for an endless period of time.
Dragonriding Feature
Another newly-implemented feature that is crucial for gathering professions is Dragonriding. This change makes flying a completely different thing we know now. The game's creators have decided to make it more realistic by adding elevation and inertness mechanisms. Players now also see a new hud when getting on a dragon. These energy points are called Vigor.

To put it simply, you now have to spend 1 point of Vigor to ascend higher. It also makes your character slow down significantly. You now have to think in advance when you want to spend these points if you wish to fly up to a mountain. Remember, a new Saxifrage herb grows up high, and you will need to find a way to gather it.

At the same time, when you start going down, your character gains momentum and speeds up. The steeper the angle, the faster you go. If you pick up maximum speed, your character will start to recover vigor while you are flying. In all other cases, your vigor will not recharge unless you land on the ground and wait for it to get back to at least one point.

Since the Dragonriding feature becomes available so early in this expansion, the gathering process has become a true pleasure. If you manage to learn how the newly-implemented flying mechanics works, you can stay in the air practically forever. Thanks to this, all WoW Dragonflight gathering professions including Herbalism have become even more useful and versatile.
Dragonriding Talent System
You may now wonder what talents are better to speed up your gathering process and make it more effective. Beginning with the first talent, your choice is likely to fall on Drake and Rider Training, as it increases your vigor up to 4 points. This allows you to gain height more often and will make flying up a mountain easier.
Moving down to the talent branch, the most important talent for a gatherer is Draconic Cultivation. It makes your Vigor recharge 10% faster for 10 seconds after gathering an herb or mine an ore. By learning this you not only increase your gathering speed but also travel around the continent faster.
All other talents are not that crucial for gathering professions. Just make sure to learn every talent that gives you extra vigor points. Talents connected with PvP mechanics are not as important as you already understand. For example, why you would need to throw off an enemy from a dragon if you prefer to loot more herbs instead. So, focus your attention on gaining more vigor to be able to reach high-grounded places and gather the rarest herbs.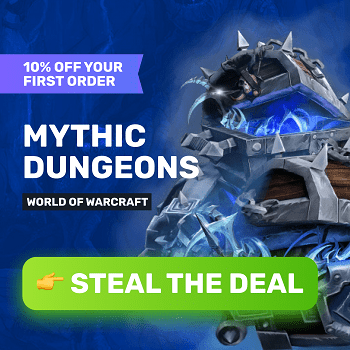 Dragonflight Herbalism Specializations
Our Dragonflight Herbalism overview continues with a specialization feature that becomes available at level 25. To level up a particular specialization branch, you need Knowledge Points. To get them, you can keep gathering herbs hoping to get some points out of them or you can complete daily quests. It is worth mentioning that players can have all 3 specs at the same time functioning together. Though, keep in mind that it is particularly difficult to do and it is better to focus on leveling one spec. Let us look at them in detail:
Bountiful Harvests
Just like with ores, you can refine certain herbs to others increasing their value and range of uses. This spec also increases the amount of loot you get from each gathered plant. By leveling this up, you have a chance of receiving rare resources. That is an excellent tool if you notice a high demand for a particular herb on the market.
Botany
This spec gives you the ability to skin plant life across the

Dragon Isles.

By leveling this up, you can also plant seeds to grow the herbs you need. The last part seems especially interesting, but we will see how it works in the game later. Check out our WoW Dragonflight Herbalism leveling guide once the expansion is out to find out the details.
Mastering the Elements
By learning this spec, you will get an overall skill bonus and will be able to specialize in the chosen elemental materials. That is a highly versatile tool that will help you fulfill your or the market's demands.
Let us stop and pay a bit more attention to the Mastering the Elements specialization since this expansion is not only about dragons, but also about natural elements. Just like with ores, herbs can be of different varieties and have special overload effects. Herbs can provide the following effects if overloaded:
Overload Infurious Herb – Knocks enemies back and fortifies your character. You can only discover and gather this herb when in War Mode. Once gathered, you have a chance of finding Rousing Ire;
Lush Herbs

- Provide you with neither special

Overload

effects nor

Rousing Essences.

Instead, they give you an increased yield of a standard herb. As an example from the picture, you can see a bigger version of Writhebark.
For now, these mechanics remain quite mysterious, and we all wonder how they work in the live version of the game. It is hard to decide, which one will have the biggest impact in action. We only have to wait and test it in different in-game situations. As for two other specifications, they are great for gathering more loot and suitable for having an extra source of income. They work in a straightforward way and are great for farming extra herbs.
Ways To Get Maximum Herbs Possible
To speed up Herbalism leveling in Dragonflight even more, the developers have added a gathering stats system. They increase your effectiveness in professions like Herbalism, Skinning, or Mining and look as follows:
Finesse

– With this stat, you will have your gathering speed increased. It also gives you a slight chance to loot extra herbs.

Deftness

– Provides you a noticeable gathering speed boost. Unlike the previous stat, this boost is quite significant.

Perception

– Gives you a higher chance to find extra rare materials while gathering herbs.
By moving further in your profession's specialization, you can boost your stats significantly. An additional bonus is also granted for wearing your profession's equipment. By adding this feature, the developers want to show us how important gathering professions are. Of course, players never doubted it, but the Dragonflight expansion focuses extra attention on the reworked profession mechanics. Those connected with gathering have always been and will be the most important.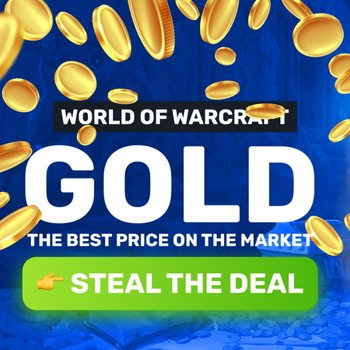 Grow Your Own Herbs
While exploring the continent and gathering various herbs, you have a small chance of discovering Roused Seedling. The latter is used to grow your own herb. However, you should find a mound of Rich Soil to plant a seed. It is usually seen near rivers and other damp places.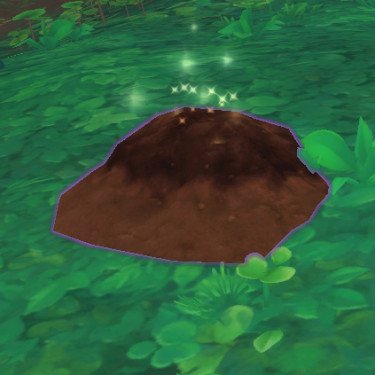 To begin the planting process, stand near Rich Soil and click your Roused Seedling. Just like wild-grown herbs, yours also drop Rousing Essences. However, you cannot gain any Knowledge Points even if you gather self-grown herbs for the first time. On top of that, they do not activate the Dragonrider's Cultivation buff from your Dragonriding talent tree.
Herbalism Trainers in Dragonflight
To open new frontiers, you constantly need to sharpen your skills. You already know that there is no particular answer to the best way to level Herbalism in WoW since plants are located all over the continent. You just need to invest quite enough time and effort to achieve the top level. Though, you still need to know where Herbalism trainers are located in order to move further in your skill branch.
Our Dragonflight Herbalism guide reveals their exact locations to you:
Feilin Kuan

is located in Wingrest Embassy in

the Waking Shores;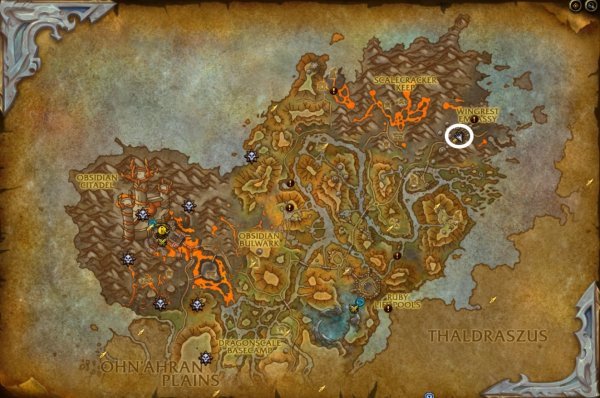 Namuuntsetseg

is located in Teerakain in

Ohn'ahran Plains;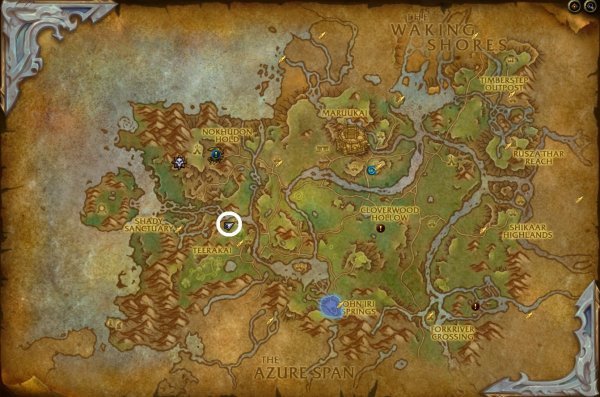 Sibella

is located in Shady Sanctuary in

Ohn'ahran Plains;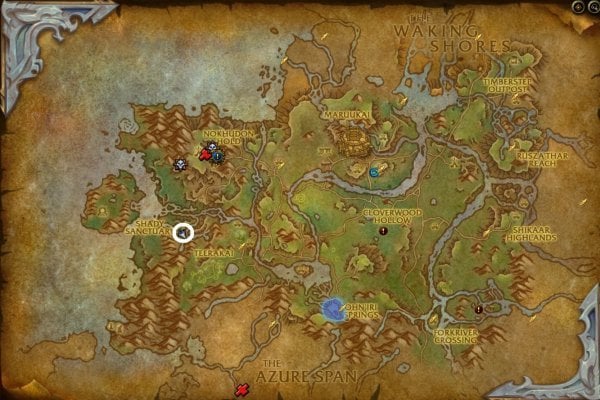 Agrikus

is located in the market of Valdrakken in

Thaldraszus.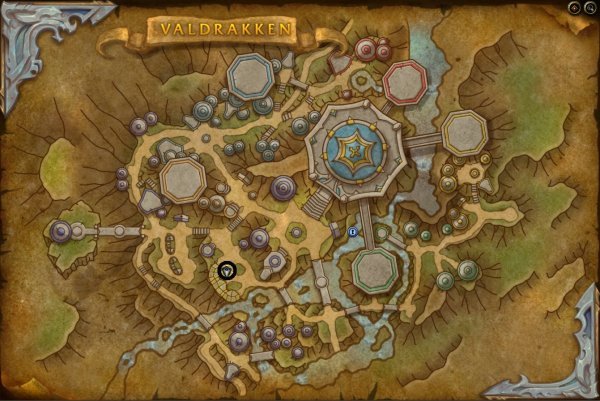 Make sure to visit the trainers on time, as only they allow you to progress in your profession. You also cannot learn new skills or gather rare materials without them.
It may happen that you do not feel like leveling the profession up on your own and do not have enough time for it. What is the way out of this situation in order to enjoy a fully-leveled character? You can check out World of Warcraft boosting services where our pro players do all the grinding stuff for you. In the end, you will only need to enjoy the gaming process without unnecessary farming and wasting time.
Final Words
Summing up the information above, you now know more about the Herbalism profession in WoW Dragonflight. This guide shares some tricks on how to level Herbalism in WoW fast and efficiently. The expansion has not gone live yet, so we will add more details once they become available. Stay tuned with us and you will become the greatest herbalist ever.
F.A.Q.
Where can I level up Herbalism in Dragonflight?
The 4 new herbs are located all over the continent, meaning you can find them practically anywhere. They are not linked to particular zones. Though, some of them are harder to find meaning you will need to fly on top of a mountain or fight troops of monsters to collect them.
How do I learn Herbalism in Dragonflight?
Use our Herbalism trainer location map to find an NPC that will teach you Herbalism. They can be found around the continent and must be visited every time you wish to learn something new in your profession.
How do I make money with Herbalism in Dragonflight?
You can sell excessive herbs to other players by using the Auction House. Herbs of all kinds will always be in high demand, especially when the expansion goes live. Not to mention consumables like potions and flasks that cannot be crafted without particular plants.
What can you make with Herbalism in Dragonflight?
This is one of the fundamental professions in the game. By learning Herbalism and Alchemy, you can craft various potions and flasks needed during raids, for example. If you go for Inscription instead of Alchemy, you have glyphs at your disposal instead.