Fellow adventure seekers, are you tired of a traditional mouse and keyboard layout and want to try WoW in a new way? Then, consider reading our WoW on Steam Deck guide till the end to find out all the details concerning how you can play your favorite title on the go and experience it in a completely different way.
Before we begin, it is important to mention that WoW is not on the list of supported games on Steam Deck. With that in mind, you should understand that it will take you a bit more time to set things up before you can actually enjoy the game.
But do not worry, as the entire tinkering process will not take too long. So, answering the question of how to play World of Warcraft on Steam Deck, we can assure you that it launches and runs amazingly well. Moreover, the community has been working really hard to make your console experience smoother.
So, after you install WoW on Steam Deck, you might want to use a few external addons we are going to talk about later in this article. The most popular of them is called ConsolePort, which makes the game so console-friendly. However, we will get to this topic a bit later on. Now, let us not waste a second and jump right into the topic!
Can You Play World of Warcraft on Steam Deck?
Despite not being available on Steam officially, players have found a way to play WoW when using Steam Deck. So, to put it shortly, you can play this title while using this console but you need to take certain steps first.
By saying "certain steps" we mean the following:
You need to download the

Battle.net installer

from your browser like you usually do;
Add its launcher to your Steam library as a

Non-Steam Game;

At this point, you want to take your time and

DO NOT

try to install the launcher right away.
If you think it is that simple, you are wrong. Since Steam Deck is running on Linux, you also need to solve the compatibility issue. In order to enjoy your favorite game, you have to install a compatibility tool (Proton GE is the most common choice). After you get the app, find your Battle.net launcher on Steam, click the Properties button, and toggle the Force the Use of Compatibility Tool setting while also choosing the latest version of the Proton app.
Once everything is done, you can safely install the Battle.net launcher and add the app to Steam again. The process is the same as you did with the launcher. Just do not forget to add a compatibility layer to the Battle.net app itself before you try to open it.
At this point, you can safely launch the Battle.net app on your Steam Deck and log in to your account. We do highly recommend that you choose the "Stay Logged In" option in order to skip the login procedure in the future.
After you get used to playing WoW on Steam Deck, you can try your skills in completing Mythic+ dungeons. However, if you are stuck at a certain keystone or simply wish to speed up the grinding process, you can always rely on our Mythic Carry service. By ordering it, you can be sure our professional players will complete a run of any difficulty for you. We guarantee the best market price and the fastest result!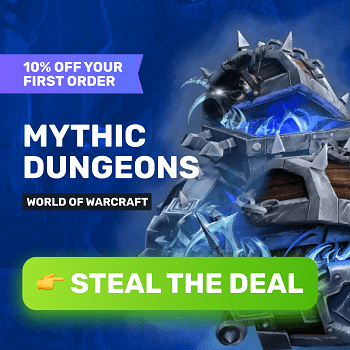 Installing WoW on Steam Deck
Once you have successfully launched the Battle.net app, it is time to get to the main part – installing WoW on your Steam Deck device. Considering how far you have already come, the game installation process will not look too difficult. In fact, it closely resembles everything you do when you are installing WoW on a PC.
Launch Battle.net;

Find World of Warcraft;

Click the Install button;

Wait until the download is finished;

Enjoy the game.
At this point, you can already immerse yourself in WoW while using your Steam Deck. However, we highly recommend that you spend a bit more time and make your console experience a bit smoother than it is by default. This is what our next part of the guide is going to be about!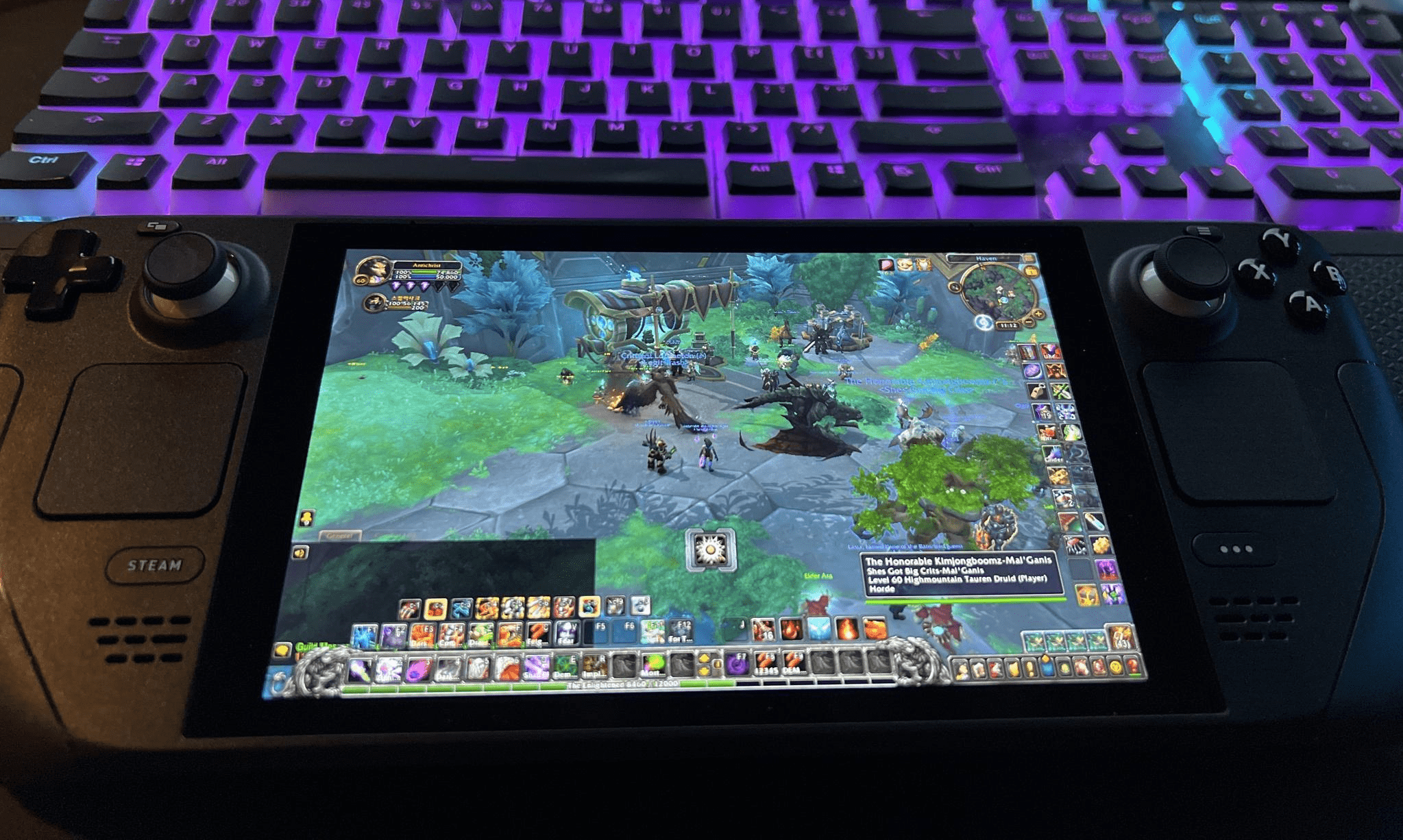 Improving WoW Steam Deck Experience with Addons
To ensure you can fully enjoy playing WoW on Steam Deck, we have prepared a short list of must-have addons specifically for those who play the game on consoles. Below, you can find a table containing all the details on what addons you want to use and why.
Addon Name

Description

Reasons to Use

ConsolePort
Provides you with a convenient controller interface, allowing you to change every

keybind

according to your liking.

Grants you better control over your character when playing on a console.

You can set your own keybinds and experiment with button combinations to use every single spell in your arsenal.

Immersion

Gives you a more streamlined approach to questing. This addon lets you keep everything in a compact interface, showing your quest text and objectives, as well as the rewards.

You will have the opportunity to read the same text but in a more compressed and visually-pleasant way.

Lets you enjoy the game from a couch and immerse in it deeper than normally.

Makes dialogue windows look more modern like in other fresh MMORPG projects.

DynamicCam

This addon changes the way the game looks and makes it more cinematic-like. By using this addon, you can make WoW look better when sitting on a couch.

Using this addon is especially good for melee classes, as it will help you see everything from the right angle, not just the boss's legs, you know.

Makes the viewing angle far more convenient when playing from a couch, allowing you to see everything around you from a better perspective.
By using these addons, you can make WoW on Steam Deck performance smoother and more enjoyable. ConsolePort is a must-have part when setting up WoW on this console. You can try to use the default interface brought by the devs when Dragonflight saw the world, but it still looks a bit less convenient compared to what ConsolePort offers.
It does not matter whether you are playing WoW on PC or Steam Deck, farming gold will be a process you have to pay a lot of attention to. However, this can be a really boring and time-consuming process, especially on higher levels. Instead, you can always Buy WoW Gold with our company's help and get it delivered in a blink of an eye. We guarantee the best market price and the fastest delivery to any server!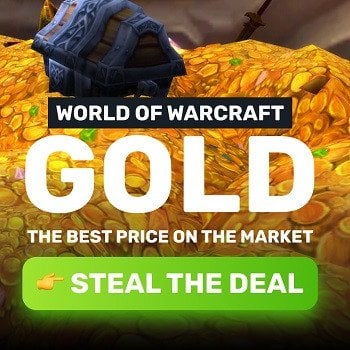 Best Settings for Playing WoW on Steam Deck
Now that you know how to play WoW on Steam Deck, it is time to add a few words on the best settings you are going to need for maximum performance. Before we plunge into the topic, it is worth mentioning that the following settings are aimed at increasing your WoW on Steam Deck FPS, as well as conserving your console's battery life:
Frame Rate: 30 FPS;

Refresh Rate: 60 Hz;

TDP Limit: 10;

Half Rate Shading: Off;

Scaling Filter: Linear;

GPU Clock: Disabled;

Graphics: Low.
Of course, you can set the graphics settings to high. However, this will affect your frame rate, which is not going to be too high by default. Therefore, we highly recommend that you set all the settings sections to the lowest parameter. Anyway, feel free to experiment with the settings to find the best pattern exactly for you.
How to Install WoW Addons on Steam Deck
When it comes to installing WoW addons on Steam Deck, the process looks exactly the same as it would on your PC. For instance, you want to install the ConsolePort addon. Go to CurseForge, find the ConsolePort (or any other addon from the table above), download the file, extract it, and drop this folder to World of Warcraft – Retail – Interface – Addons.
Nonetheless, a question might occur at this point because many players cannot find the WoW folder on Steam Deck. For this, you need to take the following steps:
Make sure your Steam Deck is in

Desktop Mode

and search for the

Steam folder

on it;
After that, go to

SteamApps;

Here, you need to find the Windows emulation folders –

compatdata;

There, you will see a ton of folders with random numbers;
Make sure to sort them by dates and open up the one that is the most recently modified;
After that, look for the

PFX folder,

then

Drive_C, Program Files;

There you will see your World of Warcraft, as well as the

Battle.net app

installed.
Yes, you have to go through a lot of folders, but this is what it takes to install the desired addons when playing WoW on Steam Deck.
After everything is done and you are fully prepared to engage in battle, it is time to think of fighting Raid bosses. Nonetheless, you might need help with slaying a particular boss and this is where we come in. By ordering our WoW Raid Boost service, you can be sure our professional players will gladly slay any boss for you. The only thing you are left to do is to enjoy the loot and keep exploring the Dragon Isles. We offer fair prices and guarantee the result!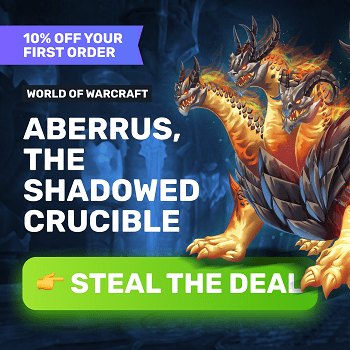 Playing WoW on Steam Deck – Pros & Cons
We understand that every individual treats the process of playing WoW on Steam Deck individually. However, we have prepared a list of Upsides and Downsides of playing the game this way. After reading this paragraph, you can make a conclusion whether this console is worth buying exactly for this purpose or not
Starting with the Pros, we can enlist the following points:
Portability.

The Steam Deck offers the convenience of playing World of Warcraft on the go, allowing you to explore Azeroth wherever you are without the need for a powerful PC;

Versatility.

The device's handheld mode and ability to connect to an external monitor make it versatile, allowing you to seamlessly transition between playing on the go and on a larger screen at home;

Comfortable Controls.

With its ergonomic design and built-in controls, the Steam Deck provides a comfortable and immersive gaming experience for WoW players who want to enjoy their favorite title on the go or while sitting on a couch.
As for the Cons, they look as follows:
Battery Life.

Extensive WoW gameplay on the Steam Deck may drain the battery quickly, requiring regular charging, especially during long gaming sessions. Depending on your settings and the gameplay intensity, a fully charged battery should last around 3-4 hours of playing WoW nonstop;

Screen Size.

The smaller screen size of the Steam Deck compared to a PC monitor may result in reduced visibility and potentially affect the overall gaming experience;

Connectivity.

Depending on your location, the Steam Deck's reliance on stable internet connectivity may present issues for playing WoW, especially in areas with unreliable or limited internet access;

Number of Buttons.

Considering the fact WoW was originally made for PC only, you need to use a ton of abilities, consumables, trinkets, and so on when fighting enemies. Let us be honest, doing that on a PC is not always an easy task by default. However, things become only harder when playing on the Steam Deck. You will have to remember a lot of button combinations to get access to all the abilities you need in a fight, not to mention consumables and other stuff.
Conclusion
Fellow heroes, this brings us to the end of the article. We hope you had a fun time reading it and learned a lot of useful details concerning how to play WoW on Steam Deck. To sum it up, playing World of Warcraft on Steam Deck is a great chance to experience your favorite game in a completely new way. For those who have always dreamed of playing WoW while sitting on a couch or traveling around the globe, this is an amazing opportunity. Good luck and we will see you in the game!
F.A.Q.
Can I play World of Warcraft on Steam Deck?
To put it shortly – yes! However, you need to add the Battle.net installer to Steam before launching it for the first time. After that, you need to add the Battle.net app to Steam as well and download WoW through it like you do this on a PC.
How well does WoW run on the Steam Deck?
Overall, WoW runs well enough when playing it on Steam Deck. However, we recommend that you lower the in-game settings to increase FPS and let the console battery live longer.
How to install WoW on Steam Deck SD card?
You need to open your Steam app, go to Settings, then Storage. There, you should uncheck your Internal Drive and choose the SD card instead. After that, press the "Make Default" button and there you have it.
Will WoW come to Steam?
It is already possible to play games like Overwatch 2 on Steam. However, we cannot be sure whether the devs will bring WoW to Steam as well.