Could you imagine that you would be able to freely play WoW with a controller a few expansions ago? We bet you couldn't! Luckily, you have this opportunity in 2023, as the devs have officially this feature and now you have Dragonflight controller support right in the game and you can use it without external addons.
To begin with, it has always been a strictly keyboard + mouse game and no one could ever think of playing WoW with a controller. However, this tendency kept developing and became more popular among players who wanted to enjoy their favorite game while lying on a couch or just playing for fun.
Initially, it was only possible to play this game with a controller when using external addons like ConsolePort. The latter was released back in 2015 when the devs did not even think of introducing the WoW controller support at all. Adding a few more words on the addon, it still remains super popular among all gamepad fans, as it provides users with a ton of settings that are still unavailable in the game without it.
If you are looking for a new way to play WoW or consider yourself a gamepad-only player, this article is what you need. After reading it, you will no longer ask yourself the question of whether can you play WoW with a controller because it is actually possible in 2023. We will provide you with all the details concerning this topic and you will be able to experience the game in a whole new way. Without further ado, let us get started!
Can I Play WoW with a Controller?
Before we plunge deeper into the topic, let us clarify a few things first. When using the in-game built gamepad feature, you can play WoW with the following controllers:
Xbox;

PlayStation;

Switch;

Steam Deck.
At the same time, if you prefer to use a ConsolePort addon, your choice is limited to Xbox, PlayStation, and Steam Deck controllers only.
At this point, you might have already tried to plug in your controller, right? However, it is not enough to activate this game mode in WoW itself. What you need to do to activate WoW controller support 2023 is to type "/Console GamePadEnable 1" into the chat.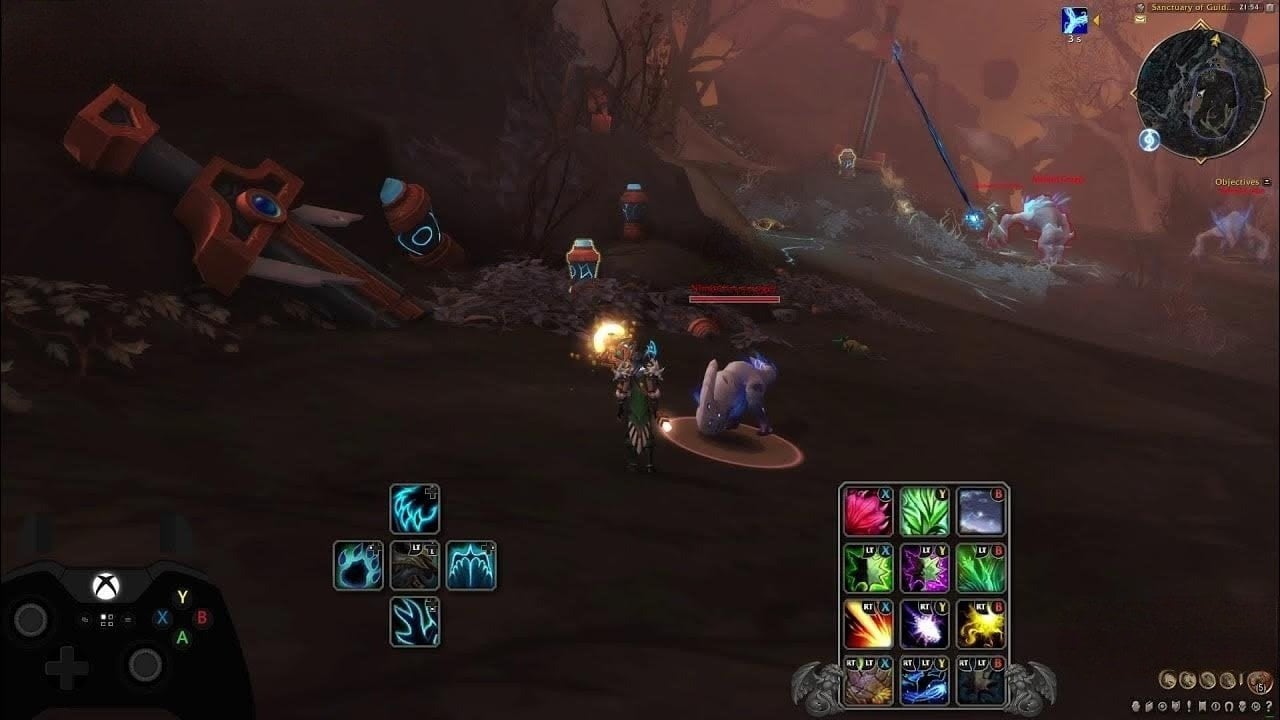 After that, you will notice your HUD has radically changed (see the screenshot above) and become more "gamepad-like" if you can say so. Now, you can already give this a shot and play WoW with Xbox One controller or whichever you have. Nonetheless, we highly recommend that you spend some time and set up your HUD properly before you rush into battle. More on that further in our article!
Before we continue, we know how challenging it can be to finish end-game activities when playing with a controller. If you have not got used to it yet or simply need some help, we are here for you. By ordering our Mythic Carry service, you can be sure our professional players will complete a dungeon run of any difficulty for you. We offer fair prices and guarantee the result!
How to Play WoW with a Controller?
Now that we have answered the question of whether does WoW have controller support, you should realize that the game becomes more and more friendly towards gamepad users. We can clearly see that the devs are trying their best to attract new players and make their world-popular MMORPG accessible for players of all categories and platforms.
Continuing the topic of HUD tuning, you really need to keybind all your core abilities and items you are going to be using when playing. This is where another question pops up – how can I use all my abilities if I have such a limited number of buttons? The answer is simpler than you think – you just need to use button combinations. As the practice shows, the recommended number of ability slots you can memorize is around 16. So, stick to this limit, especially if you only start playing WoW with a controller.
As you can see in the screenshot above, you can create a range of combinations like:
Of course, this list is far from over and depends on what controller you are playing with. By setting up your gamepad trigger combinations comfortably and memorizing them all, you can significantly increase your casting speed in the future. However, this will require a ton of practice and time to get used to playing like this.
Do remember that you can create combinations consisting of 3 buttons as well. Yes, they will be harder to memorize but this can be a way out when you need extra ability slots and all your 2-button combinations are over.
The next thing you want to do is to toggle on the "Targeting" feature. The latter allows you to target an enemy, NPC, etc. just by facing them. This means you do not have to select them manually, which is not the most convenient thing to do when playing on a gamepad.
Last but not least, you need to keybind the "Interact" button. This vital option lets you attack, loot, or talk with just one button. It can be a real lifesaver, as you will not have to bind a separate button (which you do not have too many) for a separate action.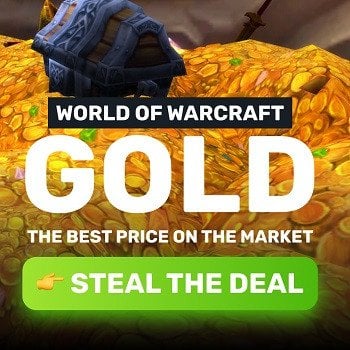 How to Setup ConsolePort Addon
If you got used to the ConsolePort addon too much or simply find it a better tool than using the built-in controller support feature, you definitely wonder how to setup ConsolePort in WoW. Actually, this addon works in a straightforward way and makes the process of playing WoW with a controller a smooth and comfortable experience.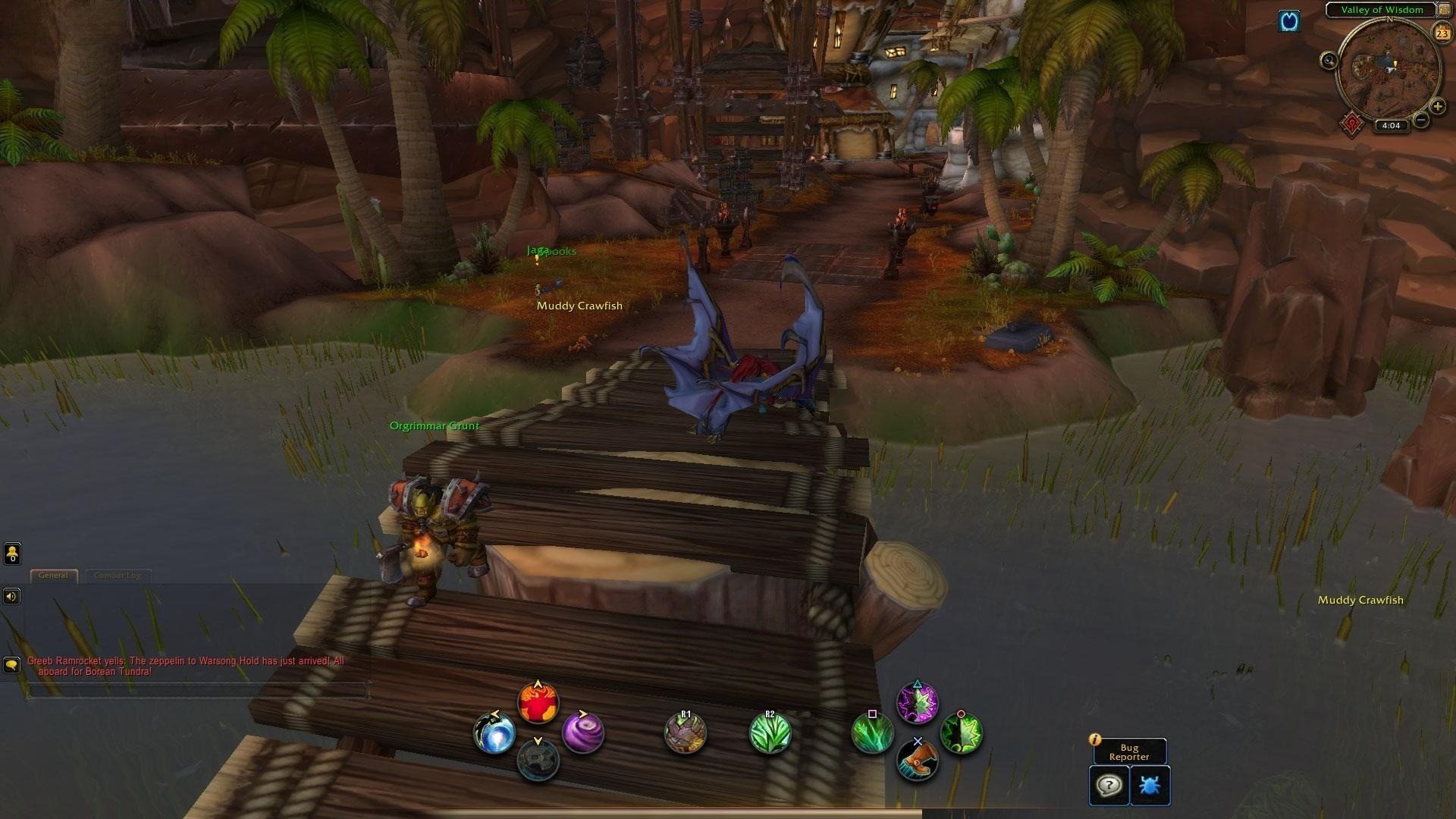 As you can see from the screenshot above, the ConsolePort addon makes all your abilities look roundish. It also offers a wider functionality when it comes to keybinding your abilities and makes it much easier to use them. Moreover, it changes the whole UI, allowing you to freely browse through your spellbook, inventory, and other stuff.
The whole process of ConsolePort WoW setup does not take too much time and can be done intuitively. Just make sure you have placed your skills/items/consumables where you find them comfortably and learn the combinations you make up.
If you need more time to get used to playing with ConsolePort but want to participate in raids right now, we have a solution for you. By ordering our WoW Raid Boost service, you can trust this job to our professional players. They will quickly slay any boss for you and get the desired loot for you. We guarantee the best market price and the fastest result!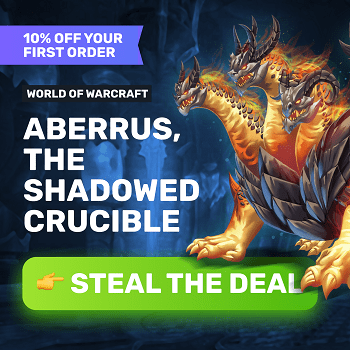 Is WoW Officially Ported on Consoles?
Now that you know how to play WoW with a controller in 2023 and understand that this can actually be a comfortable way of enjoying the game, you might ask us a question – Can I play WoW on a console? The answer is negative. The developers have stated that they have no plans on porting WoW on consoles right now. It seems they are more than happy with the fact they have introduced the controller support feature into the game.
At the same time, things may change in the future if we see that gamepad users become super interested in WoW. As for now, you can enjoy playing WoW with a Steam controller or any other one you have and still show decent results.
Playing WoW with a Controller – Pros and Cons
Despite the fact that each person decides for themselves what pros and cons they see in this method of playing WoW, we have decided to list some of the advantages and disadvantages of playing WoW with a controller:
Starting with the Pros, they include the following points:
| | |
| --- | --- |
| Accessibility | Using a controller can make WoW more accessible to players who prefer or require alternative input methods. It allows individuals with physical limitations or those more comfortable with a controller to enjoy the game fully. |
| Comfort and Ergonomics | Controllers are designed with ergonomics in mind, offering a more comfortable and relaxed gaming experience. Players can sit back, lean back, or find a position that suits them best, reducing strain on wrists and fingers. |
| Immersion and Fluidity | Controllers provide a more intuitive and immersive experience, enabling players to navigate the virtual world of WoW seamlessly. The analog sticks offer precise movement control, enhancing the sense of exploration and fluidity during gameplay. |
Moving on, we have some Cons to mention:
| | |
| --- | --- |
| Learning Curve | Transitioning from traditional keyboard and mouse controls to a controller can require a learning curve. Players accustomed to the keyboard layout may initially struggle with adapting to the different button configurations and control schemes. |
| Limited Keybindings | Controllers have a limited number of buttons compared to a keyboard, which can make it challenging to map all necessary functions and abilities. This limitation may require players to prioritize certain actions over others, potentially affecting gameplay efficiency. |
| Precision and Speed | While controllers offer a smooth and immersive experience, they may not provide the same level of precision and speed as a keyboard and mouse setup. Actions that require quick reactions or precise targeting may be more challenging to execute. |
| Interface Navigation | Navigating menus, inventories, and various UI elements in WoW can be more cumbersome with a controller. The lack of a cursor or the need for additional button combinations may slow down certain tasks, impacting overall efficiency. |
Ultimately, the decision to play WoW with a controller or stick to traditional controls depends on personal preference, playstyle, and individual comfort. It is essential to weigh the pros and cons to determine which input method suits your needs and enhances your enjoyment of the game.
Conclusion
To sum it up, we have answered the question of whether you can play WoW with a controller and described the most comfortable ways to do this. Despite not being available on consoles, a lot of people enjoy playing WoW with a controller and are looking for the most comfortable ways to do this.
The developers have noticed the growing interest in this sphere and officially added the gamepad support feature. At the same time, many people still use addons like ConsolePort to enjoy their favorite title when relaxing on a couch. This might not be the most efficient way of playing WoW but it is definitely one of the most unusual and comfortable ones.
F.A.Q.
How do you use a controller in WoW?
Type "/Console GamePadEnable 1" into the chat, set up your HUD to your liking, make up button combinations, memorize them, and give it a shot.
How to play WoW with controller Dragonflight?
What you need to do to activate WoW controller support is to type "/Console GamePadEnable 1" into the chat.
How to connect Xbox controller to WoW?
Plug it into your PC, type "/Console GamePadEnable 1" into the chat when in the game, and see how your UI changes.
Can you play WoW with a Steam controller?
Absolutely. You can also play WoW with Xbox, PlayStation, and Switch controllers.
How to set up WoW controller?
After you have activated the controller support feature, you need to set up your HUD, think of button combinations, and memorize them.
Does WoW have controller support?
WoW fully supports a range of the most popular controllers like Xbox, PlayStation, Switch, and Steam Deck ones.