Brave heroes, welcome to our ultimate Tarisland gold farm guide! We hope you have signed up on time and finally got a chance to try Tarisland CBT. If you still wonder how to get Tarisland beta, we have sad news for you, as there are no empty slots for CBT right now. We can only suggest that the devs will give us another just to try this masterpiece in the future when Open Beta starts. Whether you already have some experience in the game or just starting out, one thing remains constant: the need for gold. Gold is the lifeblood of any adventurer, providing the means to purchase gear, consumables, and unlock exciting opportunities in the game.
In this comprehensive guide, we will unveil the most effective strategies and techniques to get gold fast in Tarisland. From ingenious farming routes to lucrative professions, we will equip you with the knowledge and tools necessary to become a gold-making virtuoso. Get ready to explore the open world and find out about the best way to get gold in Tarisland. Despite being a fresh project, we have done everything possible to uncover such methods and are ready to share them with you.
Tarisland, known for its rich landscapes and diverse regions, is home to countless treasures waiting to be discovered. However, the path to wealth is often paved with challenges and uncertainties. Fear not! Our Tarisland gold farming guide will navigate you through the treacherous terrain, revealing hidden opportunities and showcasing proven methods to maximize your gold-earning potential.
IMPORTANT NOTE: At SkyCoach, you can also Buy Tarisland Boost at the lowest prices and with the fastest delivery. You can make your first purchase even CHEAPER if you find our special PROMO CODE (highlighted in green) hidden in this article and get a 20% DISCOUNT.
Check out some of our most popular
Tarisland Boosting

services below:
Tarisland Currency Types Explained
Before we plunge deeper into the topic of how to make money fast in Tarisland, let us tell you more about what currency types you can find in the game. Unlike most MMORPG projects you have played before, in Tarisland, you can see two different types of currency available:
Silver Coins;

Gold Coins.
As you might have already guessed, Silver Coins are much easier to obtain and are used for daily needs like buying gear from vendor NPCs, purchasing mounts, and so on. At the same time, Gold Coins are much more difficult to receive and there are not that many ways to farm gold fast in Tarisland.
We are not going to focus too much attention on how you can get Silver Coins, as there are tons of ways to do this. However, if you are having problems with that, here are a few tips on how to farm Silver Coins in Tarisland as well:
Slaying Raid Bosses;

Completing Achievements;

Doing Quests and Side Quests;

Participating in Dungeon Runs.
These are by far not all methods for farming Silver Coins. This currency is dropped literally from any activity you decide to take part in. At the same time, you do not need to waste this currency in vain, especially during the early game. Even though it is easy to farm it, you might find yourself in a position where you lack Silver Coins yet desperately need them.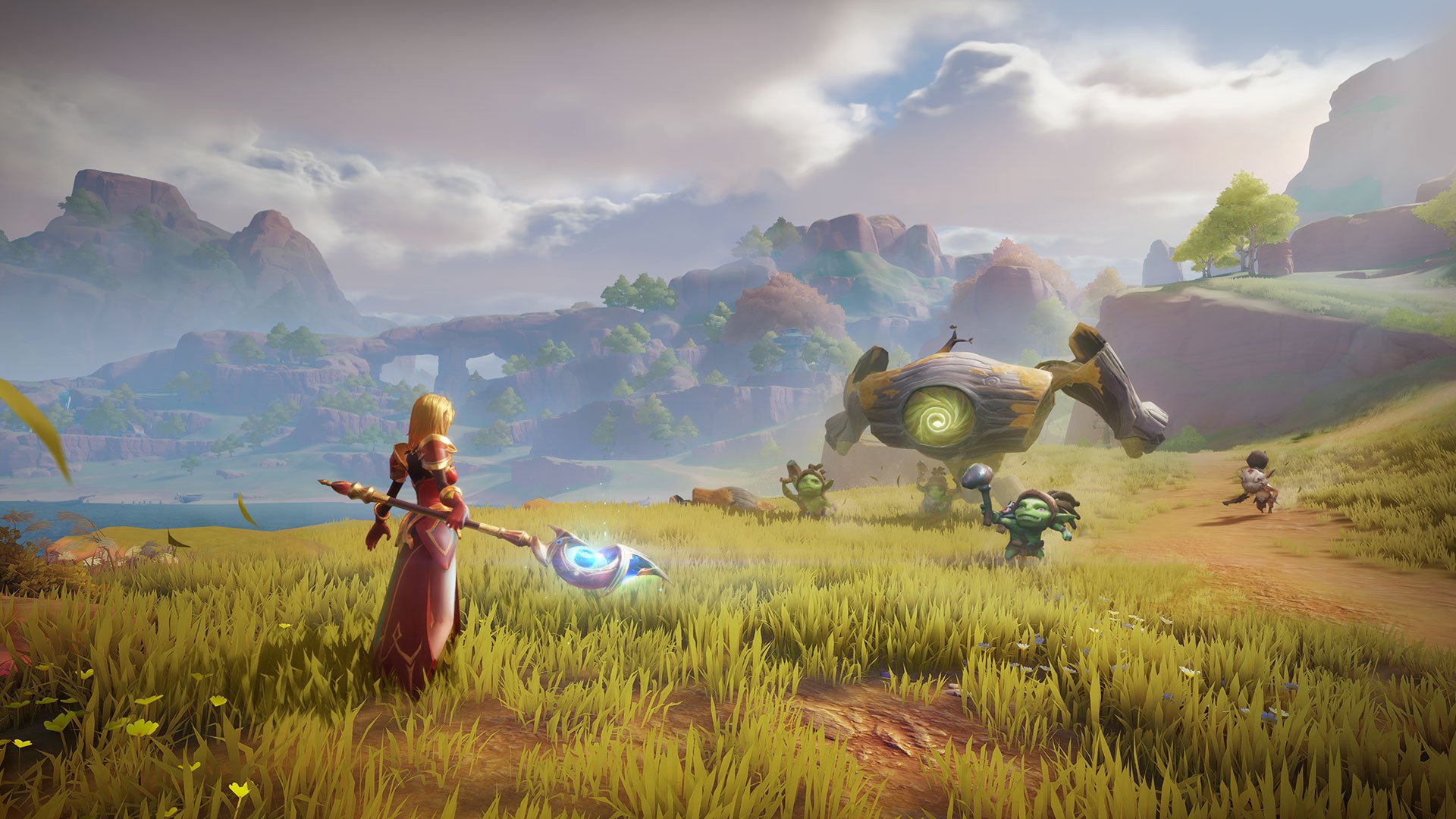 Best Methods for Earning Fast Gold in Tarisland
Now that you have learned more about existing currency types in the game, let us get straight to the main question of this article – how to get gold fast in Tarisland. To begin with, this is a fresh project and is only being tested in its CBT stage. Therefore, the devs have much work to do before the official release.
Therefore, there are not as many gold farming methods in Tarisland as you might have seen in other similar games. However, we have done everything possible and found a few best methods for earning fast gold in Tarisland and are ready to share them with you. BLOG20
Resource Gathering
Unlike in most other MMORPG projects, you do not get Gold Coins from slaying mobs in Tarisland. On top of that, you do not get gold for completing quests either. Therefore, many players can be in a puzzle and start wondering how Tarisland coin farm process even works.
Those who were lucky enough and managed to get access to the game's CBT stage can surely say that gathering resources is the best way to make money in Tarisland. Resources themselves do not grant you Gold Coins directly. However, you can sell them to other players by using the Auction. At the same time, the game does not have a P2P trading system, meaning you can only sell and buy items by using the in-game Auction. Everything you can buy from there is sold for Gold Coins.
To ensure you can gather resources, you need to choose a profession first. Currently, the game offers you the following profession options:
Forge;

Jewelry;

Tailor;

Alchemist;

Artisan.
It is not that difficult to guess what resources you are going to be gathering judging by the profession name. For instance, you will be able to gather various ores and craft equipment pieces if you choose Forge. If you choose to be an Alchemist, you will gather all sorts of herbs that are used for crafting potions or can be simply sold at the Auction.
The devs have made the resource-gathering process even easier, as you do not need to wander around the open world thinking about what Tarisland gold farming spots are the best. Instead, they spawn in one certain place you can see on your map. Just make your way there and you can gather as many resources as you need.
However, you should remember that you spend 3 Vigor points when picking up any resource. It means you are still kind of limited in how many herbs/ores/etc you can gather. Considering the fact of how long it takes to restore at least 1 Vigor, you need to use it wisely because you will need it later on to craft things.
Crafting Items
Gathering and selling resources is indeed a simple and efficient way of making gold fast in Tarisland. However, you can use these resources and craft items that cost much more. For instance, gathering herbs and crafting various potions from them can bring you a lot of Gold Coins. Considering how important consumables are in this game, there will always be people ready to buy them from you.
The same goes for players who choose the Forge profession. You can use it to craft all sorts of equipment pieces that cost more than raw ores. Unfortunately, this cannot be called the fastest way to make gold in Tarisland because you will have to spend tons of Vigor for gathering and crafting stuff.
Let us remind you that the current Vigor cap is 450. To restore 1 Vigor point you need to wait 15 minutes, which is a lot. Therefore, we would like to state once again – you need to spend your Vigor wisely.
However, there is a lifehack for you to save Vigor and still obtain Gold Coins:
Create a new account and a character on it;
Make a trade offer at the Auction selling raw resources (ores, herbs, and etc) when playing your main character;
Return to your new account and buy stuff from your main character;
Since you are playing a completely different character, you will have Vigor fully restored. Use it to craft items and use the materials you have received from your main character.
This method allows you to spend Vigor when playing one character on gathering resources only. At the same time, you spend Vigor when playing another character to craft things. After everything is done, you can "trade" ready items back to your main character.
Completing Daily Quests
Since we are dealing with a cross-platform game (Tarisland can be played on both PC and Mobile), the devs brought an element of daily quests. Completing them is an essential part of gameplay, as you will be rewarded with various resources, items, and Gold Coins. However, this method can hardly be called the best one.
The reason for this is that you can only complete these quests once per day and the amount of Gold Coins you receive is not that high. In fact, gathering and trading resources will bring you much more of them and you will spend less time.
However, it is still one of the available methods you can use at the current stage of the game. Neglecting it makes no sense, as you will lose quite a bunch of Gold Coins in the long run. So, completing daily quests still remains one of the decent gold-farming methods in Tarisland.
Tarisland Gold Farming Tips & Tricks
Now that you have learned the most efficient ways to farm gold in Tarisland, we would like to share general tips that can make this process faster and smoother for you:
Unlock Waypoints.

The world of Tarisland is vast and difficult to explore. It consists of several regions, each offering new resources and mobs to fight. However, you can make your life easier by unlocking waypoints. The latter allows you to travel around the world much faster and saves tons of time. Make sure to unlock each and every waypoint you encounter on your way;

Use Mounts.

This is another well-known method for traveling around the world faster. Just like any other MMORPG project, Tarisland features a large range of mounts to choose from. All of them have unique abilities and allow you to explore the world at a higher speed;

Prioritize Dungeons and Raid Bosses.

The main Tarisland's differentiating feature from other games of the same genre is that it is more centered around taking part in dungeon runs and killing raid bosses. The devs have made it obvious right from the start, as you get practically nothing from slaying mobs in the open world. Instead, your gearing process is built around participating in dungeons and raids. They are your primary methods of gearing and leveling up. So instead of buying items from the Auction and spending your precious Gold Coins, gear up through dungeons and raids;

Killing Raid Bosses First.

Continuing the previous paragraph, you can acquire thousands of Gold Coins if you manage to slay raid bosses among the first. Of course, it is a difficult task to accomplish but it can be done if you have a reliable and powerful stack of players. Even if you do not kill a raid boss the very first on the server, you still can get a bunch of Gold Coins but the amount will be much little;

Time Management.

As you already know, you are limited in terms of how many Vigor points you can spend. Therefore, you always need to understand in advance the amount of Vigor you want to spend on gathering resources and crafting items. This can help you avoid moments when you are out of Vigor yet still need to do craft stuff from recently-gathered materials.
Conclusion
Fellow adventure seekers, this brings us to the end of our Tarisland gold farming guide. We hope you had a fun time reading this article and learned a lot of new stuff from it. Despite being a very fresh project, we have done certain research and shared the best methods to farm gold in Tarisland. Make sure to stay with us, as we will keep updating this article if any changes occur.
F.A.Q.
What is the fastest way to farm gold in Tarisland?
Currently, gathering resources/crafting items and selling them at the Auction are the two fastest ways to farm gold in Tarisland.
How do you get gold coins in Tarisland?
There are not that many ways to get gold coins in Tarisland now. However, you can complete daily quests, gather resources, craft items, and sell them at the Auction to other players for gold coins.
How to get money fast in Tarisland?
Make sure you spend your precious Vigor gathering resources and crafting items out of them. These are the fastest methods to get money in Tarisland.
How do I get more gold in Tarisland?
Since the game is in its earliest development stages, you do not have too many options to get more gold in Tarisland. However, you can use all the described-above methods to ensure you get every gold coin possible.
How to get Tarisland beta?
After Tarisland beta stared, it was no longer possible to get it since there were too many players eager to try it and the developers could not provide enough empty slots at that moment.