Since Tarisland promises us completely non-P2W gameplay, choosing the best class is as vital as ever. We hope you have managed to get Tarisland beta and are ready to plunge into a colorful world full of adventures. If you still wonder how to get Tarisland beta, we have bad news for you. It is no longer possible to get it after CBT started. However, we are sure that the devs will give us another chance to try out this masterpiece in the future when Open Beta starts. Of course, the final choice depends on your preferences and playstyle, but as it always happens – certain classes perform a bit better than others. So, if you are about to start your journey in Tarisland CBT, you definitely ask yourself what is Tarisland best class and why.
We would like to split our Tarisland class tier list into several categories, describing what classes are best for PvE & PvP types of content. On top of that, we will share our thoughts on what your class choice should be to play solo and at launch. Finally, we will cover the easy-to-master classes, which will suit new players the most.
Before we find out what is Tarisland best class to play, let us remind you of one thing. This game is a completely new project and should be treated accordingly. Seeming to be an ordinary title at first, Tarisland offers 7 playable classes during CBT, each of them boasting two different specializations allowing you to perform different roles. Each class features its own unique playstyle, distinct abilities, and a variety of exciting mechanics. We are sure the developers will keep adding more classes in the future as well.
IMPORTANT NOTE: At SkyCoach, you can also Buy Tarisland Boost at the lowest prices and with the fastest delivery. You can make your first purchase even CHEAPER if you find our special PROMO CODE (highlighted in green) hidden in this article and get a 20% DISCOUNT.
Check out some of our most popular
Tarisland Boosting

services below:
How Our Tarisland Class Tier List Works
As it usually happens with all new and promising projects, there will be tons of buffs and nerfs for every class. Besides, do remember that the game is in CBT and many things can change. Therefore, our tier list will be constantly updated to keep you informed. Since there is not enough statistic yet, we have created our Tarisland class tier list according to our own gaming experience from CBT.
When ranking the in-game classes, we will stick to a default ranking system where the best classes are placed in the S-Tier while the weakest ones are put in the C-Tier. Keep in mind that seeing a class sitting in the C-Tier does not mean it is not playable at all.
It just means it performs worse than other classes sitting in higher tiers. On top of that, things can change after another patch is released. Do remember that picking the class you are going to play depends on your personal preferences, and you should choose the one you like no matter what the tier list says.
Tarisland Best Class Tier List
Let us warn you, the following tier you see is NOT FINAL and subject to change. We will closely monitor the game's meta flow and update it if any changes occur. Once again, the project has not been launched yet and we highly recommend that you choose the class you like judging by the way it looks and what playstyle offers. With that in mind, let us get to our current Tarisland best class tier list presented below.
S-Tier

Ranger

Mage

Paladin

Priest

A-Tier

Bard

B-Tier

Barbarian Fighter

C-Tier

Warrior
Judging by the table you see above, Ranger, Mage, Paladin, and Priest should be your priority if you are looking for Tarisland best class for PvE. The reason for this is that the first two classes deal amazing damage from afar and it is a rare combat scenario where mobs can reach their location to attack them back. When playing as Paladin or Priest, you can immediately change your specialization from the attacking one and become a tank or a healer accordingly. This greatly helps during raids or dungeon runs.
S-Tier

Ranger

Mage

Warrior

A-Tier

Barbarian Fighter

B-Tier

Paladin

Priest

Bard
Speaking of Tarisland best class for PvP, you should go for Ranger, Mage, or Warrior. All three classes can deal amazing damage and suit various playstyles. For instance, Ranger acts as an archer who specializes in dealing damage from a distance or can summon a pet to aid them in battle. BLOG20
If you decide to play Mage, you can choose between two elements of nature – Frost and Fire. Pick the one you like more and prepare to annihilate your enemies from afar. Finally, you can go for Warrior, a class that features a damage-dealing specialization along with a tanking one. Unlike the two other classes, it fights enemies in a melee range and has a much bigger HP pool to withstand more damage.
Keep in mind, it is particularly difficult to compile an actual PvP tier list, as players are more focused on PvE content and pay less attention to fighting each other at this stage of the game.
Tarisland Best Classes to Play Solo
If you have no friends to play with or simply prefer exploring a large world of MMORPG games on your own, there is an option for you as well. Paladin is Tarisland best class for solo since it can act as a damage dealer or tank depending on what specialization you pick. This is extremely handy because you can level up and farm mobs all alone if you stick to the damage-dealing spec. At the same time, you can quickly swap the specialization and become a tank to participate in a raid or dungeon run.
Do you prefer to play as a ranged class instead? Then, pay attention to Priest. Similar to Paladin, it features two opposite specializations and can be a damage dealer and healer depending on your choice. Nonetheless, this class is much squishier and requires you to think ahead about your positioning in a fight. Otherwise, you can die quickly, as your HP pool is not that large.
Despite boasting two damage-dealing specializations, Ranger can be a decent alternative for gamers playing solo. The reason for this is that you can go for the Taming specialization and summon a pet to fight on your sight. This eases the process of leveling and farming a lot, as you will always have someone to soak incoming damage for you.
Tarisland Best Classes for Beginners
Despite being a super beginner-friendly game, some Tarisland classes turn out to be easier to master for newbies while others do not. If you do not have enough experience playing MMORPGs, it is essential to choose the right Tarisland best class to start, as it can directly influence your gaming experience and the fact of how well you will be playing early on.
First of all, we need to identify what characterizes a great class for beginners. It should be a perfect mixture of simplicity and effectiveness. In other words, your starting class should have straightforward mechanics, high HP pool, and be versatile and suitable for different content types. By choosing a class like this, you can surely survive even in the toughest fights while providing the maximum impact possible.
Warrior is the best class to start, as it features a decent amount of Health, deals significant damage, and has two completely different specializations to swap between. When it comes to farming and leveling, you can choose its Fury spec. If you are about to enter a raid or dungeon run, you can quickly change it to the War Shield one.
Looking for a ranged alternative instead? Then, make sure to pay attention to Mage as well. Despite being a damage-dealing class only, it can destroy enemies by using the elements of Ice and Fire. It is not that difficult to master, as the ability rotation is quite simple and the only thing you need to be aware of is your positioning.
Tarisland Best Class to Play at Launch
If your aim is to enjoy the game from the very start and you do not really care about how your class is going to perform in the end game, we are here to give you a few tips on that:
Ranger

is fairly considered to be among Tarisland best classes for fast leveling, as it can summon a pet to aid in battle. This lets you kill mobs faster, earn more gold, and progress quicker in the game in general. At the same time, it requires the correct positioning since it cannot boast a large

Health

pool. To neutralize this drawback, you have certain mobility tools to help you escape from a dangerous situation;

Warrior

is great for dealing and taking damage. It has strong single and

AoE

spells to benefit from in any combat scenario. Playing it is fun and brings a ton of enjoyment from the start. This class is also great for fast leveling and can easily level up alone if the situation requires it.
As you can see, Ranger and Warrior are your best picks to play at launch. However, if you do not like them, you can choose any other class and give it a try to see how it works exactly for you.
Tarisland Best Classes for Endgame
While it is too early to speak of any endgame activities Tarisland has to offer, we can suggest what classes are going to perform better in the endgame. First of all, let us find out what awaits us when we reach the level cap and become ready to immerse ourselves in truly challenging content. Of course, we are talking about Elite dungeons. To put it shortly, they are a much more difficult version of Normal dungeons, rewarding players with better loot.
As for now, we think the following Tarisland classes are the best for endgame:
Ranger

might seem a bit weak during the early stages of the game. However, its full potential is unlocked when you gain access to specific abilities like mobility tools. This will allow you to reposition around the battlefield with ease. At the same time, your pet will also become much stronger, allowing you to deal extra damage and distract an enemy. While it is too early to judge,

Ranger

is considered Tarisland best class according to many Reddit users when it comes to endgame activities;

Mage

should be another class to excel at endgame content. The reason for this is that it is the only ranged caster specializing in dealing damage only. It has no healing or tanking specs, meaning its damaging potential should be higher than that of any other class attacking from afar;

Warrior

should be a decent alternative for people looking to play as a melee

DPS.

It can quickly shorten the distance, root enemies, and deal overwhelming damage during this period. If geared up and talented properly, this class is a true beast at endgame.
Ranger Class Overview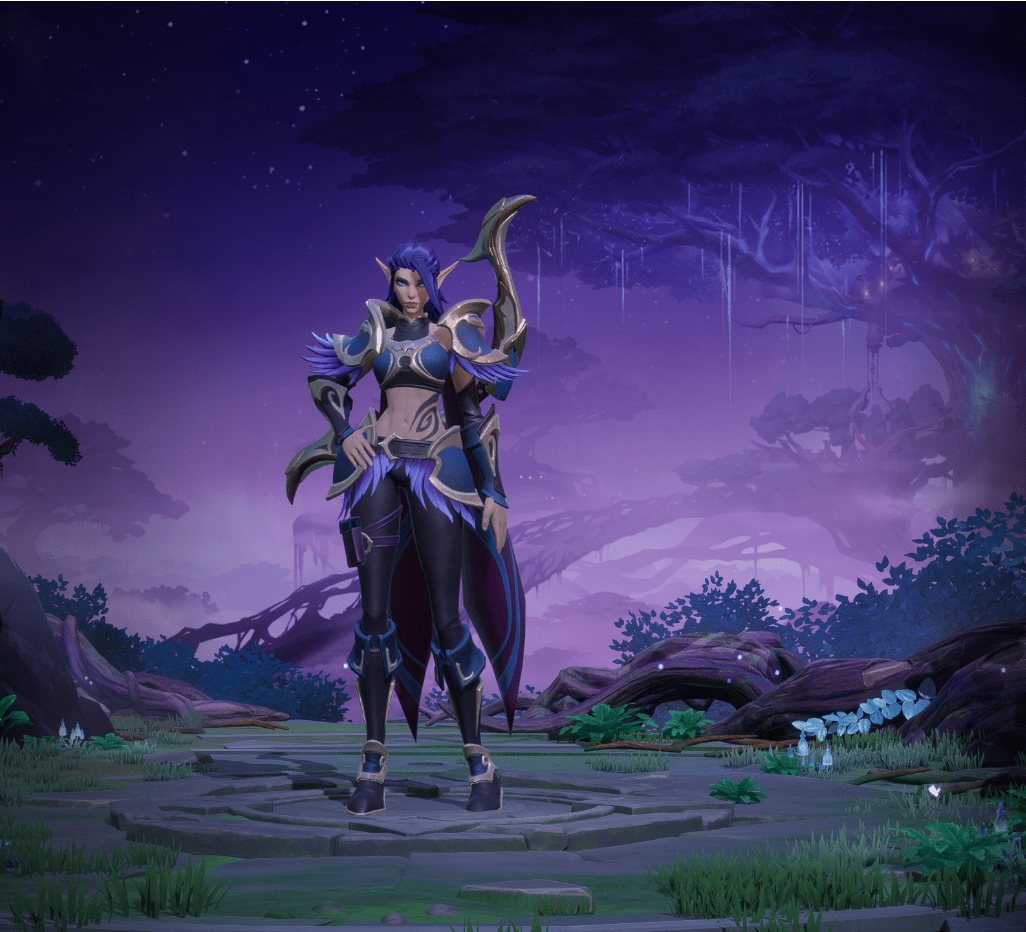 The Ranger class in Tarisland is a versatile and deadly ranged combatant, known for their exceptional marksmanship and connection with wild forces. When playing as Ranger, you perform the Damage + Ranged role and can choose between Taming and Hunting specializations. Armed with a bow, Rangers excel at dealing damage from a distance with pinpoint accuracy. They are also true masters of taming beasts and setting traps. A lot of players consider Rangers to be among Tarisland best DPS classes, as they almost never let enemies come too close to attack them.
They boast various mobility tools and can provide nearby allies with a massive movement speed buff. If you enjoy shooting your foes from afar without letting them too close or prefer to play with a companion protecting you, this class is for you.
Paladin Class Overview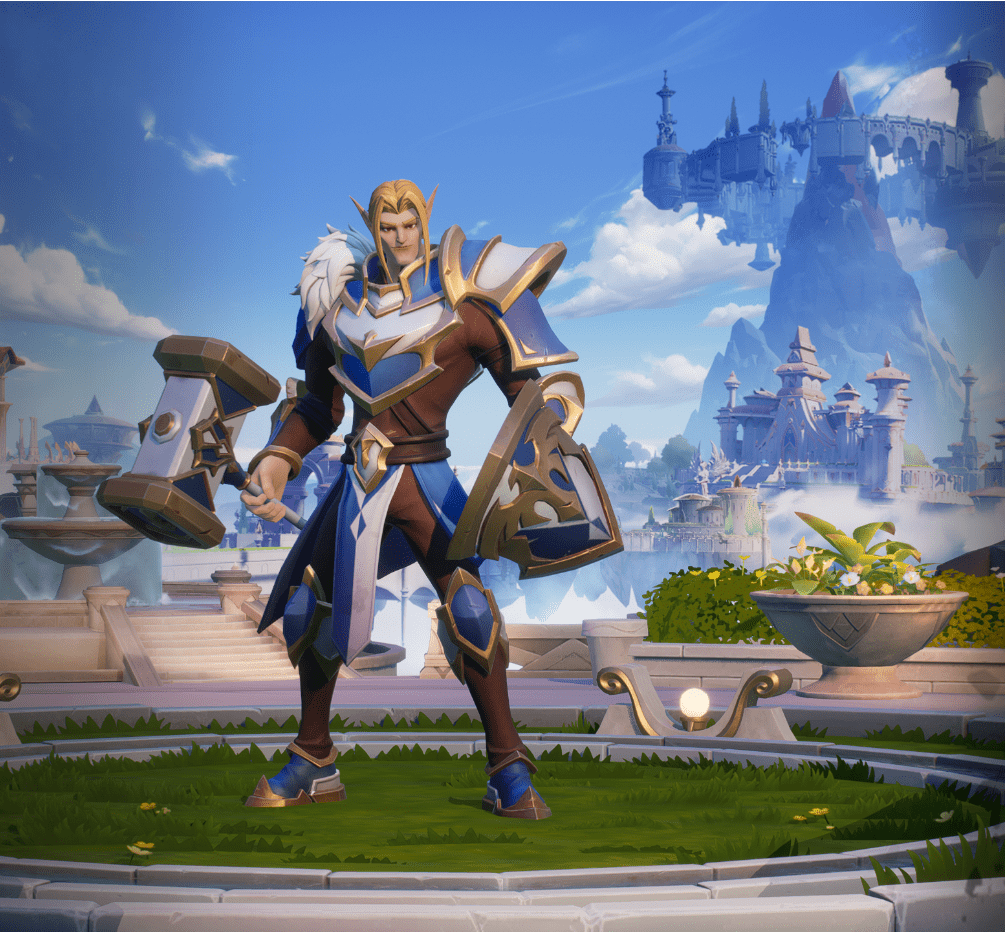 The Paladin class in Tarisland is a righteous warrior, embodying virtue, faith, and unwavering dedication to justice. Clad in heavy armor and wielding a mighty sword or hammer, Paladins excel in both offense and defense. When playing as Paladin, you perform the Damage + Melee / Tank + Melee role and can choose between Justice and Guardian specializations. The latter makes Paladins to be Tarisland best tank, as they perform amazingly well in raids and dungeons when it comes to soaking incoming damage.
Paladins are revered for their divine powers, channeling holy energy to smite their enemies and bolster their allies. They possess a wide range of abilities that can heal wounds, protect their comrades, and banish foes. This makes them invaluable supports in group battles and resilient solo combatants.
Warrior Class Overview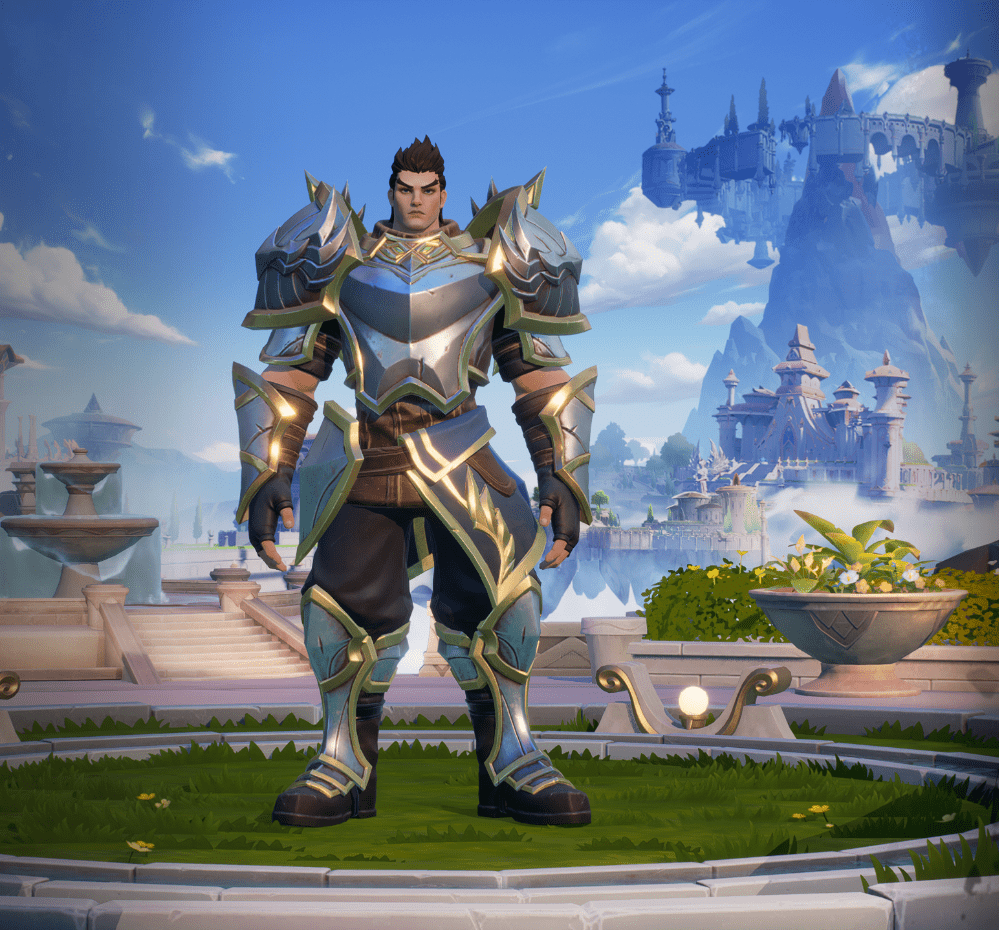 The Warrior class in Tarisland is a fearless and resilient frontline combatant, wielding mighty weapons and embodying strength and courage. Warriors excel in close-quarters combat and serve as the vanguard of any party. When playing as Warrior, you perform the Damage + Melee / Tank + Melee role and can choose between Fury and War Shield specializations.
Being the masters of melee combat, Warriors can aggregate rage in battle to unleash devastating blows upon their foes. Their extensive training in martial skills and techniques allows them to deliver powerful strikes with precision and efficiency.
Mage Class Overview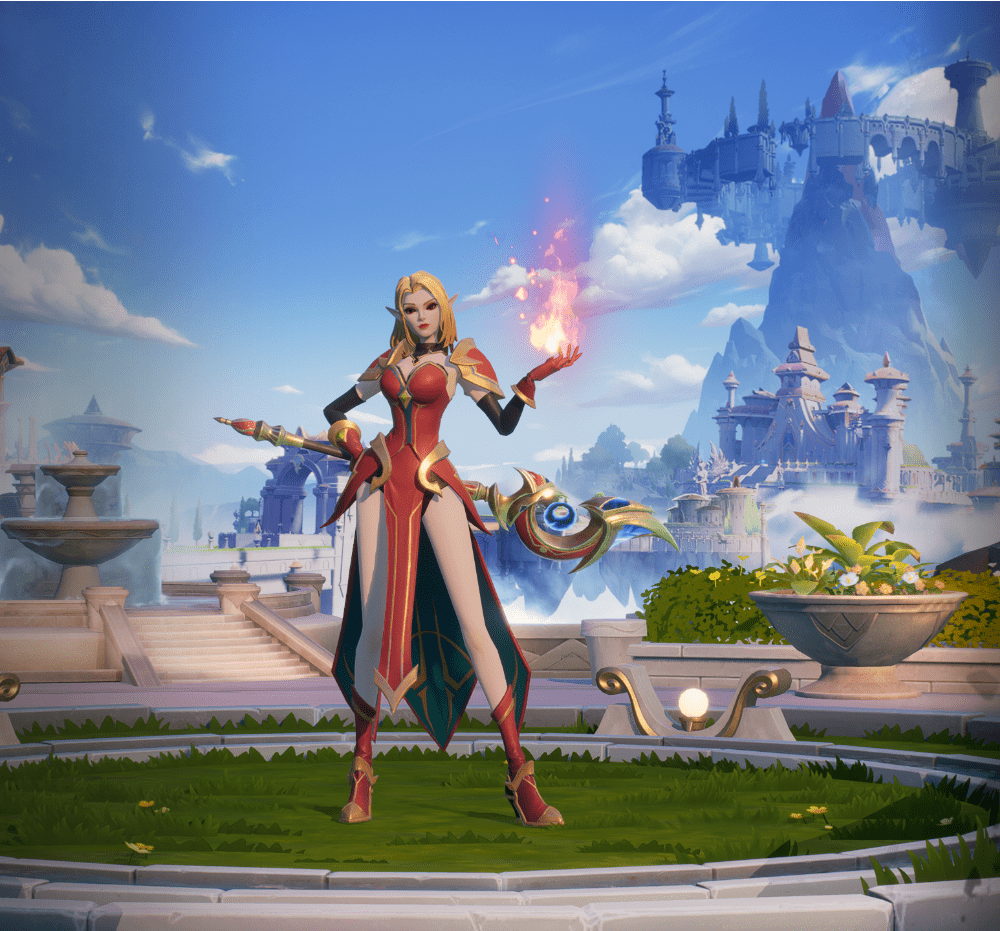 The Mage class in Tarisland is a master of elemental magic, harnessing the forces of fire and ice to devastate enemies and manipulate the very fabric of reality. Mages possess a deep understanding of magical energies, allowing them to unleash powerful spells and shape the battlefield to their advantage. When playing as Mage, you perform the Damage + Ranged role and can choose between Frost and Flame specializations.
Mages excel in ranged combat, launching devastating magical projectiles and AoE spells from a safe distance. Their repertoire of spells includes fiery explosions, freezing blasts, and other abilities to annihilate your foes from afar.
Priest Class Overview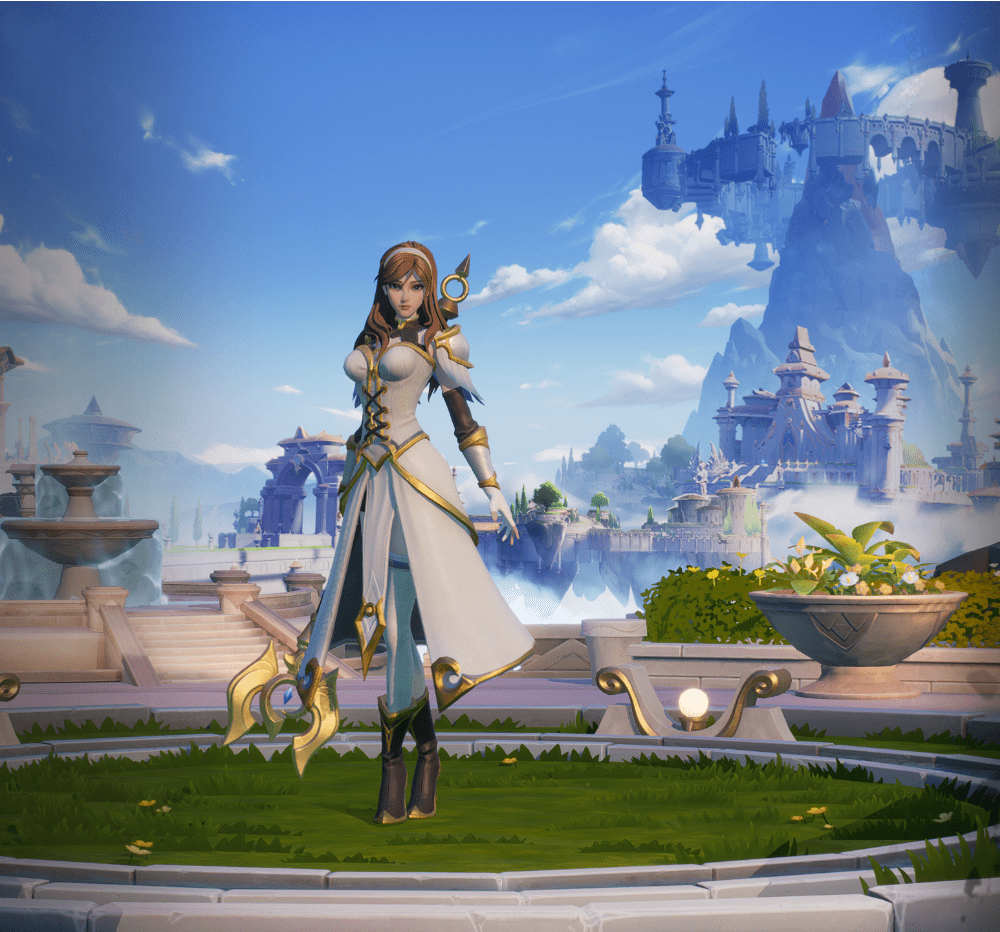 The Priest class in Tarisland is a devout healer and spiritual guide, wielding the power of divine magic to mend wounds, protect allies, and vanquish evil. Priests are dedicated servants of their chosen deity, channeling their faith and devotion into potent restorative abilities. When playing as Priest, you perform the Damage + Ranged / Healer + Ranged role and can choose between Faith and Pray specializations. The latter makes Priests to be Tarisland best healer, as they can swiftly mend allies' wounds even in the most challenging fights.
Priests excel in supporting their allies, providing essential healing in the midst of battle. However, they can also be solid damage dealers, allowing them to level up and farm on their own without relying on allies.
Bard Class Overview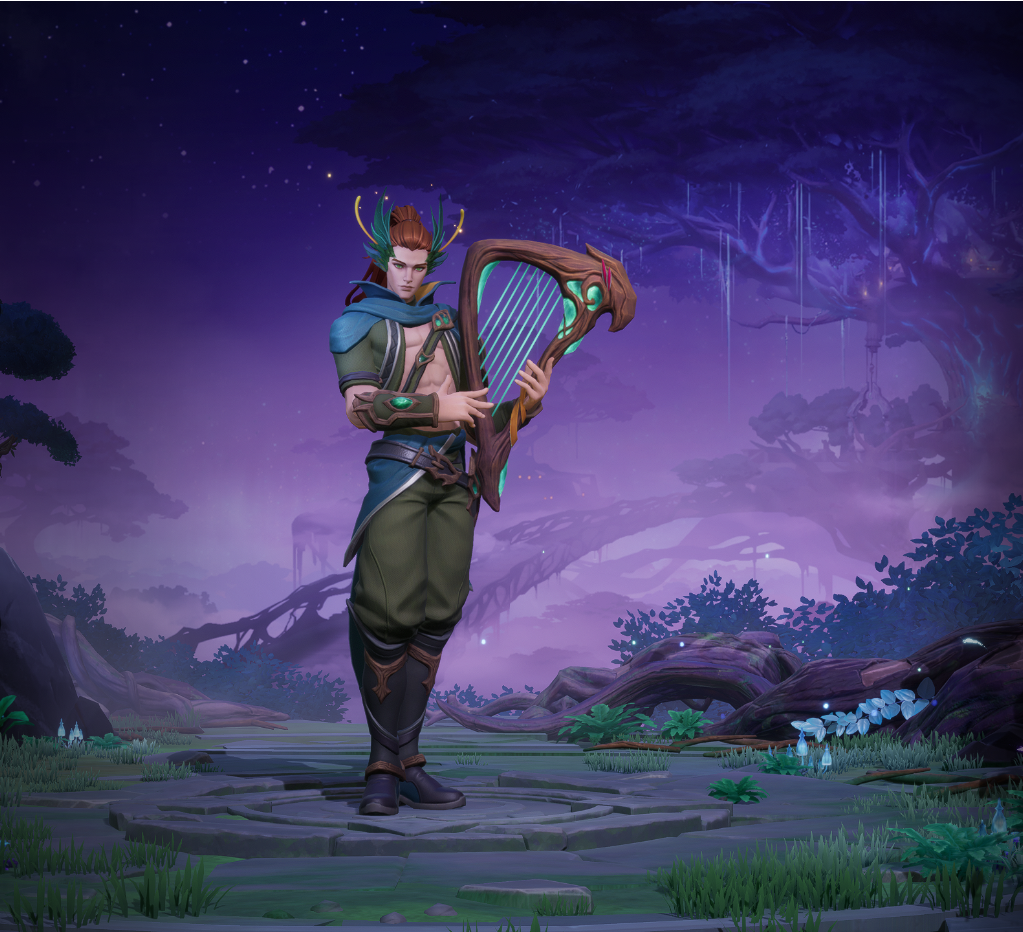 The Bard class in Tarisland is a charismatic and versatile performer, wielding the power of music, storytelling, and magic to enchant audiences and influence the course of battles. Bards are masters of inspiration, using their talents to bolster allies, manipulate emotions, and leave enemies bewildered. When playing as Bard, you perform the Damage + Ranged / Healer + Ranged role and can choose between Solo and Concerto specializations.
Bards excel in supporting their companions through their captivating melodies and harmonious tunes. They can inspire courage, granting bonuses to their allies' abilities and providing them with healing-over-time effects.
Barbarian Fighter Class Overview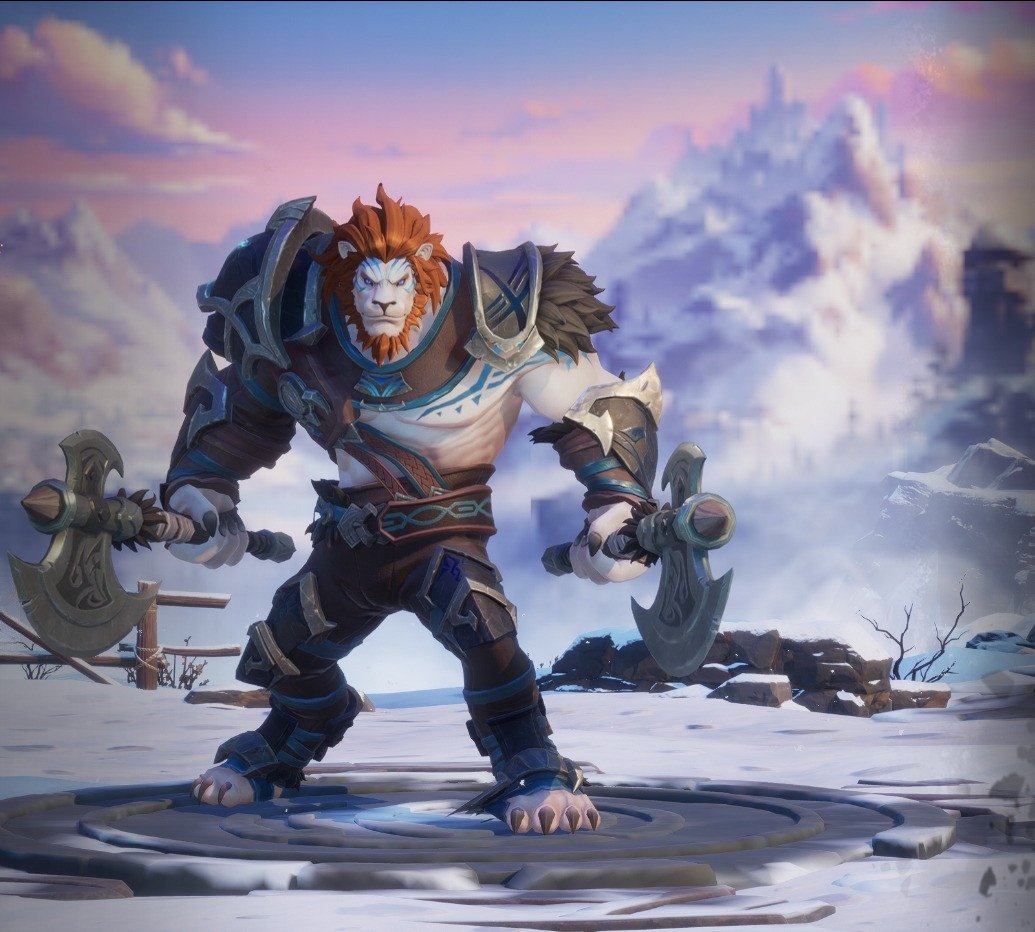 The Barbarian Fighter class in Tarisland is a ferocious and relentless warrior, driven by raw strength, primal instincts, and an insatiable thirst for battle. Barbarians are fearsome frontline combatants, known for their unmatched physical prowess and unyielding endurance. When playing as Barbarian Fighter, you perform the Damage + Melee / Tank + Melee role and can choose between Thunder and Frozen specializations.
Barbarian Fighters excel in close-quarters combat, wielding massive weapons with incredible power and skill. They rely on their sheer strength and brute force to unleash devastating strikes upon their foes.
Conclusion
Fellow heroes, this brings us to the end of our Tarisland best class tier list. We hope you had a fun time reading the article and learned a lot of new stuff from it. You now know more about what classes perform better in PvE and PvP content, as well as whom to pick to excel when playing solo. On top of that, we have shared a few class picks for beginners and for players who wish enjoy their class gameplay right after its launch. Finally, you know what classes prove themselves best in endgame activities. Make sure to stay with us, as we will keep updating this article if any changes occur.
F.A.Q.
What is the best class to choose in Tarisland?
The choice comes down to your personal playstyle and preferences. However, you can try to play as Ranger, Mage, or Warrior to get to know the world of Tarisland better.
What is the best character for solo Tarisland?
Paladin is the best pick if you prefer to play solo. It can withstand tons of damage and deals decent damage as well. You can also go for Ranger, as this class can summon a pet to fight along with it, allowing you to hit enemies harder and also soak incoming damage.
What is the most powerful class in Tarisland?
You cannot answer this question straight away. Everything can change after another patch is released and all classes get rebalanced.
What is the best class to pick in Tarisland?
Currently, Ranger, Paladin, Mage, and Priest perform a bit better than other classes. Nonetheless, things can change when the game is released.
What are the 7 Tarisland classes?
They are Ranger, Paladin, Warrior, Mage, Priest, Bard, and Barbarian Fighter.
What class is top DPS in Tarisland?
It all depends on how well you are equipped, but Ranger, Mage, and Warrior can deal overwhelming damage in any types of content.
What is the simplest class in Tarisland?
Warrior is considered to be the simplest class in the game. It has a large Health pool, features a straightforward mechanic, and is easy to master.
What is the best starting class in Tarisland?
Your choice is likely to come down to Ranger or Warrior, as they are perfect for fast leveling and gold farming.
Is Tarisland solo friendly?
In most cases, you can enjoy Tarisland all alone. However, you will miss out on a large part of content if you do not join a guild. A lot of players are sure, there will be an opportunity to take part in sieges in the game later on.
Will Tarisland have more than 7 classes?
Absolutely. Even during CBT, we can see that there is another class called Shadow Swordsman. However, you cannot play it right now.
How to get Tarisland beta?
You could sign up for Tarisland beta until the 27th of June. As for now, there are no empty slots and it is impossible to get Tarisland beta.